Microsoft in its annual Surface product launch event announced a new product that has completely stunned the world. This is a foldable tablet that runs on an advanced form of Windows 10 and will be powered by Intel's upcoming Lakefield processors.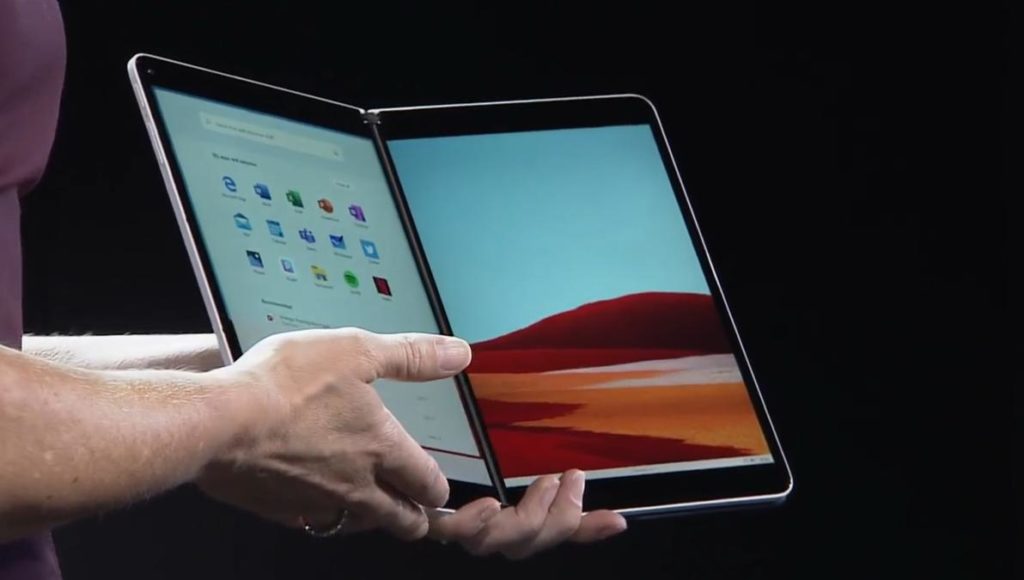 The Microsoft Surface Neo hopes to revolutionise the laptop market in the way that the Surface Pro series has done since 2012. The Surface series changed the way of two-in-ones and now when companies like Samsung & Huawei are focussing on foldable smartphones, Microsoft has stepped up the game showing this futuristic device.
The product is just 5.6mm thin and weighs 655g, packs its own 9-inch LCD screen, which Panay said to be the thinnest out there. The two separate displays are connected by more than 60 micro coax cables, which is said to thinner than a human hair, to create the interaction between the two of the screens. 
When the Neo is fully unfolded, the combined screens measure about 13 inches diagonal, making the size of a 2-in-1 display. And there's the new Surface Slim Pen that mounts magnetically on the Neo's back.
Also if you really need to get some writing work done, you can always use an additional keyboard that unfolds to sit on top of the Neo's second screen. Microsoft Neo runs on the Windows 10X which is basically built for lighter devices and foldable ones as well.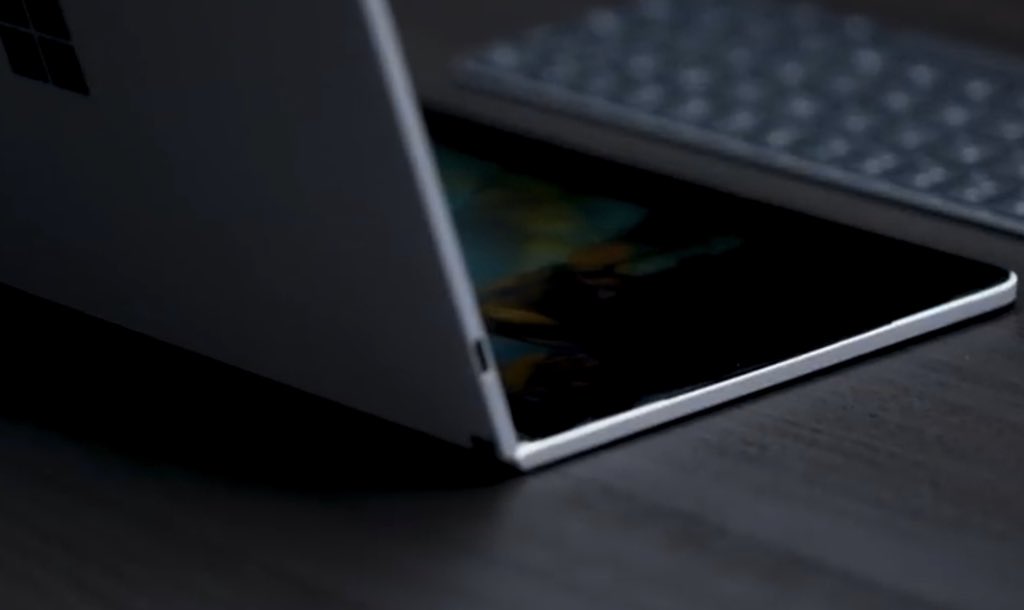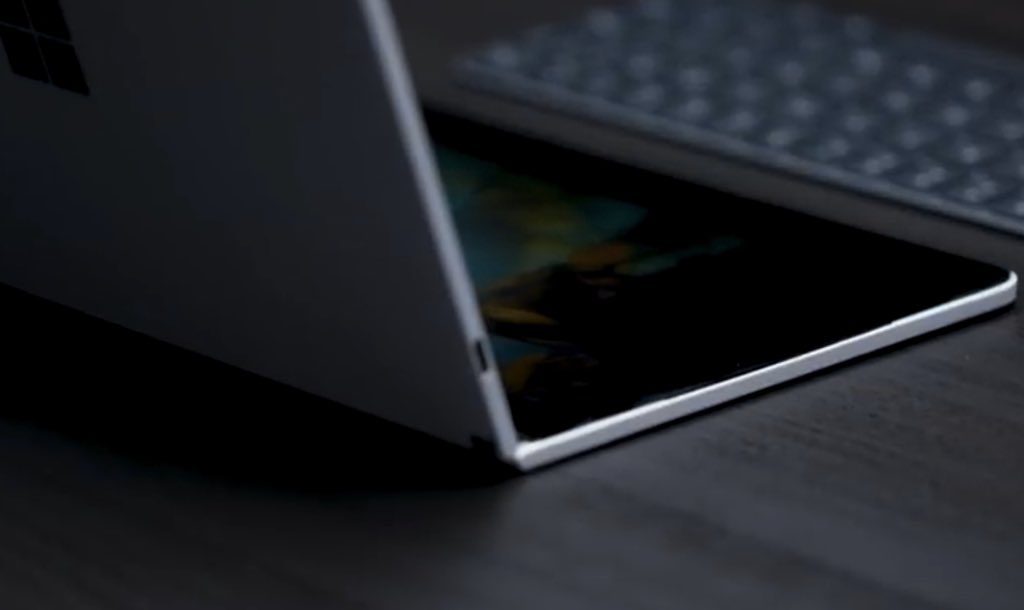 The Windows 10X basically helps to maximize productivity by utilizing the two of the screens available. When you're are using Windows 10X, the Neo can capably reflow apps running on one of the screens to fill both of them.
Now when you're using the hidden keyboard, Windows 10X intelligently squeezes all of the content of your primary display and puts a "wonder bar" full of emoji and shortcuts within reach of those physical keys. This helps to focus on what you need and maximize the potential of this foldable hybrid.
You can even unfold the two screen and make a larger display, use it to watch movies or videos, use the larger screen and detach the keyboard and make it a mini-laptop. So, this Microsoft Neo is a very interesting futuristic device that is compact, powerful, portable and flexible.
The Neo is powered by Intel's upcoming Lakefield CPUs, and we will tell you more about it n our next article. Sadly, this amazing device will not be available until late 2020, specifically during the holiday season according to Panay, also there's no word yet on pricing either.
Do check out:
😎TechnoSports-stay UPDATED😎