Kloop has beaten off tough competition from Guardiola and Pochetino to win this coveted prize.
FIFA announced The Best Men's Coach during the ceremony in Milan on Monday. Jurgen Klopp was adjudged as The Best FIFA Men's Coach 2019 for his incredible last season.
Didier Deschamps won the award last year after France won the 2018 World Cup in Russia.
Jurgen Klopp's men defeated Tottenham in the Champions League to get their hands on the club's 6th European trophy. Liverpool also gave a tough fight for the Premier League trophy. They just lost the Premier League to Manchester City by a point. In the process, they managed the second-highest points total in the competition history.

Jurgen Klopp also has a golden heart. He said at the ceremony that he will be joining the Common Goal charitable pledge that was launched with the support of Manchester United star Juan Mata. The movement encourages figures in the world of football to donate at least one percent of their salary to charity.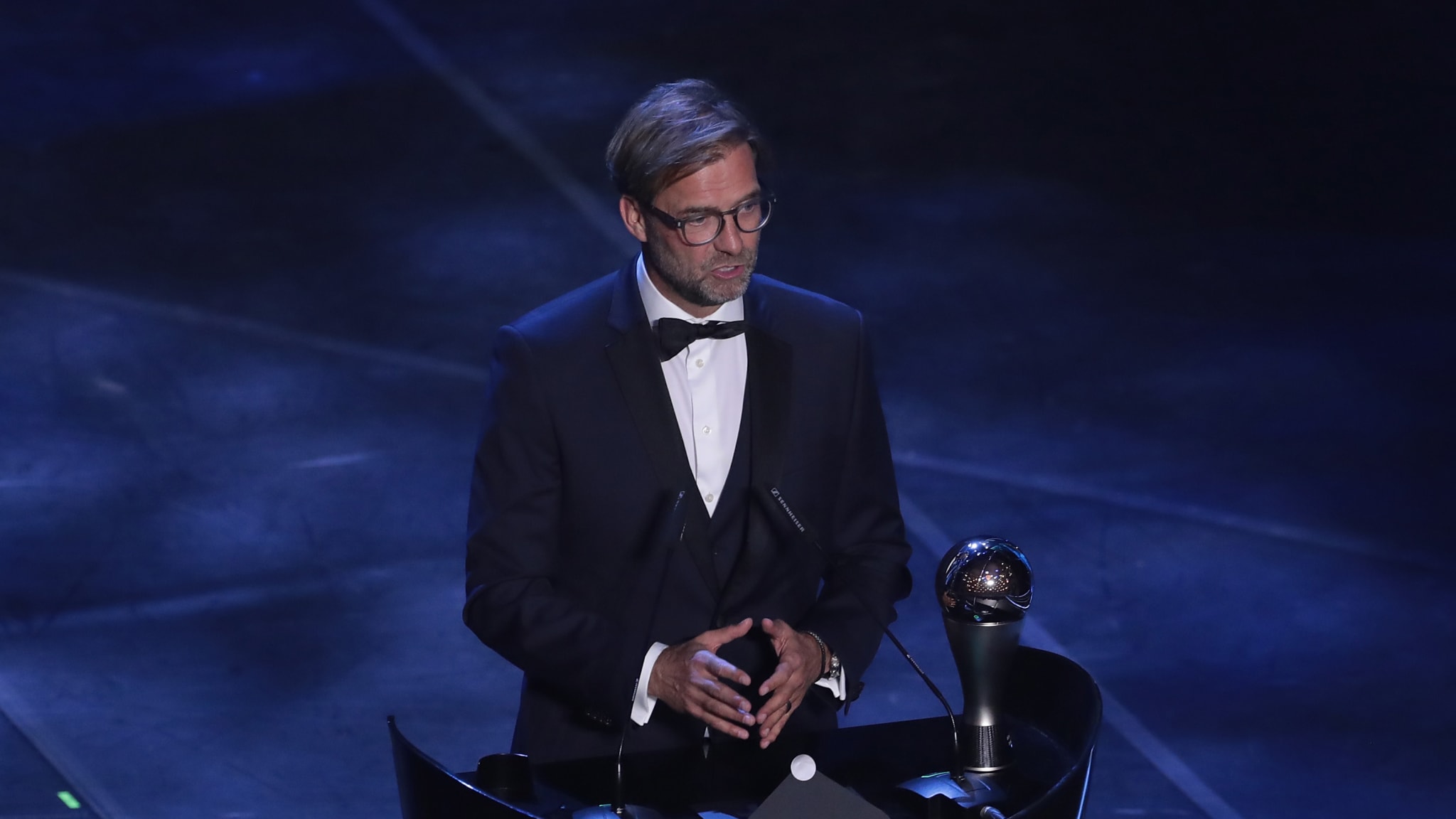 Jurgen Klopp said while receiving the award: "What can I say? I have to say thank you to a lot of people obviously. I have to start at the beginning with my family at home and probably watching it. It's great, nobody would have expected that I stood here 20 years ago, 10 years ago, five years ago, four years ago probably and how close it can be."
"Mauricio, we won that game, that's why I'm here and not you, so that's how football is but we all know what an incredible job you did, what an incredible job Pep did, what so many coaches out there did. But coming back to saying thank you, I have to say thank you to my club outstanding club Liverpool F.C. Who [ever] doesn't love it has no heart."
"To the owners, I have to say they gave me an incredible team and Mike Gordon in particular. And I have to thank my team because as a coach you only can be as good as your team and the potential of your team is one and what they make of it is the other.
So I'm really proud of being the manager of such an incredible bunch of players."
Do check out:
All the latest 2019-20 kits of football teams from all over the world are now available on Tech2Sports. Superior quality kits at the lowest price guaranteed. Show your support for your favourite club and country by wearing their colours.