Barcelona lost 0-2 to Granada which sealed their worst start to LaLiga since 1994-95 season.
Granada shocked the defending LaLiga champions by beating them 2-0. An opening minute penalty followed by a second-half goal was enough to beat this under-performing Barcelona side.
Barcelona are still looking for their first away win in LaLiga 2019-20. They have taken only a single point from their three away games this season, failing to win any of their previous seven matches in all competitions.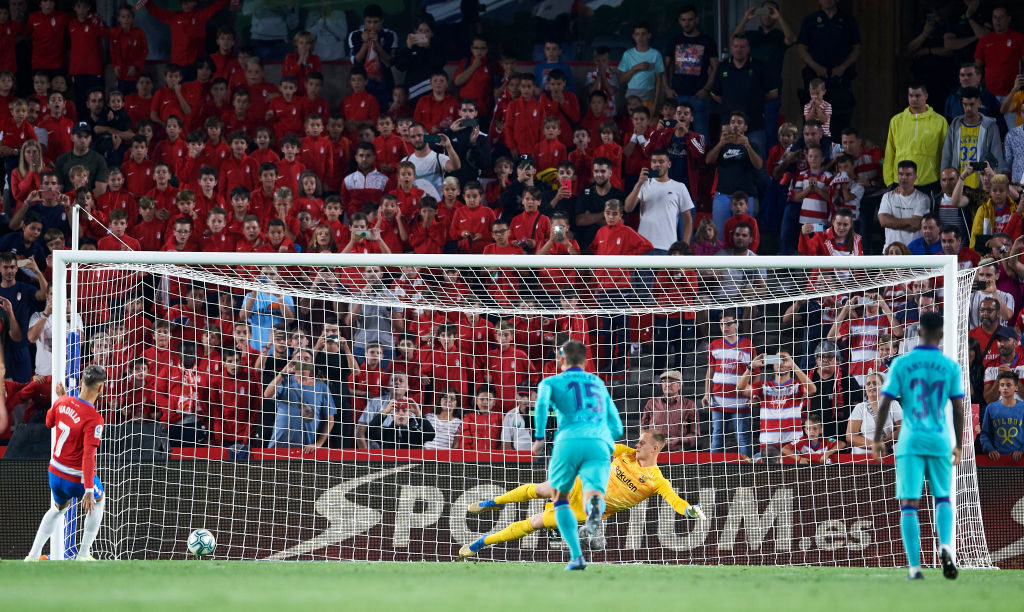 The last time they made such a poor start to a league campaign was in the 1994-95 season. It was towards the end of the Dream Team era under their legendary coach Johan Cruyff. Barcelona finished fourth that season and lost to Paris Saint-Germain in the quarter-finals in Champions League.

Lionel Messi's injury has created a huge dent in this Barcelona side. Messi-less Barcelona is like any other ordinary team. If Messi and Ousmane Dembele would not have been injured, Carles Perez would surely be nowhere near the Barcelona squad. The squad depth at Barcelona is terrible. That's the reason Valverde and the Barcelona players and staffs were so keen on bringing Neymar back to the Camp Nou.
New signing Antoine Griezmann is also finding life difficult at Barcelona. He has now gone a fourth away appearance for the club without managing a shot on target, which is way below his level. At the start of the campaign, he scored a brace in the 5-2 win over Real Betis. But now he has gone without a goal in six games for Barcelona and France. Griezmann's role in the Catalan side's attack appears unclear and the controversial transfer from Atletico Madrid isn't bearing any fruit at the moment.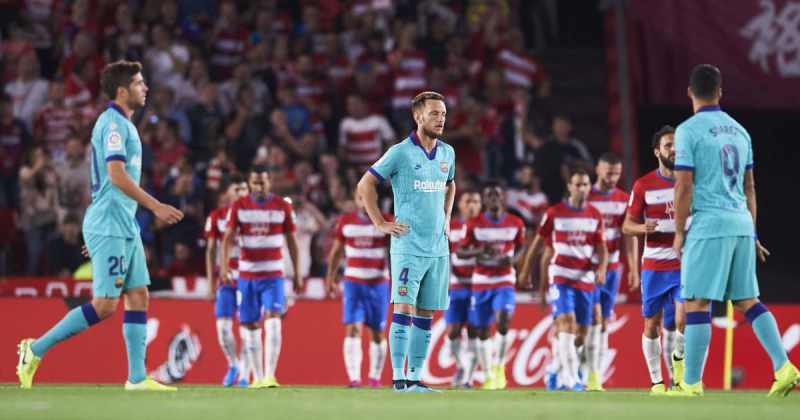 Barcelona coach Ernesto Valverde told at the post-match news conference: "In the end the actors are the players and the coach is responsible. I feel responsible for what has happened. You can lose but when you lose you have to deserve to win – and today we have not deserved it.
Away from home, we are not reaping good results. When it happens in four games it is already a symptom that we are not too well.
Today we have not been well. Away from home, we are not playing good games. We are dominating but we do not translate it into goal situations. It is also true that the opponent is scoring the first goal."
He further added: "Granada deserve a lot of credit and we have to recognise it. They have been intense, strong, they have troubled us a lot. The first goal has put the game in their hands and they hit us when they hurt us the most. They have made their game and that we have not played well is to their credit."
A number of Barcelona players have begun to lose confidence in coach Ernesto Valverde following the club's disappointing start to the season, various sources have told ESPN.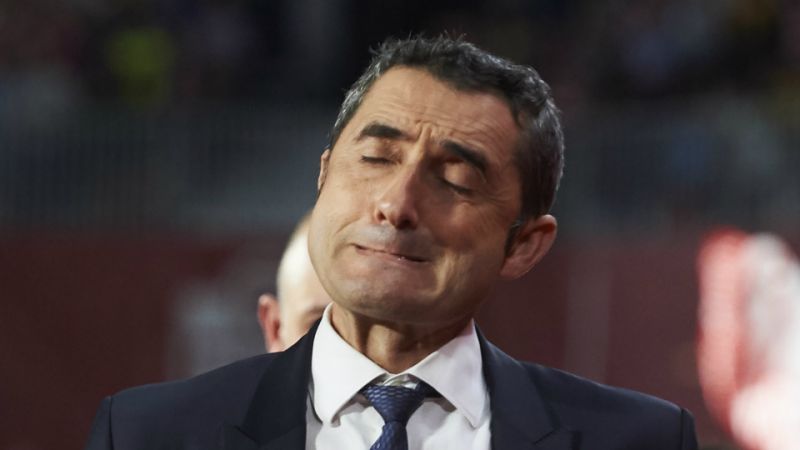 Luis Suarez told Movistar after the match: "It's a worrying defeat and one that hurts. We have to take a look at a lot of things and be self-critical in order to improve moving forward. We're not thinking about last season when we were champions, it's about analysing the now. Analysing why we're not winning away, because it's worrying us. Analysing the lack of chances.
We have to accept that we're obliged to win games and we're not doing it. There's a long way to go [in La Liga], but these are the type of games that can give you the league. It's going to be a long, complicated year."
Barcelona have also conceded nine goals in five La Liga games, which is more than any other side in the Spanish league.
Do check out:
All the latest 2019-20 kits of football teams from all over the world are now available on Tech2Sports. Superior quality kits at the lowest price guaranteed. Show your support for your favourite club and country by wearing their colours.
If you're a Barcelona fan, then check this out:
1. Home Kit
2. Away Kit