Liverpool succumbed to two late goals from Napoli to lose their first match of this campaign.
Liverpool are the defending champions of the Champions League. They defeated Tottenham Hotspur in last season's final. But this season they have suffered a shock defeat in the hands of Napoli in the first match of this season's Champions League.
Liverpool are the first team to win the Champions League and then lose the opening game of the following season since AC Milan in 1994.
Mertens scored from the penalty spot after Liverpool defender Andy Robertson was judged to have fouled Jose Callejon. Mertens successfully converted the penalty to give the hosts a 1-0 lead.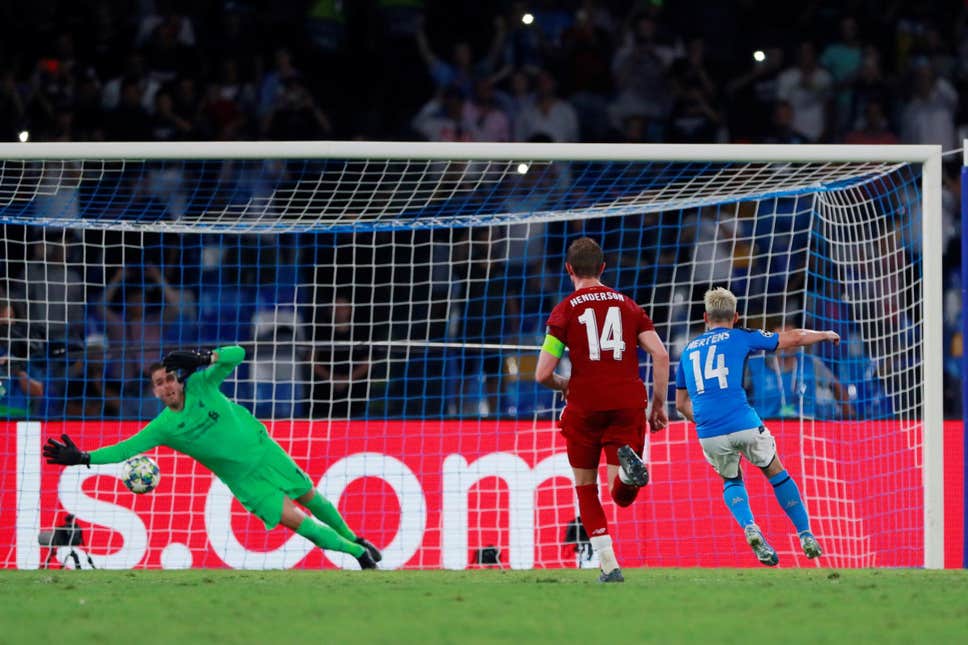 Jurgen Klopp said about the controversial penalty: "I'm pretty sure there are different views on that situation but when a player jumps before there is contact then it cannot be a penalty. It was very decisive in that moment for sure but we can't change it. As long as human beings make the decisions then there is still potential for [mistakes]. The rules are like this and we trust in the rules."
And finally, in the stoppage-time, former Tottenham forward Llorente capitalized on a mistake from Virgil van Dijk to roll the ball past Liverpool keeper Adrian and make it 2-0 to take the game far away from Liverpool's reach.
Van Dijk told UK newspapers: "I don't know if it's a wake-up call. Both sides were full in the game and thought it was going to be a draw. Obviously the penalty changed it all and we're going home with no points but it shouldn't be a wake-up call.
We've been performing since the start of the season outstanding so there's no reason for panic. The majority in the game we played well, we put them under pressure and we created opportunities on the break. There's a lot of positive things apart from the result. We have to try to win our other games and we now focus on Chelsea."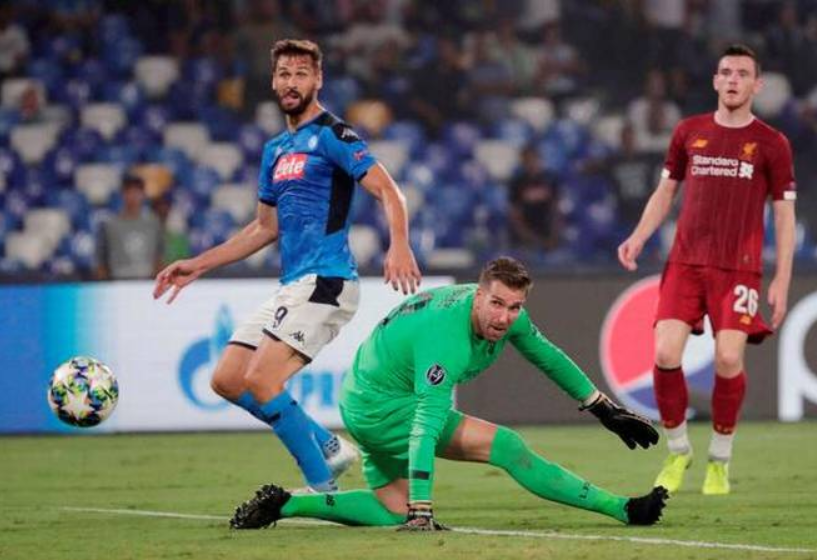 "It happens, it's football. Things happen like that. Sometimes you wish in the end something different, or you pick the other pass instead of the right pass. It's always like that sometimes. We had moments in the game we could've done better. If the penalty wasn't there I think it was going to be a draw. The reality is we conceded the penalty and unlucky that Adrian is unable to save it."
Liverpool's failure to break through the home defence was largely down to the impressive performance of Kalidou Koulibaly. He was named the best defender in Serie A last season and the 28-year-old has proved rightly though. He made several key interceptions and dispossessed both Roberto Firmino and Salah in one-on-one situations.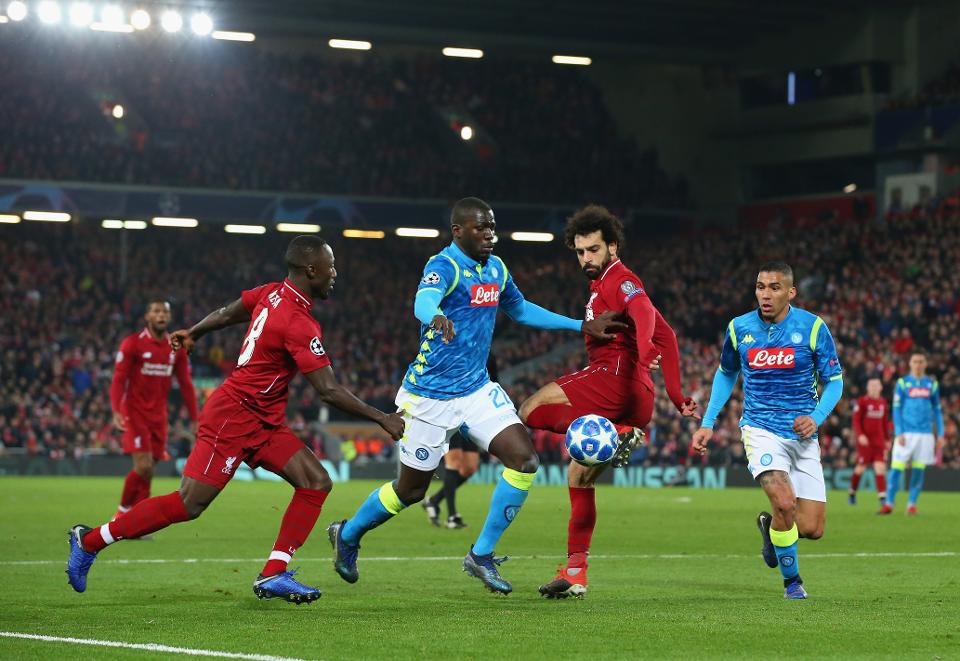 Jurgen Klopp said to BT Sport: "It should hurt because there were opportunities for us. It was an open game with a lot of counter-attacks, but we didn't finish them off and that is a problem. In the second half, it was a wild game; they were running and we were running.
I don't think it's a penalty. What can I say? For me, it is clear and obvious no penalty. He jumps before any contact – we can't change that.
We played a lot of good football but didn't finish it off. We controlled moments but had not enough chances in the end. We made decisions that were not right and have to accept the result. It was very often the final ball that was not right."
Napoli manager Carlo Ancelotti told: "The strategy was to play a complete game. High pressure if possible, but also defending deeper if needed. We did everything well. We have to get used to the different moments of the game.
When Liverpool were in control we did well in defending and then took our chances. It was a very balanced game. So we did well because I consider them the best team in Europe."
Liverpool will now travel to Chelsea on 22nd September for their Premier League match. They will hope to get this loss behind them and strengthen their position at the top of the Premier League table.
Do check out:
All the latest 2019-20 kits of football teams from all over the world are now available on Tech2Sports. Superior quality kits at the lowest price guaranteed. Show your support for your favourite club and country by wearing their colours.
If you're a Liverpool fan, then check this out:
1. Home Kit
2. Away Kit