- Advertisement -
A week ago at the IFA 2019, Huawei announced its new flagship SoC i.e. the Kirin 990 with 5G. The new chip is based on 7nm like its predecessor Kirin 980.
Apple's A13 Bionic chip is currently the fastest SoC in the world and the recent Geekbench score is the result of it. The A13 Bionic is based on the 2nd gen 7nm process.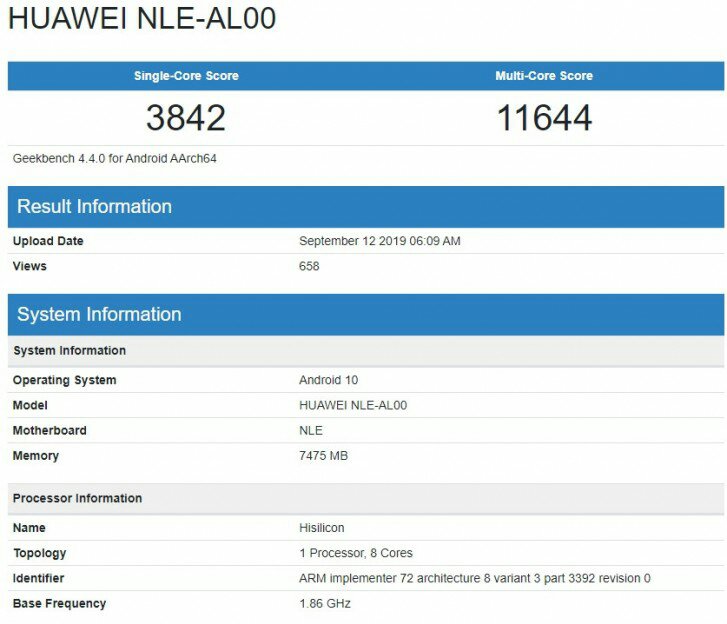 The leaked Geekbench score here shows that device to be a Huawei device running on Android 10, being equipped with 8GB of RAM and having a base clock speed of 1.86GHz.
- Advertisement -
The model name here seems unusual but either it could be the Huawei Mate 30 series that will be launched this month or it could be the Honor V30. Both of these devices seem to be coming with 5G capabilities in the coming days.
The scores here are quite underwhelming – 3,842 in single-core and 11,644 in multi-core. The scores are on par with the Snapdragon 855+ powered Black Shark 2 that has a single-core score of 3,623 and a multi-core score of 11,367.
Comparing the Kirin 990 with last year's Kirin 980, there's a slight improvement. The Kirin 980 had a single-core score of 3,289 and only 9,817 scores in multi-core benchmarks.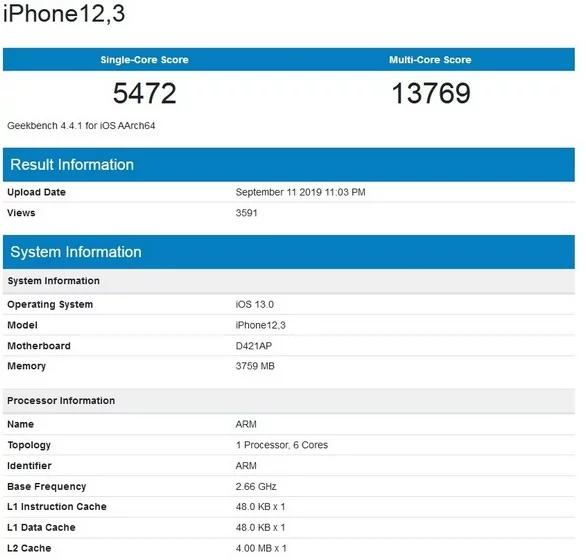 - Advertisement -
As the competition is increasing day by day, with such a modest amount of score getting hold of customers won't be that easy for the Chinese giant. Especially when Apple's latest A13 Bionic chip is crushing all SoCs currently.
The A13 Bionic chip score 5,472 in single-core test and 13,769 in multi-core benchmarks. The chip is featured in company's iPhone 11 which has been modestly priced at $699.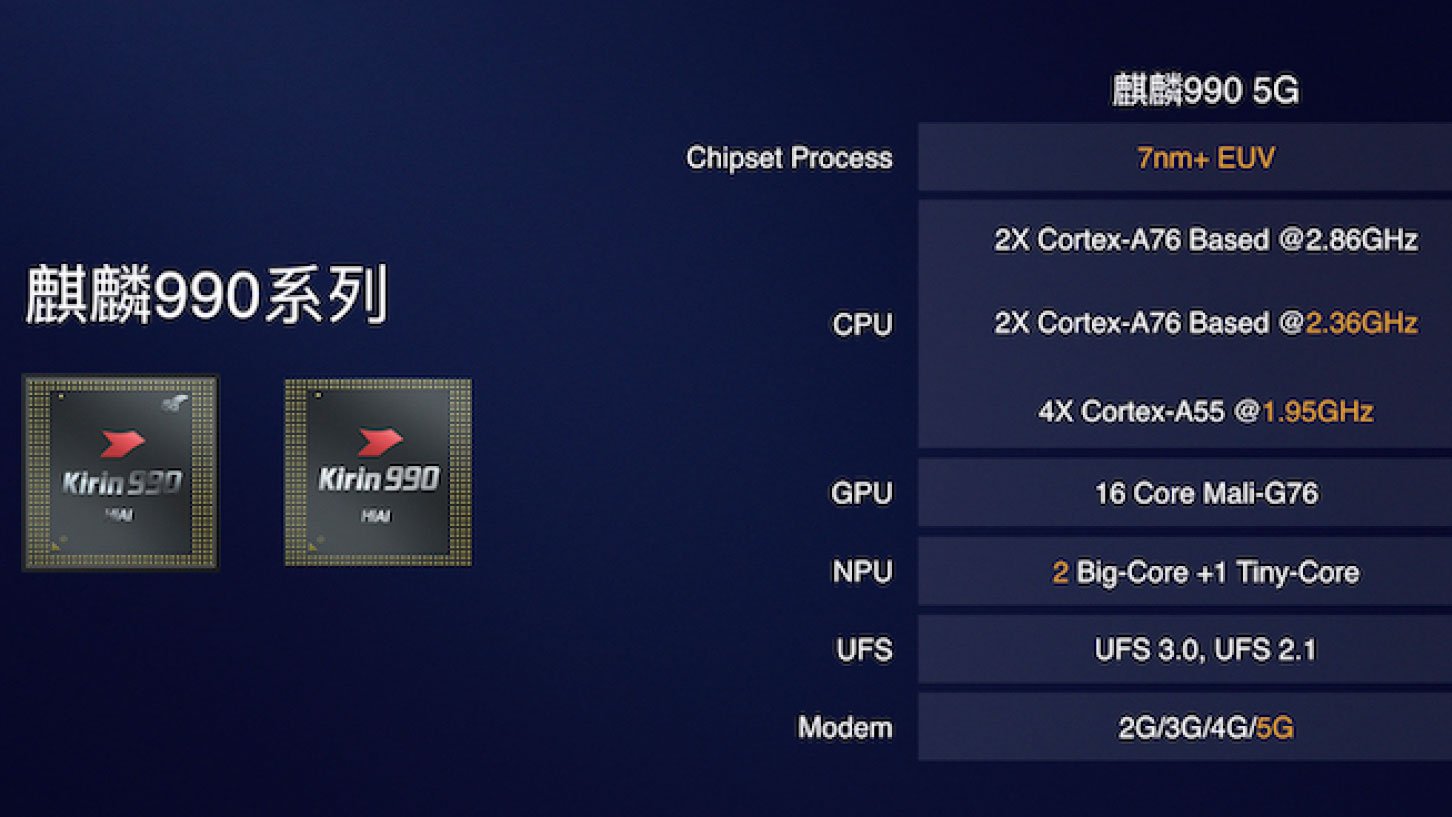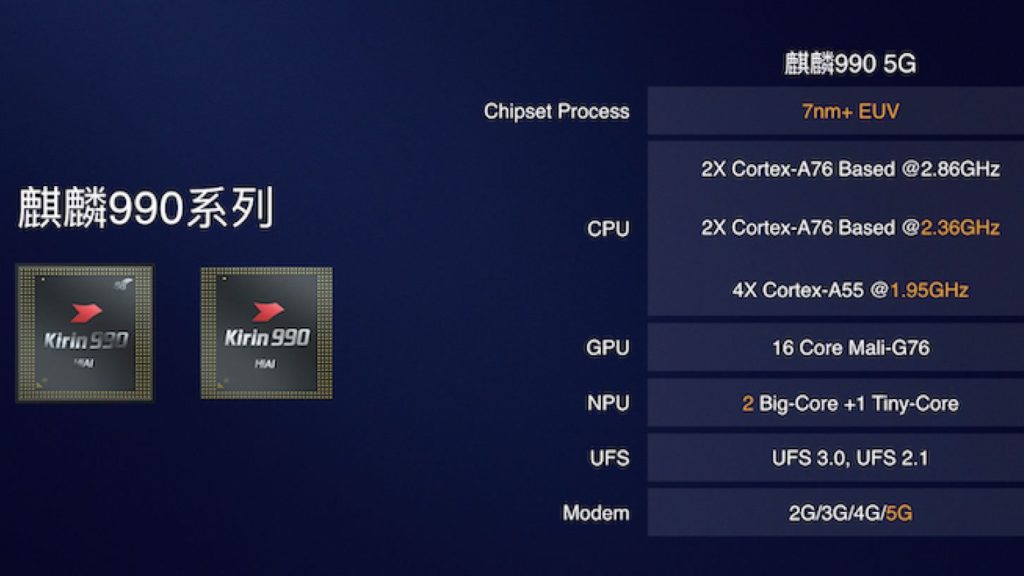 At this point chip manufacturers like Qualcomm and Samsung needs to gear up its SoCs to give Apple a healthy competition. On the other hand, Huawei needs to be aware of the pricing of its products to battle with Apple.
- Advertisement -
It can happen that this model might be a test sample but there won't be any massive leap in performance compared to this Geekbench results. Kirin 990 might be the first flagship SoC with 5G and also might be efficient and is packed with a lot of AI capabilities but still, the fact remains it has lost the battle against Apple's A13.
Do check out:
😎TechnoSports-stay UPDATED😎
- Advertisement -