The Indian cricket team have made us proud in more or less every match. We have an intense love for almost every Indian cricketer. Emotions run high in all the matches. When the Indian team win a match, all the people come out in the street and celebrate that moment.
A nationalist feeling comes when we see these 11 players playing for India. Cricket has often been likened to religion in India and these are the 11 legends who have made the Indians proud in every aspect.
Top 11 Legends Who Made The Indians Proud
1. Sunil Gavaskar

Sunil Gavaskar is one of the greatest players that India have ever produced. He was arguably the greatest opening batsman of the Indian cricket team in the history of the game. He used to open the innings against fast bowlers.
During the 70s and 80s, he was the first batsman to scale peaks in the Test match and set several world records. His technique and unwavering determination made him the best batsman in the Indian Cricket Record. 
Career Span: 1971-1987
Tests: 125
Runs: 10,122
Batting Average: 51.12
2. Virender Sehwag
Sehwag was the most devastating opener in the history of Test match cricket. His concept was simple that if the ball was there to be hit, then it should be hit into the boundaries.
With his aggressive style of batting, he became the first Indian batsman to score two triple hundreds in Test cricket. His performances against Australia, Pakistan and South Africa made him one of the best opening batsmen of this game.
Career Span: 2001-2013
Tests: 103
Runs: 8,503
Batting Average: 49.43
3. Rahul Dravid
Rahul Dravid is known as "The Wall" of Indian Cricket Team. He is the former national captain of India Cricket Team. He was one of the best batsmen. His great technique and capability of playing long and match-winning knocks make him the best choice for the number three position in the all-time list. His calm nature and winning approach had helped India achieve seemingly impossible victories.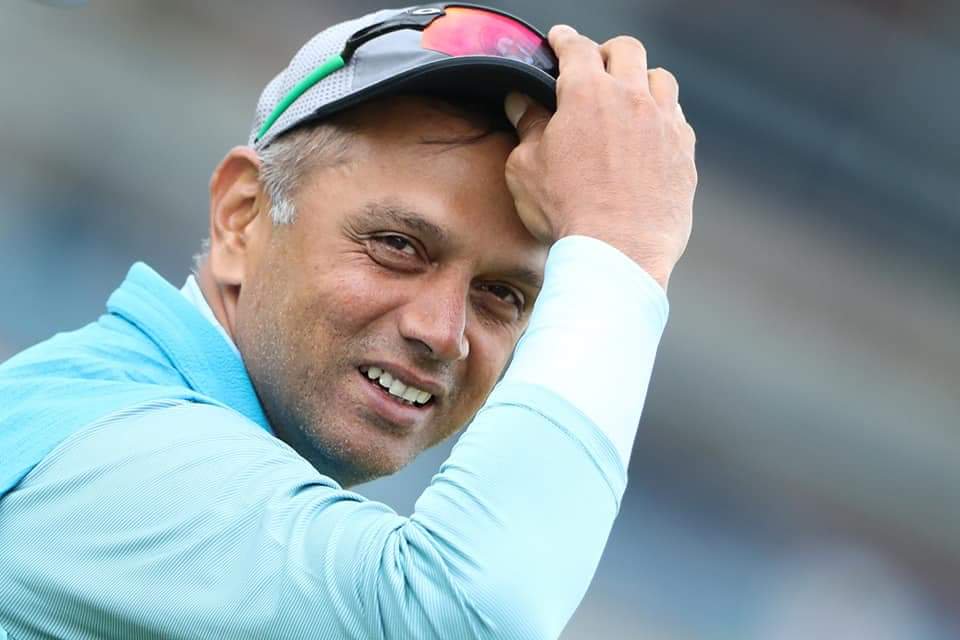 Career Span: 1996-2012
Tests: 163
Runs: 13,265
Batting Average: 52.63
4.Sachin Tendulkar
Sachin Tendulkar is known as the "God of Cricket". He is arguably the best cricketer and the best Test Batsman, the game has ever seen. He owns almost all the major batting records. It is difficult to find any flaws in his game which enhanced the reputation of the Indian Team.
He made his debut when he was just 16-years-old and throughout his career, he had made his nation proud by his match-winning knocks. Tendulkar is unquestionably the greatest player to represent India.
Career Span: 1989-2013
Tests: 198
Runs: 15,837
Batting Average: 53.86
5. Javagal Srinath
Javagal Srinath is one of India's finest fast bowlers. He led the Indian fast-bowling attack for over 9 years and become the second-highest ODI wicket-taker. He is known for his fast bowling in the Indian Cricket Team.
Career Span-1991-2002
Tests– 67
Wicket– 236
Bowling Average-30.49
6. Sourav Ganguly
Sourav Ganguly is one of the most successful captains in the history of cricket. He possesses good leadership quality. Ganguly's batting style was equally superb and he is the only cricketer to secure four consecutive Man of the Match awards in One Day International matches. 
Career Span-1996-2012
Tests– 7,212
Batting Average– 42.2
7. MS Dhoni
Mahendra Singh Dhoni is the best wicket-keeper batsman, India have ever known. He was the captain of India Cricket Team during their famous World Cup win in 2011. His great flexibility and presence of mind are the most critical attributes of his wicketkeeping. He is an exceptional player and arguably the game's greatest ever finisher.
Career Span-2004-2019
Matches-90
Runs– 4,876
Batting Average– 38.09
8.Kapil Dev
Kapil Dev is India's greatest ever all-rounder and one of the best match-winners of all time. He was the person who changed the mindset that India was only capable of producing quality spinners. With his ability and his incredible stamina, he led the path for the India team to win their first World Cup in 1983 at Lord's Cricket Ground in London.
Career Span-1978-1994
Tests-131
Runs-5,284
Batting Average-31.05
Wicket-434
Bowling Average -29.64
9. Anil Kumble
Anil Kumble is one of the best Indian spinners of all time. He was one of the best match-winners in Test Match during his time. He was a game-changer and he scored above people expectation. He was one of the most aggressive cricketers.
Career Span-1990-2008
Tests-132
Wicket– 619
Bowling Average-29.65
10. Harbhajan Singh
Harbhajan Singh is one of India's most successful off-spin bowler. He is the first Indian bowler to take a hat-trick in Test cricket. He established himself as the leading spinner in the Indian Cricket Team.
Career Span-1998-2015
Matches-103
Innings-190
Wicket– 417
Average-32.46
11. Zaheer Khan
Zaheer Khan is the greatest left-arm pacer produced by India in Test cricket. His ability to swing the ball in both ways made him the most lethal weapon for India. Zaheer paved the way for many Indian wins with his immaculate bowling. Because of his consistency and variety, Zaheer Khan would surely feature in India's all-time best cricketer XI.
Career Span– 2004-2014
Matches– 92
Innings– 165
Wicket-311
Average-32.95
To wrap things up
Cricket is the most famous game in India on the national and international level. Cricket is an outdoor game which is liked by every age group and almost everyone dream to become a good cricketer. These legends have set the benchmark and uplifted the Indian cricket to a new level.
Do check out:
😎TechnoSports-stay UPDATED😎