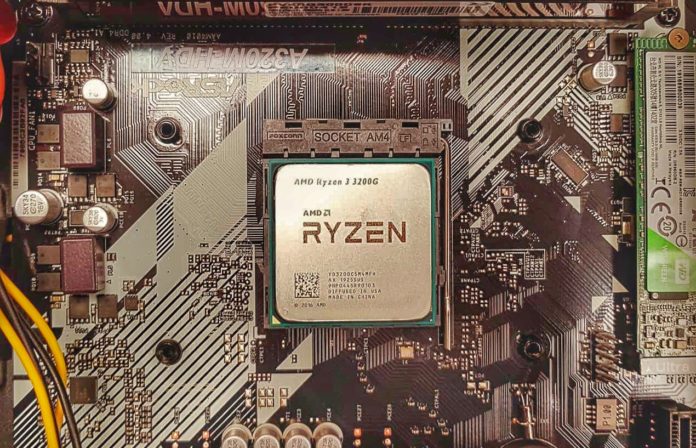 Need a gaming PC? Low on budget? Make your gaming PC within the budget of just Rs.20,000
In 2019, gaming has become quite common in India, people are now more into esports and other triple-A titles. Those who cannot manage to have a great gaming PC with high-end graphics card generally rely on their iGPU for gaming.
Well, thanks to AMD who has pioneered the form of gaming on iGPU. Their Ryzen APUs are very strong and perfect for budget gamers.
The recently announced Ryzen 3 3200G is a masterpiece considering its price to performance ratio. You can play esports titles and other games at low to medium settings achieving over 60fps or a healthy 30-40fps.
These APUs blindly rely on the amount of VRAM you are giving to the iGPU. These APUs use the DDR4 memory to fetch graphics to your games. Faster the RAM, faster is your graphics.
Nowadays, RAM prices have fallen considerably and so getting an 8GB RAM is not that costly at all. So to make this budget PC build we will be using 8 gigs of RAM.
Without further delay let's start our custom PC build:
AMD Ryzen 3 3200G APU
Price: ₹8,800
The next-gen APU is here! The improved AMD Ryzen 3 3200G APU with inbuilt Radeon RX Vega 8 Graphics based on 12nm architecture is the perfect one for both work and gaming.
4 Cores/ 4 Threads
Base Clock: 3.6GHz
Max Boost Clock: 4GHz
Thermal solution: Wraith Stealth
TDP: 65W
Built-In Radeon RX Vega 8 Graphics
Buy from here: http://bit.ly/2ZFvHFy
ASRock A320M-HDV Motherboard
Price: ₹3,649
This is the cheapest motherboard that you can get and it supports the Ryzen 3 APUs but you cannot overclock with this motherboard, better for basic work and gaming purposes.
Supports AMD Socket AM4 A-Series APUs (Bristol Ridge) and Ryzen Series CPUs
Supports DDR4 3200+ (OC) (Ryzen CPU)/2400 (A-series APU)
1 PCIe 3.0 x16, 1 PCIe 2.0 x1
6 USB 3.0 (2 Front, 4 Rear)
7.1 CH HD Audio (Realtek ALC887 Audio Codec), ELNA Audio Caps
BIOS Update might be needed for Ryzen 3 3200G
Buy from here: https://clnk.in/juwD
Corsair Vengeance LPX 8GB DDR4 3000Mhz High-Speed RAM
Price: ₹3,000
This is the best DDR4 RAM that is clocked at 3000MHz to get an enhanced performance especially Ryzen powered PC.
Designed For High-Performance Overclocking
Support AMD Ryzen Series Motherboard,
Capacity 8GB
Aluminum Heat Spreader, Compatibility Tested
XMP 2.0 Support, Tested Latency: 15-17-17-35
Compatible With Intel 100 Series, Intel 200 Series, Intel 300 Series, Intel X299 & Ryzen Series
Buy from here: http://bit.ly/2RjLMwk
WD Green 120GB Internal Solid State Drive
Price: ₹1,648
An SSD these days is a must that will power up your OS and other heavy applications.
Improved performance for everyday computing
An easy upgrade for your PC
Solid-state reliability
Less power, more play
Free WD SSD dashboard
3-year limited warranty
Buy from here: https://amzn.to/2NVkYSC
BBC 1602BB Gaming Cabinet
Price: ₹1,999
This cabinet is RGB one with one LED fan and you can mount more RGB fans anytime. With a side transparent panel, this PC looks stunning and with a lot of compartments, this cabinet provides you with the ability to customize your PC anytime in future.
Side Transparent Panel
On 33 red led fan in front with vents to add
One DVDRW slot, 2 SSD slot and 2 normal HDD 3.5-inch slot
One USB 3.0 and two USB 2.0
Buy from here: https://amzn.to/2ZFdHao
Zebronics ZEB-N450W (DSATA) 450 Watts Power Supply
Price: ₹560
A basic yet good power supply for those who want to make a PC and do not want to include any graphics card.
Zebronics 450 Watt Economy Power Supply / SMPS for PC
AC 230V 50Hz 3.5A input
80mm exhaust fan
3 pin power cable included Connectors
24 (20+4) pin connector X1 ATX 12v 4 Pin connector X1 Peripheral 4 pin connector X2 SATA 15 pin connector
Buy from here: http://bit.ly/2NCARMm
So, here was our complete build that is roughly around Rs.20k. As the prices of the processors have increased a bit, the build has become a bit costlier these days.
The total cost excludes the price of the hard disk which you can buy from here:
Western Digital Blue 1TB SATA HDD
Price: ₹2,749
Boost your PC storage with WD Blue drives, the brand designed just for desktop and all-in-one PCs with a variety of storage capacities.
Capacity: 1 TB
Interface: SATA
Form Factor: 3.5 Inch
Cache Size: 64 MB
Disk Speed (RPM): 7200RPM
Buy from here: http://bit.ly/2L9Wfa0
This PC will just work fine for those who want a solid PC powered by Ryzen and want to game keeping the budget on the mind. This PC is totally future-proof and if you feel low on performance after years you can add an extra RAM stick or feel low on graphics? Just add any of your favourite graphics cards at any moment.
Do check out:
😎TechnoSports-stay UPDATED😎