Barcelona plans Neymar announcement as Rakitic to be bought permanently & Dembele to be loaned: The Catalan Giants will now pay 125 million euros to PSG
Only 3 days of the transfer window is remaining now and it's getting more intense regarding the Neymar transfer. According to the latest report, there's a lot of thing going on in Paris where the negotiations are going on for Neymar Jr.
With lots of haggling and negotiations, it seems finally we are likely to see an end to this. Both the LaLiga giants Barcelona and Real Madrid have been part of this race but the last move will surely secure Barca's fate for the Brazilian Superstar.
According to SPORT, PSG who was keen on getting hold of Ousmane Dembele, 22, on the other hand, Barcelona representatives were firm on keeping Dembele at the club. Now, finally, after a lot of negotiations, it seems Barcelona are ready to spare Dembele and drag him as a major part of this Neymar deal.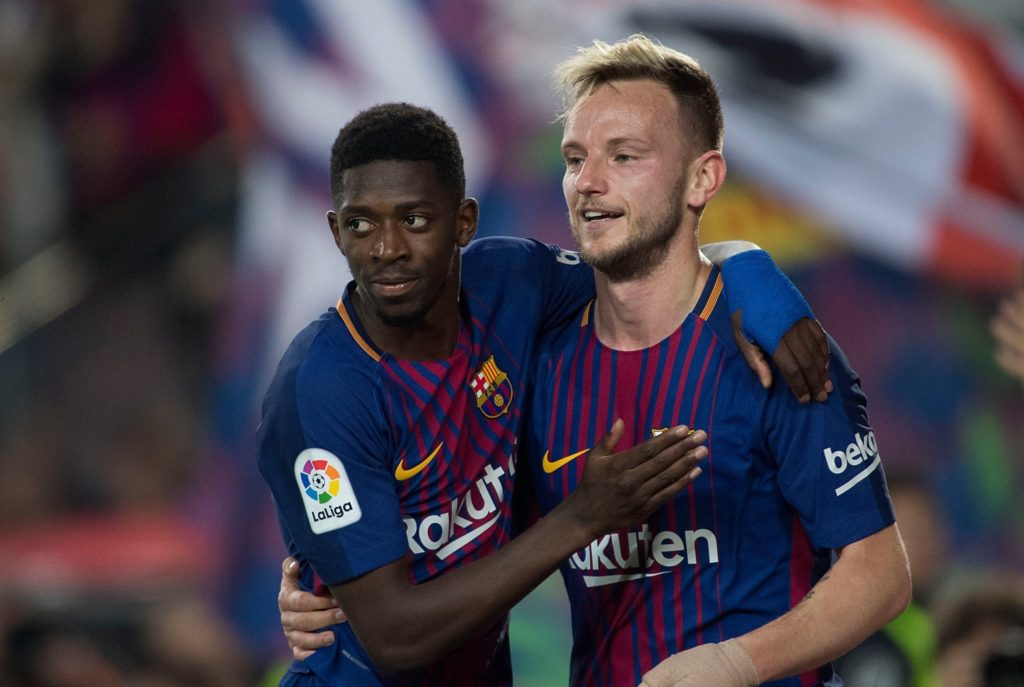 Barcelona could accept Dembele's PSG move in the form of a loan. Dembele's agent Moussa Sissoko emphatically denied any links with the Ligue 1 holders on Wednesday, stating that his client was not interested in this Neymar swap deal.
But apparently it seems that Sissoko has in fact begun conversations with PSG, who have also reached out to Rakitic's representatives to push a deal through.
Coming to the Croatian midfielder Ivan Rakitic, 31, who proves to be the key man to resolving this complex deal. PSG already demanded Dembele but now they want Rakitic as well to strengthen their midfield.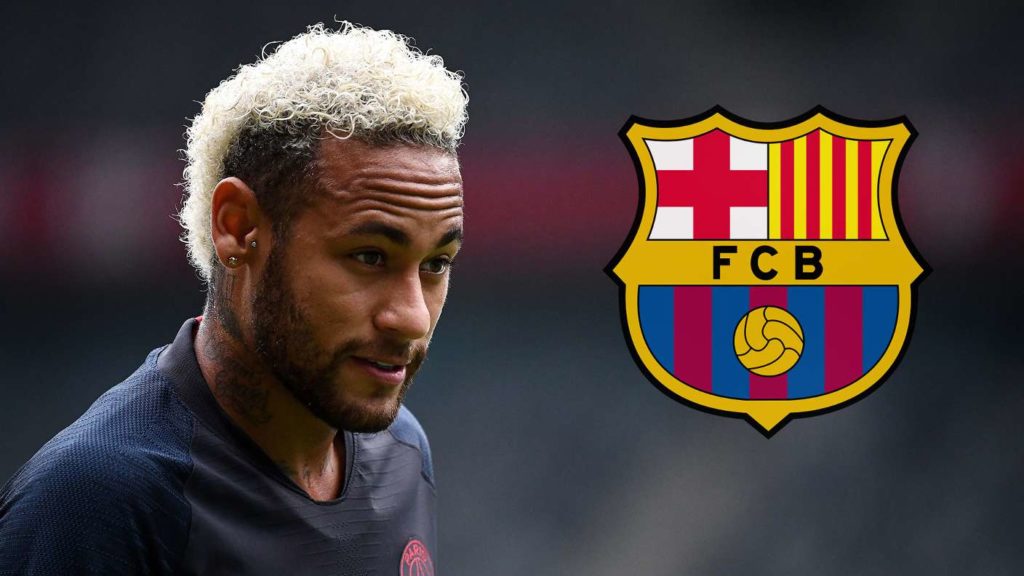 PSG's sporting director Leonardo is the key man negotiating this deal which would see Dembele move on loan and Rakitic brought in permanently, while Barcelona would also have to pay a huge £125million euros (around £113m) transfer fee to PSG.
The Ligue 1 giants will be comfortable to have Dembele as their winger as a replacement for Neymar Jr and Rakitic adding weight to their not-so-great midfield.
At first, Rakitic was firm to stay at Barcelona but when he was not included in the first two opening league fixtures, he understands that he is not anymore useful to the club. This is especially due to Frenkie de Jong who apparently has soaked himself as an important part for the team.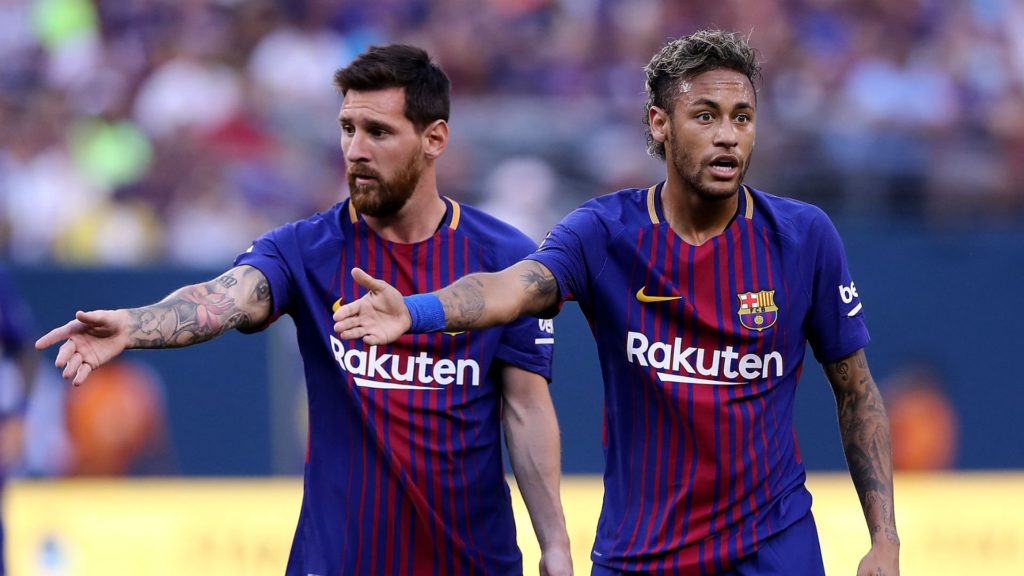 Coutinho is already out to Bayern and if another two big players get reduced, Barcelona can have enough funds to pay the hefty wage for Neymar Jr.
Neymar has been linked with a return to La Liga, either to Barca or Real Madrid, ever since he failed to turn up on time for pre-season training. He has also been excluded from the squad of all the league matches of PSG this season and he has now apparently grown tired of his life in Paris.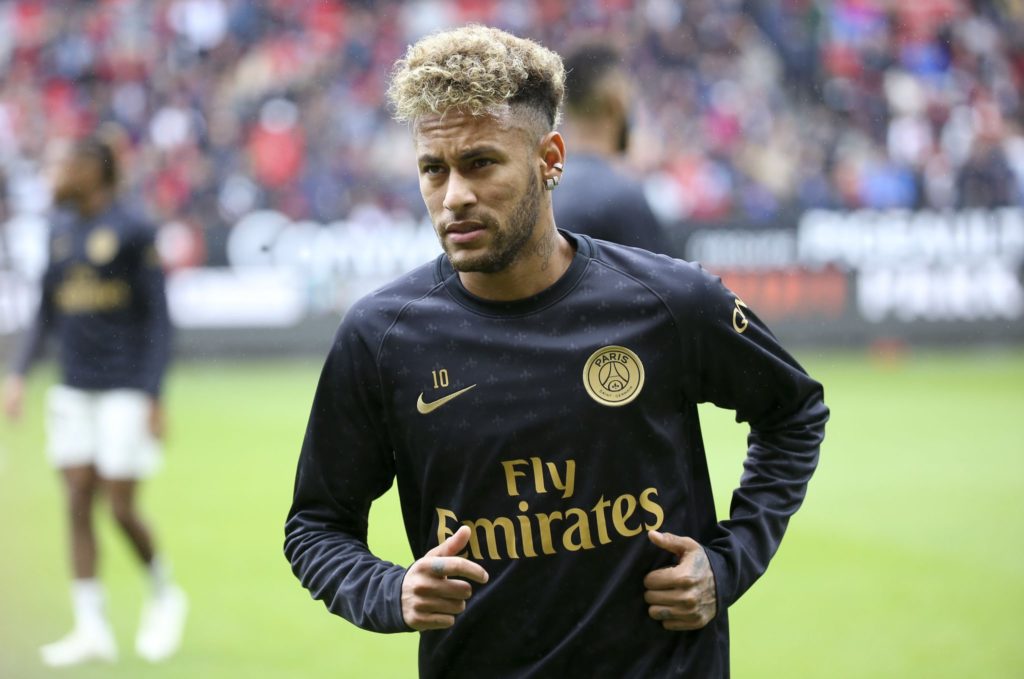 PSG fans also dislike Neymar now, in the opening match against Nimes they displayed offensive banners and sang X-rated chants telling Neymar to "go away".
In this situation, PSG is desperate to get rid off Neymar Jr. who was brought in to the club with a record transfer fee of £198m two years ago. Neymar did play a significant role in winning the league title for the club with key teammates like Mbappé and Cavani.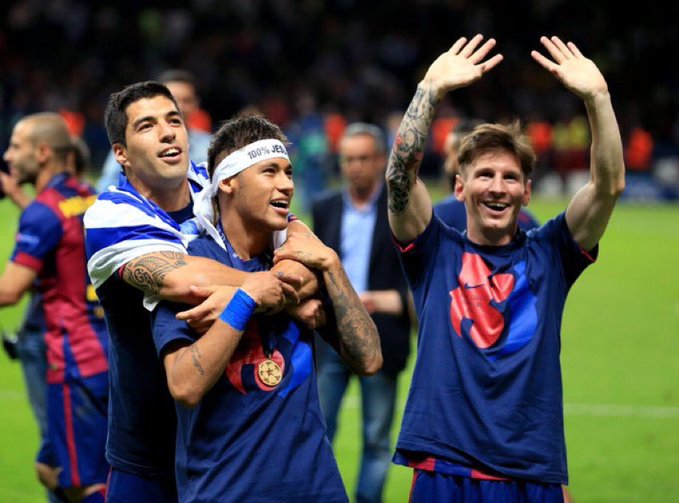 Spanish outlet El Chiringuito says that the La Liga champs want to announce Neymar's arrival today. Barcelona director Javier Bordas also told reporters in Spain: "We are getting closer."
Barcelona is hoping to achieve a destructive front-line consisting of Neymar, Lionel Messi, Luis Suarez and Antoine Griezmann. Also, they would like to see the club win the Champions League title since 2015 after bidding the last farewell to Liverpool in the semis.
Neymar sat out of current side Paris Saint-Germain's 4-0 victory over Toulouse on Sunday but he appeared to be closely following Barca's 5-2 thrashing of Real Betis. In that match, Antoine Griezmann notched up a brace, with Carles Perez, Jordi Alba and Arturo Vidal also getting their names on the scoresheet.
Barca's old boy 'liked' posts from Griezmann, who did post a snap of him celebrating with glitter, and Sergi Rodrigo, who showed off his celebration with the Frenchman. This is a clear indication of Neymar will be back to Barcelona. Now its a matter of hours or days for the official announcement.
All the latest 2019-20 kits of football teams from all over the world are now available on Tech2Sports. Superior quality kits at the lowest price guaranteed. Show your support for your favourite club by wearing the club colours.
If you're a Barcelona fan check this out:
1. Home Kit
2. Away Kit
Do check out:
😎TechnoSports-stay UPDATED😎