Barcelona suffered an opening day defeat to Athletic Club while 10-man Real Madrid won their LaLiga opener.
Zinedine Zidane's side are ahead of the reigning champions for the first time since the final day of the 2016-17 season when Real lifted the title by a three-point margin.
Since that day, 21 May 2017, Barcelona have always had their greatest rivals in the rear-view mirror or at least been on a par, as they were in the first seven weeks of that season and again, very briefly, on the opening day of the 2017-18 campaign.
In total, 76 LaLiga fixtures have gone since Real Madrid last led Barcelona in the table.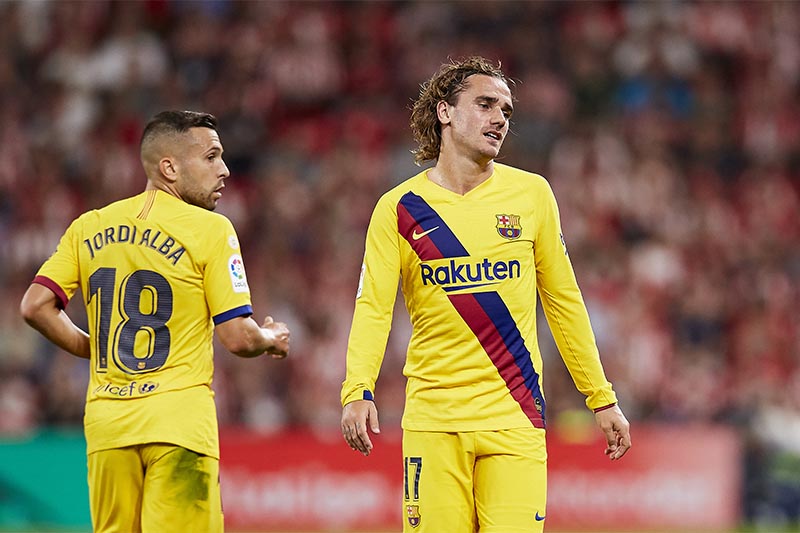 Barcelona's misery
Messi missed the LaLiga opener for Barcelona and it proved to be too costly as they lost 0-1 to Athletic Club. Messi is too important for Barcelona, rather any club in the world would miss a player of Messi's almost unparalleled quality.
But for this Barcelona team, the Argentine's presence is the difference between a top-class team and an average one.
A goal that belongs in the Guggenheim… 🎨#AthleticBarça pic.twitter.com/TFTUVd9Q6x

— LaLiga (@LaLigaEN) August 16, 2019
Luis Suarez suffered an injury in the first half and new signing Antoine Griezmann was virtually anonymous. Ousmane Dembele looked lost and substitute Rafinha was unable to pick the Athletic lock.
Meanwhile, 38-year-old Aritz Aduriz scored a sensational bicycle kick to win the game for Athletic just 30 seconds after coming on as a substitute.
Real Madrid back on track

It seemed almost certain that Real Madrid would offload Gareth Bale this summer. But Hazard got injured and Bale was given a place in the starting line-up in the LaLiga opener. And it seems to be a blessing in disguise as Bale showed Real Madrid how good a player he is when he is fit. Zidane put the team before his pride and it paid off as the Welshman provided the crucial assist for the opening goal.
Casemiro praised Bale: "He [Bale] has given us titles, he's scored in finals and he has a lot of respect from us all. He has to play. He's a great player and is very important for us."
Goalkeeper Courtois was also on Bale's side: "He is an important player and played a great match. Everyone loves him and it is important that he plays for us. We are so happy with Bale.
Preseason was not easy for us, there were games in which we did not play well, but we knew we doing things right. We feel good, today we showed that. We played a good game and we went ahead with 10 players. That is key.
We knew that in the second half they were going to press us. In the one-on-one with Aspas I did well, made a good save. I have good reflexes and I got a hand to it. That helped give the team real confidence. We did well today but it is a shame not keep a clean sheet. We need to keep it up and work hard. Now we focus on Valladolid."
Club captain Sergio Ramos now has the fourth most wins as a Madridista in the competition. The captain is level with Gento, who won 283 games with the Whites in the competition. Ramos spoke about the Real Madrid's league debut against Celta: "Getting a win away from home is a great start to the competition. We have to concentrate on what went right, on the good physical preparation we made in preseason. We came into the game in the best way possible. This result was fair and we saw a typical Real Madrid side today.
You have to move on. We cannot dwell on last season or celebrate the last good season we had. Today we start from scratch, we have great energy and enthusiasm. We are aiming to win all three competitions."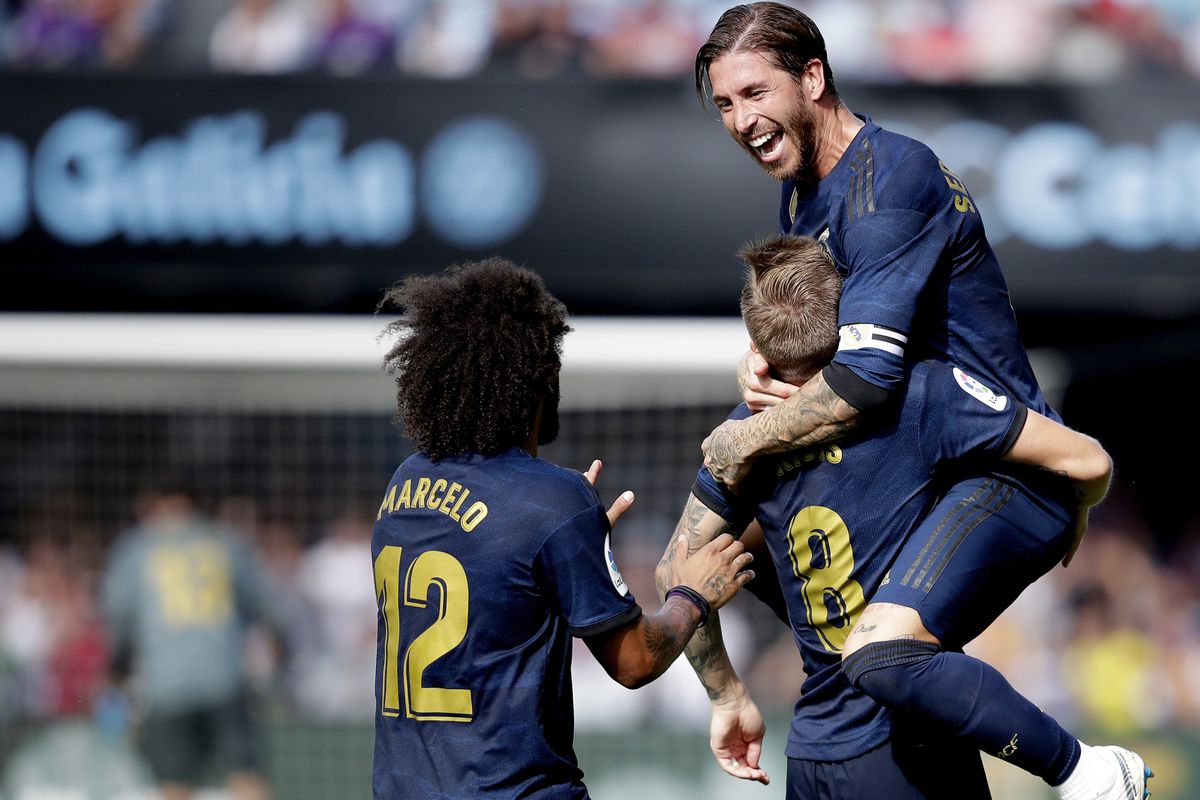 Ramos took 420 games to get to 283 wins in LaLiga, while Gento played 427 to get the same number. Ahead of those players sits Sanchis (312), Raul (327) and Casillas (334). This is the 15th edition of LaLiga for Ramos at Real Madrid. As a madridista, he has the seventh-best record of games in the competition, which he has won four times. His goal scoring record in LaLiga is 59 goals in total, with 2016/17 his best campaign (7 goals).
Toni Kroos also got his 100th win in LaLiga as a Madridista and scoring a great goal at Balaidos was an added pleasure. He made his debut in 2014 and reached this milestone in his sixth season with the club. So far, he has played 153 games in LaLiga and scored 12 goals (five against Celta). His best season in terms of league wins was 2014-15, as he won 28 games.
Zidane said after the match: "We talked about it before the match, I think we talked about it two or three times to say that he is going to stay. And all the players that are here now are only thinking about this season.
I think this is true considering the way Gareth performed, but not only Gareth. I think that everyone played a good game. All we have to do is to think about this season and I am sure that he and all the other players only think about staying here and play."
Do check out:
All the latest 2019-20 kits of football teams from all over the world are now available on Tech2Sports. Superior quality kits at the lowest price guaranteed. Show your support for your favourite club by wearing the club colours.
If you're a Real Madrid fan then check this out:
1. Home kit
2. Away kit
3. 3rd kit
And if you're a Barcelona fan check this out:
1. Home Kit
2. Away Kit