Where is the Realme 4 series? Did they take a leap from 3 straight to 5?
Realme is going to launch the Realme 5 series on 20th August 12:30 pm, and will be a Flipkart exclusive. This series will include the Realme 5 and the Realme 5 Pro smartphones. Both the smartphones will have quad-camera setup, including ultrawide angle, super macro, and portrait modules. according to the brand's advertisements via their official Twitter account.
The Realme 5 Pro will have a 48MP Sony IMX586 as the main sensor among the quad-camera setup. The Pro version is going to have the best camera in the Realme lineup till now.
From the official Twitter account of Realme, we have known that the Realme 5 Pro will have best in the line Qualcomm Snapdragon processor on board. A powerful camera smartphone with a powerful performance as well.
A very little is known about the Realme 5 smartphone but as much as we know Realme 5 will come with a MediaTek processor onboard. Moreover, according to some official leaks, Realme is not only going to launch the Realme 5 series but also their 64MP quad-camera phone will be showcased for the first time officially.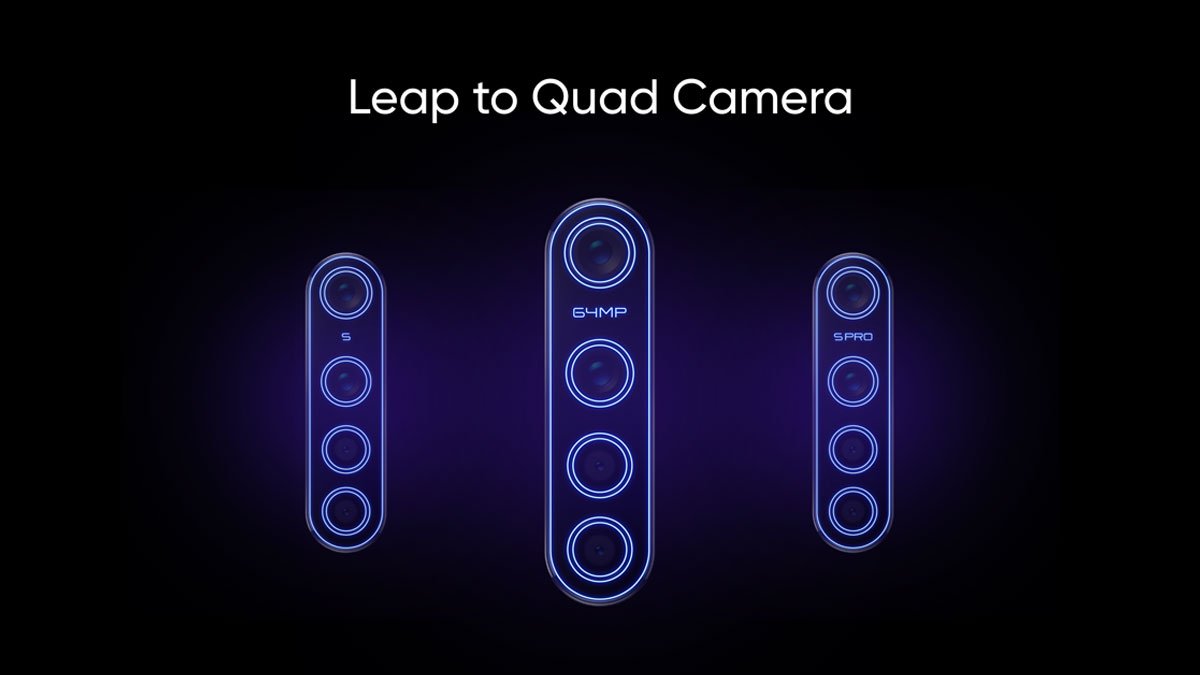 Tell us how much you liked all the Realme 5 series in the comments section below. For latest Tech & Sports Updates hit the bell icon and Subscribe to our website TechnoSports. For more information visit our website, TechnoSports. And download our app from the Google Play Store for more real-time updates. To download our TechnoSports app click here.
For the latest tech news and reviews, follow TechnoSports on Facebook, Twitter, Instagram. We are also available now on YouTube, Subscribe and press the bell icon in our channel for more Tech and Sports updates.
TechnoSports – Stay UPDATED