Recently Intel officially launched their 10nm Ice Lake mobile CPUs in the market. This 10nm CPUs were assigned to be available years back with the name of Cannon Lake. Intel had faced a lot of difficulties in reaching this phase and in this process fans and enthusiasts got disappointed.
Until a few days back, 10nm was still a question for everyone because there were times where Intel really talked of it but not really made it official. From the first half of 2019, Intel seemed aggressive considering the fact that its competitor is now making impressive CPUs at lower prices.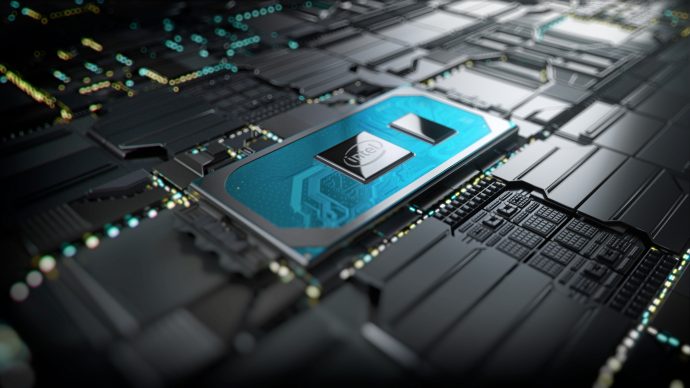 At the Computex, Intel talked a lot about their mobile CPUs and about the future of them. Now, finally these CPUs are live and soon we expect them to be available commercially via laptops and notebooks.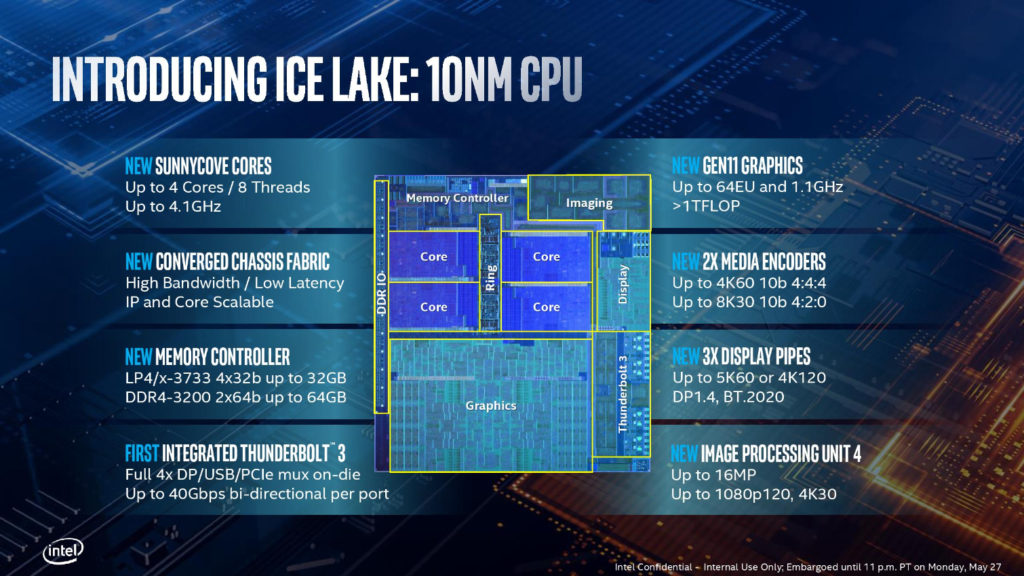 The main highlights of these CPUs are:
lower TDP
up to 18% IPC improvements
revolutionary Intel Gen11 Iris Plus graphics
much more efficient and packed with features
Though being clocked at lower clock speeds these CPUs manage to beat the previous-gen, thanks to the 10nm process and significantly larger L1 and L2 cache.
There are two categories of these CPUs: the U-series for laptops and Y-series for thin and light notebooks. Both of these ranges have CPUs stacking from 2 cores/ 4 threads to 4 cores/ 8 threads.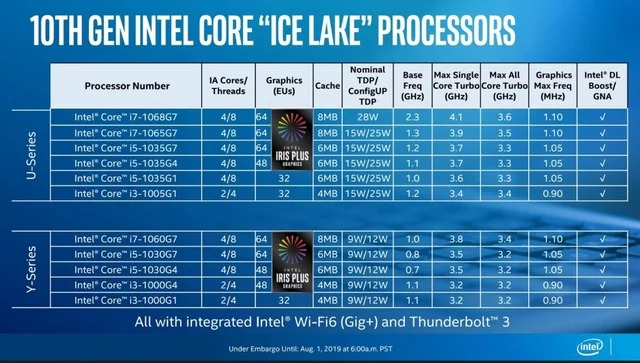 The Y-series 10nm CPUs have a base TDP of just 9W and the U-series have 15W only. The L3 cache memory ranges from 4MB to 8MB along with support for WiFi 6 and Thunderbolt 3 support for all the CPUs.
We see a total of 5 Y-Series CPUs ranging from Core i3-1000G1 all the way to Core i7-1060G7, on the other hand, there are a total of 6 U-series CPUs from dual-core Core i3-1005G1 to quad-core Core i7-1068G7.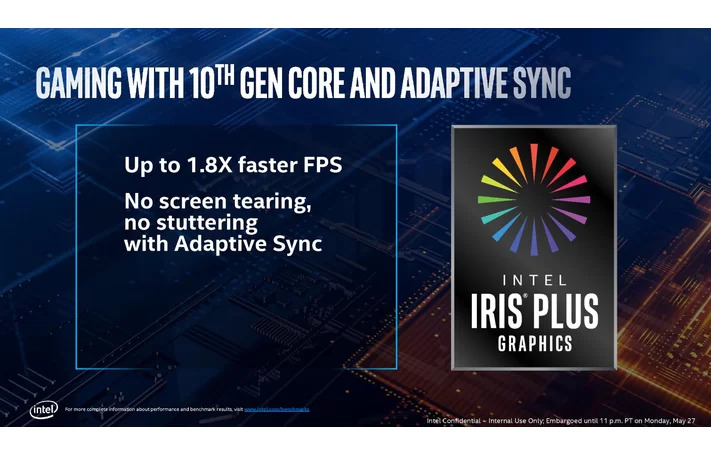 Also, there's the powerful Gen11 iGPU with frequencies ranging from 0.9GHz to 1.10GHz. So these processors also let you game with the inbuilt GPU at low or medium settings, finally a worthy iGPU family from Intel.
The Iris Plus graphics on the G7 and G4 CPUs feature 64 execution units (EUs) and 48 EUs respectively while the G1 now has only 32 EUs which was previously seen with Intel UHD graphics.

"10th Gen Intel Core processors with Intel Iris Plus graphics make a reality gaming in 1080p and higher-level content creation, like 4K video editing, quick application of video filters and high-resolution photo processing on the go."
The use of Sunny Cove microarchitecture helps further to increase the throughput. Due to the architectural improvements, Intel says the Gen 11 graphics delivers up to one teraflop of 32-bit and two teraflops of 16-bit floating point performance without consuming much power.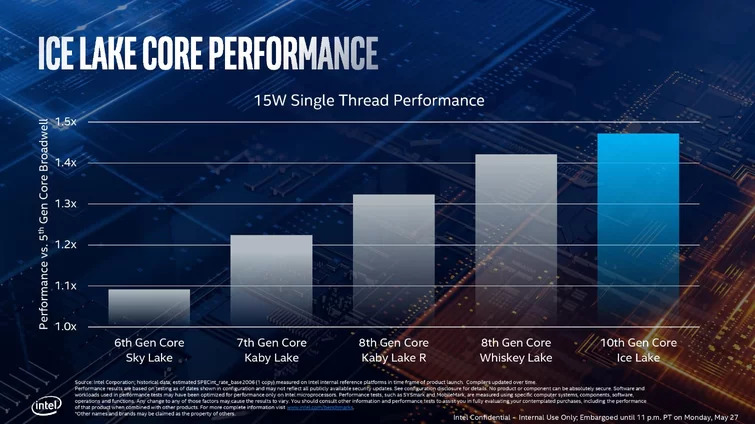 These CPUs have lower base clocks as well as lower boost clocks but the AI and architectural improvements along with the improved 10nm process make these CPUs powerful and productive.
The Core i7-1060G7 has been priced at $426 quite similar to last gen's i7-8565U which was priced at $409. Coming to the i5 variant, the Core i7-1035G1 has the same price of $297 of the last gen's i5-8265U.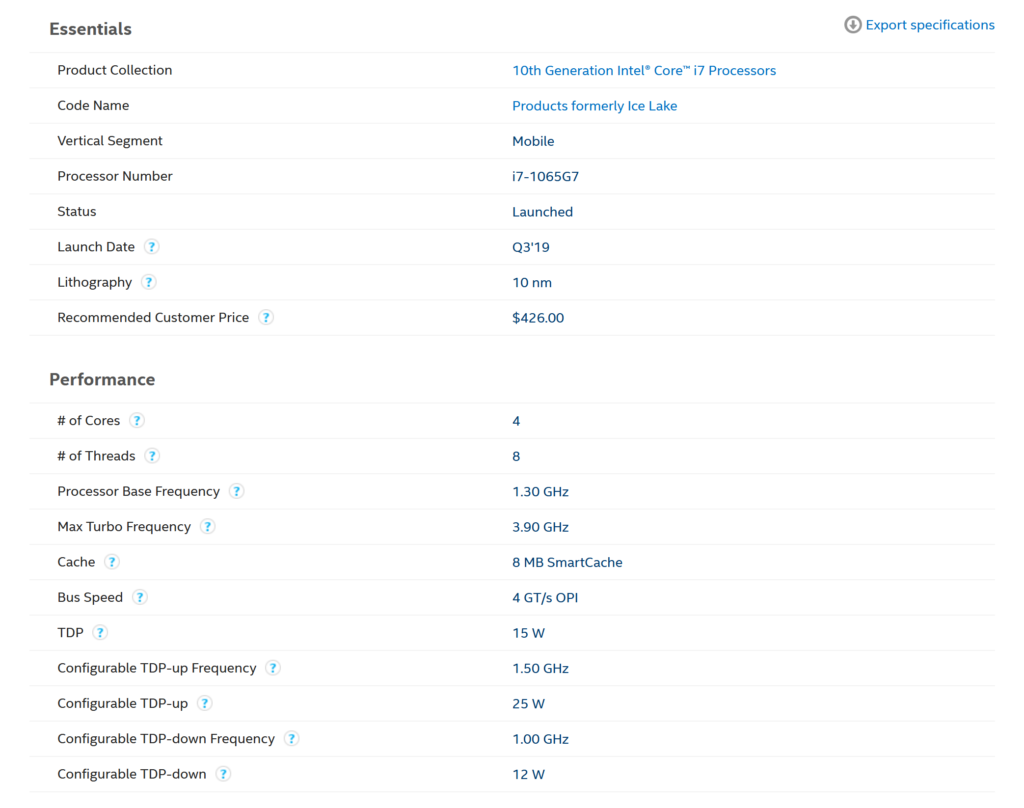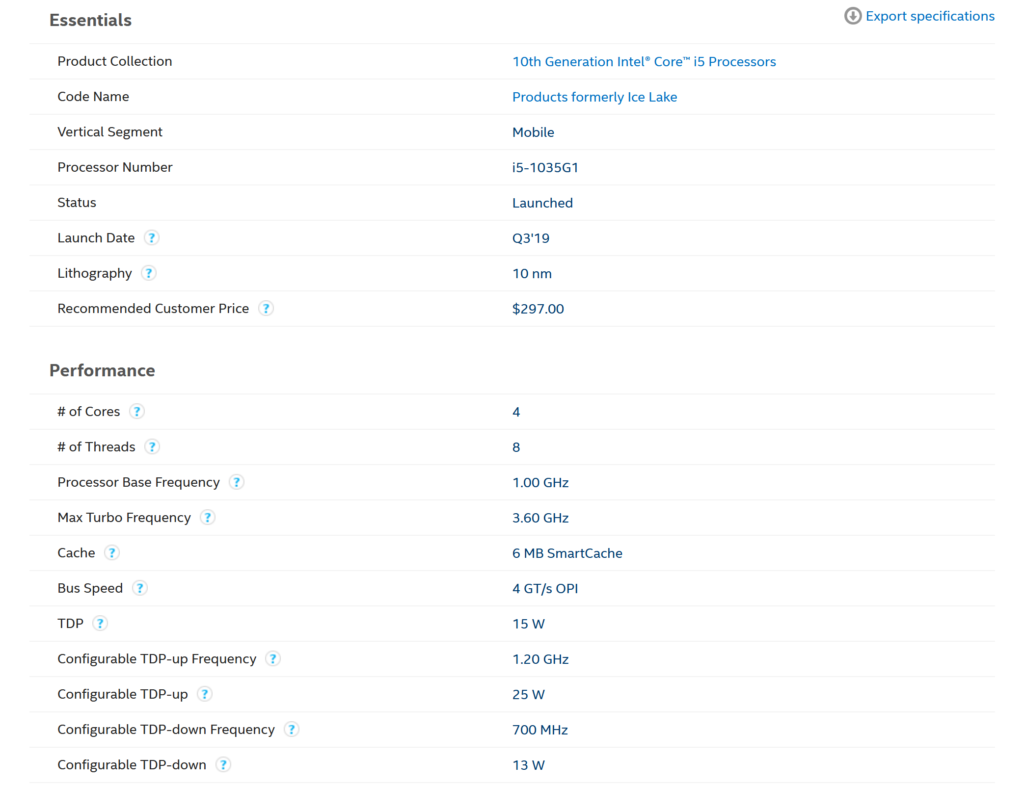 Though Intel's listed price might look cheap as these are from the revolutionary 10nm architecture, so OEMs might hike the charges of the laptops bearing these CPUs.
Also, Comet Lake CPUs with 14nm architecture will be launched soon so it will be interesting to see how the laptops are priced along with performance and specs that they will bear.
Do check out:
😎TechnoSports-stay UPDATED😎