FIFA 20 is bringing the all new Volta Football, a revamp of the street football concept.
FIFA Street makes a return as a game mode for FIFA 20, as Volta Football. 3v3 Rush (no goalkeepers), 4v4, 4v4 Rush, 5v5 and Professional Futsal matches in indoor and outdoor matches in bespoke stadiums from around the world, will be available in the new game. It's all about flair, with customisable players (male and female players will play alongside each other) online squads and more.
FIFA 20 release date
For more than a decade, FIFA games have launched towards the end of September. And for the last 2 years, they have launched on the last Friday of September. So this year won't be different. FIFA have confirmed that the release date of FIFA 20 is set for 27th September.
If you're an EA Access player, however, you will get a week's early play, with the game launching on the subscription service on 19th September.
FIFA 20 cover stars
Eden Hazard, Virgil van Dijk and Zinedine Zidane have been revealed as the cover stars for the FIFA 20 video game. They have replaced Cristiano Ronaldo, who has been FIFA's cover star for the last two years.
Three editions of FIFA 20 will be released, with Hazard – now at Real Madrid following his move from Chelsea after winning the Europa League – on the cover of the "standard" version of the game.
Liverpool's Van Dijk, who led the Reds to Champions League glory last season, will take up the cover on the "champions edition".
Real Madrid legend, both as player and manager, Zinedine Zidane will be on the cover for the "ultimate edition".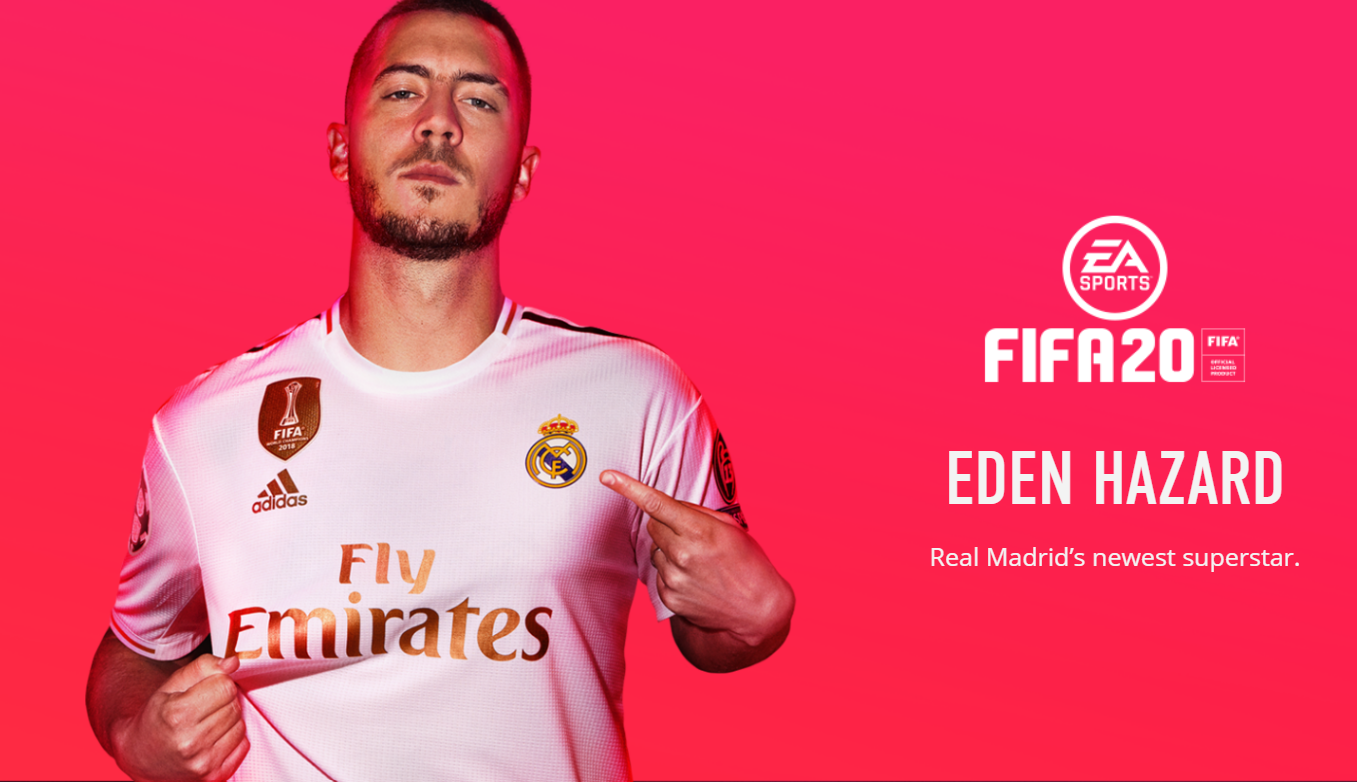 Hazard said: "FIFA is the biggest football game on the planet, and I have been playing it for years against my brothers. I am lucky to have been on the cover before but to be on FIFA 20 globally is amazing and I hope to excite as many gamers as I do when I take the field for Madrid this season!"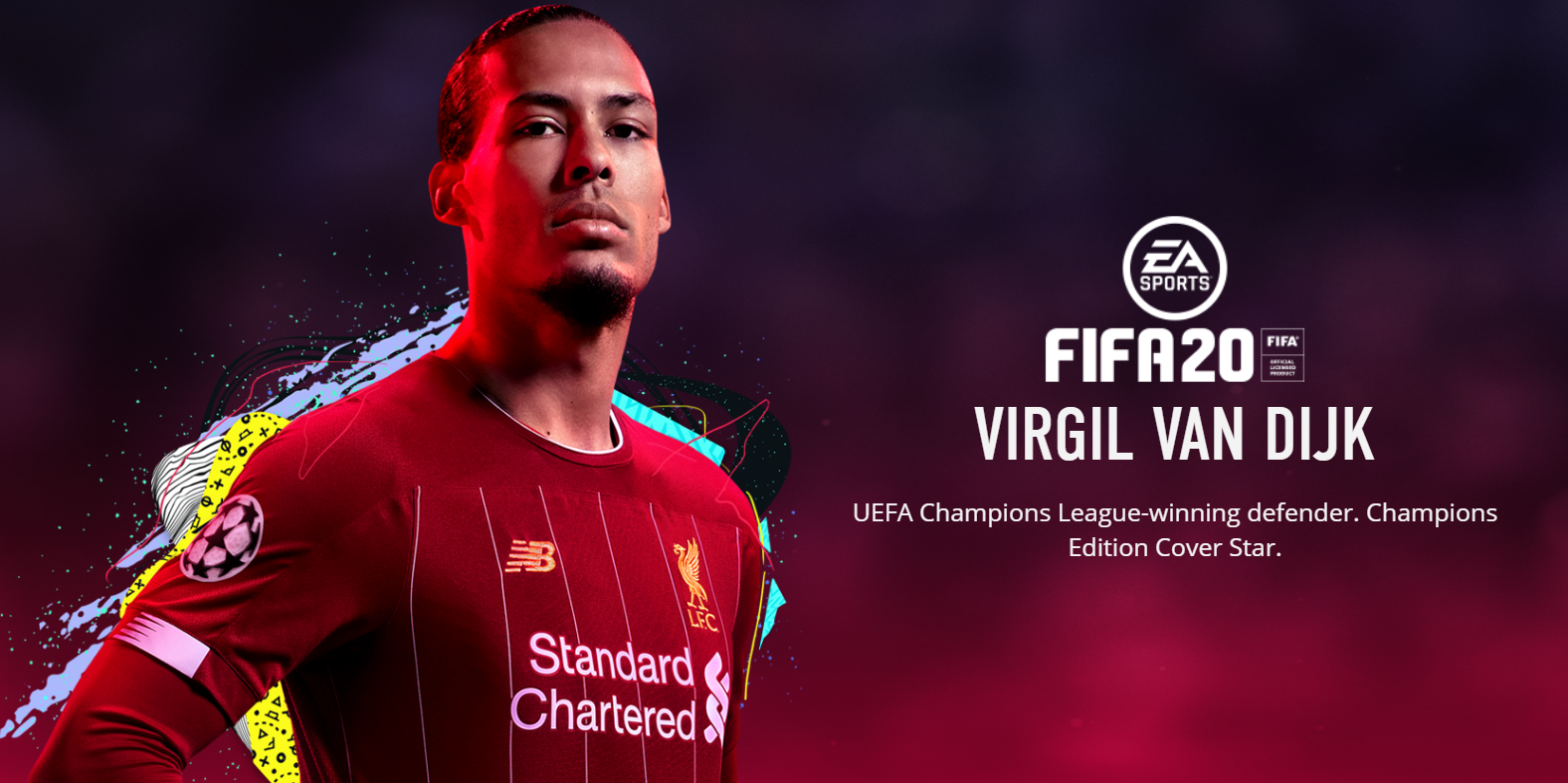 Van Dijk added: "It is a huge honour for me. I've been playing FIFA for as long as I can remember and so it's an extremely proud moment for me to be representing Liverpool on the cover of such an iconic game."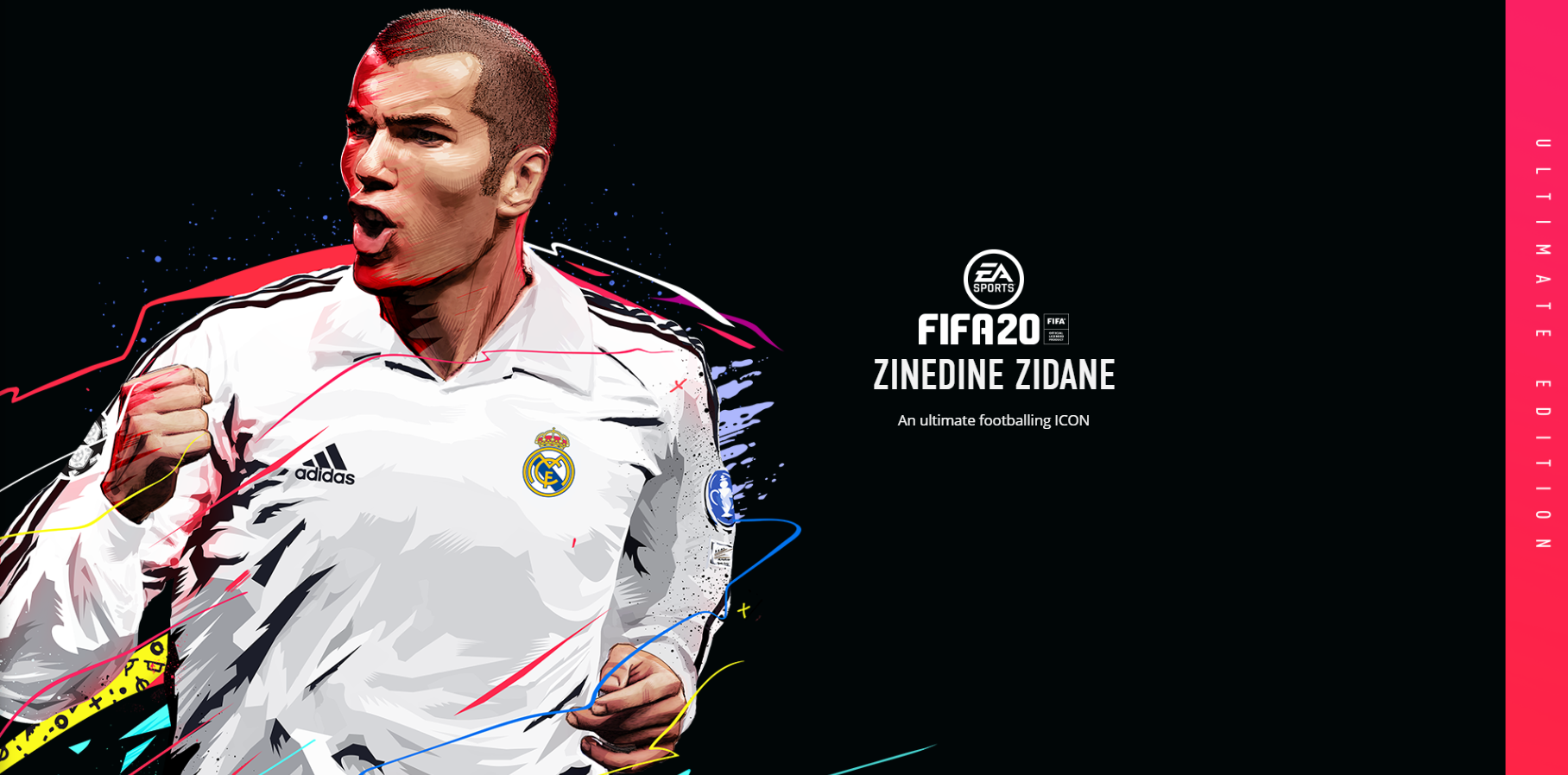 Zidane boasts a football career like no other and stands as one of eight players in history to have won the FIFA World Cup, UEFA Champions League and the Ballon d'Or.
Volta Football
Volta Football takes you back to the streets with the authentic culture, creativity and style of the small-sided game.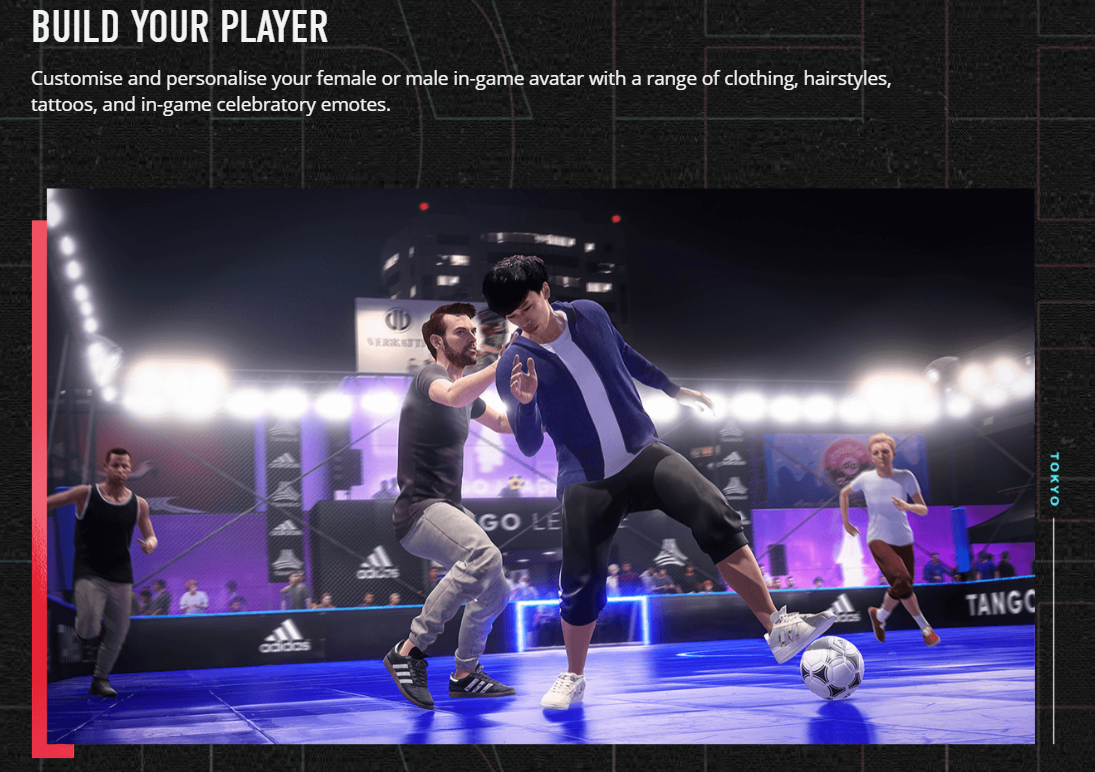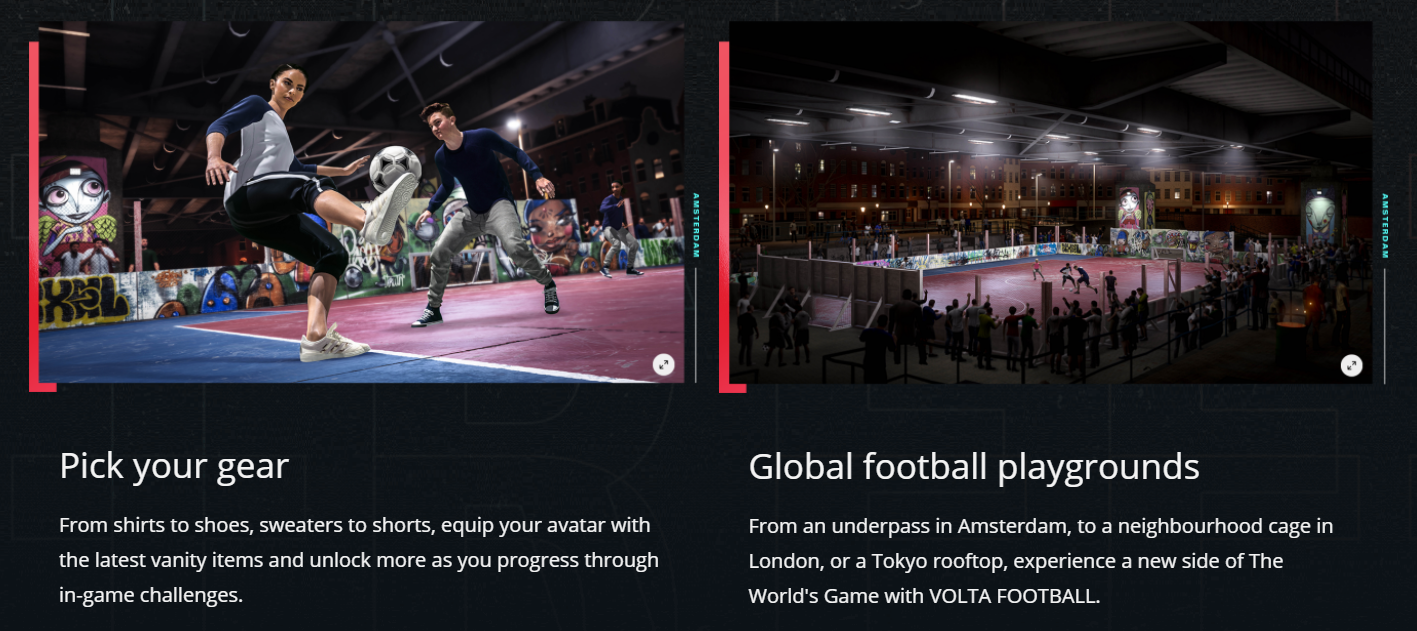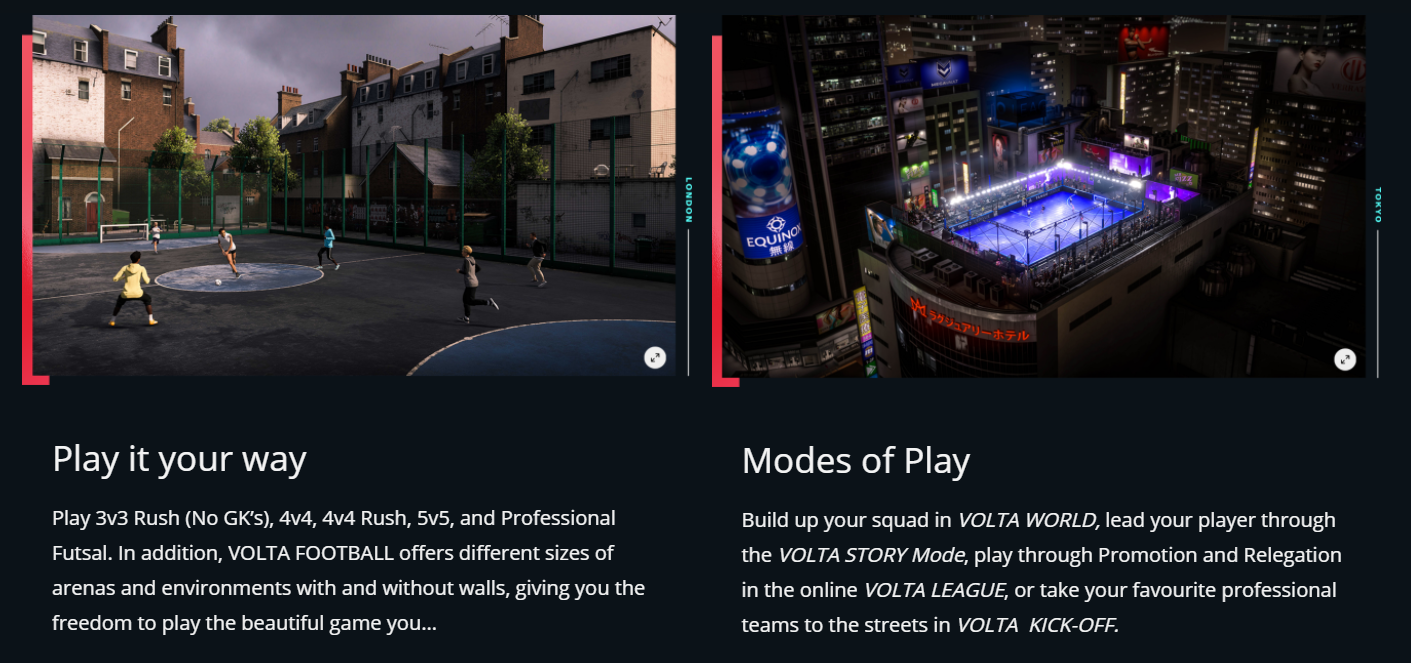 FIFA 20 Gameplay
FIFA 20 will also bring back some player positions due to fan feedback so now Left and Right Forwards, Left and Right Wing Backs and Left and Right Midfielders are returning.
EA Sports have also improved these things in FIFA 20:
Football Intelligence
AI Defending
Composed finishing
Strafe dribbling
New penalty kicks and free kicks
Shooting
Passing
Timed Finishing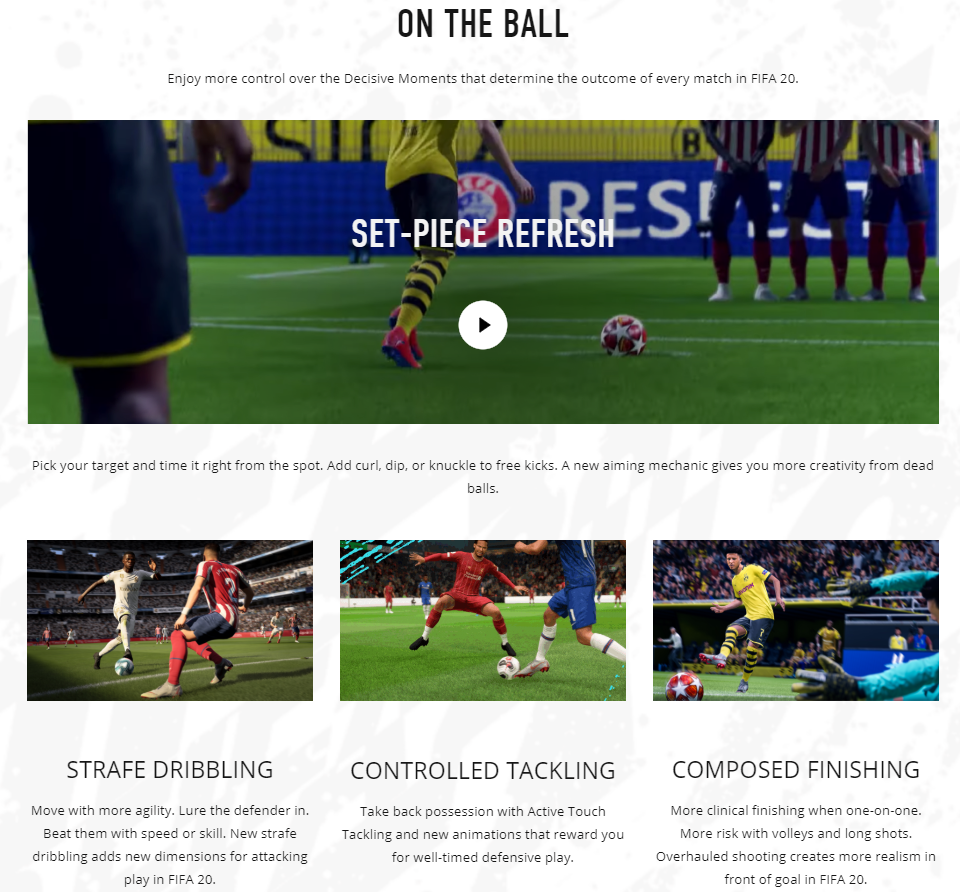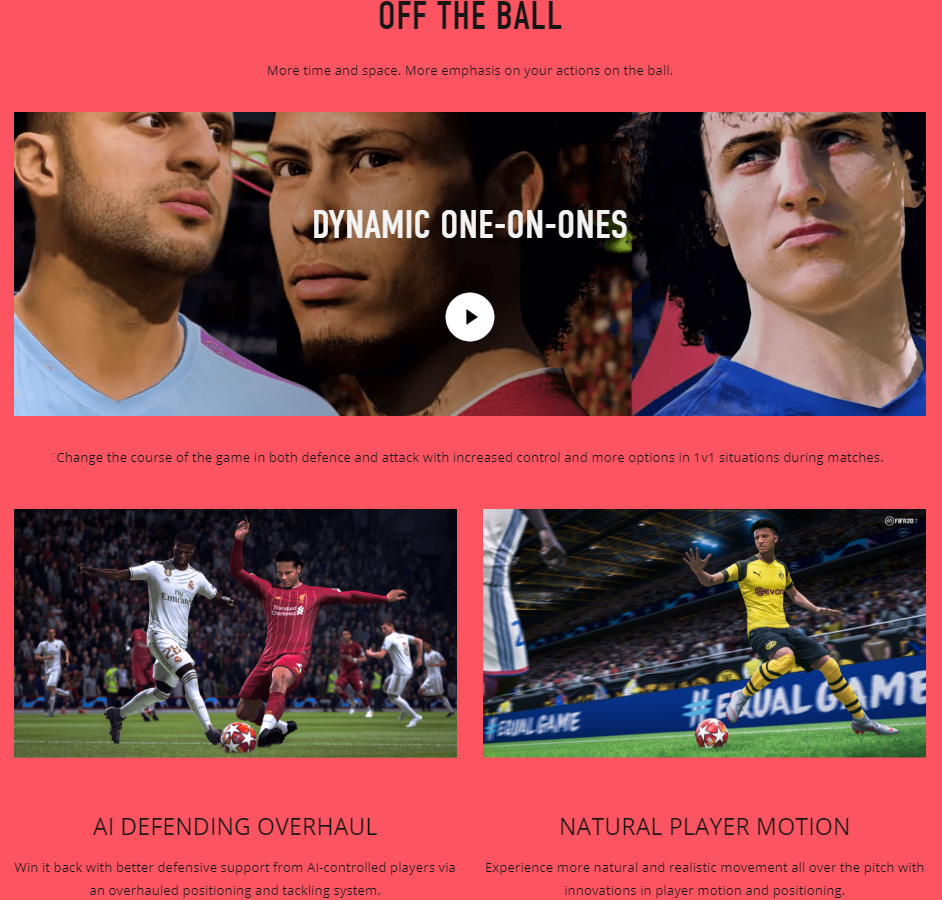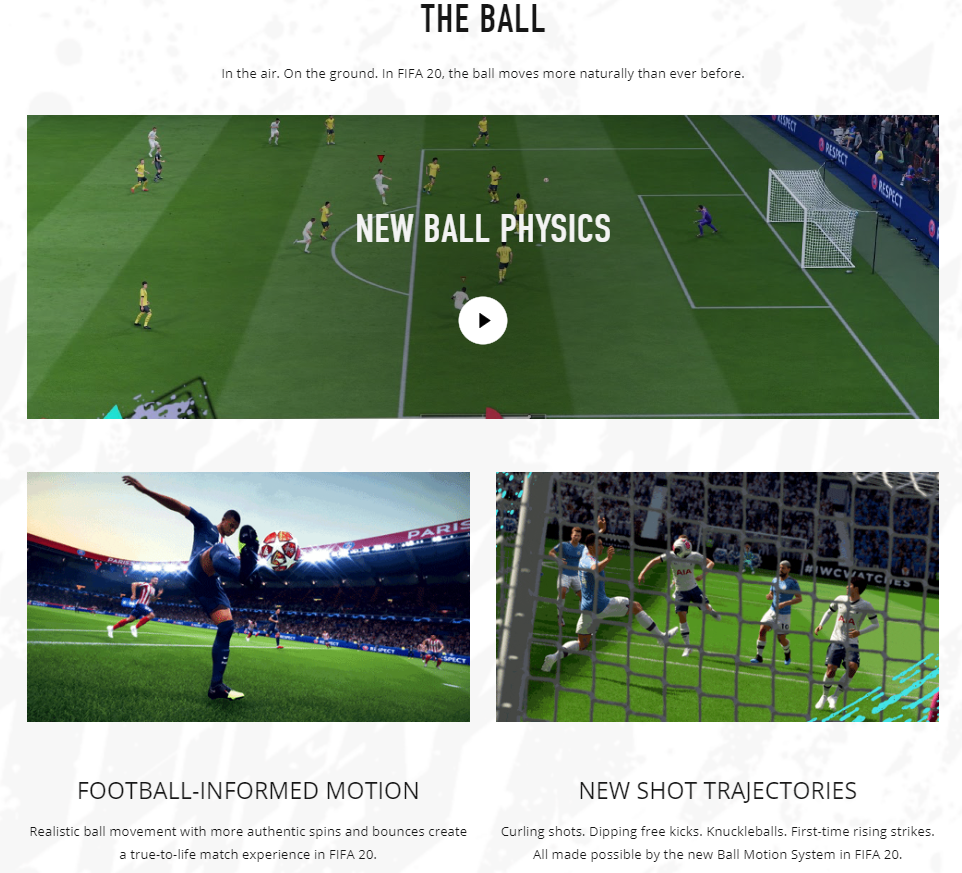 FIFA 20's biggest surprising news
Juventus will not be an officially licensed team in this year's version of the game, with the Serie A champions to be instead called Piemonte Calcio.
Piemonte Calcio will be a new playable team in FIFA 20 with a custom badge and kit throughout Kick-Off, Career Mode, and Volta Football.
The new team will use real-world, authentic players in FIFA 20.
The players' chemistry will also remain unaffected within FIFA 20 by these changes.
To know more about Juventus and Konami agreement, check out:
Also check out some cheap wireless headphones on Amazon:
1. https://amzn.to/2msH7aD
2. https://amzn.to/2muMKVZ
3. https://amzn.to/2zPDPYI
4. https://amzn.to/2JBCxQs
For more information visit our site, TechnoSports. And download our app from the Google Play Store for more real-time updates. To download the app, click here.