India lost to New Zealand by 18 runs in a low scoring thriller. See what Sourav Ganguly, Sachin Tendulkar, VVS Laxman and Kevin Pietersen has to say about the match!
The rain has played spoilsport in many matches in this World Cup in England. The semi-final match between India and New Zealand was no different. India bowled brilliantly to reduce New Zealand to 211/5 in 46.1 overs before the rain arrived in the first semifinal at Old Trafford Stadium, in Manchester. After hours of deliberation and covers coming on and off a number of times, as per the playing conditions, the match went into the reserve day, that is Wednesday (10th July) with New Zealand starting from where they left on 211/5. Ravindra Jadeja produced some brilliant fielding to restrict New Zealand to 239/8.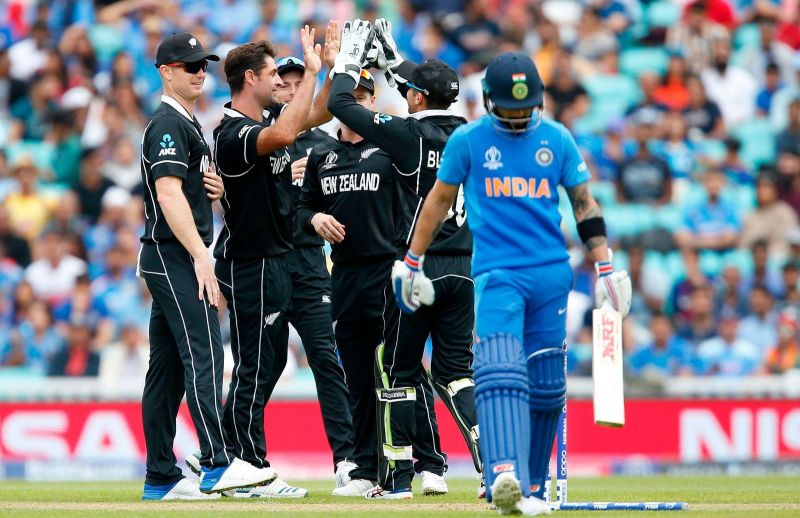 What followed after that was a top notch bowling display from Matt Henry and Trent Boult to sent the famous top order of the Indian batting line up back to the pavilion. Rohit Sharma, KL Rahul and Virat Kohli scored 1 each before going back to the pavilion. Rishabh Pant somewhat took charge of India's proceedings. He played with maturity and patience. But got out because of his trademark poor shot selection. The young left-hander decided to slog sweep Mitchell Santner but ended up handing an easy catch to Colin de Grandhomme at deep mid-wicket.
The tactical blunder
Hardik Pandya and Dinesh Karthik were sent ahead of Dhoni after India were reduced to five for three and then 24 for four.

VVS Laxman said: "Dhoni should have come ahead of Pandya. It was a tactical blunder. Dhoni should have walked ahead of Dinesh Karthik. The stage was set for Dhoni. In 2011 final also, he promoted himself up to bat at number four ahead of Yuvraj Singh and won the World Cup.
The one criticism (for selectors) is that they fiddled around the middle order. You can't always depend on Rohit and Virat."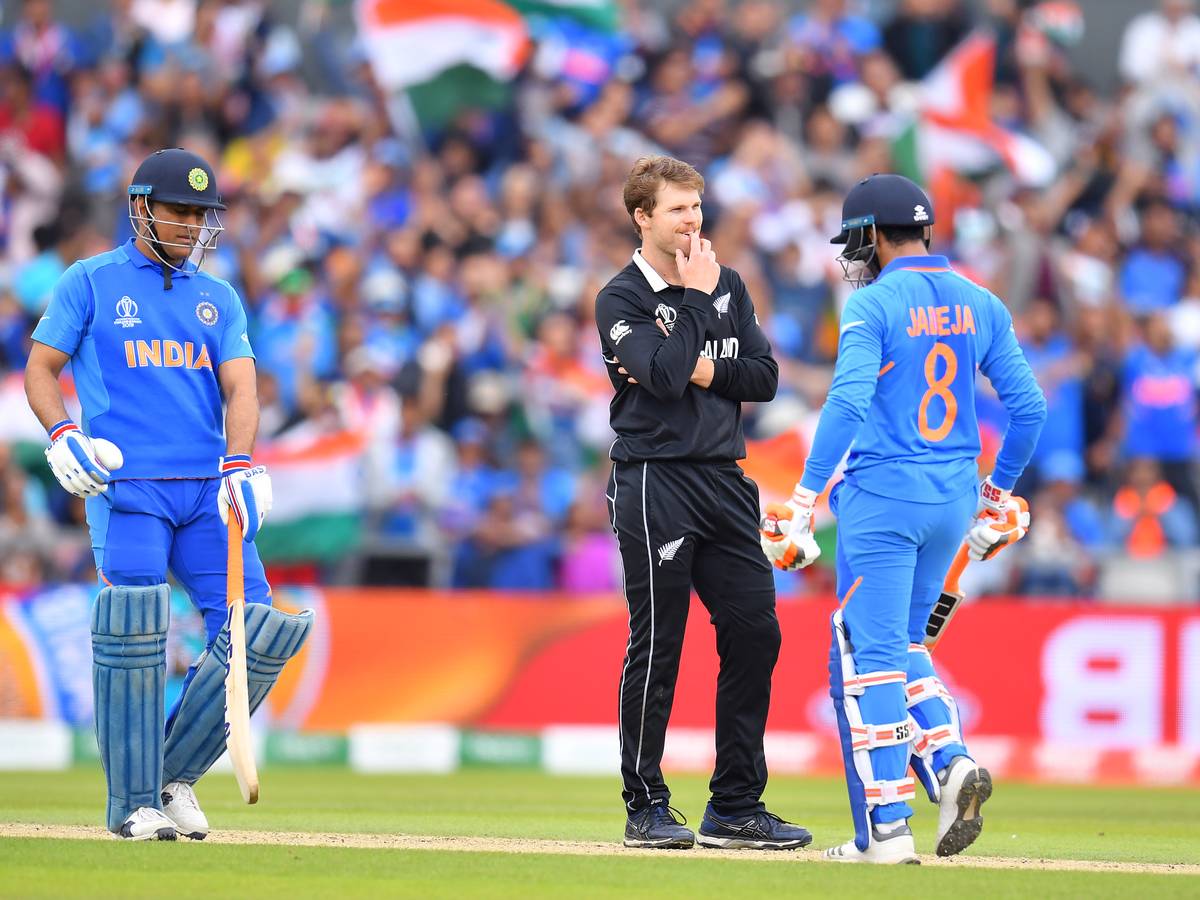 Former India captain Sourav Ganguly said that it's not just about Dhoni's batting but also his calming influence on the young batsmen at the other end. He told Star Sports: "India needed experience at that stage. If Dhoni was there when Pant was batting, he would not have allowed Pant to play that shot against the breeze. In England, it's a big factor. He would have told him to go after pacer when mid-off and mid-on are up because he is good at that.
Dhoni should have batted up. You need that composure and not just his batting. He would not have allowed wickets to fall in cluster. Dhoni was there when Jadeja batted. Communication is strength. You can't have Dhoni at number seven.
As a finisher, he still has tremendous respect. He can still clear the field and that's why he left it for last. It's not that he can't hit sixes but he thinks that's the way to win ODI matches."
The iconic Sachin Tendulkar, too, felt it was a mistake to not send Dhoni up the order. He said: "The question here can be, in a crunch moment like this, would you not think of promoting Dhoni with experience on his back? Towards the end, he kept talking to (Ravindra) Jadeja and he was controlling things. Maybe instead of Hardik, Dhoni should have come up. Batting Dinesh Karthik at number 5 was slightly out of the box I felt."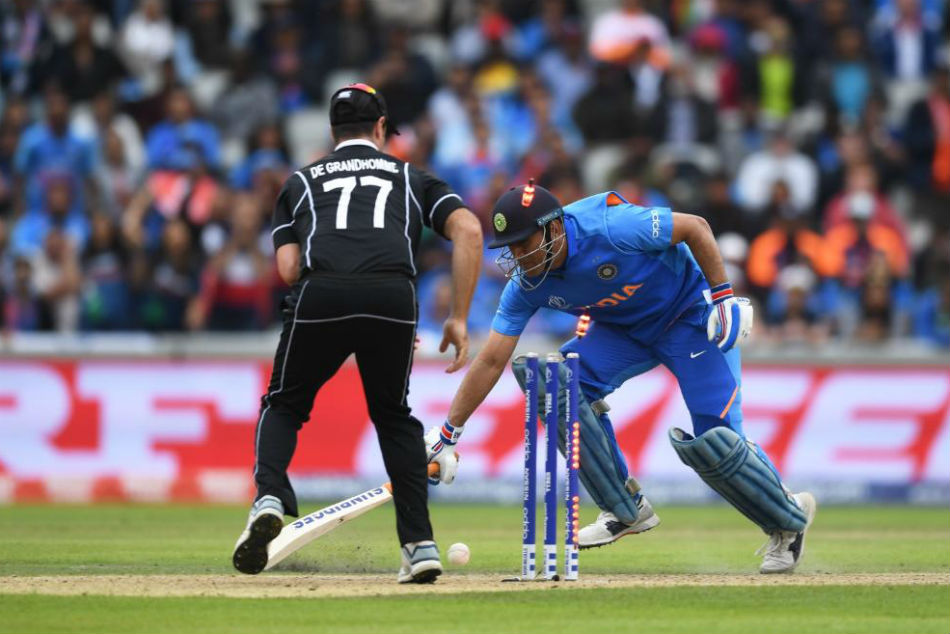 Ganguly further said the biggest mistake the Indian selectors made in the last one and a half year was not finding a solid middle order. He said: "What India need to do is to push Rishabh Pant to number five. Kohli can bat at number four if KL Rahul is a solution at number three when Shikhar Dhawan comes back. India will have to identify the middle order batsmen and persist with them.
That's the only mistake selectors made. You can't depend on Jadeja (to win matches by leaving it for lower order)."
The controversy
MS Dhoni's dismissal was the turning point of the match. Dhoni got run out when he was about to change the gear with India needing 25 runs off the 10 deliveries at Old Trafford. Livid fans, however, blamed an umpiring error for his dismissal and questioned New Zealand's field placement. MS Dhoni was at the crease with ample expectations from Indian fans. Dhoni had done such jobs many times before and he had plans to execute this one too. The 49th over was on with Lockie Ferguson bowling.
India fans shared videos and pictures of television screens just before that very ball on which Dhoni was dismissed. It showed that there were six New Zealand fielders outside the inner circle while only five fielders are allowed.
The run out would have been given even if umpires had called the no-ball but people claimed Dhoni's approach would have been different if he had known that it was a no-ball. The enraged fans came down heavily on umpires and New Zealand team using unethical ways to win games.
After the dismissal, India's World Cup dreams ended as they were bowled out for 221 in 49.3 overs.
Do check out:
Also check out some cheap wireless headphones on Amazon:
1. https://amzn.to/2msH7aD
2. https://amzn.to/2muMKVZ
3. https://amzn.to/2zPDPYI
4. https://amzn.to/2JBCxQs
For more information visit our site, TechnoSports. And download our app from the Google Play Store for more real-time updates. To download the app, click here.