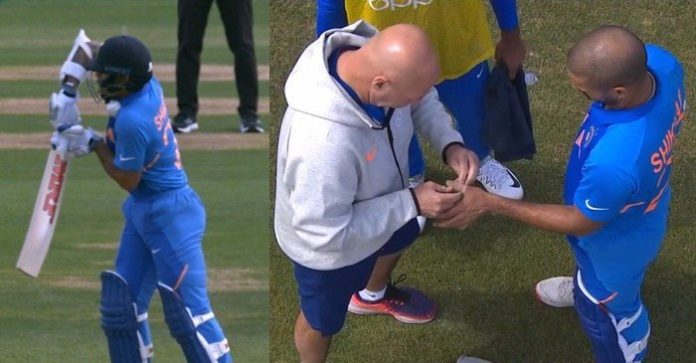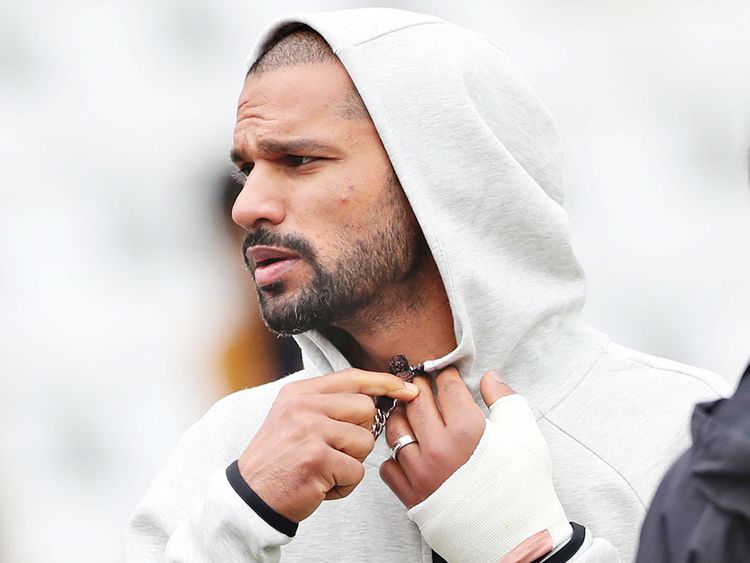 India opener Shikhar Dhawan has been ruled out of the 2019 edition of the World Cup. As he is not in a position to recover in time.
Indian batsman Shikhar Dhawan was Wednesday ruled out of the ongoing World Cup and replaced by young wicketkeeper-batsman Rishabh Pant after failing to make enough recovery in a fresh assessment of his thumb fracture.
Dhawan, 33, picked up the injury on his left thumb during the June 9 clash against Australia in London. He was initially ruled out of three games — against
Pakistan (June 16),
Afghanistan (June 22) and
the West Indies (June 27).
"Shikhar Dhawan has fractured the base of the metacarpal (bone) of his left hand. His hand will remain in cast till mid July which rules him out of the ICC 2019 World Cup," team's administrative manager Sunil Subramanium told mediapersons.
He was sent back home on wednesday
Shikhar Dhawan was always running against time to be fit for the match against England, scheduled for June 30 in Birmingham.
"Dhawan was never going to be fit in time. However, the team management was reluctant to name a replacement. It was never on same page with selectors who wanted to announce an official replacement right after his (Dhawan's) diagnosis," said a source privy to the developments.
Pant was brought in as cover for Dhawan. After the team management decided to wait on the senior opener's recovery. But assessment of the injury this week did not throw up encouraging results.
The International Cricket Council (ICC) has confirmed that the Event Technical Committee of the Men's Cricket World Cup 2019 has approved Rishabh Pant as a replacement player for Shikhar Dhawan in India's squad for the remainder of the tournament, a statement from the global body said.
What perhaps prompted the team management to finally make an annoucement. on Dhawan's injury was the fact that even Bhuvneshwar Kumar is injured.
India would have had only 13 players to select from in the Afghanistan game on June 22. if Pant was not brought in as a replacement. Bhuvneshwar is out of three matches with a hamstring niggle.
Do check out:https://technosports.co.in/2019/06/20/williamsons-ton-virtually-knocked-south-africa-out-of-world-cup-2019-england-wales/
For more information visit our site, TechnoSports. And download our app from the Google Play Store for more real-time updates. To download the app, click here.