Luis Enrique has stepped down from his post as the head coach of the Spanish national team. Former assistant coach Robert Moreno has been appointed permanently as his replacement.
Luis Enrique has stepped down from his post as the Spanish national team head coach due to personal reasons.
Former assistant coach Robert Moreno oversaw Spain's last three matches after Luis Enrique was granted leave following a family emergency in March. But Moreno and the Royal Spanish Football Federation (RFEF) were keen to see the former Barcelona boss return for the next international break in September.
Spanish FA president Luis Rubiales and sporting director Jose Francisco Molina attended a press conference on Wednesday evening and confirmed that Luis Enrique will make way and Robert Moreno will take on the job on a full-time basis in the latest coaching change for La Roja.
Luis Rubiales said: "It was a decision Luis Enrique took himself, which we are grateful for. We will have a perfect memory of him. It's a personal matter which doesn't depend on us. We think it's the best thing to do.
We are convinced that the best response is the most prepared team, and that team is represented by Robert [Moreno] and his group, who arrived with Luis Enrique."
Moreno was the choice of the players to continue as coach. He has impressed during his last three games in charge and all the matches ended in victories. He told reporters at a press conference on Wednesday that it was "a bittersweet day" but he was "encouraged" by support from Enrique. Moreno was Enrique's assistant at Roma, Celta Vigo and Barcelona before joining up with Spain. He said that Enrique "instilled in me the knowledge of the players".
Robert Moreno further said: "Since I was 14 years old, I have thought about reaching the highest level, but I didn't expect it this way. I've spent nine years with Luis training the best in the world and watching his decisions. We're going to do a great job."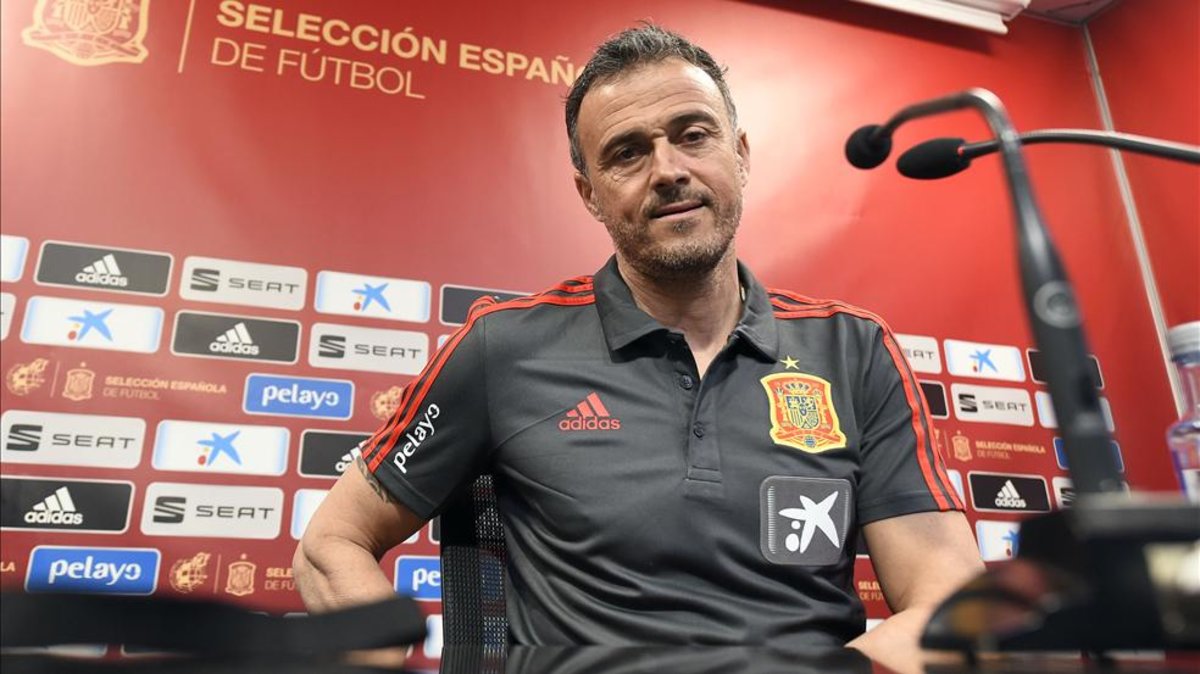 Spain sacked Julen Lopetegui on the eve of last year's World Cup after he agreed on a deal with Real Madrid to become their head coach. Fernando Hierro took over Spain during the World Cup. But it was an underwhelming tournament in Russia for the La Rojas. After the World Cup, Luis Enrique came in for Fernando Hierro and signed a two-year contract in July 2018. Now, Robert Moreno is the fourth manager to be appointed by Spain in the past 12 months.
Spain finished second behind England in their Nations League group. But they have won their opening four Euro 2020 qualifiers. In total, Luis Enrique presided over seven games, winning five and losing two.
Do check out:
Also check out some cheap wireless headphones on Amazon:
1. https://amzn.to/2msH7aD
2. https://amzn.to/2muMKVZ
3. https://amzn.to/2zPDPYI
4. https://amzn.to/2JBCxQs
For more information visit our site, TechnoSports. And download our app from the Google Play Store for more real-time updates. To download the app, click here.