Pogba has been strongly linked with a move to Real Madrid and now he reckons that it is the right time to move on after three years at Manchester United.
Paul Pogba returned to United in an £89 million deal in the summer of 2016 but he has never been able to fully win over his doubters during his second spell with the Premier League giants. He endured a complicated relationship with former boss Jose Mourinho. And now the World Cup winner has opened up on why now is the perfect time to leave the club, as he spoke to media during a promotional event in Tokyo.
Pogba told reporters in Tokyo that it's "time for a new challenge". He said: "There has been a lot of talking, a lot of thinking as well. I've been here for three years in Manchester, it has been going great.
There have been some good moments and some bad moments, like everywhere else. But after this season, after everything that happened with my season, it was my best season as well, I think for me it can be a good time to have a new challenge somewhere else.
I'm thinking of this – to have a new challenge somewhere else."
Pogba has scored 24 goals in 92 appearances for Manchester United and was the only player outside of Manchester City and Liverpool to be named in the PFA Premier League team of the year in 2018-19.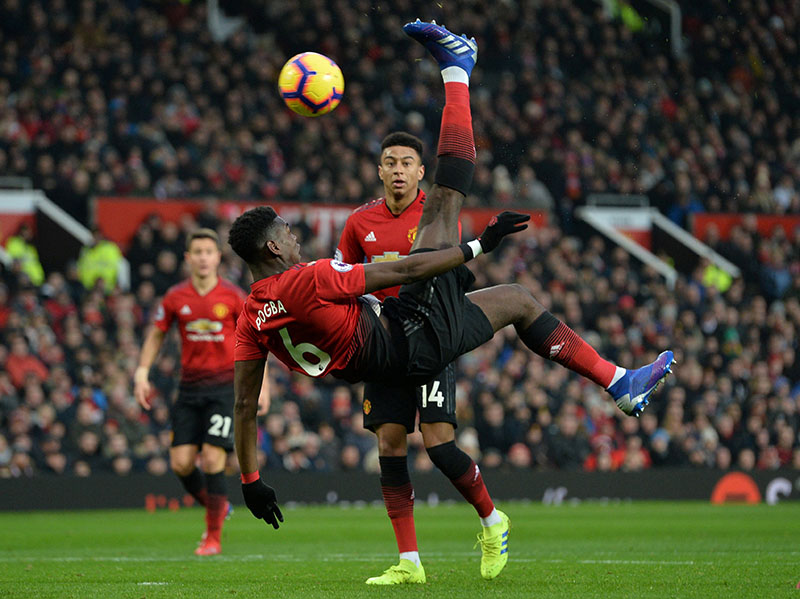 Pogba's former club Juventus has been linked with him. He has a habit of going back to former clubs with a sense of unfinished business. So Juventus is an option. The Turin giants have always made clear their intention of winning the Champions League, and surely adding Pogba to their star-studded squad would further improve their chances of lifting the trophy.
But, Real Madrid are the clear front runners to get Pogba's signature. Real Madrid have made a very public play for the Frenchman in recent months, with Zinedine Zidane admitting that he likes the midfielder and several reports from their mouthpieces in the press reveals that his signature is a priority.
Reports emerged from Spain on Sunday that Pogba is willing to go and strike a deal to move to the Bernabeu this summer as he eyes joining forces with compatriot Zinedine Zidane. Zidane has already bolstered his squad for the next season by signing Eden Hazard, Luka Jovic, Ferland Mendy, Eder Militao and Rodrygo Goes after an underwhelming 2018-19 campaign.
Do check out:
Also check out some cheap wireless headphones on Amazon:
1. https://amzn.to/2msH7aD
2. https://amzn.to/2muMKVZ
3. https://amzn.to/2zPDPYI
4. https://amzn.to/2JBCxQs
For more information visit our site, TechnoSports. And download our app from the Google Play Store for more real-time updates. To download the app, click here.