AMD expands its portfolio by introducing the AMD Ryzen 3 3200G & Ryzen 5 3400G APUs based on 12nm Zen+ architecture
Apart from launching the 7nm mainstream desktop processors at E3 2019, AMD even silently launched the new APUs based on 12nm Zen+ architecture. If you just missed the specs and features of these new APUs, here's our complete info.
Basically the 2nd gen Ryzen processors were based upon 12nm proces and as we know the APUs or the so called "Ryzen with Vega graphics" CPUs were announced originally during the early 2018 based on 14nm Zen architecture.
So naturally, the next generation will carry the legacy and will also be based on the 12nm process. These new APUs just have the same specs sheet as we thought from the leaked specs.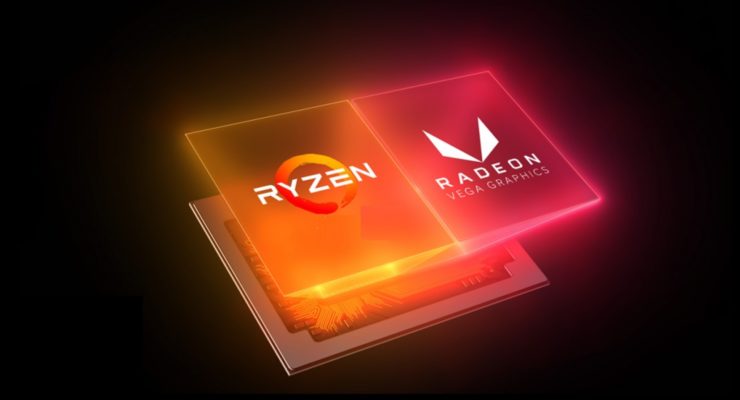 AMD Ryzen™ 3 3200G with Radeon™ Vega 8 Graphics

The successor to the best entry-level CPU of 2018 gets a subtle update with slight increase in the clock speeds and in the graphical frequency.
Number of CPU Cores: 4
Number of Threads: 4
Max Boost Clock: 4GHz
Base Clock: 3.6GHz
Thermal Solution: Wraith Stealth
Default TDP / TDP: 65W
Total L3 Cache: 4MB
PCI Express® VersionPCIe 3.0 x8
Radeon™ Vega 8 Graphics
Graphics Core Count: 8
Graphics Frequency: 1250 MHz
These APUs drive enough power for smooth 720p and 1080p gaming for almost every single gaming title whether its e-sports or modern triple-A games.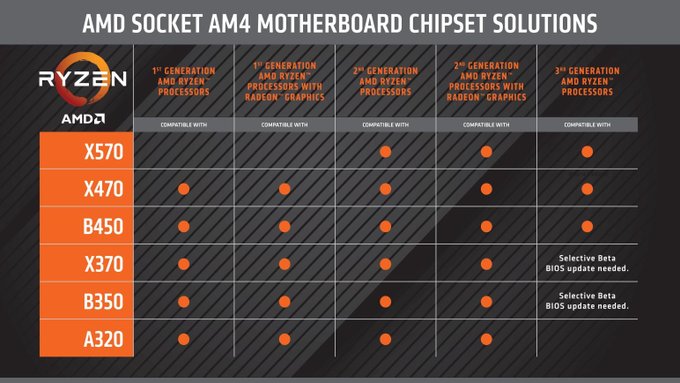 Though it lacks multi-threading with increased clock speed and efficiency it helps to get best out of it be it for gaming, productivity or entry-level work.
Coupling this APU with high-speed RAMs might help you a lot in gaining sustainable performance on your daily tasks. It also features some of AMD's proprietary features like AMD SenseMI technology, Precision Boost 2 and supports overclocking out-of-the-box on a suitable motherboard.
AMD Ryzen™ 5 3400G with Radeon™ RX Vega 11 Graphics
The Ryzen 5 2400G successor is another capable processor for those who will be needing great gaming performance using the iGPU. The strong performance provided by this CPU and the multi-threading helps to tackle intense workloads.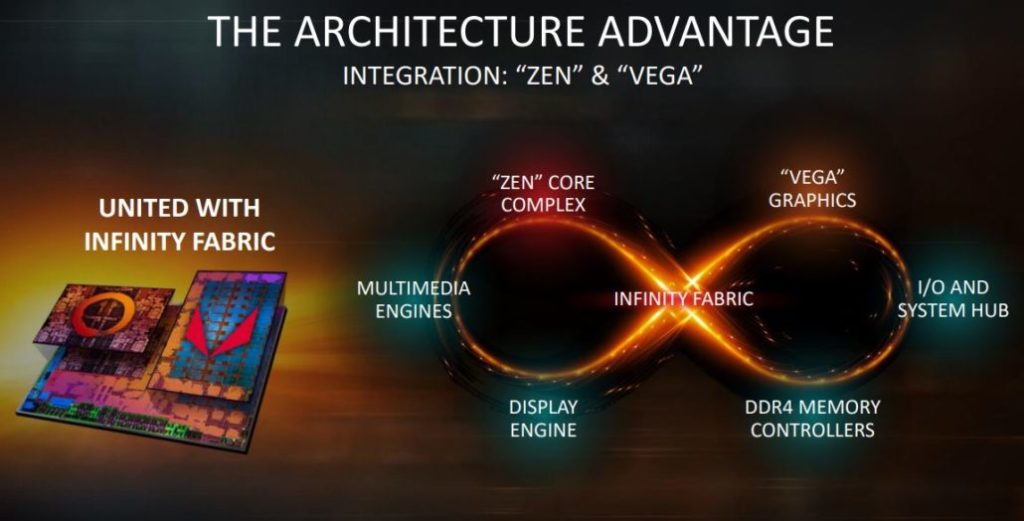 Number of CPU Cores: 4
Number of Threads: 8
Max Boost Clock: 4.2GHz
Base Clock: 3.7GHz
Thermal Solution: Wraith Spire
Default TDP / TDP: 65W
Total L3 Cache: 4MB
PCI Express® VersionPCIe 3.0 x8
Radeon™ Vega 11 Graphics
Graphics Core Count: 11
Graphics Frequency: 1400 MHz
Not much has changed since the previous generation, but the new APU has a slight higher clock speeds and higher graphical frequency that helps to give superior performance for gaming as well as productivity.
As told earlier, this CPU will come with all of AMD's extra features and will support overclocking. Pair this APU with dual-channel DDR4 RAMs to get maximum performance.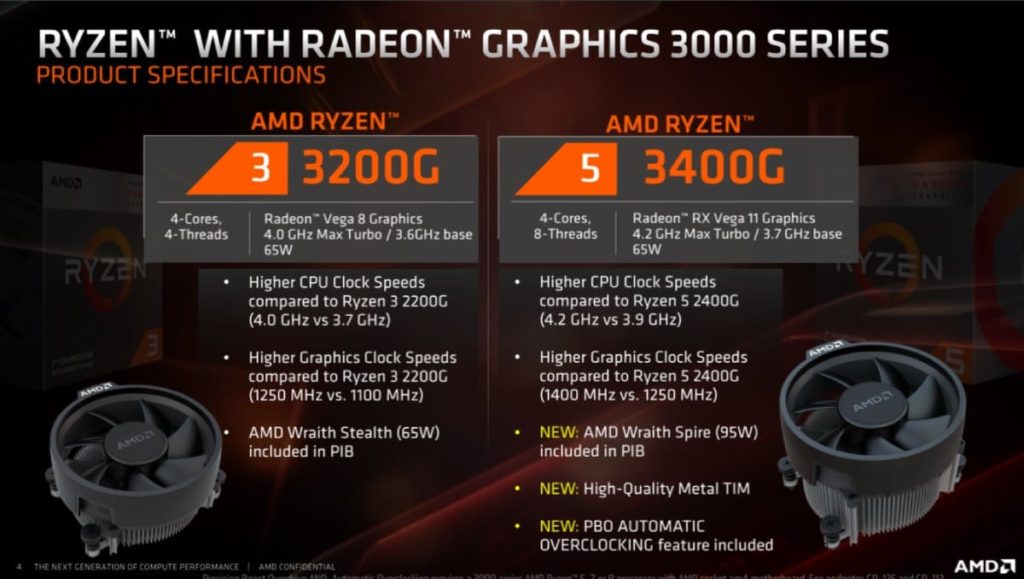 Another notable feature in Ryzen 5 3400G is the improved cooling solution provided by AMD. I have seen these APUs gaining a lot of temperature during heavy gaming and if proper cooling is not provided it throttles and makes the gaming experience shabby.
AMD has done a great job by including an improved Wraith Spire cooler which is designed for 95 Watt consuming CPUs. So, getting an improved cooler out-of-the-box will save a lot of bucks for you.
The inclusion of PRO AUTOMATIC OVERCLOCKING helps you enhance your APU performance further.
These Ryzen with Vega graphics CPUs will be compatible with any AM4 motherboard like A320, B350, B450, X370, X470 or X570 chipsets. Both of these APUs will be available with their brothers form 7th July onwards.
Do check out:
😎TechnoSports-stay UPDATED😎