At the Computex 2019, we are seeing companies taking the stage to introduce new products and technologies for us in the coming days for our benefit. From OEMs to Silicon giants everyone has participated to show off their next-gen products.
Graphical industry giant NVIDIA also made it clear that with its new announcement the Nvidia Studio that laptops that are powered by NVIDIA's RTX graphics and meet the minimum requirements, will be able to run the NVIDIA Studio.
The minimum requirements here are: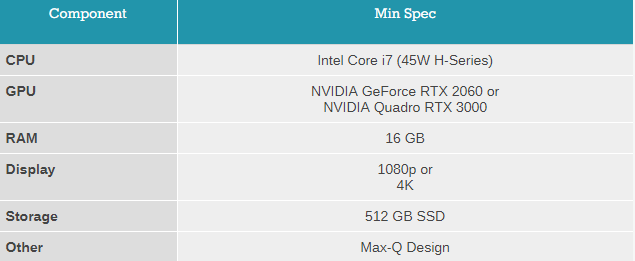 Now those laptops that have these specs will be able to opt-in to the Studio RTX program. Looking at the specs we can observe that any high end RTX enabled laptop including Gaming laptops can run the NVIDIA Studio.
This will increase the demand for the gaming laptops as because apart from gaming these high-end laptops powered by the NVIDIA RTX graphics will help in content creation and can be used by professionals as well.
The new Max-Q designed RTX laptops will help professional to get the most out of their laptop GPU using the NVIDIA studio and the optimizations provided by the company.
Having the Studio Shack SDKs and dedicated drivers, it will help to increase graphics rendering and video editing performance. NVIDIA even claims that they will be able to perform up to seven times faster than a 15-inch MacBook Pro under an equivalent workload. 
"NVIDIA Studio pairs RTX GPUs, which enable real-time ray tracing, AI processing and high-resolution video editing, with studio-grade software to surpass the growing demands of today's creators," said Jason Paul, general manager of GeForce software and technology at NVIDIA. "The new RTX Studio laptops are the perfect tool for creatives who need desktop-class performance while on the go.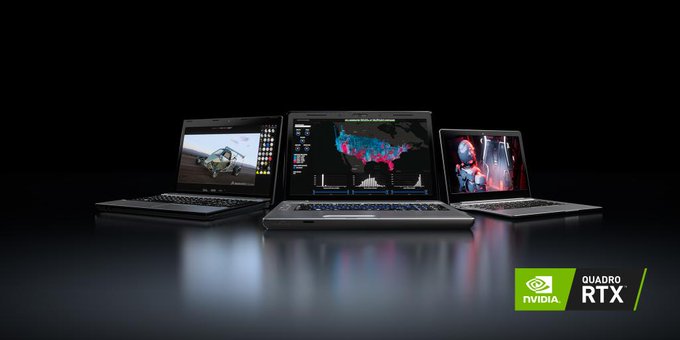 So, basically, the content creators can take benefit of these laptops for whatever task it might be like video editing, game development, 3D rendering and all kinds of heavy workloads will be accelerated using the Ray Tracing GPU cores.
This is a positive move by NVIDIA to attract consumers not only for gaming but also using their architecture for heavy workloads as well.
NVIDIA even plans to launch this initiative with 7 vendors and with 17 different Laptops which includes from various companies like Acer, ASUS, Dell, Gigabyte, HP, MSI and Razer. NVIDIA has also announced a benchmark price of $1,599 which can always vary with respect to the specs offered.
Do check out:
😎TechnoSports-stay UPDATED😎