Borussia Dortmund have already confirmed the signings of Julian Brandt, Nico Schulz and Thorgan Hazard this week as they look to strengthen their squad ahead of next season.
Lucien Favre praised Borussia Dortmund's season despite being disappointed to miss out on the Bundesliga title by just two points. Borussia Dortmund recorded a 2-0 win at Borussia Monchengladbach on the final day of the season, but Bayern Munich thrashed Eintracht Frankfurt 5-1 to secure the title by two points.
Favre told in a news conference: "It is a disappointment. Sure, we did not give up hope. At one stage it was 1-1 between Bayern and Eintracht Frankfurt, then Bayern immediately scored to make it 2-1. We still believed in it, but most of all we focused on our game, on our task. We did not look much at the other teams' results.
In the end it is clear that we are a little disappointed by the result of the championship, but we won our game. There was little missing to the title, but we are still very happy with our season.
Nobody would have thought that we would get 76 points. It was tight this season. We haven't missed much, but overall you can say that we conceded unnecessary goals. But we must not forget that we had good luck in the first half of the season. We turned around some games at the very end. That's why I always said that we still have much to do.
Let's see what happens until the next season starts, but of course we always want to have another good season like this, 76 points is not easy to reach, that is clear."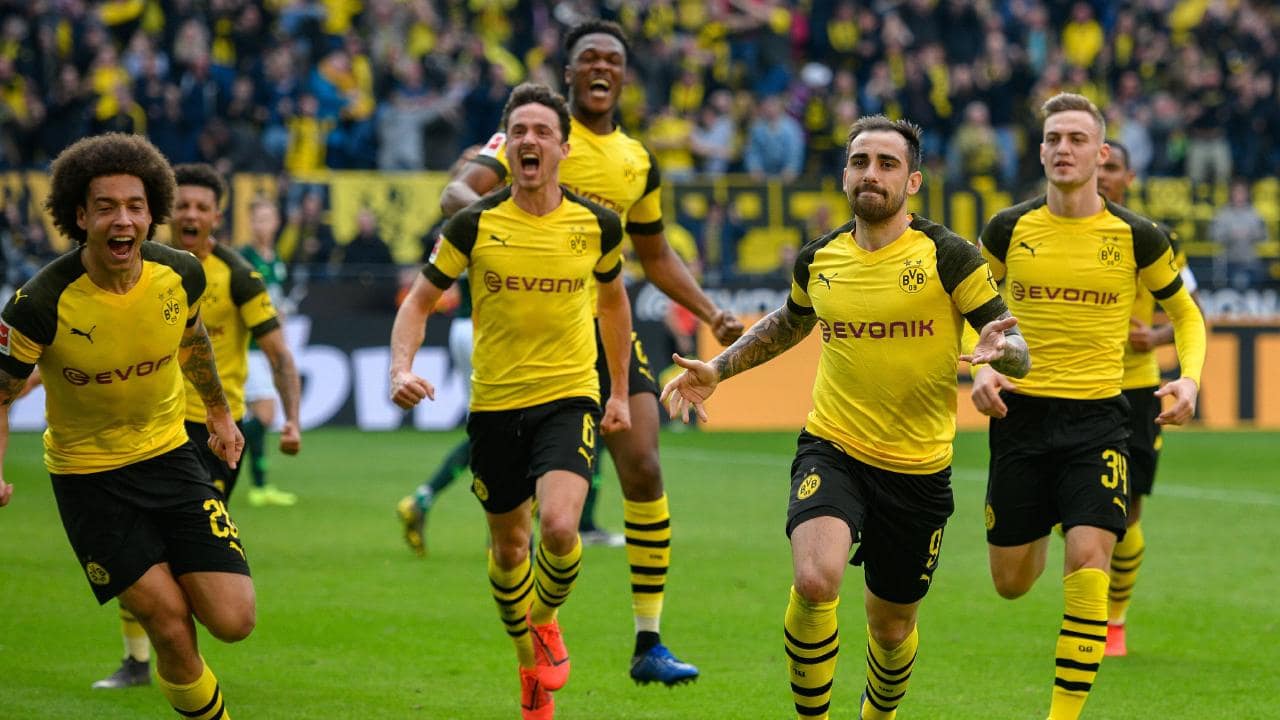 Lucien Favre's magic formula has been a potent mix of youthful exuberance and dogged experience, with streetwise additions like Axel Witsel and Thomas Delaney stoking the Borussia Dortmund midfield engine. English teenager Jadon Sancho has taken the Bundesliga by storm, meanwhile, reaching a level few could have predicted in 2018/19, while super-sub Paco Alcacer has found the net time after time, setting a new record for goals by a Bundesliga substitute. And bringing it all together has been their talismanic captain Marco Reus, the Dortmund native whose heart surely pumps black-and-yellow blood.

Borussia Dortmund after missing out on the Bundesliga title by just two points, have wasted no time after the season end. They have already started to sign new players to strengthen their squad and have a depth in the squad – which is very important if you want to challenge Bayern Munich for the Bundesliga title.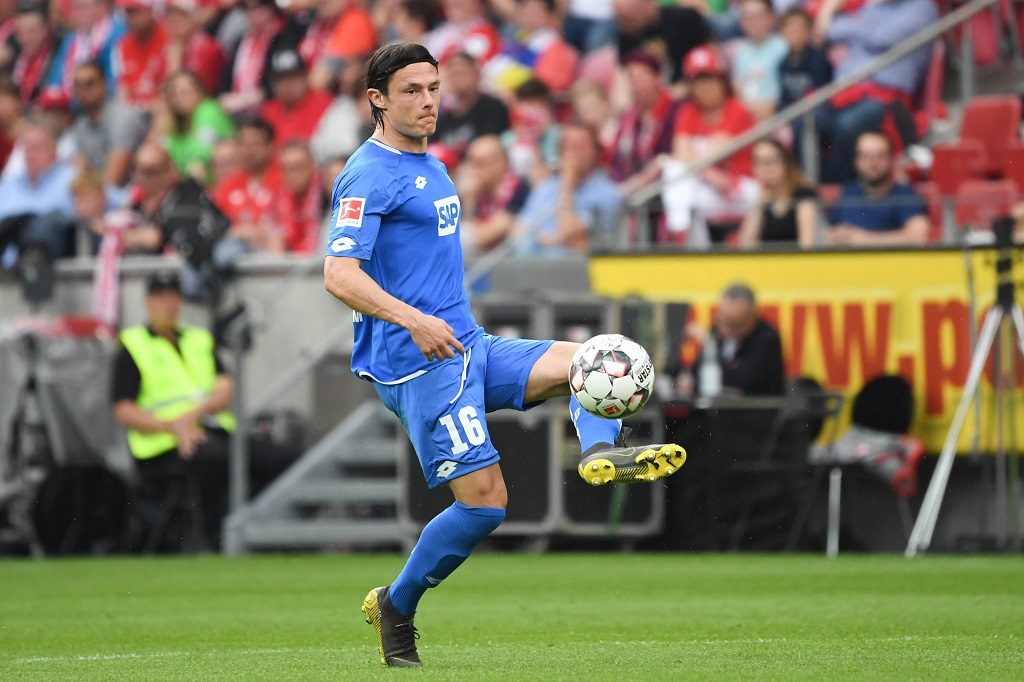 Lucien Favre felt defensive lapses proved costly for Borussia Dortmund, who conceded 44 league goals – 12 more than Bayern – during the campaign. So to strengthen their defence, Borussia Dortmund have signed Nico Schulz from fellow Bundesliga side Hoffenheim for a reported €25million fee. Schulz has broken into the Germany team since swapping Borussia Monchengladbach for Hoffenheim in 2017 and feels joining Dortmund is a natural next step. Schulz told to Dortmund's official website: "Borussia Dortmund are a top club whose team plays a football that simply suits me and my style, and I think I can help the team with my way of playing and we can achieve great things together." Dortmund sporting director Michael Zorc added: "Nico Schulz is a defensive player who has made another leap in performance over the past few years and, like the German national football team, we will benefit greatly from his physique, his pace and his extreme dynamism." Schulz will be reunited with a familiar face in Dortmund as he played under head coach Lucien Favre at Gladbach.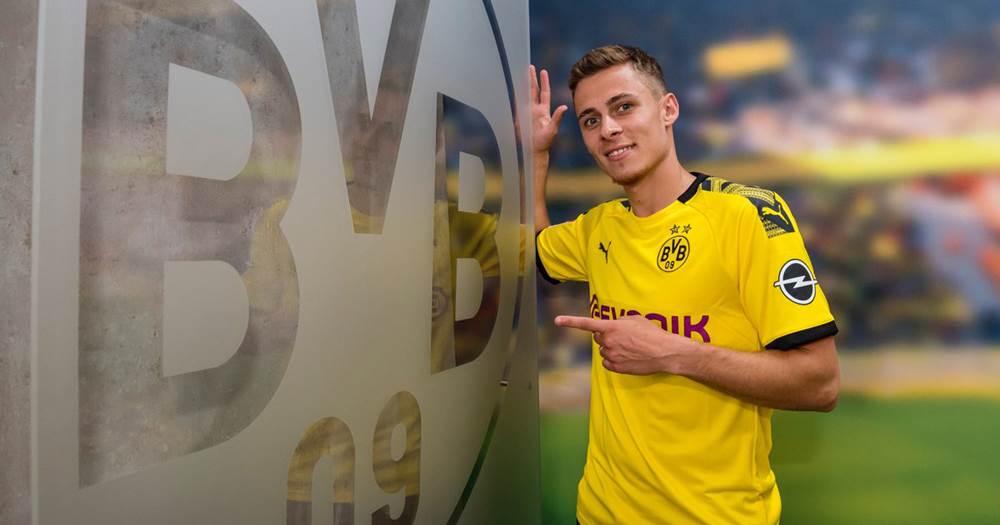 Thorgan Hazard has also been signed from Borussia Monchengladbach, where he spent five years – the first of which was on loan from Chelsea – and scored 46 goals in 182 appearances in all competitions. He has signed a deal with Borussia Dortmund until 2024 for an initial fee reported to be €25.5million. Hazard said in a statement: "I am grateful for five great years and Borussia Monchengladbach and the very nice memories. This was the perfect time to take the next step in my career. I am proud to play for Borussia Dortmund, a top club with incredible fans." Michael Zorc added: "We are delighted that Thorgan has decided to join Borussia Dortmund. He is a seasoned Bundesliga professional and Belgium international who will help us with his pace and finishing. He has proven his class in recent years."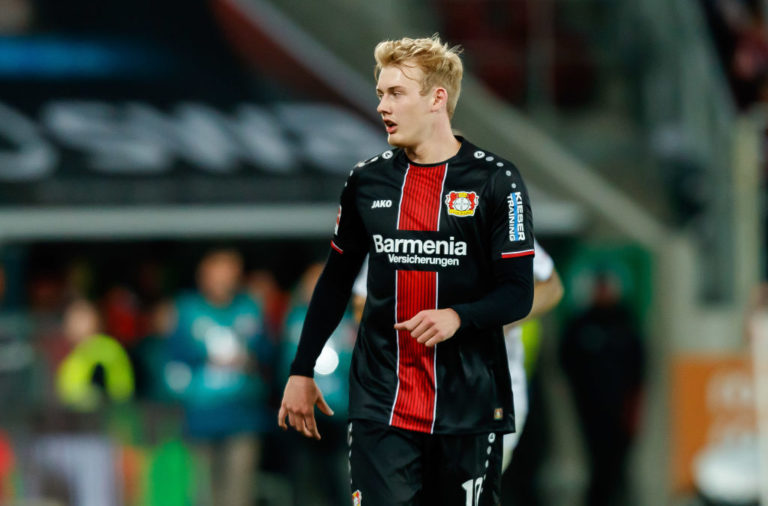 Borussia Dortmund have now completed their third signing in two days. They have signed Julian Brandt from Bayer Leverkusen. The German international joins on a contract until 2024 for €25m after Dortmund activated a release clause in the 23-year-old's contract. Michael Zorc said: "Even though Brandt is already an experienced Bundesliga and international player, he is still young at 23 years old and has still potential to develop. He can play in several attacking positions and will enhance our game with his creativity."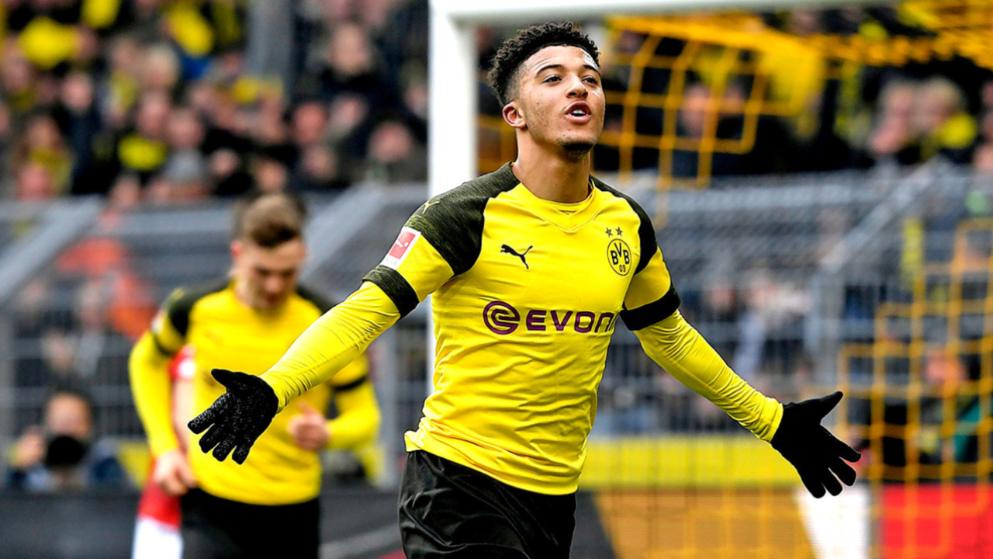 The 19-year-old winger, Jadon Sancho who arrived at Borussia Dortmund from Manchester City in 2017 has emerged as one of Europe's hottest talents. He said: "I'm really happy with how I played this season. I never knew it was going to be like this. From the start I wasn't really playing often, but then I started playing often later in the season. It was all about hard work.
The team helped me and the coach has faith me in me and I'm thankful. Next season we'll be targeting the win, not to come second."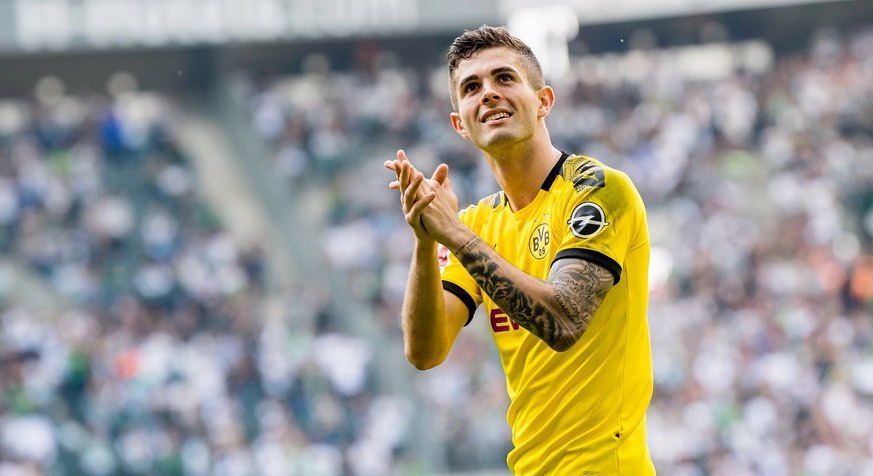 But one Borussia Dortmund player who is certain to leave the club is Christian Pulisic. He is heading to Chelsea after spending a season on loan ahead of his move to Stamford Bridge. Sancho wished the United States international well, saying: "I'll miss [Pulisic] for sure. I'm happy for him and I wish him the best at Chelsea. I'm sure he's going to enjoy it there but I'm really going to miss him."
Do check out:
Also check out some cheap wireless headphones on Amazon:
1. https://amzn.to/2msH7aD
2. https://amzn.to/2muMKVZ
3. https://amzn.to/2zPDPYI
4. https://amzn.to/2JBCxQs
For more information visit our site, TechnoSports. And download our app from the Google Play Store for more real-time updates. To download the app, click here.