Manchester City is the first men's football team in history to complete a clean sweep of English football's major honours in the same season.
Manchester City made English football history by becoming the first club ever to complete a domestic treble on Saturday. Raheem Sterling dispatched the decisive penalty in the shoot-out against Chelsea after February's EFL Cup final finished goalless. While Manchester City edged out Liverpool in an epic Premier League title race by beating Brighton and Hove Albion 4-1 last weekend. And on Saturday they defeated Watford 6-0 in the FA Cup finals.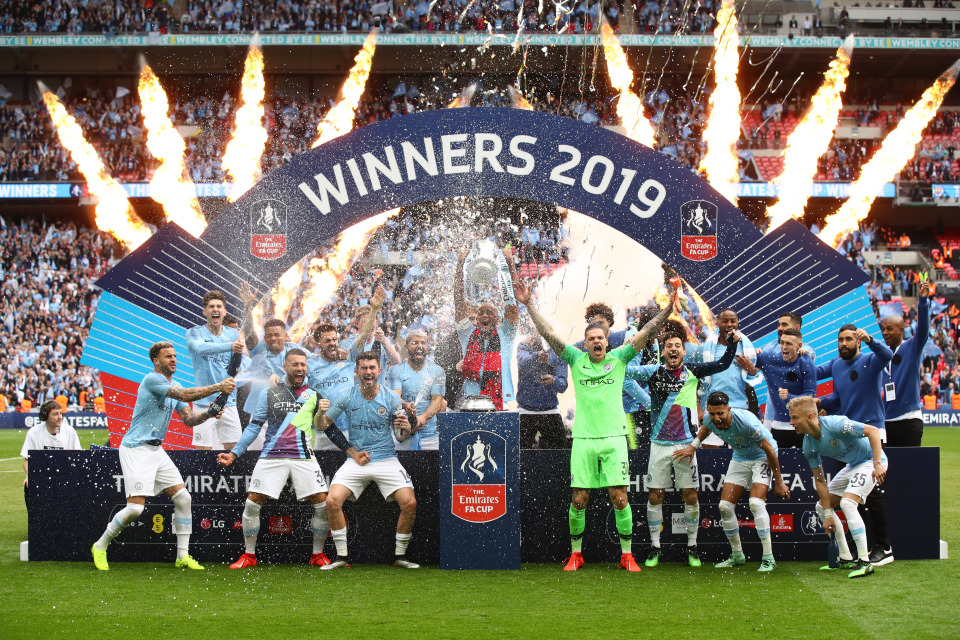 Arsenal's Invincibles went a whole league season without tasting defeat. While the treble won by bitter rivals Manchester United under Alex Ferguson included a Champions League title won in the most extraordinary circumstances against Bayern Munich at Camp Nou. And now Manchester City are undoubtedly in that company. City's domestic dominance cannot be questioned. They have racked up 198 points over the course of two sensational seasons is a record-breaking run that only Pep Guardiola's side themselves are likely to match. Manchester City have retained their Premier League title for the second time. This feat has happened for the 1st time in decades. If such a phenomenal pace can be replicated next season then, regardless of City's fortunes in the Champions League, it will be almost impossible to argue there has ever been a better team to grace the Premier League.
Manchester City captain Vincent Kompany told BBC Sport: "It's the best team in the world for me. To set such a high standard, I'm not talking one year, but two years in a row, it's a privilege.
The first half was difficult. The second half, as soon as we scored the two goals, they had to come and press, it opened up the game for us and it made it more achievable to make chances. It wasn't as easy as the score says, but what a season, what a tremendous club.
It starts with the manager. We set the standard at the beginning of the season and said we had to go again, go back-to-back [win successive Premier League titles]. It's the group, a positive group of young players with talent, and of course quality."
The Belgian defender leaves Manchester City after an incredible 11 years with the Club, during which Manchester City fans have enjoyed unprecedented success. Vincent Kompany will take on a player-manager role at Belgian Pro League club Anderlecht.
Vincent Kompany wrote in a statement issued on his Facebook page: "Dear all, Community Shield Winners! Back 2 back League Cup Winners! Back 2 back Champions of England! FA Cup Winners!
We've just seen the close of an incredible season. My 11th as a Blue. And I cannot believe I'm writing this but … also my last as a Blue. Countless of times have I imagined this day, after all, the end has felt nearby for so many years. It still doesn't feel real. Man City has given me everything. I've tried to give back as much as I possibly could.
How often does someone get the chance to end such an important chapter, representing a club with such great history and tradition, in such a great fashion? The time has come for me to go now. As overwhelming as it is, I feel nothing but gratefulness. I am grateful to all those who supported me on a special journey, at a very special club.
I remember the first day, as clear as I see the last..I remember the boundless kindness I received from the people of Manchester. I will never forget how all Man City supporters remained loyal to me in good times and especially bad times. Against the odds you have always backed me and inspired me to never give up.
Sheikh Mansour changed my life and that of all the City fans around the world, for that I am forever grateful. A blue nation has arisen and challenged the established order of things, I find that awesome. I cherish the counsel and leadership of a good human being, Khaldoon Al Mubarak. Man City could not be in better hands.
It's cliché to say it but it's also so true: without my teammates I would have never been here today. We fought many battles together. Side by side. In good times and in bad. So to all of you, from the 2008-2009 squad to today's domestic Treble winners: I owe you guys! A special word also to Pep and the backroom staff: you've been superb. You've followed me through so much hardship. You made me come back stronger every time. Thank you so much."
Pep Guardiola told BBC Sport when he asked that if it was possible for his side to improve: "Well we have to. Always you can improve. It does not make sense to stand still. It's good [the treble]. It has not been done before in this country, it's the first time. One team can do it again because if we can do it another team can, but we are the first.
Of course, it was an incredible final for us, not for Watford in the end. It has finished an incredible year for us, for all the people in the organisation of City a big congratulations, especially for the players of course because they are the main reason we have won these titles."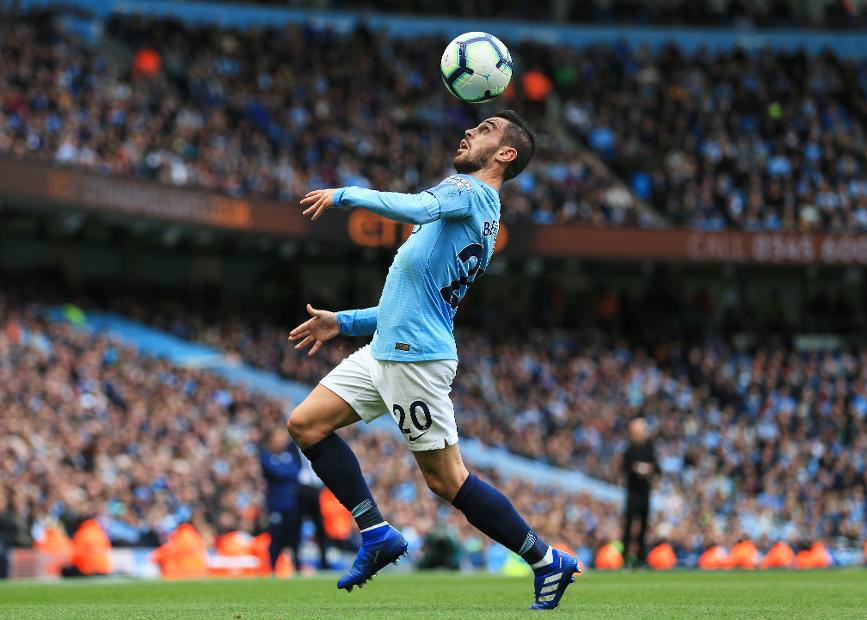 Bernardo Silva has been the standout performer for Manchester City this season. Kevin De Bruyne was injured so it meant Bernardo Silva had to step up. Silva didn't only step up, he became fundamental, excelling both in central midfield and on the right of attack. "Bernardo and 10 more" became a repeated Guardiola mantra, and the Portugal playmaker impressed just as much through tireless energy levels as with his velvet-footed creativity. Stones, Aguero and Leroy Sane provided the highlight reel moments in the win over Liverpool but three points would probably not have been achieved without Silva covering a scarcely credible 13.7 kilometres. Such lung-bursting efforts were a frequent feature and it is hard to think of a player in world football right now more attuned to Guardiola's demands than his first name on the teamsheet.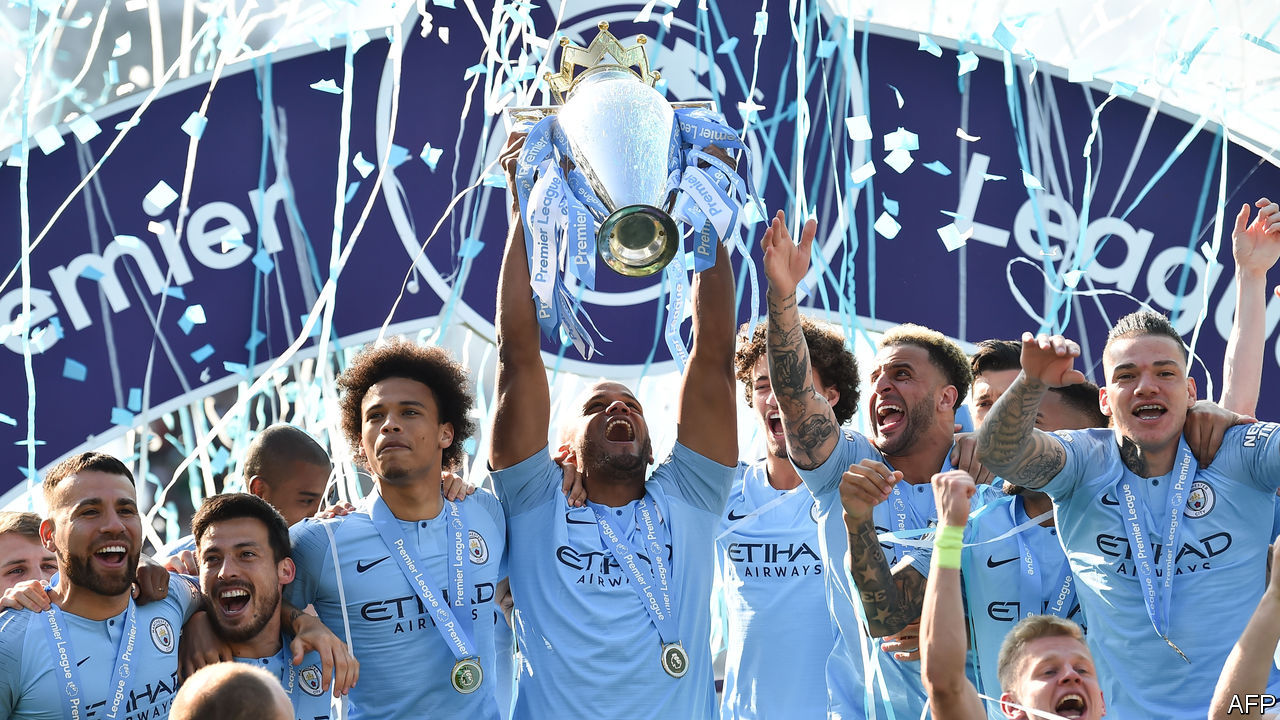 The present Manchester City team deserves to be remembered forever. Football is evolving all the time and it's widely accepted that the game in its current form is better, faster and more fine-tuned than it's ever been. For that reason, it's also widely accepted that Lionel Messi and Cristiano Ronaldo have to be considered better players than the likes of Diego Maradona or Pele. So maybe this Manchester City side would have beaten the great Preston North End side of 1889, or even Manchester United's 1999 treble winners. Whatever the results would have been, this group of Manchester City players and their manager have now cemented themselves as one of English football's all-time greats.
Manchester City's domestic treble (or quadruple if you count the Community Shield) may not be as impressive as the one achieved by their near neighbours, Manchester United 20 years ago but if an English clean sweep was easy, somebody else would have done it by now. The club which is often derided for its lack of history just made a pretty huge piece of it.
Do check out:
Also check out some cheap wireless headphones on Amazon:
1. https://amzn.to/2msH7aD
2. https://amzn.to/2muMKVZ
3. https://amzn.to/2zPDPYI
4. https://amzn.to/2JBCxQs
For more information visit our site, TechnoSports. And download our app from the Google Play Store for more real-time updates. To download the app, click here.