AMD's upcoming server end EPYC 7nm processors are on the verge of its release in the coming months, and they already have sent the engineering samples to its partners. Now, the benchmarks from these partners are now available on SiSoftware Official Live Ranker website.
As these chips are engineering samples, so they do not have an official name on them. Like the 32 core model has a name of ZS1711E3VIVG5_24/17_N. The "Z" prefix also suggests that the leaked processor is a qualification sample (QS) and the specifications could be very close to the final product.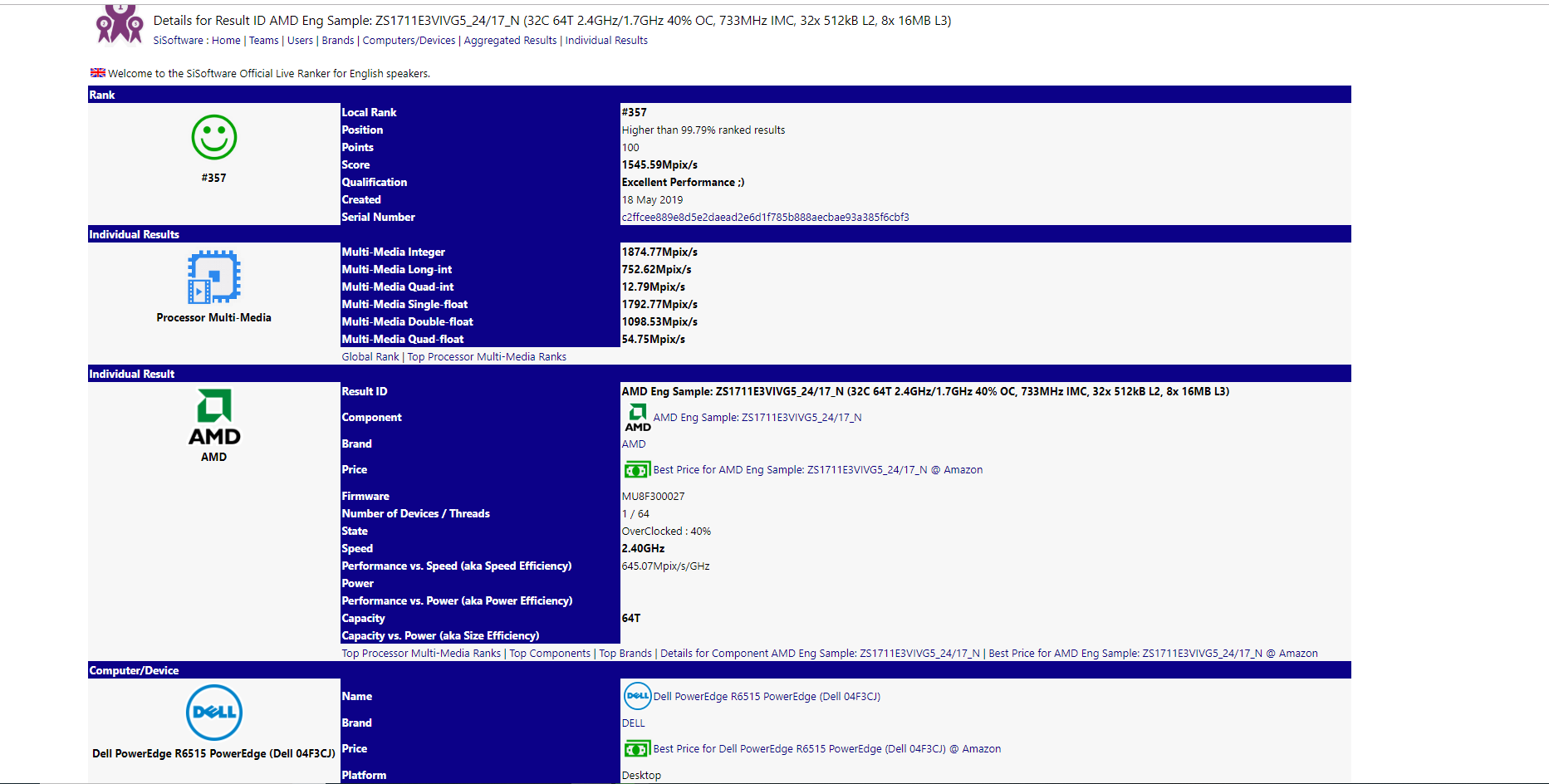 The 32 core and 64 thread model has a 1.7 GHz base clock speed and a 2.4 GHz boost, which has seen a big degrade from the last gen model. The chip features a large 16MB of L2 cache and a doubled 128MB of L3 cache.

AMD has lowered the clock speeds to commensurate the increase in instructions per clock (IPC) throughput, but the doubt still remains that how much relative performance will they provide compare to their previous successors.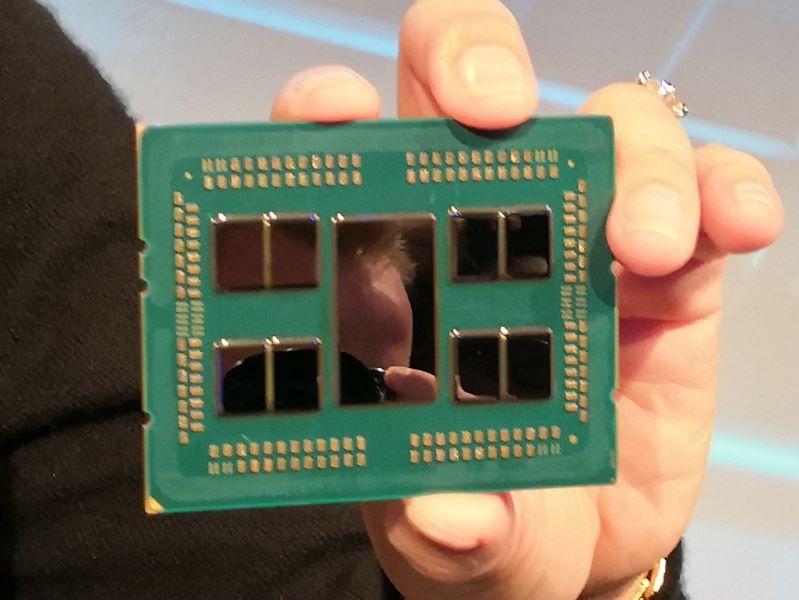 On the other hand, the 64 core and 128 thread model is likely to have a 1.4 GHz base clock speed and a 2.2 GHz boost, with a humongous 256MB of L3 cache memory.
AMD could also increase the clock speeds before the actual product launch, but it seems that the Red team is facing some concerns with clock speeds on next-gen manufacturing nodes.
Intel also recently introduced their Xeon Platinum 9000-series that offers up to 56-core Xeon Platinum 9282 and a 48-core Xeon Platinum 9242 CPU. However, Intel is now undertaking AMD's approach of connecting two dies together with fabric.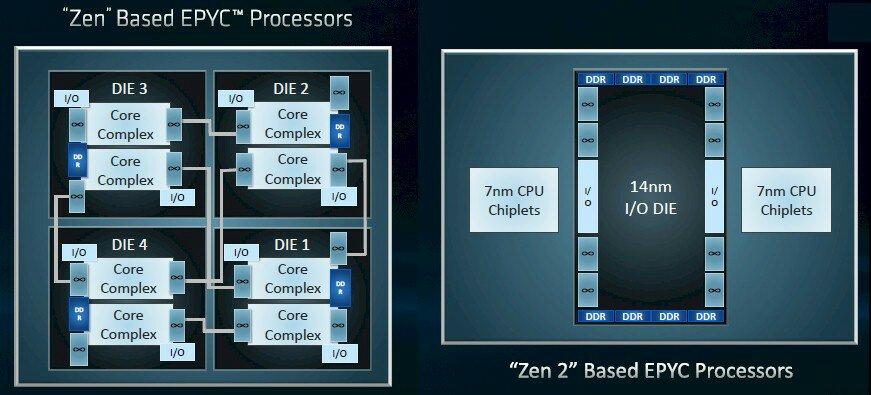 No information on the TDPs of these upcoming CPUs has been leaked so far, but surely it will be much lower than we have seen on the Intel Xeon chips.
Well, these aren't the final numbers and results, so AMD can also increase clock speeds or make further improvements to show its 7nm superiority. For the actual product specifications, we have to wait for AMD until the Computex 2019 and its pre-E3 show. 
Do check out:
😎TechnoSports-stay UPDATED😎