Finally, NVIDIA announces its budget graphics card GeForce GTX 1650 and shows off 1660 Ti graphics powered gaming laptops
After a lot of speculations and leaks, finally, graphics giant NVIDIA announces its new budget end graphics cards – GTX 1650 and also announces GTX 1660 Ti graphics for gaming laptops based on their new Turing architecture.
The GeForce GTX 1650 is a starter GPU that aims to provide the perks of modern games with complex shader effects at a starting price of just $149. This is a significant upgrade from its successor GTX 1050.

On the other hand, the improved 1660 i.e the new GeForce GTX 1660 Ti is a slight improvement from its newly launched brother, with more cores and higher memory clock speeds. The GTX 1660 Ti will power gaming laptops using NVIDIA's famous Max-Q technology.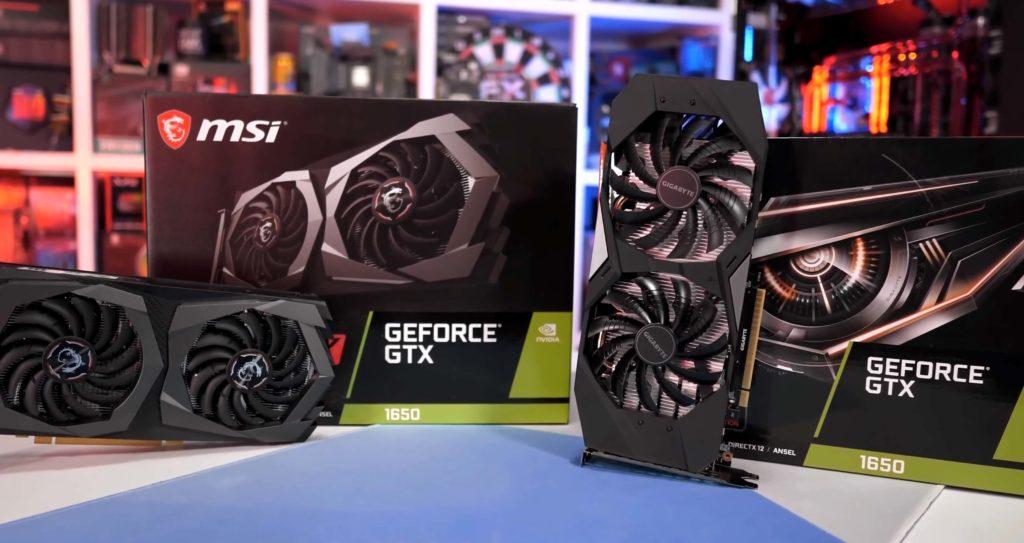 GTX 1650
This new GPU is based on the TU117 die which includes all of the new Turing shader innovations that helps improve performance and efficiency. Also, there's support for concurrent floating point and integer operations, a unified cache architecture with larger L1 cache, and includes adaptive shading.
The GeForce GTX1650 has just 896 CUDA cores with a 1,485MHz base clock frequency. It has a 128-bit memory bus architecture instead of a 192-bit bus, and a 4GB of GDDR5 memory in place of 6GB which we see in the GTX 1660. The boost clock frequency of this GPU is 1,665MHz.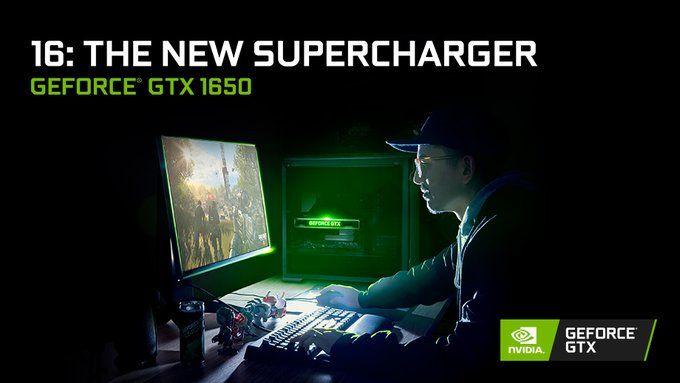 The GPU is based on the TSMC's 12nm architecture and has a low TDP of just 75 Watt. Like the 1660 GPU, this GPU also has a memory clock speed of 8GB/s.
NVIDIA even claims that the GTX 1650 is twice as fast as the GTX 950, and up to 70% faster than the GTX 1050 at 1080p only for heavy modern titles like Shadow of the Tomb Raider, Forza Horizon 4, Battlefield V and others.
The GTX 1650 boards are coming from brands like ASUS, Colorful, EVGA, Gainward, Galaxy, Gigabyte, Innovision 3D, MSI, Palit, PNY, and Zotac.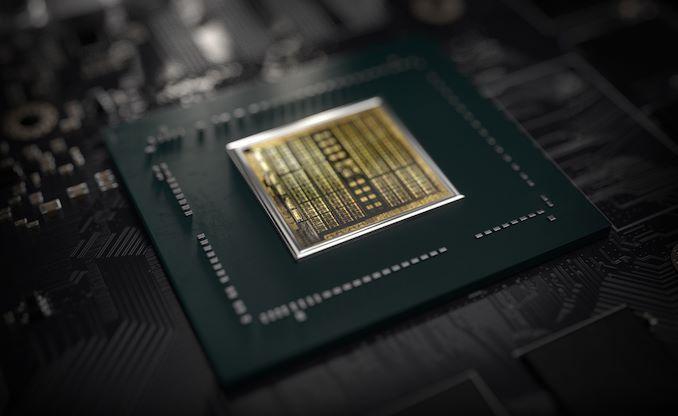 GTX 1660 Ti
A quick recap of the specs:
The Ti version of the 1660 GPU has incredible performance due to its solid specs. The GeForce GTX 1660 Ti has 1536 CUDA cores, higher than its new brother.
Also, it is based on the same TSMC's 12nm Turing architecture with a 192-bit memory bus architecture. The main difference between the 1660 and 1660 Ti is in the memory bandwidth and memory clock speed.
With the 1660 Ti, you get a 6GB of VRAM but this time it's a GDDR6 memory. It has 12GB/s memory clock speed and 288.1GB/s memory bandwidth. For the clock frequency, we have a minor increase when compared to its brother 1660.
The 1660 Ti has a base clock frequency of 1530MHz and a boost clock frequency of 1785MHz.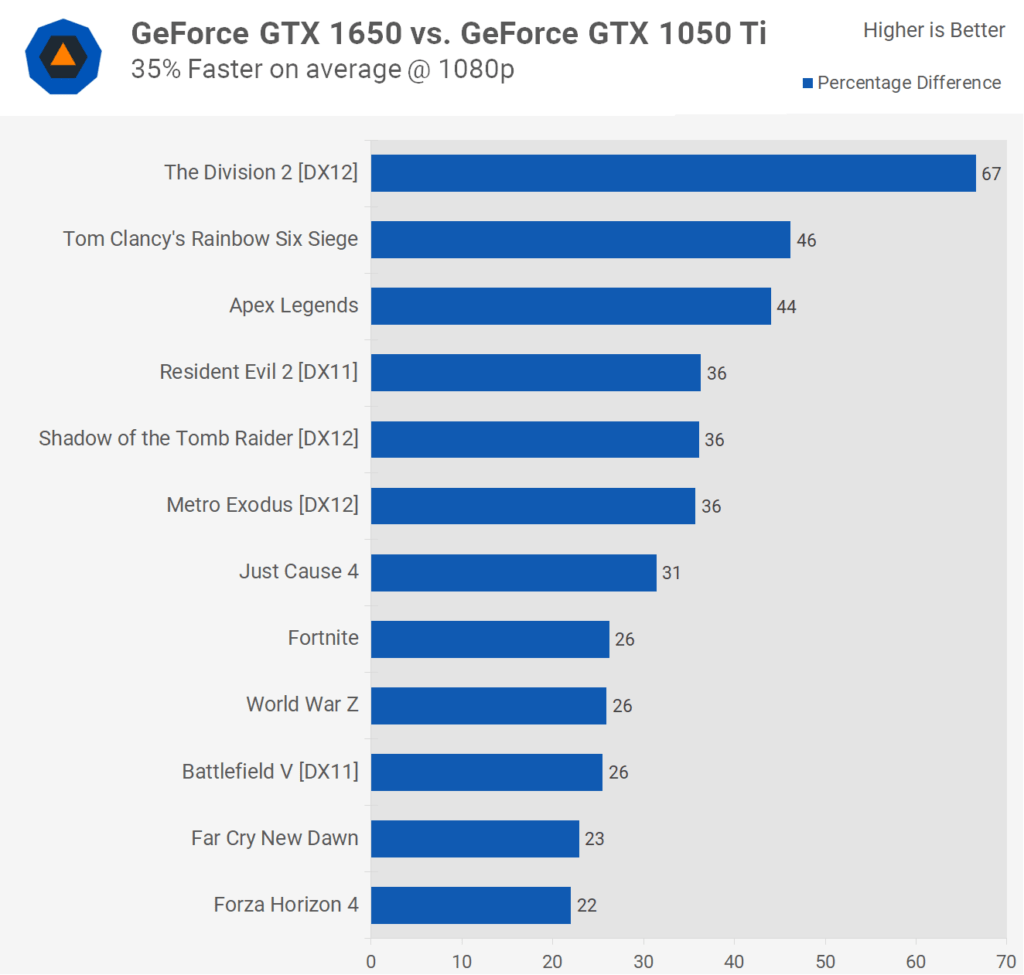 Performance
The GTX 1650 GPU has a good increase of performance against its old 1050 or 1050 Ti, but it fails to beat its same price competitor, AMD's RX 570 in almost all the scenarios in spite of being 2 years old GPU.
Both the 1660 and 1660 Ti crushes the RX 590 GPU and the new GTX 1660 Ti even crushes the old GTX 1070 in a lot of modern triple AAA gaming titles. This makes both of the GPUs an ideal choice for gamers.
Coming to the modern eSports titles like Fortnite, Apex Legends, these titles have been well optimized by NVIDIA which makes the 1660 Ti beat the RX Vega 56 and GTX 1070.
AMD optimized titles like Resident Evil 2, The Division 2, World War Z, Far Cry New Dawn work much more better with the less costly AMD Polaris GPUs.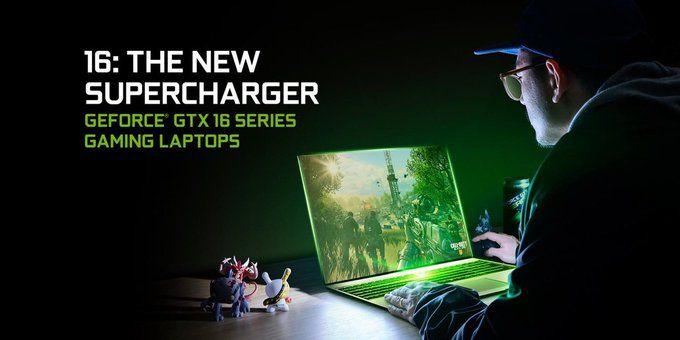 GTX 1660 Ti and GTX 1650 Max-Q GPUs for Gaming Laptops
For the modern day budget gaming laptops which used to run on the older GTX 1050, 1050 Ti and GTX 1060 will now onwards be powered by the GTX 1660 Ti and GTX 1650 Max-Q GPUs.
These GPUs promises up to 50 percent more gaming performance than last-gen GTX 1060 laptops and up to four times the performance of GTX 960M.
Featuring in laptops with a starting price of $1,000, NVIDIA says that the standard GeForce GTX 1660 Ti can even deliver 100 FPS in modern popular Battle Royale titles like Fortnite, Apex Legends, and PUBG.
On the other hand, the $800-plus priced laptop sporting the new GTX 1650, promises to provide at least a 60 FPS in those eSports titles at 1080p resolution and at high settings.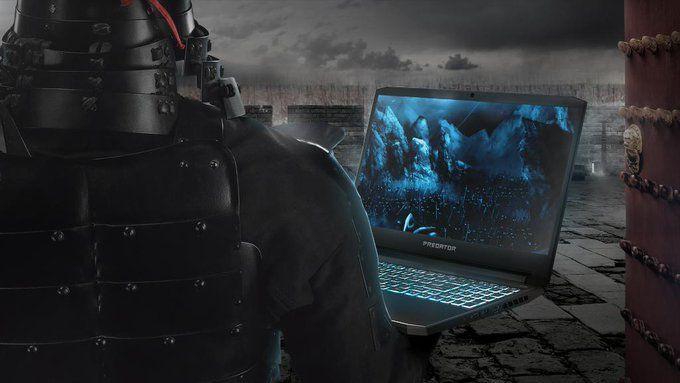 Due to the Max-Q technology, you'll get the same graphical performance at half the TDP of the original desktop GPUs. NVIDIA's good optimizations and little software tricks like adaptive shading reduce the GPU load.
The Max-Q tech helps keep the gaming laptops slimmer and lighter. The GTX 1660 Ti powered laptops will mostly weigh under five pounds, and some of the GTX 1650 models will just weigh about four pounds.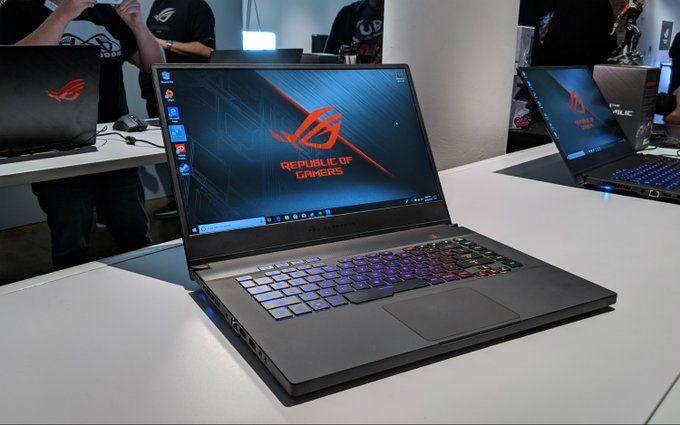 The NVIDIA GTX 1660 Ti and GTX 1650 Max-Q GPUs will be launched in a record 80 gaming laptops by various brands like ASUS ROG, Acer, Predator, MSI, Lenovo and others.
😎TechnoSports-stay UPDATED😎