PSG were already confirmed as Ligue 1 champions after second-placed Lille drew 0-0 with Toulouse. They won their 6th Ligue 1 title in 7 years.
Kylian Mbappe scored a hat-trick and Neymar made his return from a three-month injury lay-off as Paris Saint-Germain began their Ligue 1 title celebrations with a 3-1 win over visitors Monaco on Sunday. PSG's recent form suggested they may have been easing up as they failed to wrap up the title against Strasbourg, Lille and Nantes, losing to the latter two. But they did not even have to kick a ball on Sunday to finally clinch a second successive Ligue 1 title, appearing more fluid and cohesive against Monaco than they have in recent weeks.
There can be little doubt who inspired PSG on Sunday. Mbappe looked in the mood right from the start and his two first-half goals were excellent. The hat-trick clincher was a rather more straightforward finish, but it allowed him to secure a deserved three-goal haul.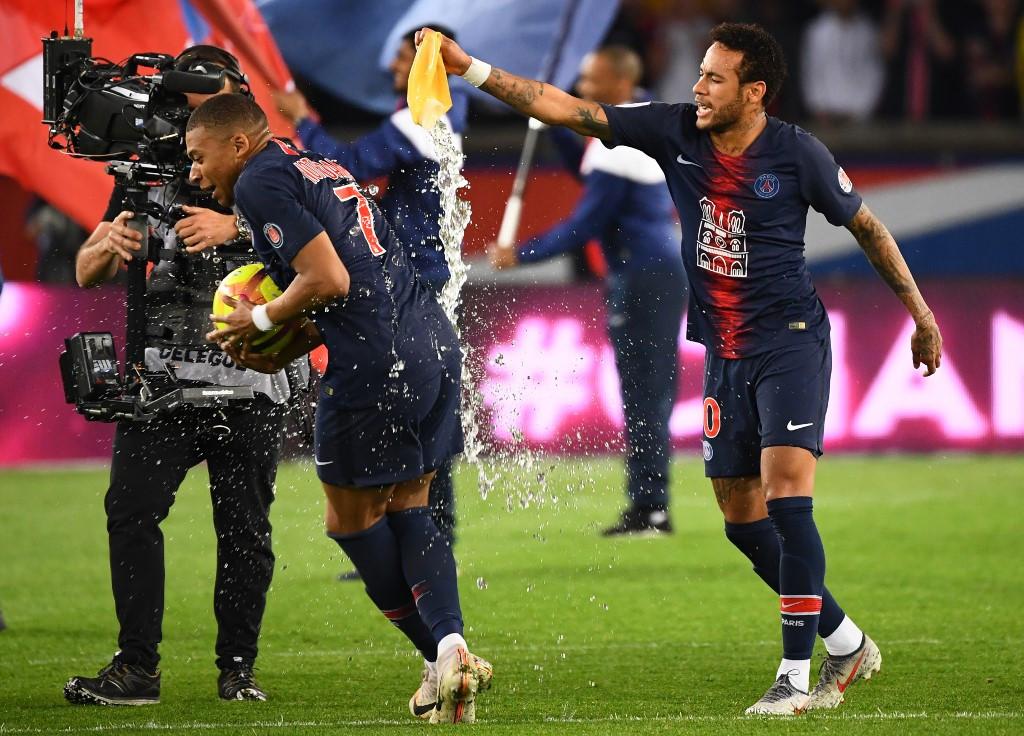 Tuchel is developing PSG into a team with a defined style help to explain why the Parc des Princes board are reportedly set to hand him a fresh contract despite the Manchester United setback.
Thomas Tuchel has a win percentage of 81.8, while Blanc and Emery each had 71.1 per cent in 2013-14 and 2016-17 respectively.
PSG average 2.9 goals per league game under Tuchel.
The defensive backline marshalled by Thiago Silva and Presnel Kimpembe's has only been breached 0.8 times per match. They have conceded an average of 10.2 shots per game.
PSG have 15.1 shots per game.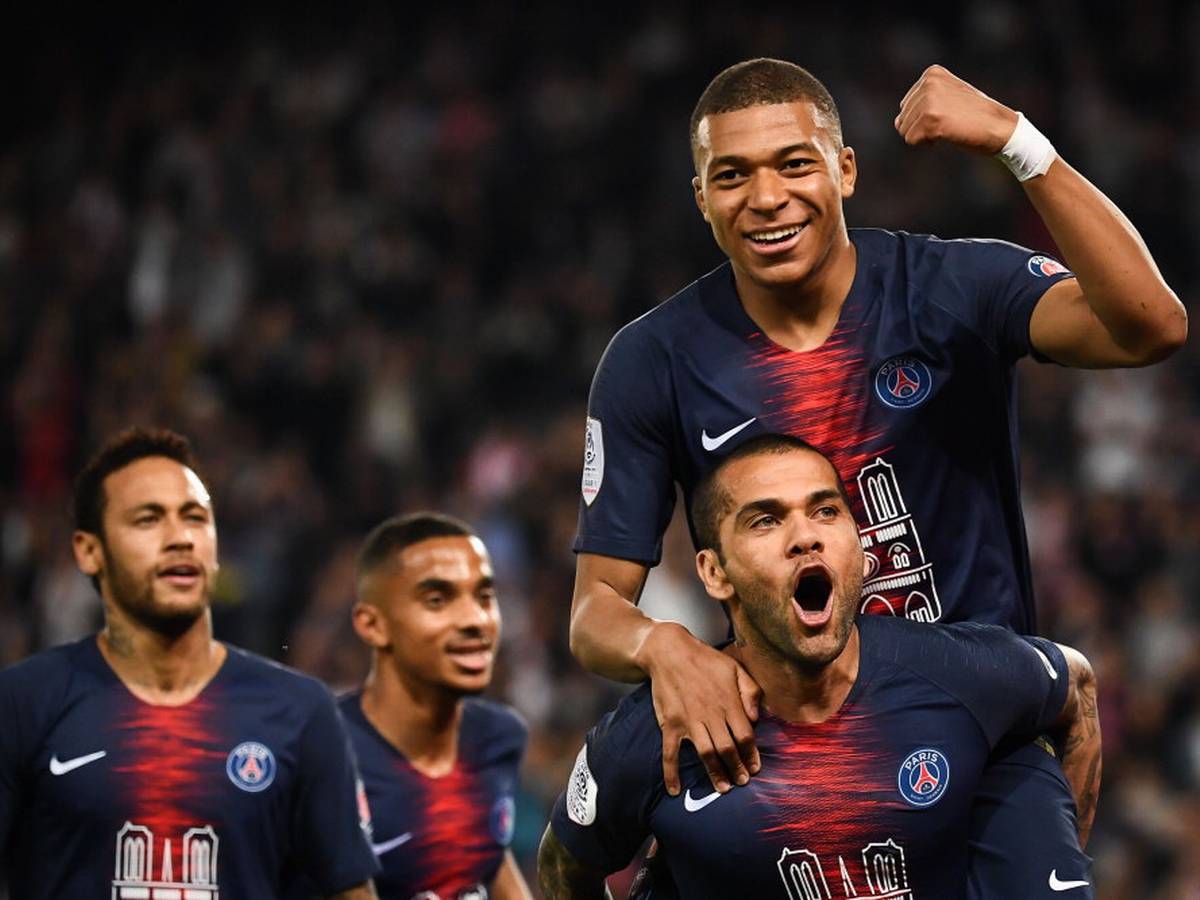 The Paris Saint-Germain teenager, Kylian Mbappe has been sensational for about a year now. He has won the World Cup with France and now has 3 Ligue 1 titles with his name, the 1st one with Monaco and the last two with PSG. PSG were celebrating their eighth Ligue 1 title but it was the World Cup winner who truly stole the show. Mbappe broke a host of records as he proved once again that he is one of the best in football right now.
With that hat-trick against Monaco, Mbappe is now the first Frenchman to score 30 goals in a single Ligue 1 campaign since Jean-Pierre Papin in 1989/90.
At the age of 20, Mbappe is the youngest player to score 30 goals in a single Ligue 1 campaign.
While scoring the opening goal, Mbappe clocked a speed of 38 km/hr. In 2017, it was revealed that Gareth Bale was the fastest player in the world after registering a speed of 36.9 km/hr.
Mbappe has now scored three hat-tricks in Ligue 1 this season. One more than his nearest rival Edinson Cavani.
Only two players in Europe's top five leagues have scored 30+ league goals this season: Mbappe and Lionel Messi.
There is another title on the line for PSG next Saturday as they face Rennes in the Coupe de France final.
Do check out:
Also check out some cheap wireless headphones on Amazon:
1. https://amzn.to/2msH7aD
2. https://amzn.to/2muMKVZ
3. https://amzn.to/2zPDPYI
4. https://amzn.to/2JBCxQs
For more information visit our site, TechnoSports. And download our app from the Google Play Store for more real-time updates. To download the app, click here.