The Spain World Cup winning captain, Iker Casillas has signed a new two-year contract with Porto. He is also convinced that his Porto teammate Eder Militao will succeed at his old club Real Madrid.
Iker Casillas has won every trophy possible as a football player. He has won the 2010 World Cup with Spain and also two EURO Cups in 2008 and 2012. He has 167 appearances for Spain. He also won every trophy possible at the club level with his old club Real Madrid, including the UEFA Champions League and LaLiga. Casillas joined Porto in July 2015. He is in his fourth season at Estadio do Dragao, where he has won the Primeira Liga and Portuguese Super Cup since his arrival. He will turn 38 in May and his new deal – one year plus an option for another – could take him to the age of 40, when Casillas says he will retire from professional football. Casillas has also been honoured by including his name in the LaLiga Icons recently.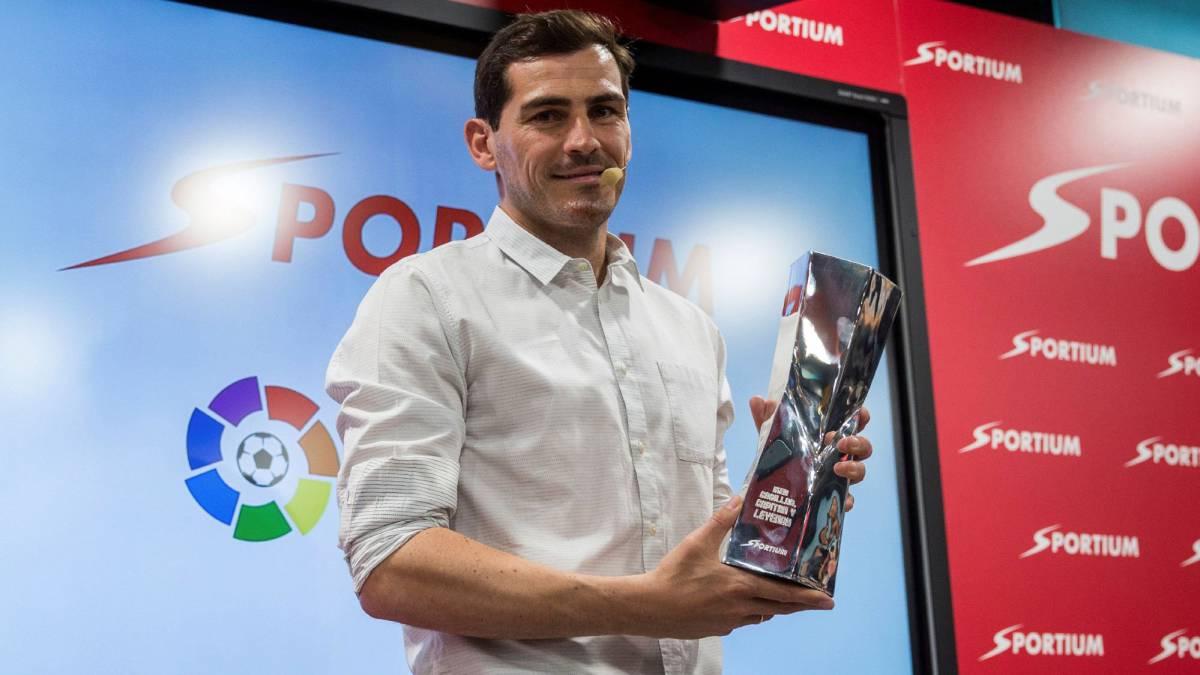 Casillas told the club's official website after Wednesday's contract announcement: "Today is a very special day. I feel at home in this club. When they gave me the chance to renew, I did not hesitate. My commitment is with the club, with the city, with the president and my fellow team-mates. I want to stay here until I finish my career as a footballer.
I have great memories of great matches for Porto. The victory in Luz last season, by the way it was achieved, is perhaps the one that had the biggest mark on me. When I came here, many thought it would be to play a year or two and finish. I have only words of gratitude to this club – not only to the club but to the city itself."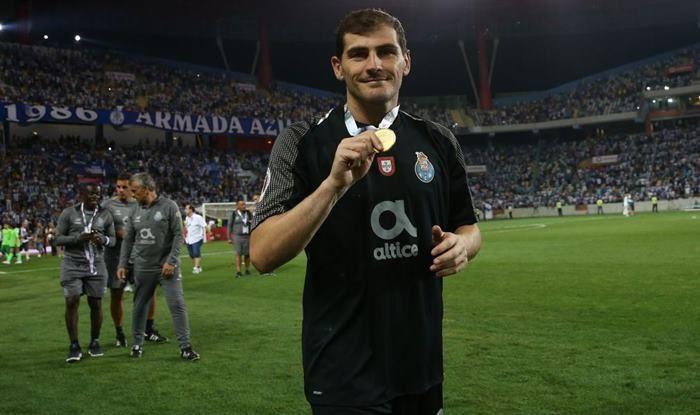 Porto president Jorge Nuno Pinto da Costa said the 2010 World Cup winner continues the club's tradition of goalkeeping excellence. He said: "Casillas is a world football figure. Porto has always had great goalkeepers. Iker Casillas is in line with the extraordinary goalkeepers Porto has always had and we are sure that we will always continue with great goalkeepers."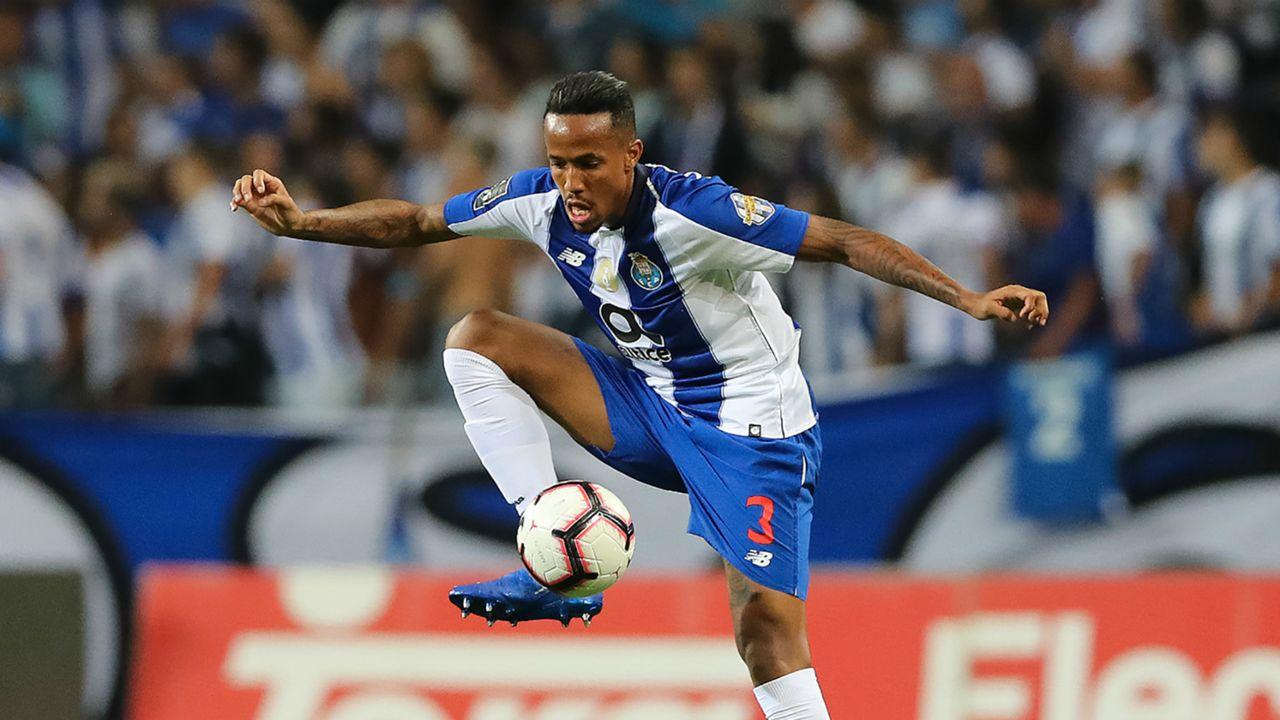 Eder Militao signed for Porto in August 2018 and has already caught the eye of the footballing world. Real Madrid has announced the signing of the 21-year-old Porto defender, Eder Militao on 14th March, for a reported €50million, with the transfer to officially go through on 1st July.
Casillas told reporters at the LaLiga Icons event: "It's fantastic management by Real Madrid. They've taken a very good player with a huge future. I'm convinced he'll succeed at Real Madrid.
Porto gambled on him when he was very young and he showed a big personality. He's very noble and wants to do things the right way, I'm just a little afraid for his adaptation because in Spain it's different. I always tell him that when he arrives in Madrid, he'll realise what it means."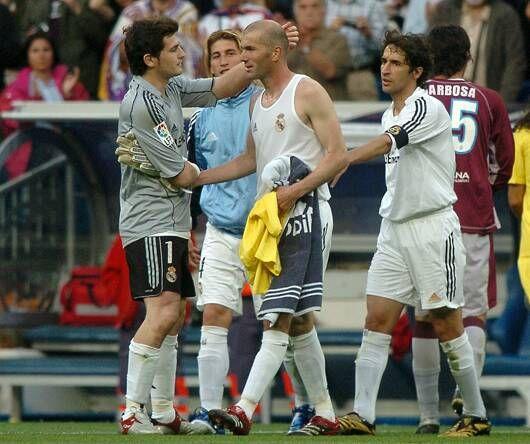 When asked about Zinedine Zidane's return to the Estadio Santiago Bernabeu, Casillas went on to back his former teammate to succeed again. He said: "I love Zidane returning. I'm very happy about it, but it's clear that his arrival, like [Santiago] Solari's before, means that things haven't been going well. But Zidane's arrival is a reason for hope and energy for all Madridistas after everything he achieved in recent years."
Do check out:
Also check out some cheap wireless headphones on Amazon:
1. https://amzn.to/2msH7aD
2. https://amzn.to/2muMKVZ
3. https://amzn.to/2zPDPYI
4. https://amzn.to/2JBCxQs
For more information visit our site, TechnoSports. And download our app from the Google Play Store for more real-time updates. To download the app, click here.