When we build a PC, we often think that if our PCs would be small and portable then we could carry it anywhere and just plug into work with it again.
Also, owning a small PC makes life much more convenient and helps you to save space on your PC desk.
We have to build a lot of PCs, all of them are normal ATX or micro-ATX builds, but this time we will build a mini-iTX build to help you save a lot of space.
So, here are the components of our build:
Cooler Master Elite 130 Mini-ITX Computer Case
Price: Rs.7,550 ($49 for US)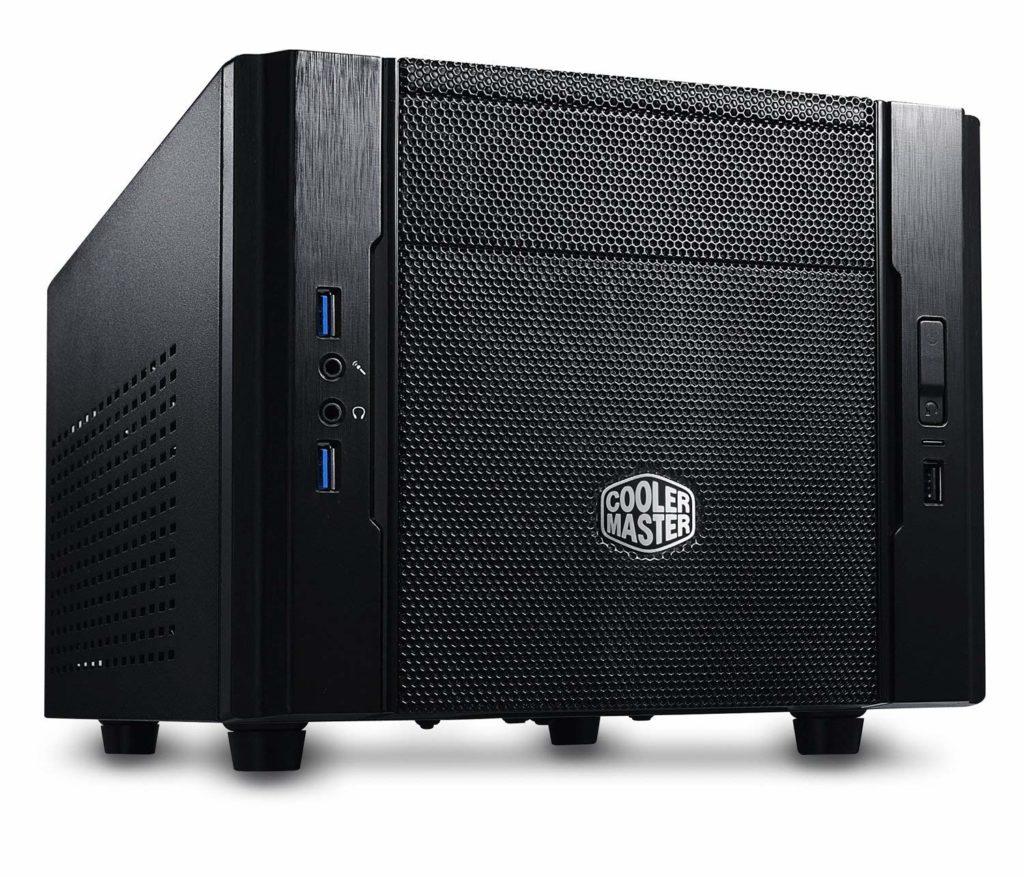 Meshed front panel for increased intake of ambient cool air
Supports Mini-ITX motherboards for small profile builds
Unique HDD/SSD mounting bracket positioning allows more space inside
Supports 120 mm water cooling kit at the front of the case thanks to HDD/SSD mounting style
Supports standard ATX PS2 sized power supplies
Compatible with long graphics cards – up to 13.5 inch (343 mm) long
Includes one 120 mm fan at the front and one 80 mm fan on the side
Maximum CPU cooler height of 2.5 inch (65 mm)
This is the perfect mini-ITX PC case that has all the room to accommodate all your motherboard along with cooling fans, graphics cards, SSDs and HDDs.
Having a meshed front panel and being equipped with enough fans, you won't be getting compromised on the cooling using this case. For this mini PC this case is just perfect, although it costs more in India but is truly worth spending for.
Buy from here(India): https://amzn.to/2HT3fsg
Buy from here: https://amzn.to/2WK021E
GIGABYTE B450 AORUS PRO WiFi Mini ITX Motherboard
Price: Rs.14,999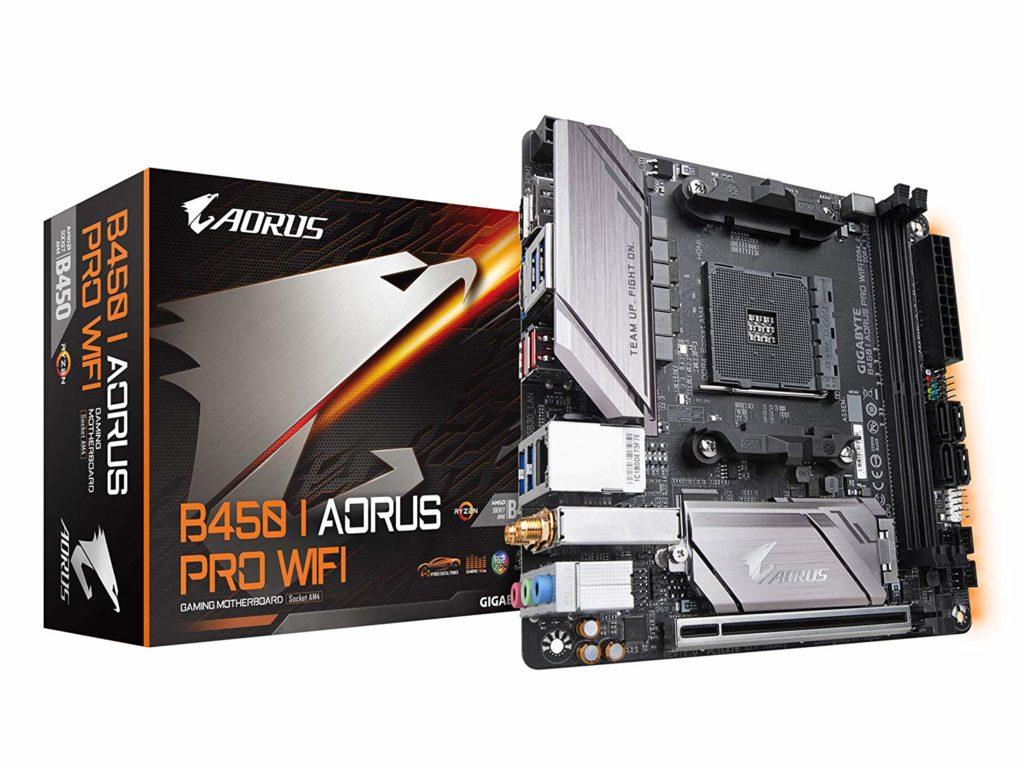 Supports AMD 2nd Generation Ryzen/ Ryzen with Radeon Vega Graphics/ 1st Generation Ryzen Processors
Dual Channel ECC/ Non-ECC Unbuffered DDR4, 2 DIMMs
Intel Dual Band 802.11ac Wave2 WIFI & Bluetooth 5
DisplayPort
HDMI*2 Ports for Multiple Display
Honestly, this motherboard is one of the best B450 motherboard ever in such a tiny form factor. A solid B450 motherboard will help you to build a good gaming PC now as well as will be future-proof.
Despite its small form factor it has all the necessary ports and has the WiFi enabled already. From throwing multiple SSDs and multiple HDDs to overclocking your PC, this motherboard can bear all kinds of hardships.
Buy from here(India): https://amzn.to/2BnmN2m
Buy MSI B450 Gaming Mini ITX motherboard ($123.12 for US): https://amzn.to/2TvqdqU
AMD Ryzen 5 2600 Processor
Price: Rs.17,365 ($164.99 for US)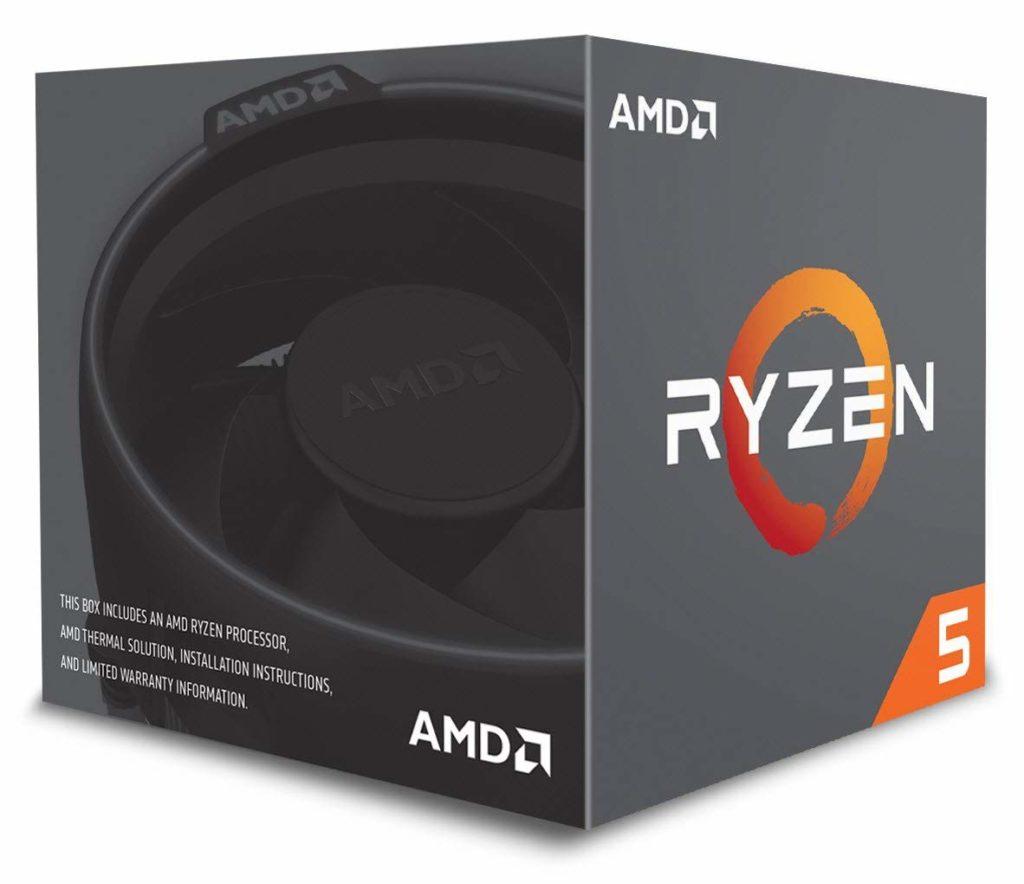 6 Cores/12 Threads UNLOCKED
Frequency: 3.9 GHz Max Boost
Includes Wraith Stealth Cooler
19MB of Combined Cache
Maximum temperature: 95°C
Supported technologies: AMD StoreMI technology, AMD SenseMI technology, AMD Ryzen master utility and AMD RyzenVR-Ready premium
As this is 2019 and as Ryzen is ruling the market totally going for the best budget CPU makes lot more sense. Now, the best seller in this segment is the Ryzen 5 2600 which is powerful, productive, efficient and has lot more features.
With a good motherboard as we have chose, you can easily overclock this CPU to get maximum results.
Buy from here(India): https://amzn.to/2UIQ2nu
Buy from here: https://amzn.to/2HT8lot
ASUS ROG Strix Gaming RX 570 OC 4GB Graphics Card
Price: Rs.13,799 ($159.99 for US)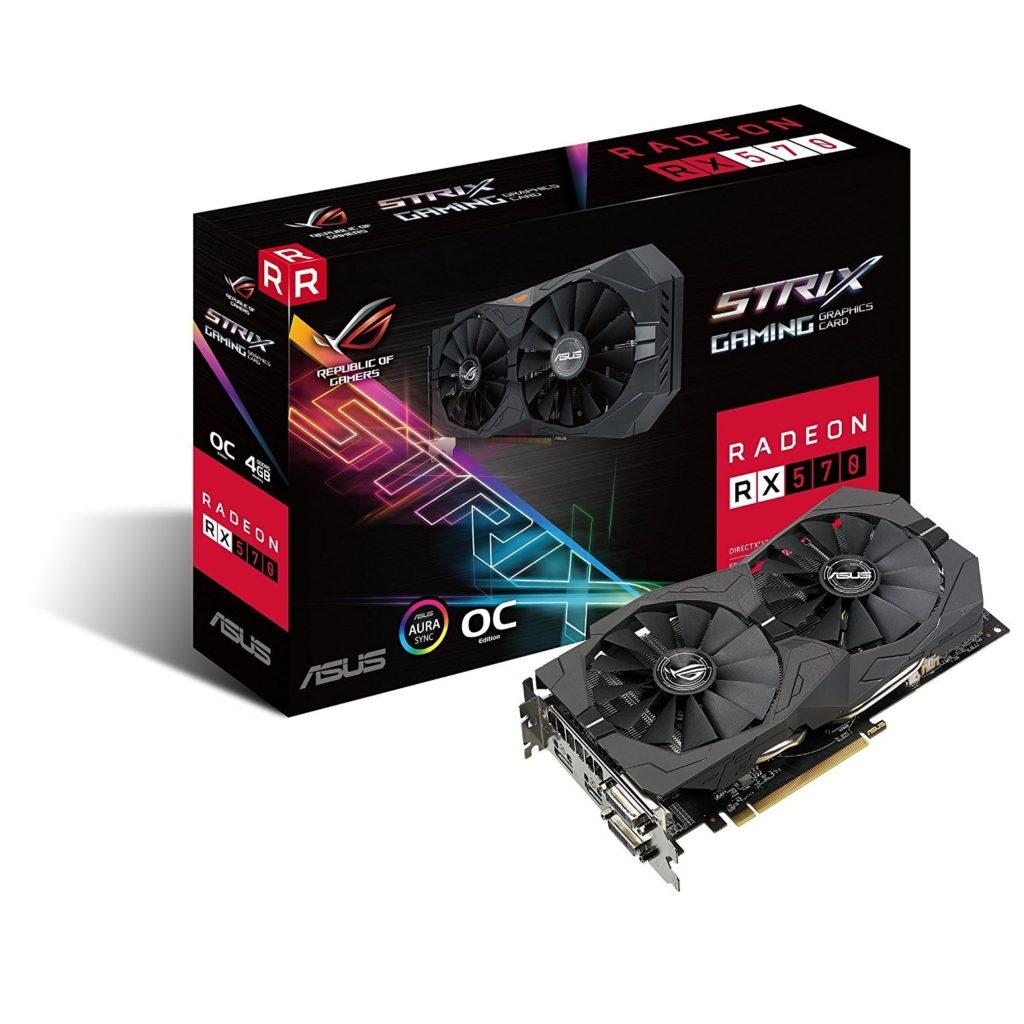 1310 MHz boost clock (OC Mode) for 7% performance improvement over reference. Engine Clock : 1300 MHz (Gaming Mode)
ASUS Aura Sync RGB lighting features a nearly endless spectrum of colors with the ability to synchronize effects across an ever-expanding ecosystem of AURA Sync enabled products
DirectCU II with patented wing-blade fans on 0db fan technology delivers 30% cooler and 3X quieter performance contact with direct-GPU contact heat pipes
Easily monitor and control your GPU's performance and cooling with the intuitive GPU Tweak II interface and Fan Connect II for GPU and CPU temperature sensing
Auto-Extreme manufacturing technology delivers premium quality and reliability with aerospace-grade Super Alloy Power II components
The RX 570 provides a great value when price comes to play, it helps you to get decent 1080p gaming in almost every type of game you are playing these days.
Undoubtedly, at Rs.13,799 this graphics card is a perfect one to pair up with your Ryzen CPU.
Buy from here (India): Click here
Buy from here: https://amzn.to/2WaK4gP
WD 120GB 2.5-inch Internal SSD
Price: Rs.2,199 ($33 for US)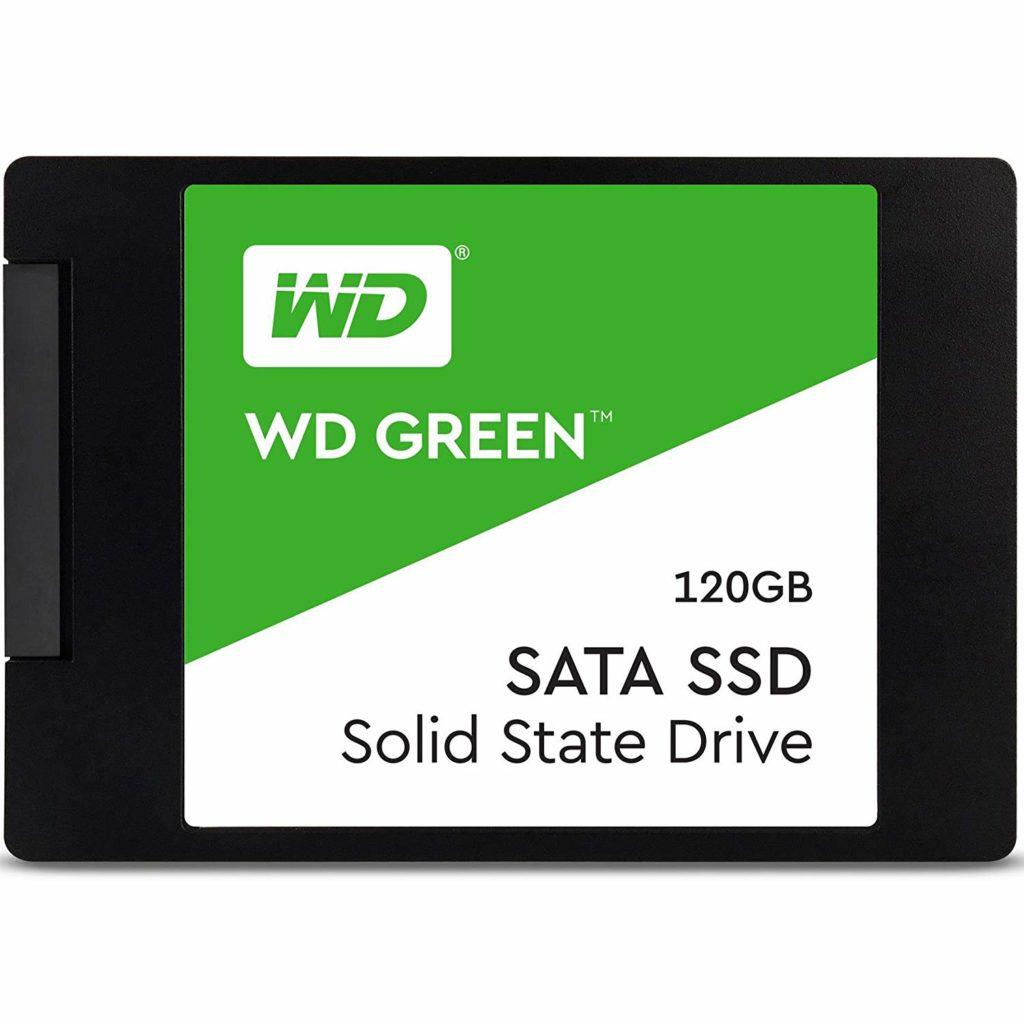 Improved performance for everyday computing
An easy upgrade for your PC
Solid state reliability
Less power, more play
Free WD SSD dashboard
3-year limited warranty
A modern PC is incomplete without an SSD. You should have at least an 128GB of SSD for your Windows to run and ultimately fire up your system and reduce latencies.
Buy from here (India): https://amzn.to/2S9KV23
Buy from here: https://amzn.to/2WlSIc8
Corsair Vengeance LPX 8GB DDR4 RAM 3000MHz
Price: Rs.4,917 ($59.99 for US)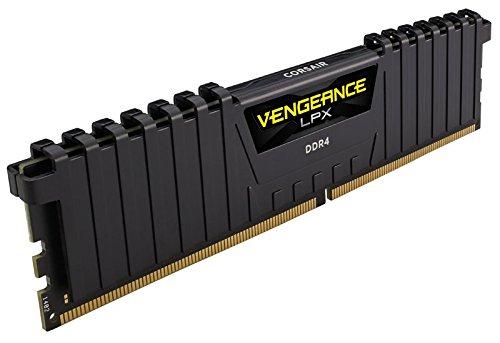 Designed For High-Performance Overclocking
Supports AMD Ryzen Series Motherboard, Capacity: 8GB
Aluminum Heat Spreader, Compatibility Tested
XMP 2.0 Support, Tested Latency: 15-17-17-35, 10 Year Warranty
Compatible With Intel 100 Series, Intel 200 Series, Intel 300 Series, Intel X299 & Ryzen Series
A fast DDR4 RAM is a must for Ryzen processors, and with a B450 motherboard you can overclock the RAM as well. Also you can upgrade this build with another RAM stick of same speed anytime in near future.
Buy from here (India): https://amzn.to/2UoGNsD
Buy from here: https://amzn.to/2WfckyR
Thermaltake PS-TRS-0500NPCWEU-2 TR2 S 500W Power Supply
Price: Rs.3,299 ($86.90 for US)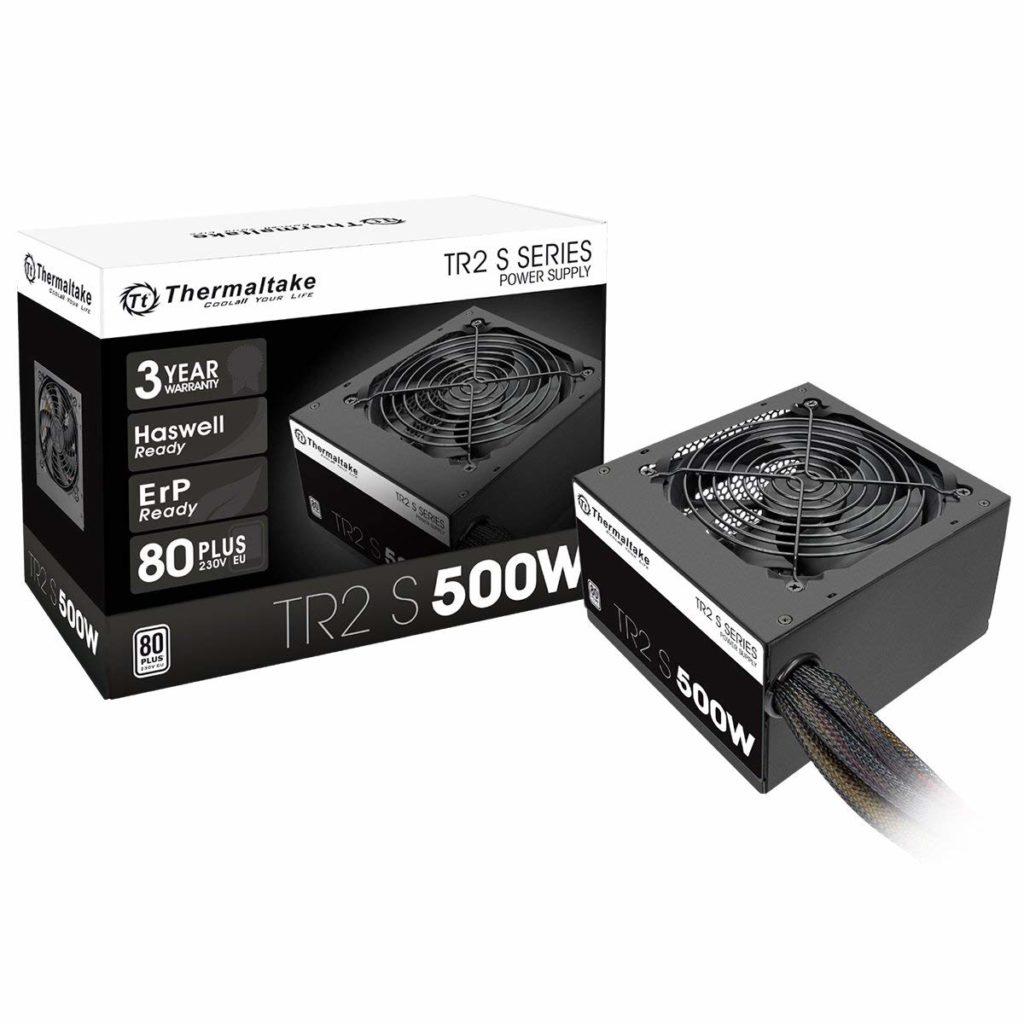 Ultra quiet 120mm fan – the TR2 S Series adopts an 120mm cooling fan and delivers excellent airflow at an exceptionally low noise level
Multiple connectors – the cables used for the TR2 S Series are all sleeved, TR2 S 500W connector's specification as below
80 PLUS 230V standard certified and Haswell ready – TR2 S Series saves energy through its high energy efficiency of up to 86% and is 80 PLUS 230V Standard certified
Quality components enable non-stop usage with stable and reliable performance, no more capacitor explosion and leakage
Single +12V Output – TR2 S Series is equipped with a powerful +12V rails, allowing a superior performance under all types of system loading
A 500 Watt good quality PSU will help you power all your components freely and safely, also make the PC future-proof.
Buy from here (India): https://amzn.to/2RP0Jb6
Buy from here: https://amzn.to/2ThrrFS
Western Digital WD10EZEX 1TB Internal Hard Drive
Price: Rs.3,600 ($47.41 for US)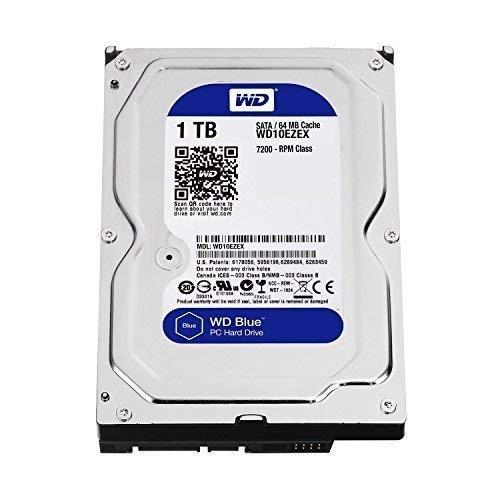 Upgrade and backup with ease
Future-proof storage
Improve PC performance
1TB capacity
3.5-inch internal hard drive
64MB buffer size
7200 RPM Class
IntelliSeek: Calculates optimum seek speeds to lower power consumption, noise and vibration
Data LifeGuard: Advanced algorithms monitor your drive continuously so it stays in optimum health
A must-have HDD, here we take a standard 1TB HDD to keep all your movies, songs, files and games safely. A 7200 RPM class is chosen here to make the HDD as fast as it could possibly be.
Buy from here (India): https://amzn.to/2RgNPNX
Buy from here: https://amzn.to/2FZpryo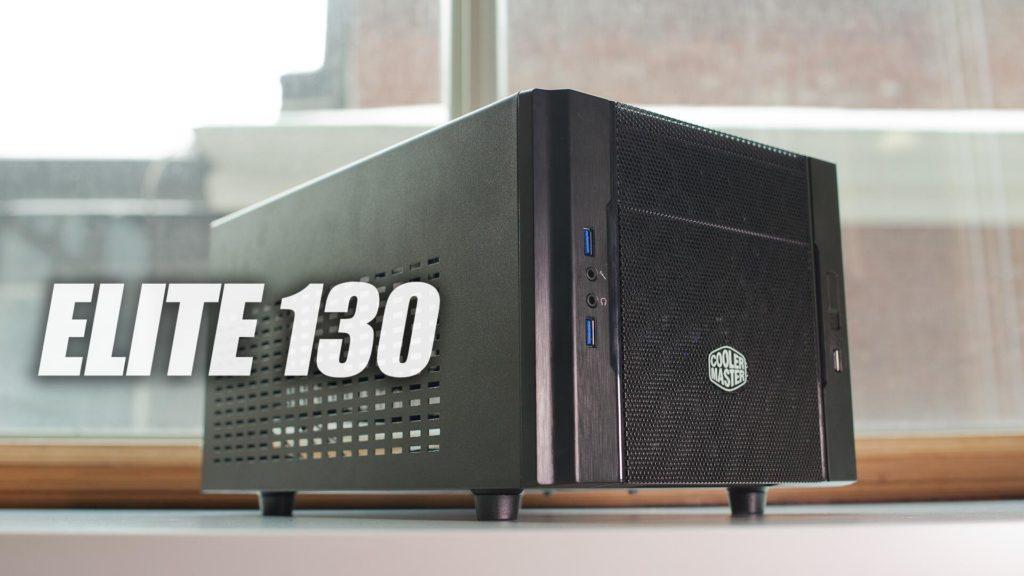 If all the prices remain somewhat like this as mentioned above, then the Rs.65k that you will be spending will be a true investment for a great gaming mini PC honestly, with lots of scope for future upgradability.
Advantages of this mini PC:
Here are some of the advantages of making this mini PC build: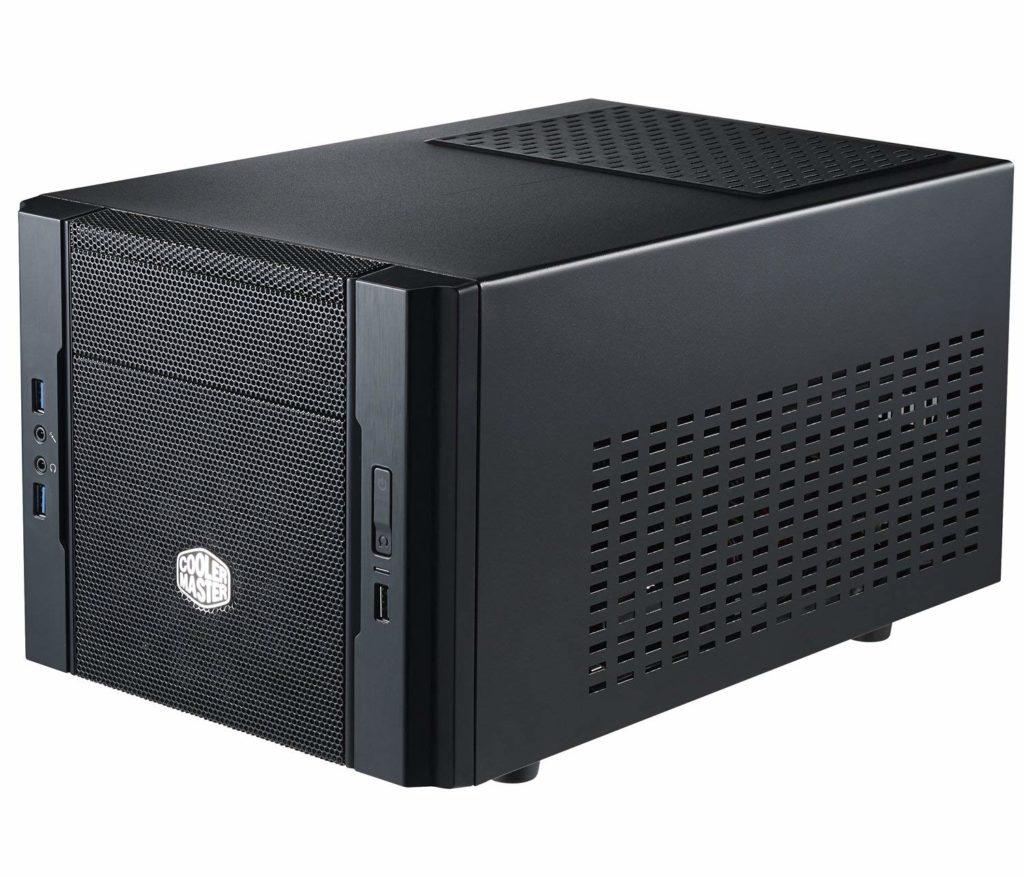 Portability
The first big advantage of the build is its portability, you can easily fit this into some box and carry it anywhere you want. Even you carry this to your friend's house, plug in to a TV or monitor and use multiple joysticks to play games together.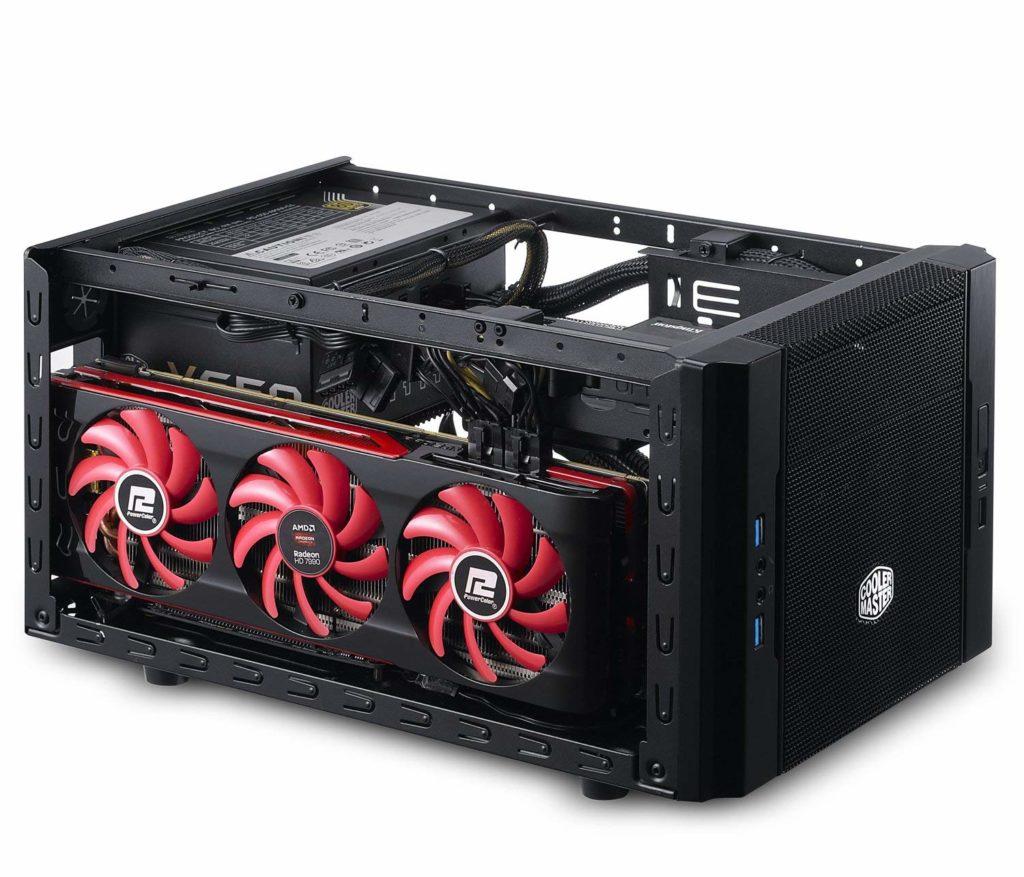 Powerful gaming workstation
In spite of being such small it is truly powerful, having the best Ryzen 5 2600 under its hood, it's gaming as well productive performance will totally blow your mind. Plus, you can overclock it anytime with this awesome motherboard.
You can throw in any graphics card you like we but prefer to go for the AMD one to get improved performance.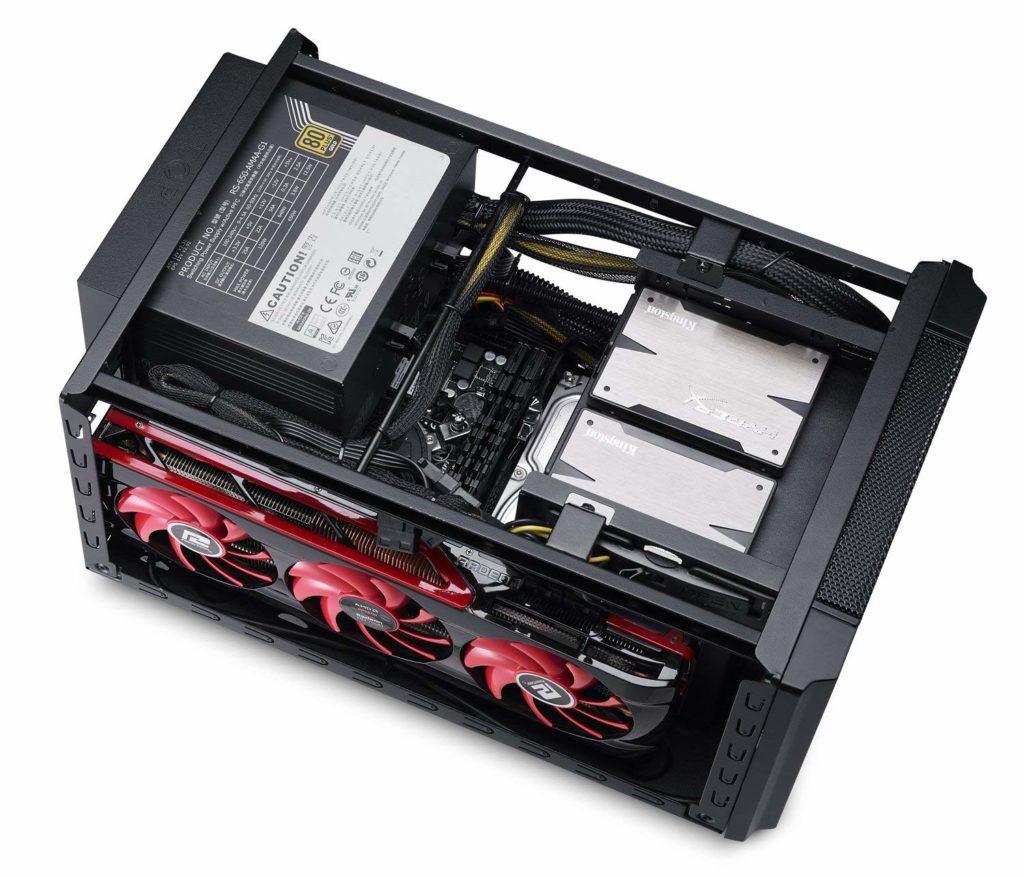 Storage? Not a problem at all
You can have one major question that whether this small PC have enough room to accommodate multiple SSDs or HDDs for enough storage? The answer is yes.
Thanks to Cooler Master for this amazing case that bears lots of space to accommodate your storage devices as well as keeping room to accommodate more in future.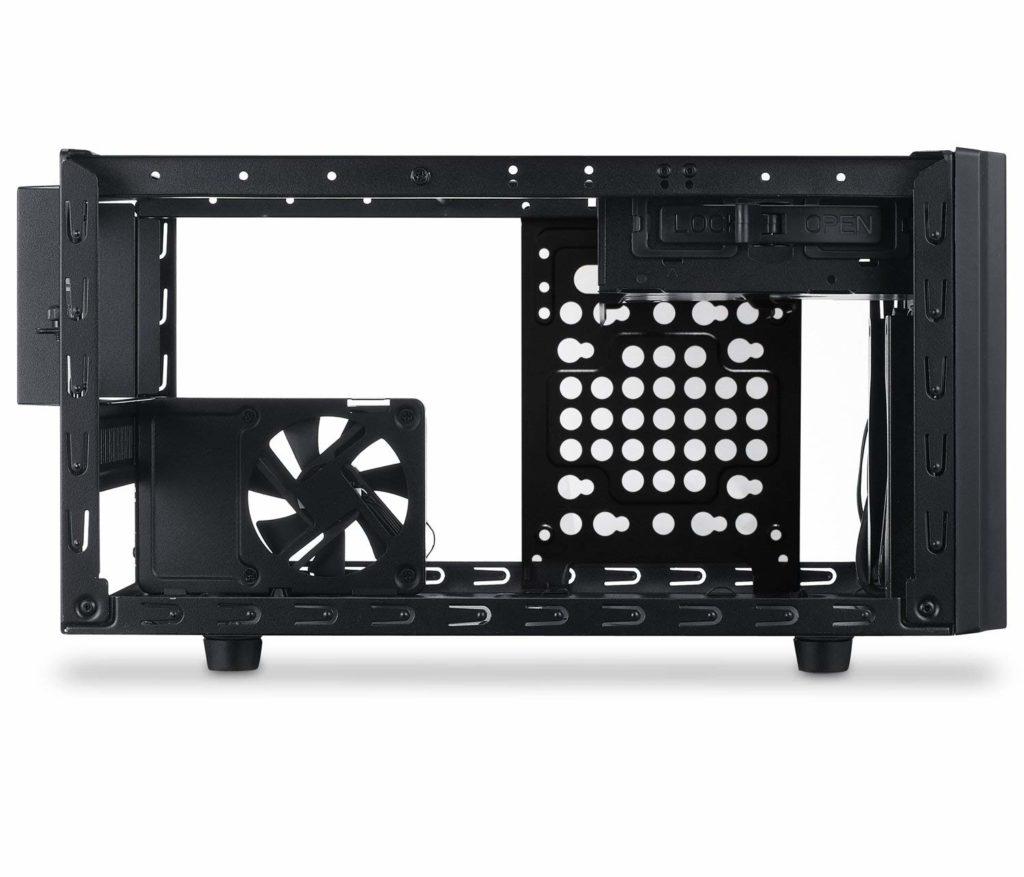 Cool and Comfortable
Another essential thing about any PC built is its cooling, and here being so small, it may strike you that how can this tiny thing remain cool?
Thanks to this PC case, it has got one 120 mm fan at the front and one 80 mm fan on the side pre-built. If you find the stock cooler a bit noisy or want some amazing cooling for overclocking then this build can easily accommodate a 120 mm water cooling kit at the front.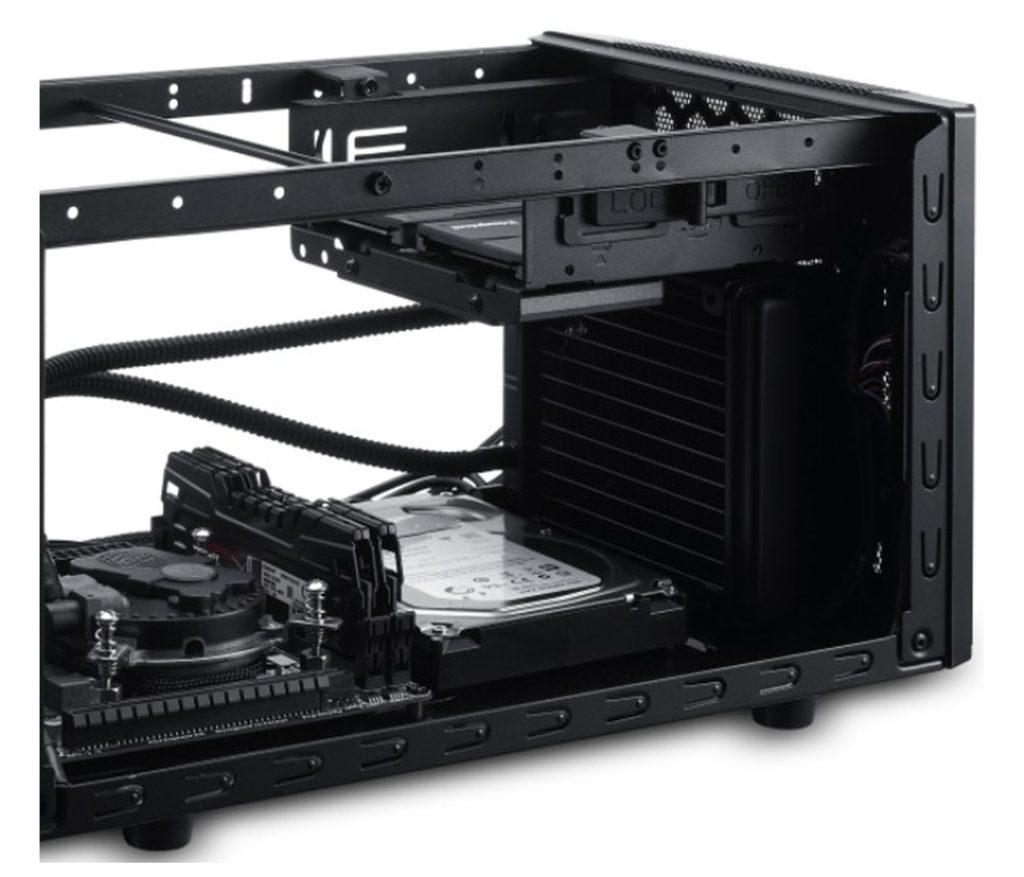 Future-proof
Being built on a future-proof AM4 platform, you do not have to worry about what's next. The AM4 platform will still be used over next 2-3 years by AMD so you can easily go for newer CPUs over the time.
You can allot another RAM, and multiple SSDs or HDD anytime you want, and having a good B450 motherboard, with BIOS updates you can use this motherboard for future CPUs as well.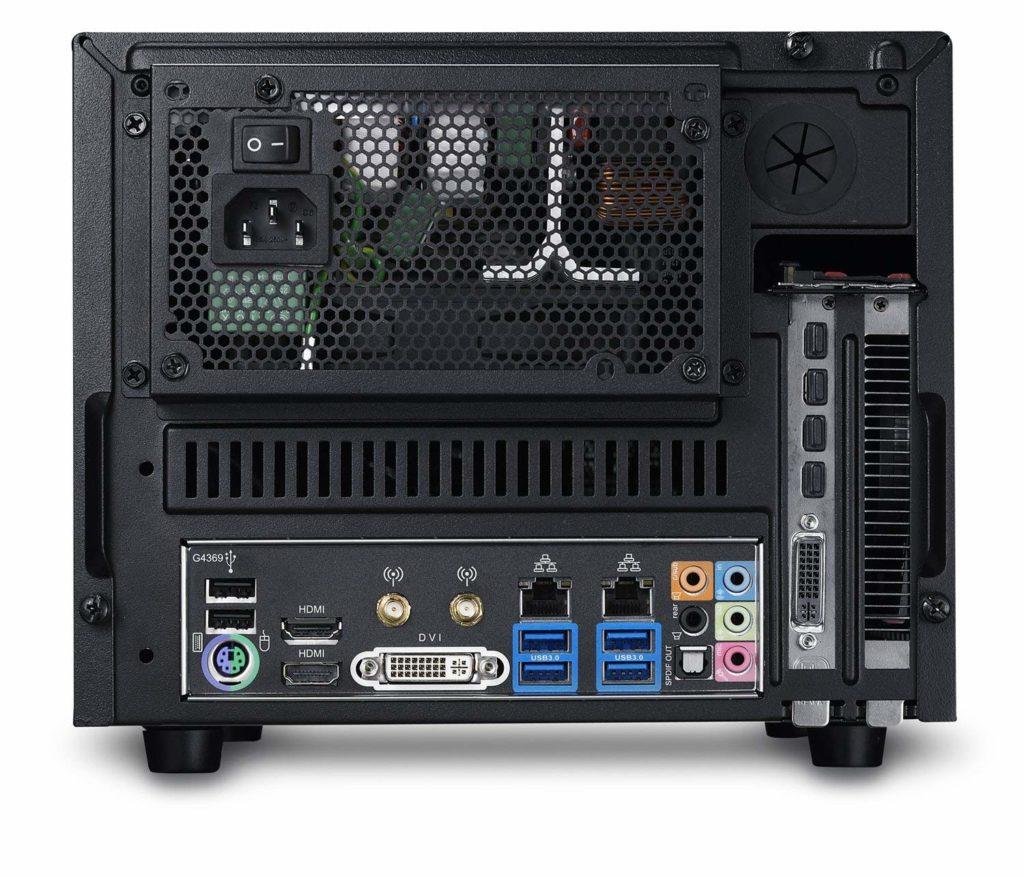 This build is intended for all those gamers who need a powerful gaming rig in a really small form factor. Also, this build is ideal for those who need a powerful workstation for editing, developing and other stuff.
Well, this was our mini PC build under Rs.65,000, how did you like this build? Tell us your views down in the comments.
Do check out:
😎TechnoSports-stay UPDATED😎