Qualcomm has already announced its fastest Snapdragon 8cx processor for compute platforms based on 7nm architecture… But why is it so special?
Mobile chip manufacturer Qualcomm is well known for its powerful mobile processors. From performance to graphics, from camera features to power efficiency, Snapdragon chips have been way ahead of its competitors every time.
Powering the lower-end smartphones to the premium flagship devices, Snapdragon processors have been the powerhouse for billions of devices across the world. In 2018, we have seen the revolution of new age 7nm based architecture processors, from Huawei's Kirin 980 to Qualcomm's Snapdragon 855.
Apart from unveiling the new Snapdragon 855, Qualcomm also unveiled its new age 'X' series mobile processors. The "X" stands for "extreme". This is what the Qualcomm's marketing department wants you to think about the new age 7nm based eight core Snapdragon 8cx processor.
The Snapdragon 8cx
This new chip is totally made to power laptops and 2-in-1 convertible PCs. The new fanless processor will directly compete with Intel's Amber Lake and Whiskey lake series of processors. Physically also this chip is the largest processor the company has ever made, combining the most powerful CPU and GPU that Qualcomm has ever devised yet.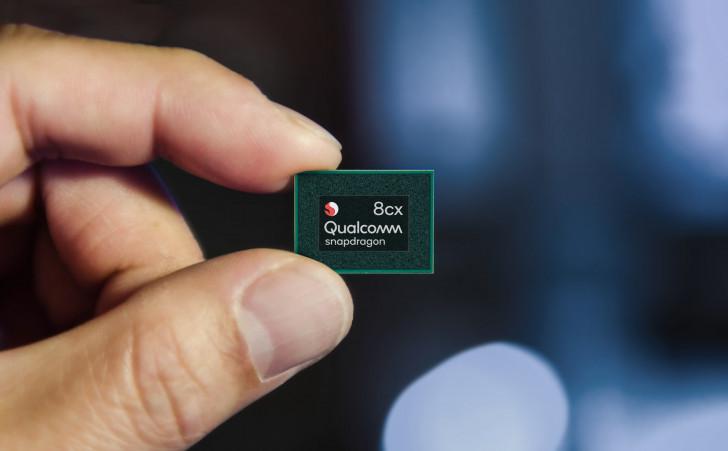 The biggest highlight Qualcomm wants to give is to combine the specialities of both PC and smartphone and fuse it onto some laptop or convertible, making work and productivity much more simpler. This 8cx chip will give the best performance by Qualcomm that the company has ever achieved yet.
Another notable thing is the company's promising "amazing battery life," and up to 2Gbps cellular connectivity. So, Qualcomm is aiming for its vendors to make thin and light portable laptops that are powerful as well as more power efficient to increase your productivity.
You may still think this to be a dream, but its not, check out the total specs of the new Snapdragon 8cx mobile processor: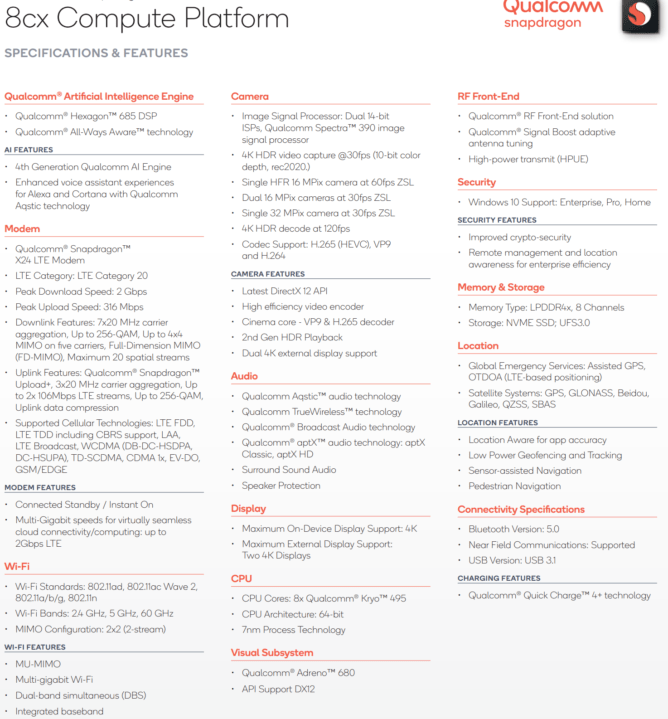 Let's talk about the processor in details:
Performance
The Snapdragon 8cx chip is the first independent product after a lot of effort by the mobile platform giant Qualcomm to produce a laptop chip, that has enough power as to take on Intel in the ultraportable space.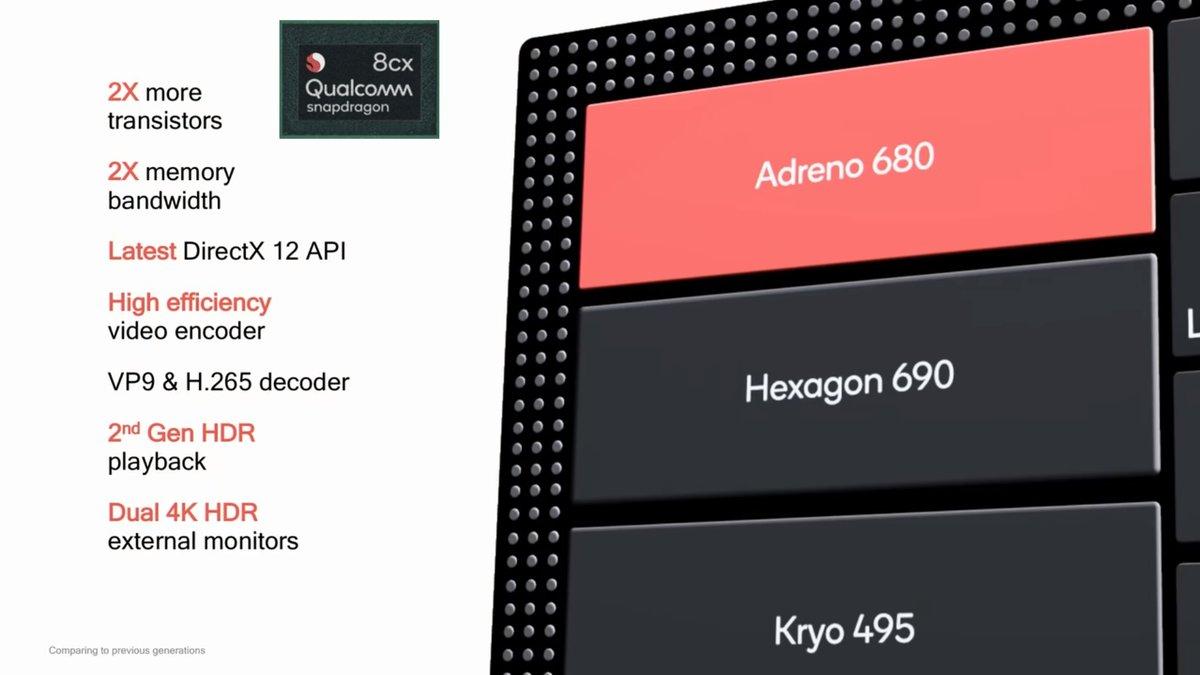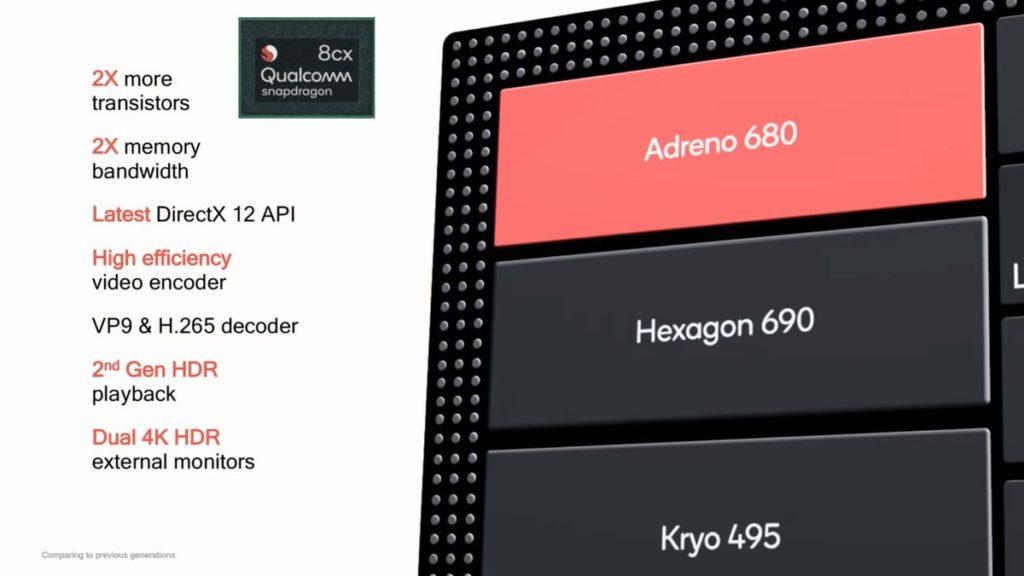 The first 7nm process 64-bit CPU architecture laptop chip in the industry will have a lot of its own benefits and will use the same 8 basic processor cores – 4 x A76, 4 x A55, just like in the Snapdragon 855.
In this case, Kryo 495, as it's called, is cranked up higher and has a lot of cache memory – a full 10MB between the L2, L3, and system cache. So, unlike its predecessor Snapdragon 850, which was previously used in Lenovo C630 WOS at IFA 2018, the 8cx chip dedicatedly made for full-fledged work on laptops.
Qualcomm even claims that it's 8cx has a performance that is comparable to a 15-watt Intel U-series processor, the same you'll find in most of today's thin-and-light Windows laptops or covertibles.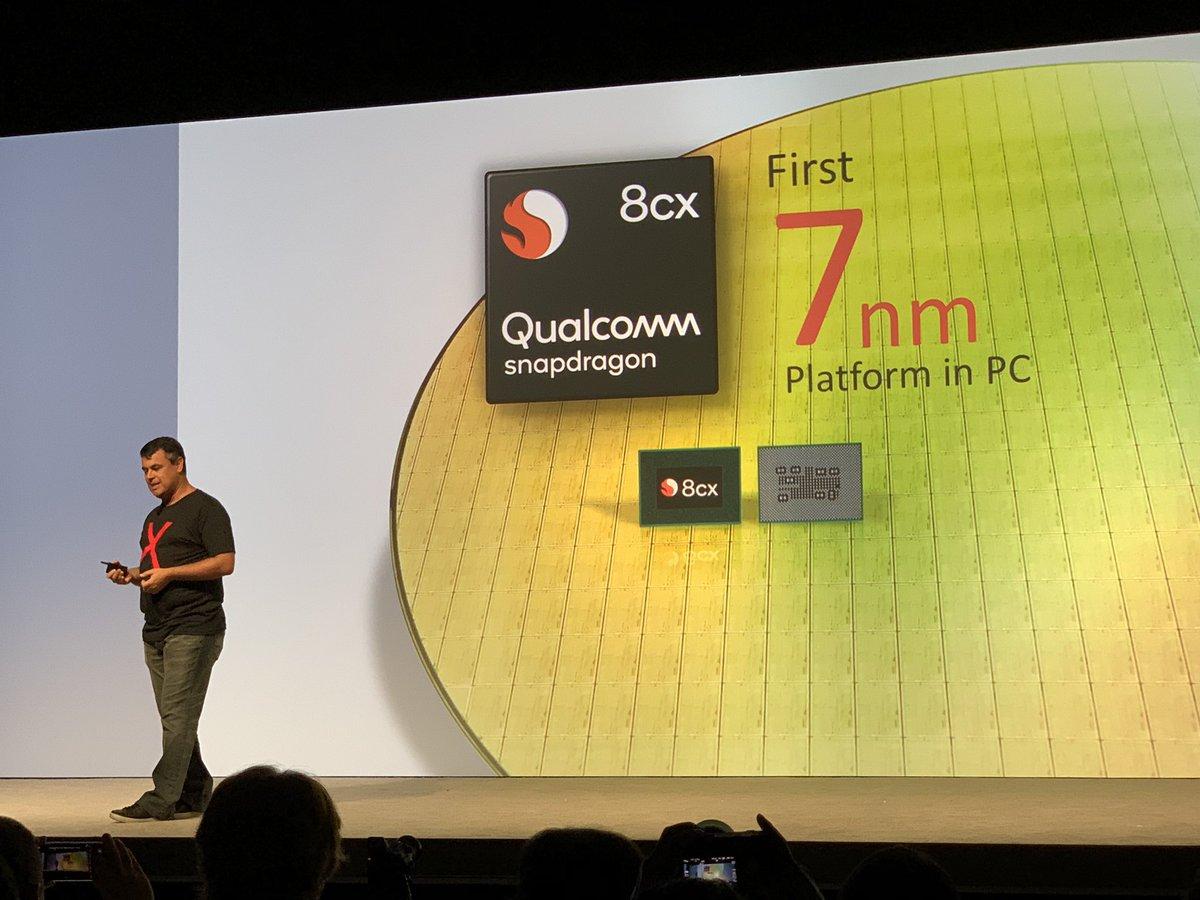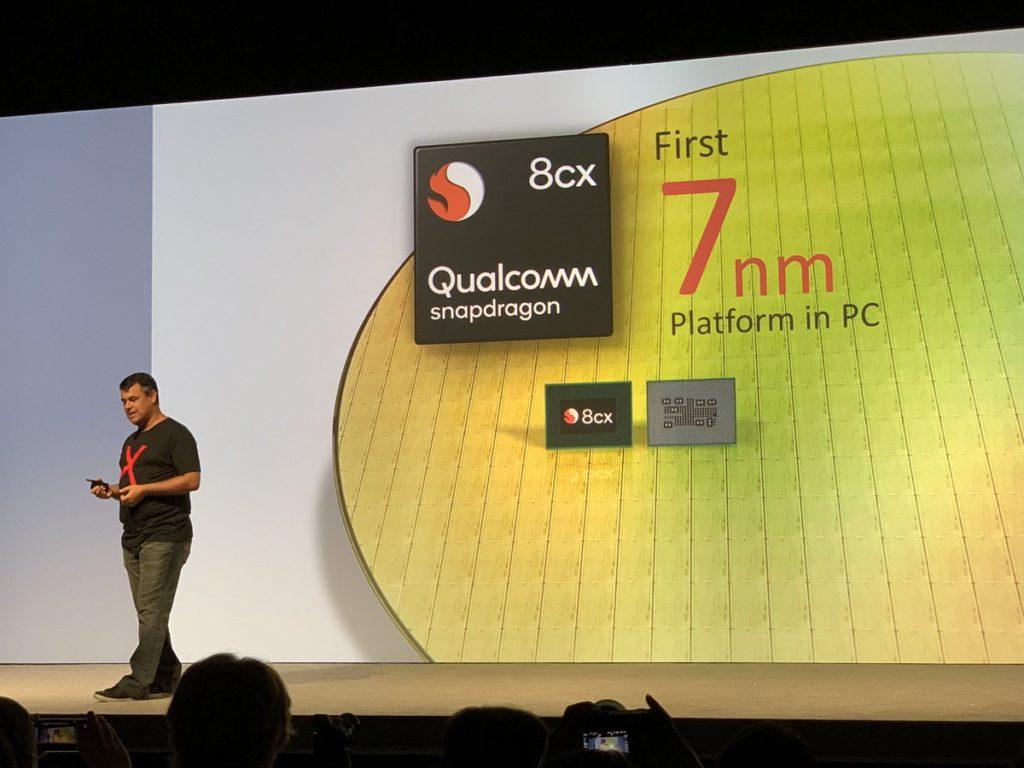 Graphics
Coming to another essential part of the Snapdragon 8cx is its graphics which solely depends on the Adreno 680. Qualcomm even says that its new Adreno 680 Extreme GPU will be twice as fast as we have seen in the previous Snapdragon 850 for Windows laptops.
Laptops bearing this chip will able to host a display up to 4K HDR at 120FPS. Having the third-generation PCI-E, it can support two 4K HDR external monitors simultaneously, which is a huge upgrade from supporting only one monitor before. Also, you get the modern DirectX 12 API support for running modern games.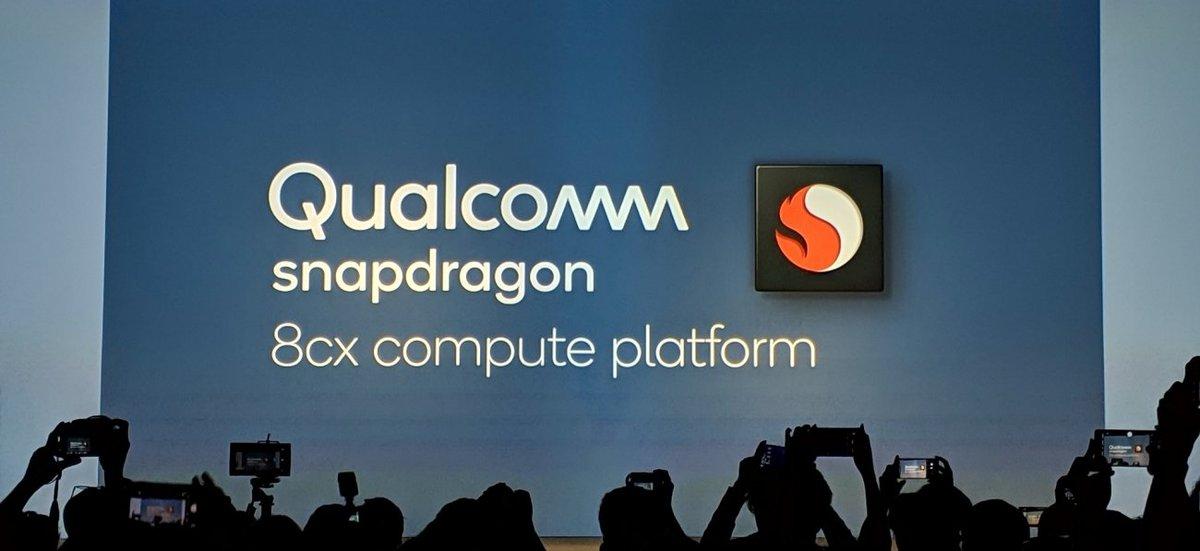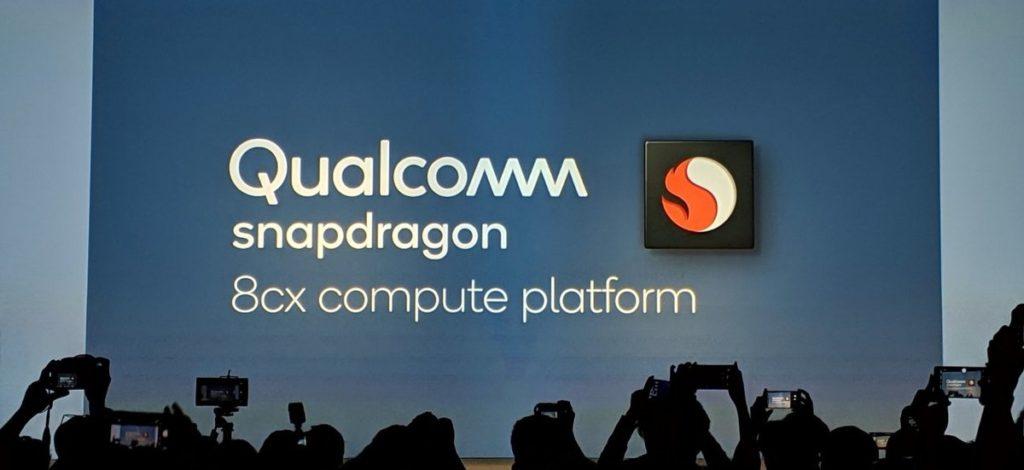 Flexible options & AI capabilities
The Snapdragon 8cx will support up to 16GB of LPDDR4x RAM, with greater bandwidth and NVMe SSDs with higher speeds and UFS3.0 storage. Also, there's the support for USB 3.1 Gen 2, that theoretically doubles the amount of data you can sling over your USB cables up to 10Gbps.
The processor will also be compatible with both Amazon's Alexa and Microsoft's Cortana voice assistants. Talking of AI, the chip has the Hexagon 685 DSP, and is equipped with a 4th-gen Qualcomm AI engine.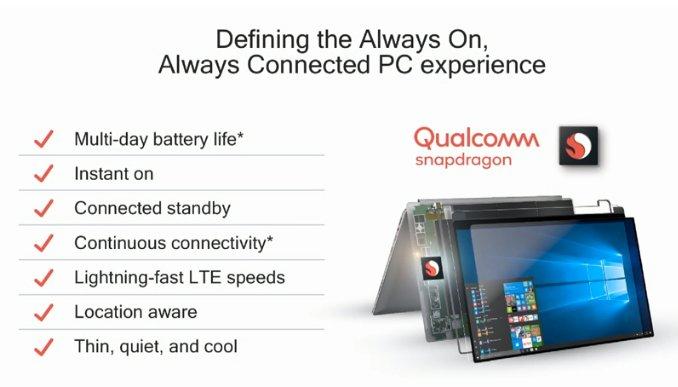 Battery life & Power consumption
Being built on 7nm architecture the key benefit that these processors will have is that they will consume only 7 Watt of power. Battery life will remain as Qualcomm's major selling point.
They also expect that these machines will easily last people two full work days and then some on a charge. Also, there's the support USB-C quick charging using Qualcomm Quick Charge 4+.
Alex Katouzian, senior VP and GM of mobile for Qualcomm Technologies in an official press statement said,
"With performance and battery life as our design tenets, we're bringing 7nm innovations to the PC space, allowing for smartphone-like capabilities to transform the computing experience"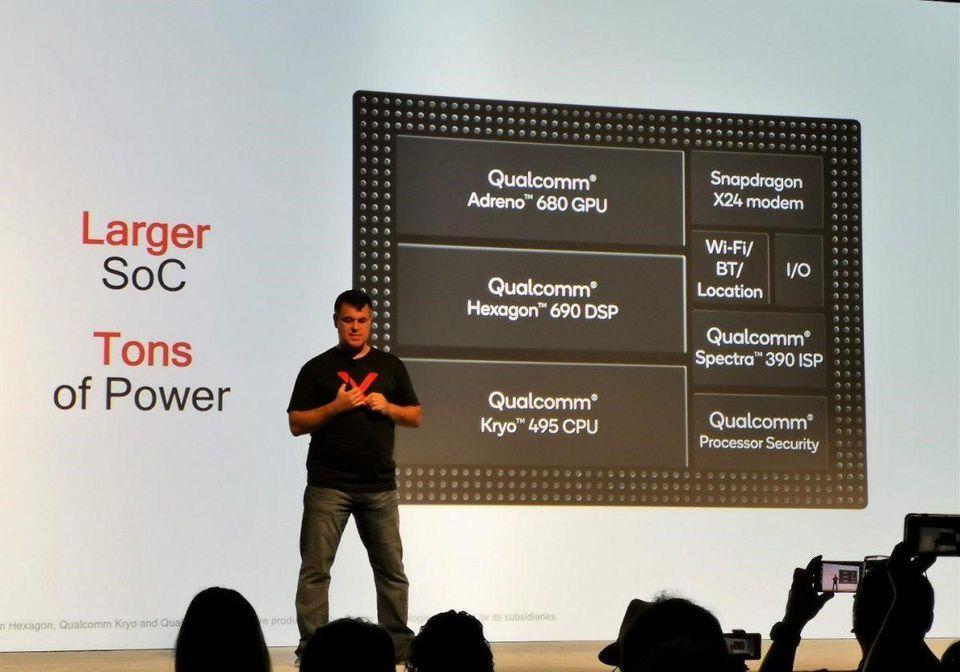 Connectivity
The Snapdragon X24 LTE modem is used in this chipset same as in the Snapdragon 855, which enables 5G support but actually not without the
Qualcomm's X50 5G modem. The Snapdragon 8cx aims for always-on and connected Windows 10 laptops and 2-in-1 convertibles.
The chip supports 4×4 MIMO antennas for LTE and Qualcomm promises speeds of up to 2 Gigabits via this modem. On the other hand, also there's the support for Bluetooth 5.0.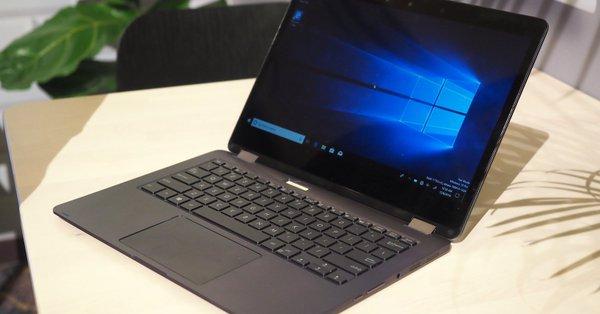 Audio & Camera
Qualcomm's Aqstic audio technology that is integrated into this processor brings along a host of advanced audio codecs and voice software technologies – enabling multi-voice assistant support.
As this will be a hybrid kind of technology, you'll also get the camera support for laptops as well. So, the chip will support:
Image Signal Processor: Dual 14-bit ISPs, Qualcomm Spectra™ 390 image signal processor
Megapixel Support: Up to 16 MP dual camera, Up to 32 MP single camera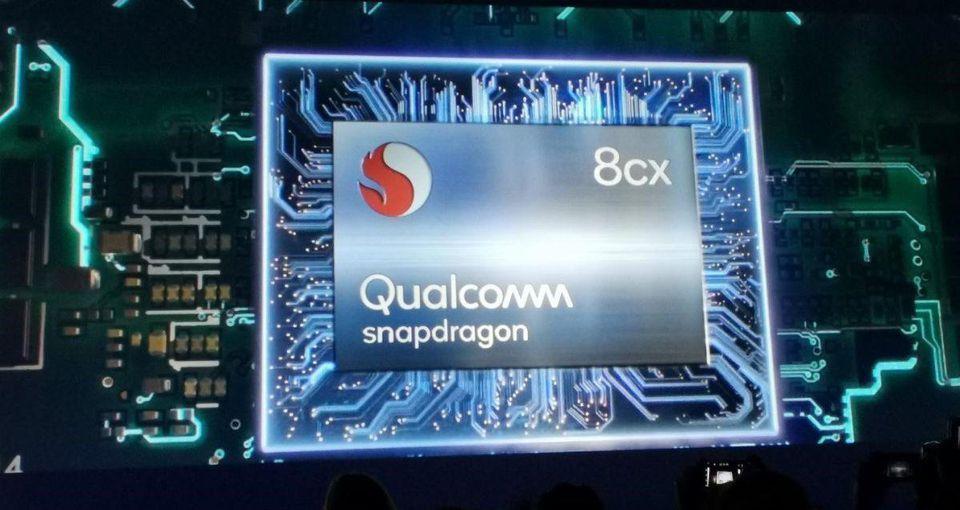 Qualcomm vs Intel & AMD
Qualcomm has also claimed in its unveiling that 8cx chip has performance that is comparable to a 15-watt Intel U-series processor, the same that you'll find in most of today's thin-and-light Windows-powered laptops or convertibles or even in MacBooks.
But the fact remains that the Qualcomm's chip will draw less than half the electricity — only 7 watts. Coming to the sustained performance, Qualcomm expects its processor to be as fast as an Intel chip that has to do its everyday work within a thermal envelope of just 7 watts.
We know AMD is desperately working on their 7nm chips, which they will unveil soon next week, now it will be interesting to see how both of these chip manufacturers go head to head to reach the ultimate throne.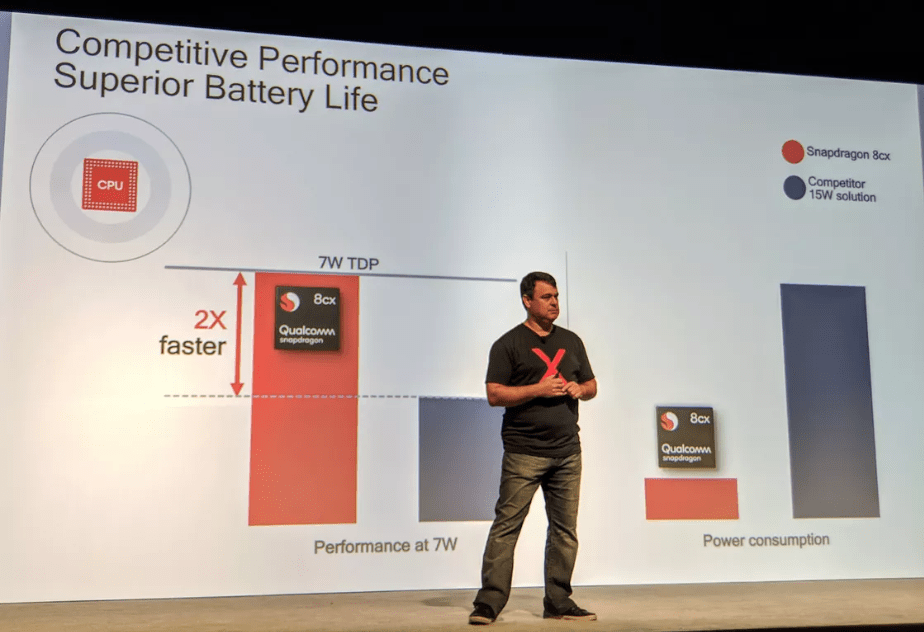 Well, to be honest, the Snapdragon 8cx is an interesting chip which has an aim to fuse the better offs of a smartphone into a Windows PC and make it an ultra-portable device for your everyday tasks. With this chip, Qualcomm is trying to push its limits and trying to make a new concept that might be something which we will see in our future.
Qualcomm and Microsoft are desperately working together and make a great product in future that supports a ton of apps to create a better ecosystem in future.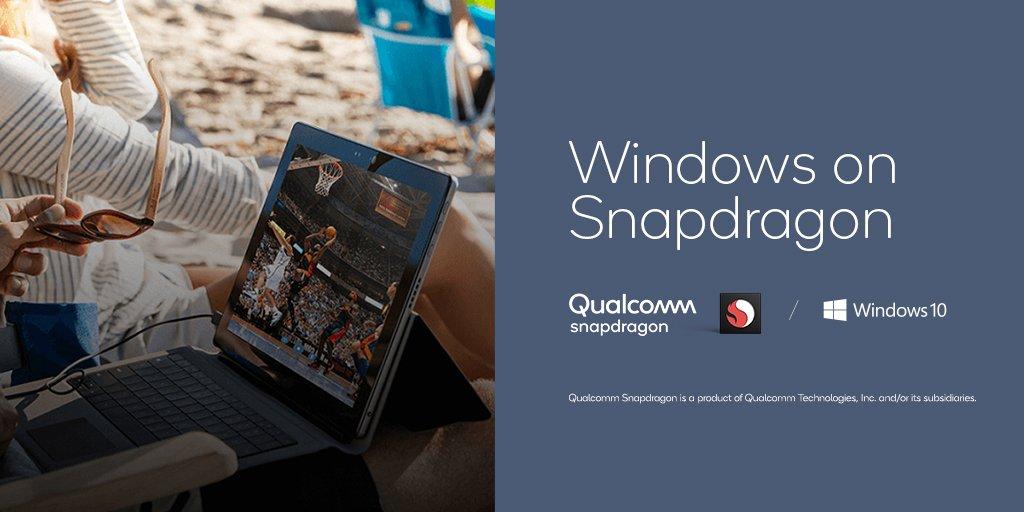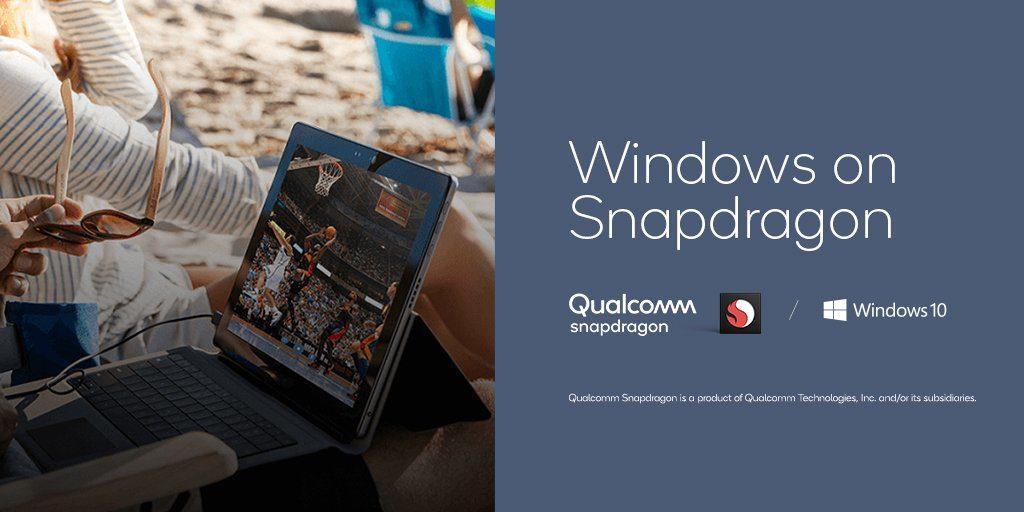 Qualcomm also has assured that this chip will support Windows 10 Enterprise, coming to the browsers both the Chromium and Firefox web browsers will run natively including many more apps which will get ported over in coming days.
Here's a screenshot of all the Windows supported apps that Snapdragon 8cx can handle with ease as of now: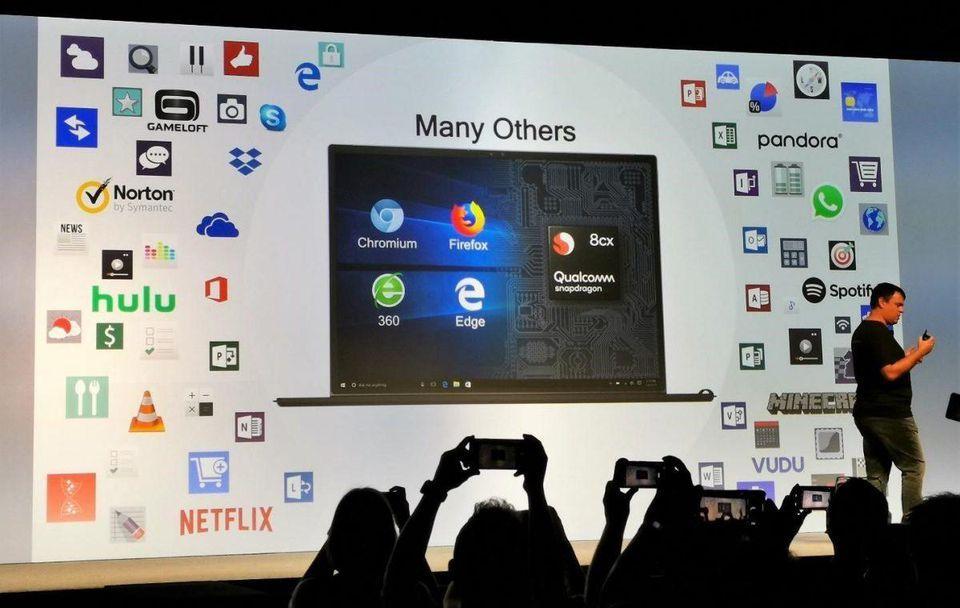 Availability
Qualcomm has hinted that the partners are on board and has also assured that the first products will get launched in the second half of 2019 and start getting shipped somewhere in Q3 2019.
Truly, Qualcomm has showed off what they can really do and this time stunned all of the Silicon industry. Well, honestly speaking I'd love to see new gen laptops and convertibles that has double the power than normal ones and has much more battery life.
Also, it may happen with this chip laptop getting camera implementations as well and stay always connected with its inbuilt network connectivity options. Well, the future of computing seems pretty interesting… What do you think? Tell us in the comments… 😊
Do check out: AMD 7nm Ryzen 3000 CPUs prices and specs revealed
😎 TechnoSports-stay UPDATED 😎