Looking for a great budget monitor for your new build? LG 22MP48HQ at Rs.7500 with 22-inch Full HD IPS Display, 5ms Response Time & 178 degrees Wide Viewing Angle
Finding a perfect monitor may sound a bit confusing these days, especially when you have hundreds of good models out there. From professional makers like Acer or HP or Lenovo or Dell to consumer electronics giants like LG or Samsung or Benq, everyone has their own range of monitors in the market.
So, choosing the right one in the budget seems much more confusing. Now, already you have the headache of buying a great PC and on top of that a great monitor to support that. To make things easier for you we have reviewed and selected the best budget monitor at Rs.7500 in the market.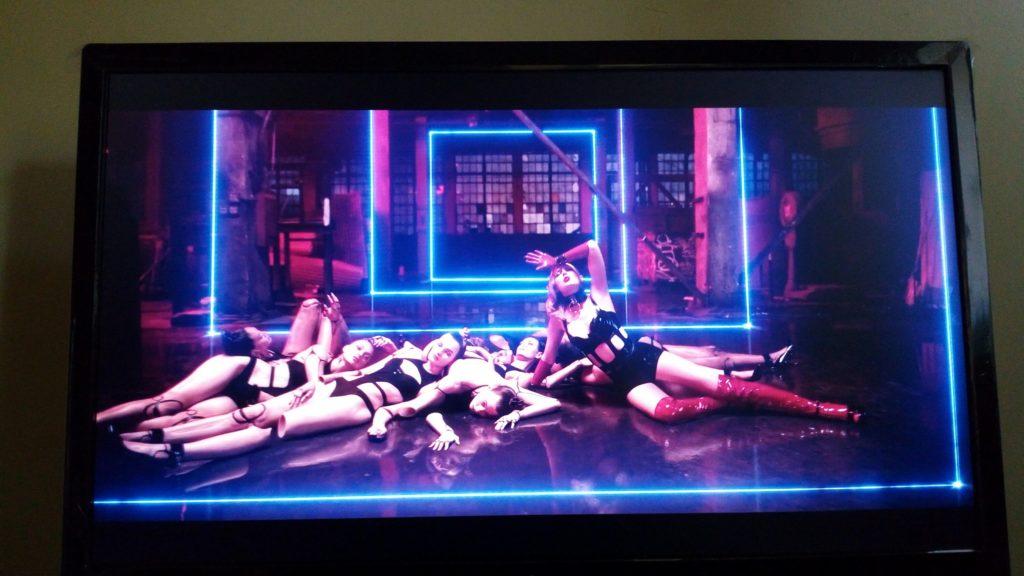 Before that let's see what must have things that you must look for in a monitor in 2018:
Refresh Rate: 60 Hz,

Response Time: 5 ms,

At least an aspect ratio of 16:9,
Full HD (1920 X 1080) IPS Panel,
Should have an HDMI Port,
178 degree Wide Viewing Angle
Having known the must-have features that a modern-day monitor should have, let's talk more about our monitor – LG 22MP48HQ. So here is a brief overview according to our usage: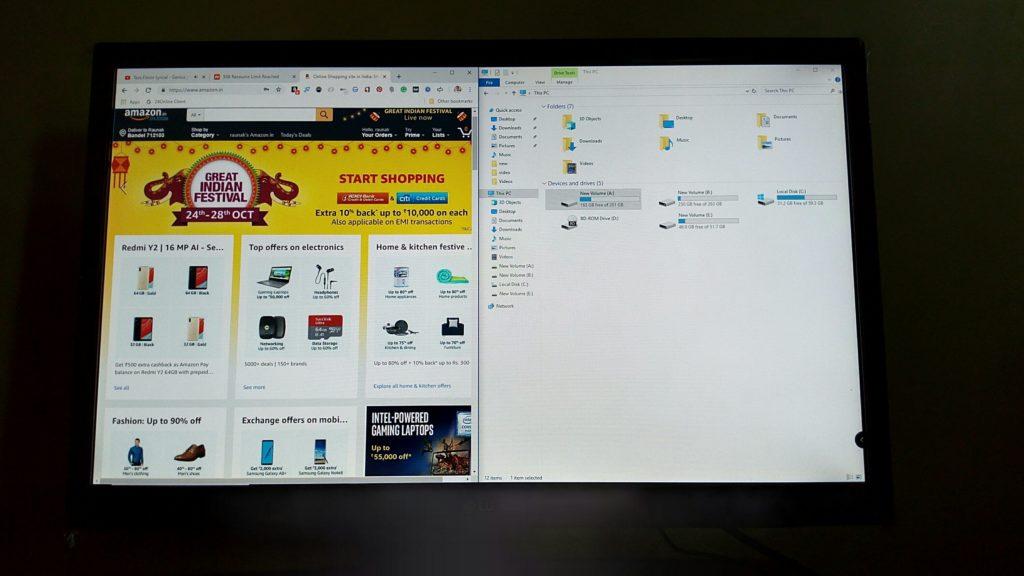 Doing normal everyday task
We all do heavy work on our PCs and eventually on our monitors as well. So, working long hours on this device does not strain much as because you can reduce the amount of blue light emitted by the monitor. You also set different modes including reading mode, gaming mode, cinema mode and more… You can choose your modes accordingly.
Working on this monitor and using Windows is another treat for the eyes, as things look great and working on this one using a variety of options makes things much easier.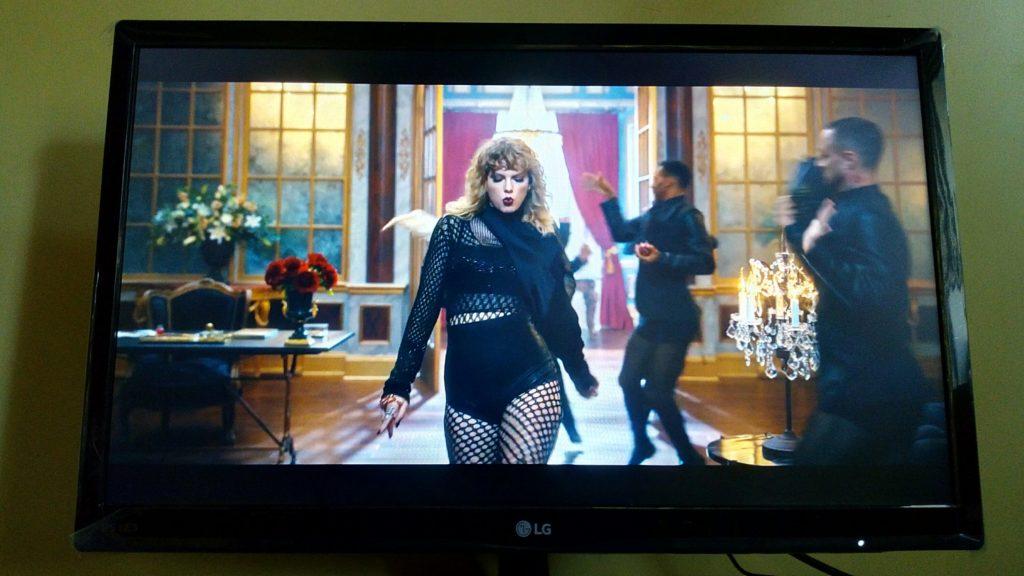 Watching videos and movies
Another great viewing experience that you get is when you watch movies or music videos on it. Though at normal mode, things look good, for best results turn on the cinema mode through the LG On-Screen Control. If you are an AMD graphics user, you can opt for the vivid mode for videos to get the best results.
Its notable to mention is that this LG monitor has a great colour accuracy with 16.7M colour depth, and the IPS panel makes things much more bright and vivid.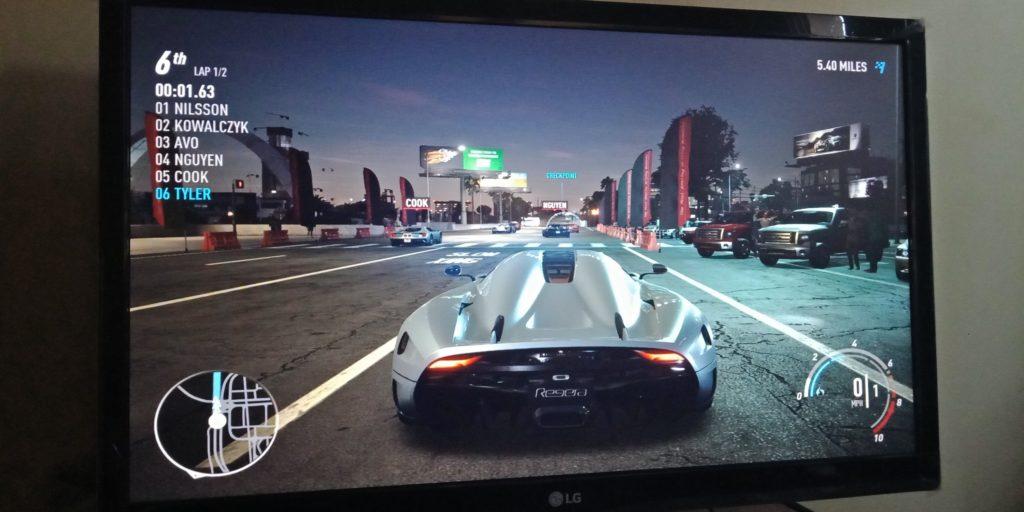 Gaming
The gaming experience on this monitor is just phenomenal. With a 5 ms response time, it is ideal for e-sports as well as for any other intensive game. Initially while playing NFS Payback, I was facing some stutter, until when I turned the response time high from the monitor settings that can be accessed via the buttons on the monitor.
Use the best settings according to your graphics card or integrated graphics to get the best results while playing games on this monitor. A 178 degree wide viewing angle makes things much more comfortable to see from various angles especially when you are playing multiplayer games or watching movies with friends.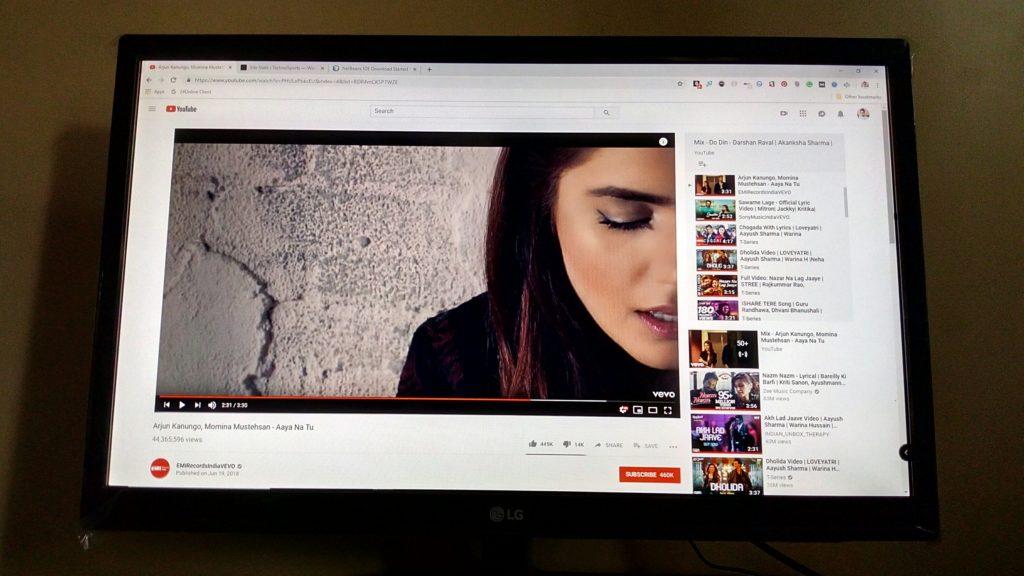 Web-Browsing
Day-to-day web browsing on this monitor is another lovely task. As you get a 22-inch huge display, viewing websites, watching YouTube has just got simpler and much more vivid. For long browsing sessions make sure to reduce the blue light so that you do not face eye strains.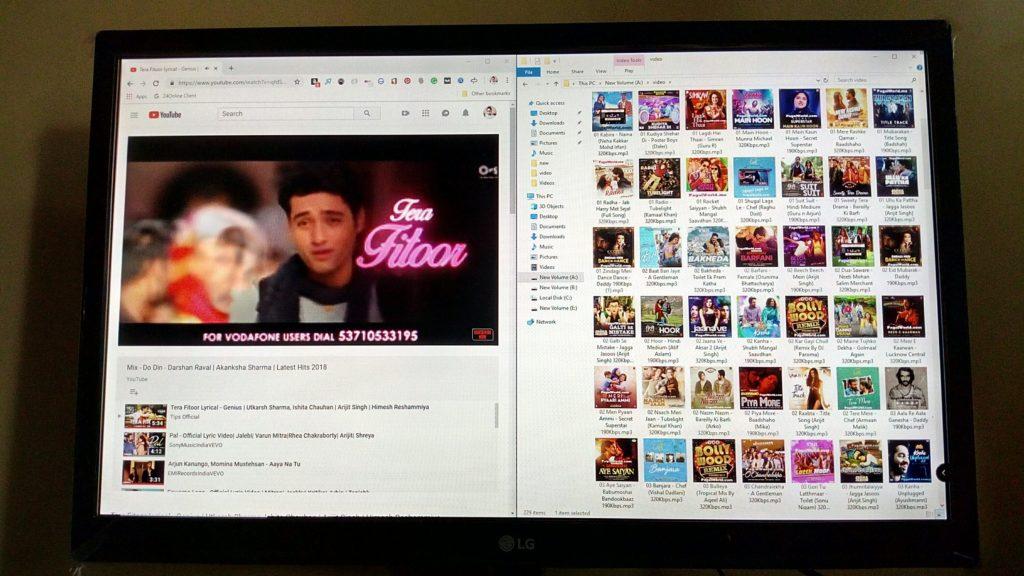 Split Screen
Split up the screen to two, three and even four segments to multitask easily. For smooth multitasking use a quad-core CPU to get the best results. Read or browse through websites, as well as watch YouTube videos or watch movies simultaneously.
Devs, video editors, coders and graphic designers can go for this monitor without any doubt, to multitask using this monitor easily.
Connectivity Ports
The LG 22MP48HQ has the following connectivity ports:
1 VGA Port,
1 HDMI 2.0 Port,
1 Audio-Out Port,
1 Headphone Port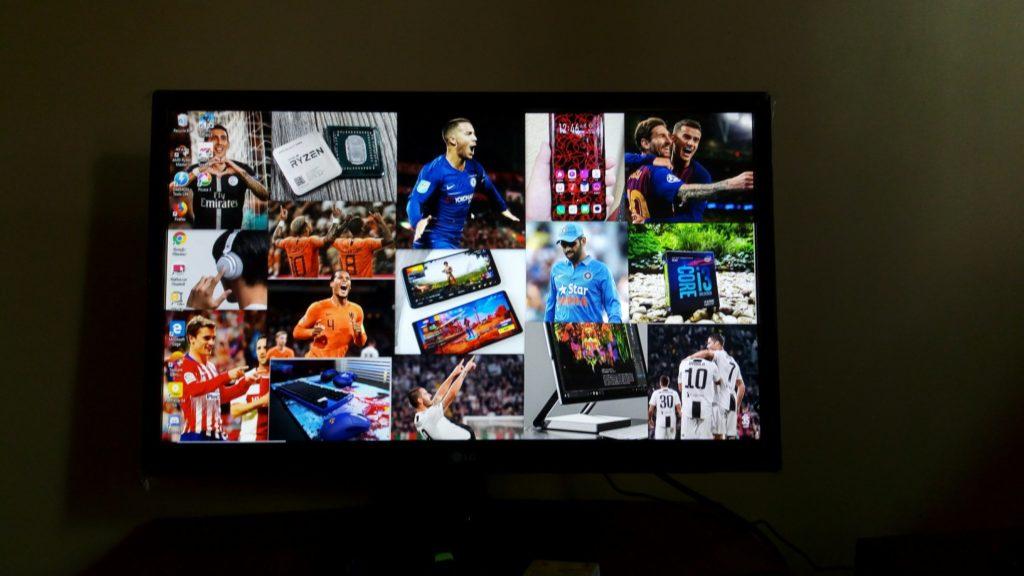 Verdict
This LG 22MP48HQ is a great FULL HD IPS LED monitor at Rs.7,500 and is great for those who are tight on a budget yet in need of a great FHD monitor. Here are some of the pros and cons of the monitor:
Pros:
IPS Anti-Glare Panel
60Hz Refresh rate
Flick-free display
16.7M colour depth
5ms Response Time
Has energy saving options
Split Screen Support with up to 4 screens
Cons:
The bezels could have been slimmer
Does not support AMD Free Sync or NVIDIA G-Sync options
So, here was our full review of the LG 22MP48HQ monitor. If you are in search of a great budget monitor and your budget is around Rs.6 to Rs. 8k, you can easily go for this monitor. Buy from here: https://amzn.to/2SMKHez
Want more suggestions regarding monitors? Do check out: Best Gaming Monitors under Rs.40,000 in India 2018
TechnoSports-stay UPDATED 🙂