Need a gaming PC? Do not have enough bucks? Here we bring the affordable yet powerful Ryzen gaming PC build under Rs.30,000
In present days, nobody wants a lagging PC or a laptop. People need more power and performance from their PCs. Though some might feel them outdated, PCs are still the favourite for a wide range of people including gamers, coders, editors, developers and many others.
Since one year of Ryzen, things have changed a lot. People have progressively been shifting from Intel to AMD's power-packed Ryzen. The company has also attracted buyers who seek a great processor in that sub-mid-range price segment.
After the launch of Ryzen processors with Vega graphics, both the Ryzen 3 2200G and Ryzen 5 2400G has proved its worth in the mid-range price segment. Slowly and steadily, gamers, devs, video editors all have started liking these beasts and are using in their builds.
For 2019, we have updated this article with the new Ryzen 5 3400G which is, even more, better than the previous-gen with 12nm architecture. At the same price, you get a bit more enhanced performance than before.
So let's start with our components:
AMD Ryzen 5 3400G Processor with Radeon RX Vega 11 Graphics
Price: Rs.13,400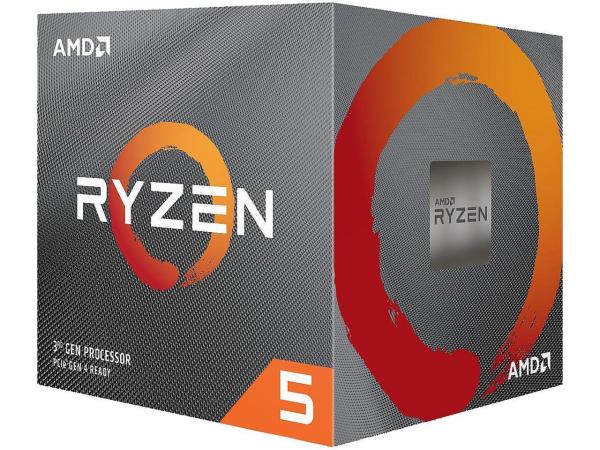 4 Cores/ 8 Threads
Base Clock: 3.7GHz
Max Boost Clock: 4.2GHz
Thermal solution: Wraith Spire
TDP: 65W
Built-In Radeon RX Vega 11 Graphics
The best mid-range processor out there currently. With a 4 core and 8 threads, this can handle almost all your multi-threaded applications easily. Small tweaks in the clock speeds make the 3400G a better choice and what's more, you can overclock it anytime.
The integrated powerful Vega 11 graphics has improved from previous gen and helps you to attain a smooth 1080p gaming to some extent, and you can upgrade your graphics any time in the near future.
People sometimes fear in using Ryzen into their PCs, so we can assure that this processor will power your PC without consuming too much power. This Ryzen 5 3400G will help increase your productivity from now on.
Buy from here: https://amzn.to/39LNzRL
MSI ProSeries AMD Ryzen 1st & 2nd Gen AM4 D-Sub DVI HDMI Micro-ATX Motherboard
Price: Rs.6,575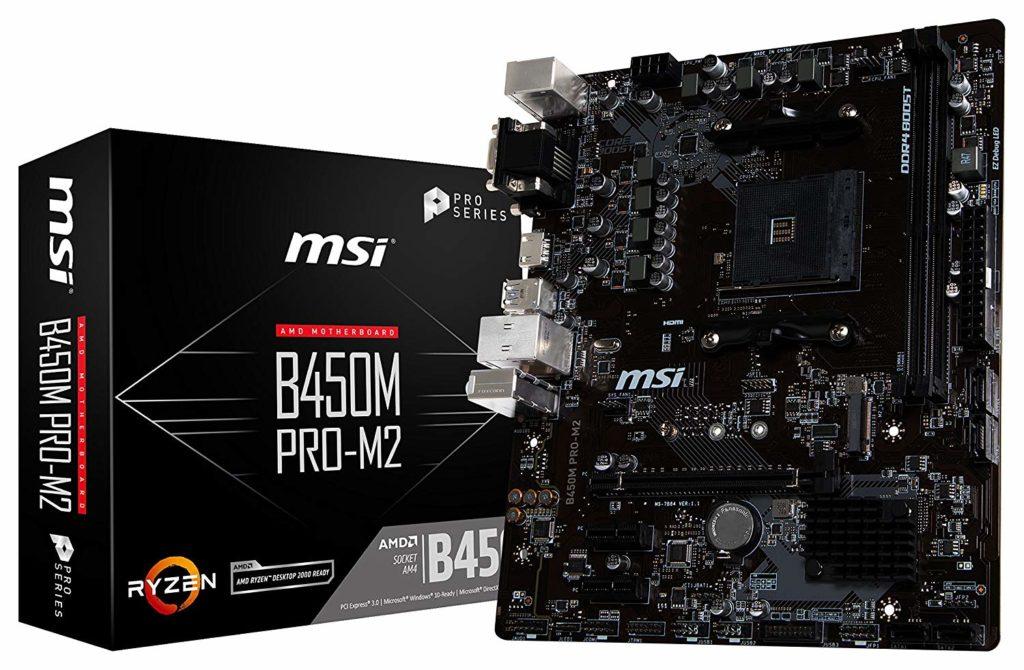 PCI-E Steel Slot: Protecting VGA cards against bending
Supports DDR4-3466+(OC) Memory: Audio Boost: Reward your ears with a studio-grade sound
DDR4 Boost: Fully isolated, shielded and optimized DDR4 PCB design to give your DDR4 memory a performance boost
Turbo M. 2: Speeds Up to 32GB/s.
EZ Debug LED: the Easiest way to troubleshoot
PCI-E Steel Slot: Protecting VGA cards against bending
The B450M motherboard will help to overclock your processor and increase its performance. This motherboard is the latest one and is always future-proof. The B450 chipset will help you avail the latest utilities by AMD including SenseMi, StoreMi, Precision Boost 2 and others.
NOTE: You need to update the BIOS for the support of the Ryzen 3000 series processors.
Buy from here: https://amzn.to/2zJ9IA1
Corsair Vengeance LPX 8GB DDR4 3000Mhz High-Speed RAM
Price: Rs.3,898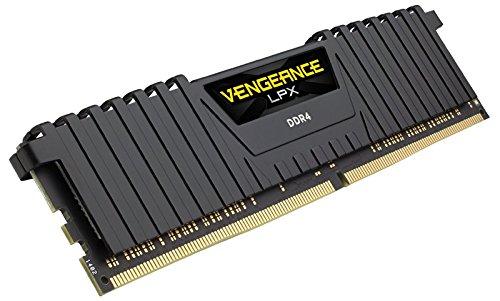 Designed For High-Performance Overclocking
Support AMD Ryzen Series Motherboard,
Capacity 8GB
Aluminum Heat Spreader, Compatibility Tested
XMP 2.0 Support, Tested Latency: 15-17-17-35
Compatible With Intel 100 Series, Intel 200 Series, Intel 300 Series, Intel X299 & Ryzen Series
This is the best DDR4 RAM that is clocked at 3000MHz to get an enhanced performance especially Ryzen powered PC.
Buy from here: https://amzn.to/2RfjWik
Ant Esports ICE-200TG Mid Tower Gaming Cabinet
Price: Rs.2,879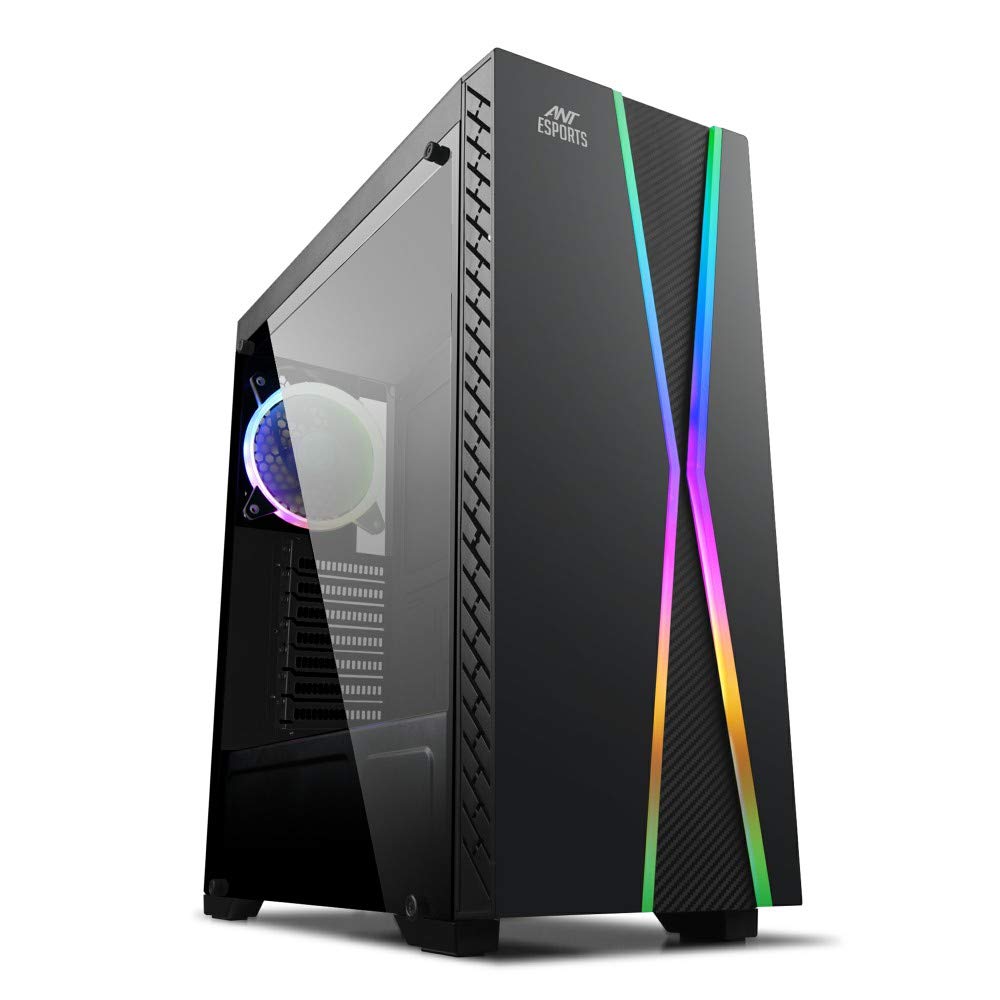 RGB front panel with LED control button
Black glossy finish
Acrylic front panel
Front LED control button
Cable management support/separate zone for power supply and other components
Transparent tempered glass side panel
Support 2 x HDD and 2 x SSD, 1 x flashcard reader/support ATX, MICRO-ATX, MINI-ITX motherboard
I/O Panel : 2 x USB 2.0, 1 x USB 3.0, 1 x audio In, 1 x mic, flash card reader
Fan support : front 120 mm x 3 (optional)/top 120 mm x 2 (optional)/ rear auto RGB 120 mm x 1 (preinstalled)
Liquid cooling support (maximum): front 120 / 240 mm, rear 120 mm
This cabinet is RGB one with one LED fan and you can mount more RGB fans anytime. With a side transparent panel, this PC looks stunning and with a lot of compartments, this cabinet provides you with the ability to customize your PC anytime in future.
Buy from here: https://amzn.to/2Y9J5lH
WD Green 120GB Internal Solid State Drive
Price: Rs.1,648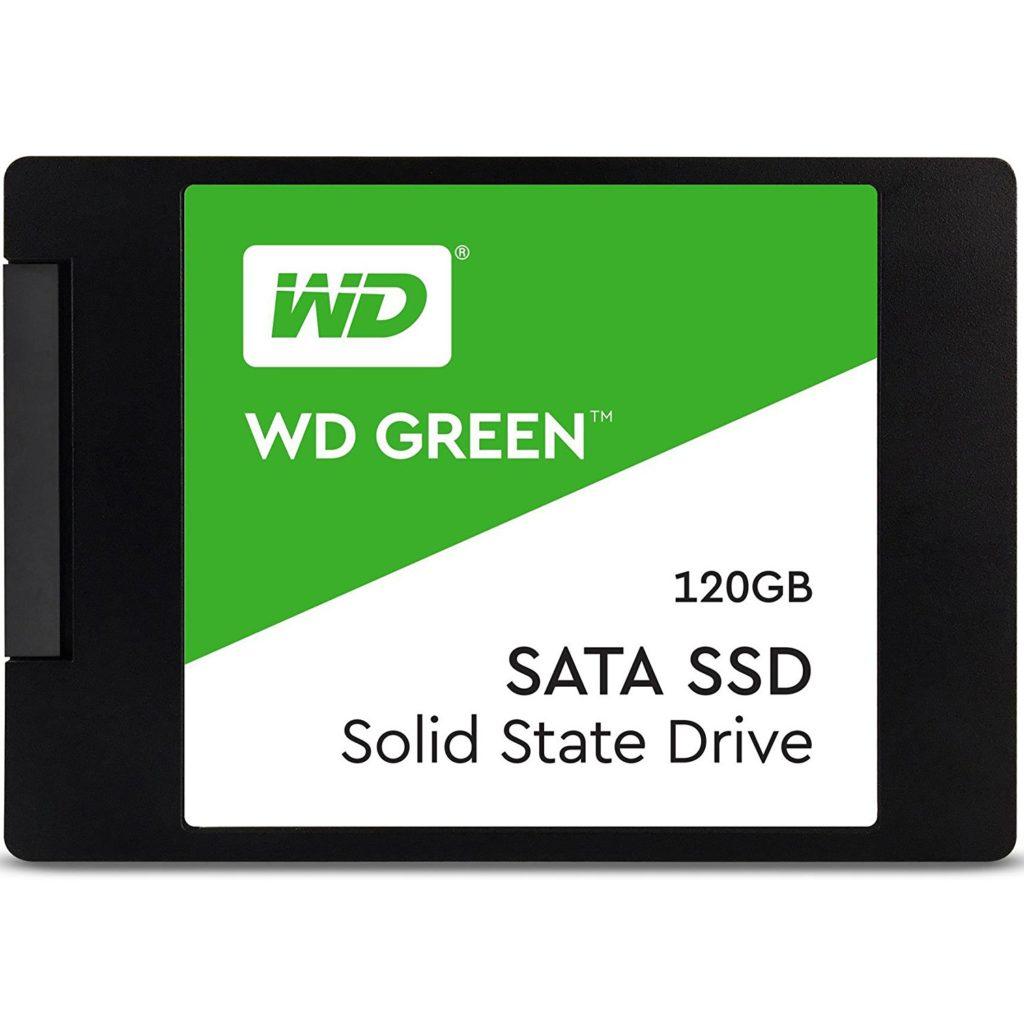 Improved performance for everyday computing
An easy upgrade for your PC
Solid-state reliability
Less power, more play
Free WD SSD dashboard
3-year limited warranty
An SSD these days is a must that will power up your OS and other heavy applications.
Buy from here: https://amzn.to/2NVkYSC
Circle 400 Watt CPH698 V12 SMPS
Price: Rs.870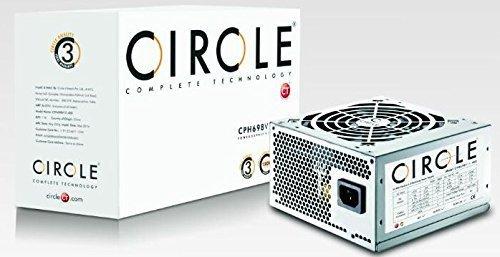 A basic yet good power supply for those who want to make a PC and do not want to include any graphics card. This PSU from Circle will just work fine for them, you can also avail the costlier ones if you want more power later on.
Buy from here: https://amzn.to/2ReTsxe
So, here was our complete build that is roughly around Rs.30k. As the prices of the processors have increased a bit. the build has become a bit costlier these days.
The total cost excludes the price of the hard disk which you can buy from here:
Seagate New Barracuda ST1000DM010 Desktop Hard Drive
Price: Rs.3,133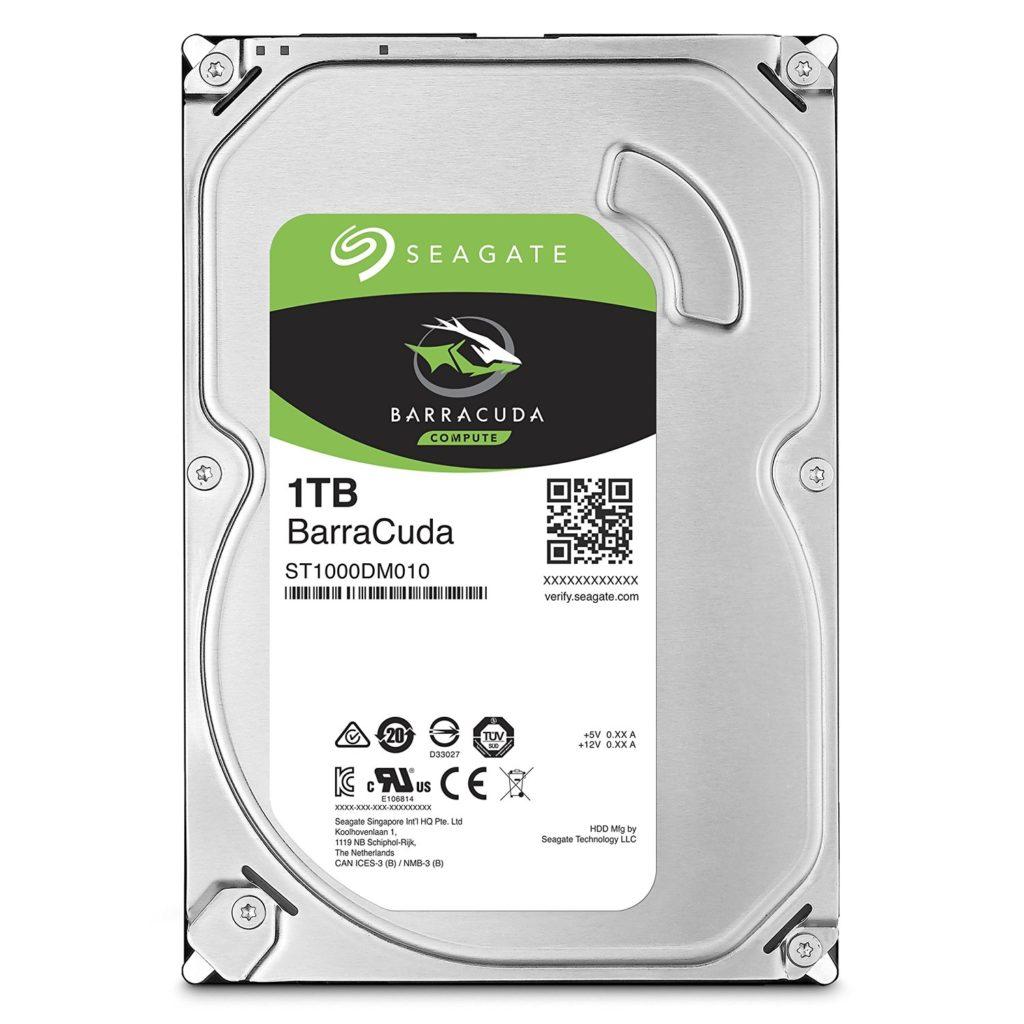 1TB Hard Disk
64MB Cache
3.5inch Hard Drive
Up to 6.0Gb/s
Cost-effective storage upgrade for desktop computers
Store all your games, music, movies and more with up to 1TB of storage
SATA 6Gb/s interface optimizes burst performance; 64MB Cache
Seagate Secure models for hardware-based data security
Instant Secure Erase allows safe and easy drive retirement
Buy from here: https://amzn.to/2NSTuwN
This PC will just work fine for those who want a solid PC powered by Ryzen and want to game keeping the budget on the mind. This PC is totally future-proof and if you feel low on performance after years you can add an extra RAM stick or feel low on graphics? Just add any of your favourite graphics cards at any moment.
At present, the Ryzen 5 3400G offers the best value for money and is widely recommended for budget gamers. The B450 motherboard will help you overclock your processor and enhance its performance. Also, this motherboard will give access to various AMD utilities like the SenseMi, StoreMi, Precision Boost 2 and others.
Do check out:
😎TechnoSports-stay UPDATED😎