Are you looking for a gaming mouse? Here we bring the Top 10 Gaming Mouse under Rs.2000 in India 2018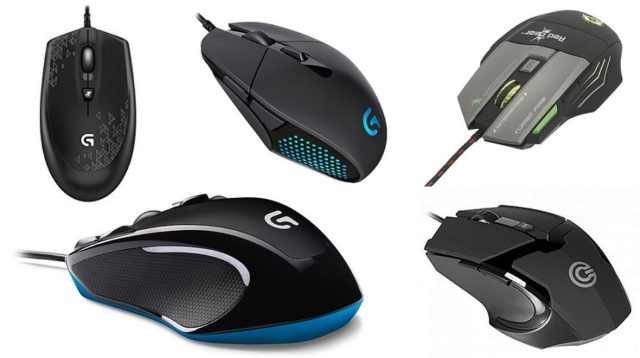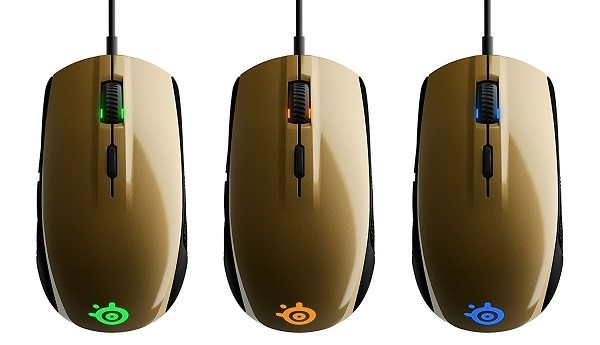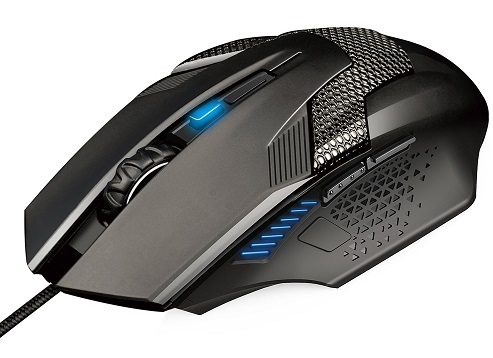 When you go look for the top 10 gaming mouse for your needs, you need to think about any mouse that manages to hit a perfect balance between price and performance. You don't want to just go to your local computer retailers and grab the most expensive or even the cheapest mouse on the shelf. For example, look at the SteelSeries Rival 600, it's not much more expensive than a new AAA game, but it balances that with a ton of high-end features and top-notch performance.
Every single mouse on this list hits this golden balance of value to quality and features. We've reviewed or tested and ranked every mouse on this list, and each has earned our coveted seal of approval. You can be confident that no matter which of these mice you choose, you'll be satisfied with it. No matter what kind of games you want to play, after going through this list, we believe you'll get your hands on one of the best gaming mice.
As almost every one of you knows that a silent gaming mouse is way better than a regular mouse at almost everything. But also, they are more expensive than regular mice. But fear not, there are some quite good options out there for lower price ranges.
1. Logitech G302
1) As you might have expected, Logitech sweeps the top place.
2) With the Logitech G302, it is the most expensive in our list and probably one of the best.
3) The G302 comes with Blue Lighting, 4 DPI settings (from 240 – 4000 dpi), 6 Programmable buttons, with up to 20 Million clicks durability.
4) And the highly sensitive Delta ZeroTM Sensor for accurate tracking even in the surface with low friction.
Item Weight – 200 g
Product Dimensions – 6.5 x 11.5 x 3.7 cm
Buy Now From: Amazon
---
2. Cosmic Byte Supernova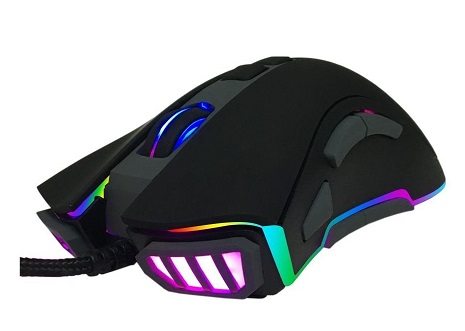 1) The 2nd place goes to a not so well known, yet good company, Cosmic Byte.
2) With 4/5 stars on Amazon, the Supernova comes with RGB Lighting, 10 programmable keys, up to 4000 dpi.
3) Avago A3050 sensor and Huyu Gaming Switches, it is a steal at this price.
Dimension – 126 x 72 x 45mm
Weight – 164 g
Buy Now From: Amazon
---
3. Circle Marksman 1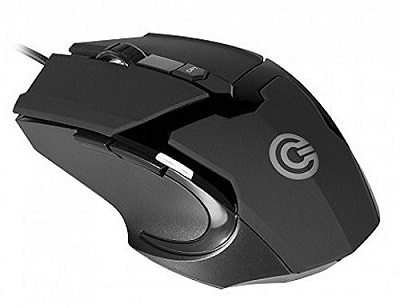 1) The Circle Marksman 1 grabs our 3rd position. And it deserves it.
2) With 5 speed DPI: 500/1000/2000/3000/4000 DPI, Avago A3050 Sensor, 6-Buttons with 5 programmable buttons, a Braided USB Cable.
3) But it lacks lighting effects, which is no big deal.
4) It makes up for it with its minimalistic black look.
Item Weight – 336 g
Package Dimensions – 20.6 x 17.6 x 6.8 cm
Buy Now From: Amazon
---
4. Logitech G102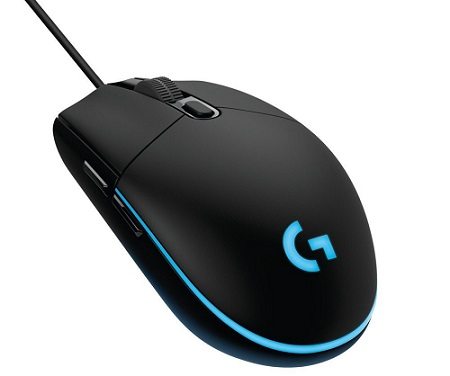 1) The next place again goes to Logitech. It is the Logitech G102.
2) With 16.8m LED colour customizing chin and Logo, it looks fabulous.
3) Its specs are pretty cool too. It has 5 DPI settings, from 200 to 6000 dpi.
4) It has 6 programmable buttons, with Advanced Button Tensioning.
5) It is the best bang for your buck mouse in this list.
Item Weight – 86 g
Product Dimensions – 6.2 x 3.8 x 11.7 cm
Buy Now From: Amazon
---
5. SteelSeries Rival 100 Gold
1) With 16.8 million colour RGB illumination scroll wheel and logo, the SteelSeries Rival 100 Gold takes our fifth spot.
2) It has the S3059–SS Custom Sensor with 8 CPI steps up to 4000.
3) It has 6 programmable buttons.
Item Weight – 54 gm
Product Dimensions – 3.8 x 7.6 x 12.1 cm
Buy Now From: Amazon
---
6. Logitech G300s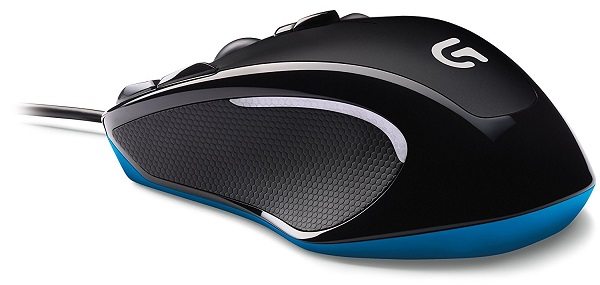 1) This is perhaps the most ergonomic mouse of the list.
2) It has Nine programmable controls, Gaming-grade optical sensor, three onboard memory profiles.
3) Although it has a maximum DPI of only 2,500 dpi.
Item Weight – 82 g
Product Dimensions – 11.4 x 7.1 x 3.6 cm
Buy Now From: Amazon
---
7. Dragonwar ELE-G9 Thor
1) In the 7th spot is a company now known to many, Dragonwar, for its budget components.
2) It has 7 programmable buttons, LED Lighting, 4 interchangeable DPI settings- 800/ 1600/ 2400/ 3200 dpi.
3) It weighs 472 g. Also, it comes with a Mouse Mat (360mm X 250mm).
Buy Now From: Amazon
---
8. Logitech G90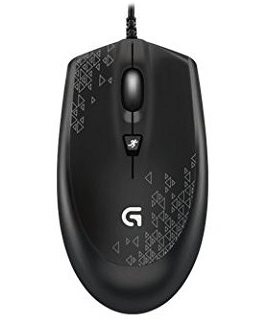 1) There is nothing special about this mouse.
2) The best thing about it is that it too has Delta zero sensor technology and 3 DPI settings from 250 to 2,500 dpi.
3) Although, it has some weight to it.
Item Weight – 109 g
Product Dimensions – 11.6 x 6.2 x 3.8 cm
Buy Now From: Amazon
---
9. TeckNet Raptor M268
1) Though cheap, this mouse does look good.
2) It has integrated 2000 dpi optical gaming sensor and adjustable dpi setting (600/1200/2000) for precise cursor control; Frame Rate: 4000 frame/sec.
3) Also, 40g adding extra weight is given for gaming especially, it is inputted into the mouse directly.
Item Weight – 136 g
Product Dimensions – 12.5 x 7.1 x 3.8 cm
Buy Now From: Amazon
---
10. Redragon M601 CENTROPHORUS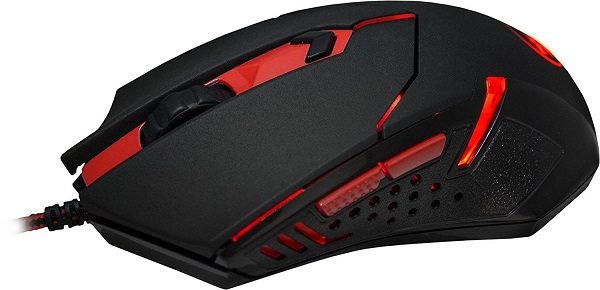 1) This gets the last position because, though it looks comfortable, people complained that it is nor ergonomic at all.
2) Also, it's build quality is mediocre.
3) It has adjustable DPI up to 2000/3200 dpi, 4000 FPS 15G acceleration and an Avago sensor Omron micro switches.
4) Also, it has 6 programmable buttons and an 8-piece weight tuning set (2.4g x 8).
Item Weight – 132 g
Product Dimensions – 12 x 7 x 3.9 cm
Buy Now From: Amazon
---
Rate this article 5 start if you liked it. For latest Tech & Sports Updates hit the bell icon and Subscribe to our website TechnoSports.
For more information visit our site, TechnoSports. And download our app from the Google Play Store for more real-time updates. To download the app, click here.