Huawei finally unveiled their new 7nm Kirin 980 chipset mobile processor that delivers up to 37% Better Performance than Snapdragon 845 at the IFA 2018
Huawei, the world's second-biggest smartphone manufacturer, has made an amazing start to the IFA 2018. They have presented the world with the first 7nm architecture mobile processor.
The Kirin 980 processor is the company's latest flagship that can deliver superior performance & efficiency. The processor is built around ARM's Cortex-A76 CPU and Mali-G76 GPU…

It is the first one with a Cat.21 smartphone modem supporting speeds up to 1.4Gbps, and the first chip to support 2,133MHz LPDDR4X RAM.
The facts speak for themselves, meet #Kirin980… #ExperienceSmarter #HuaweiIFA2018 #IFABerlin #IFA18 https://t.co/PIENgbWzr3
Improvements
Huawei compared their new flagship chipset with the latest and best processor by Snapdragon- the Snapdragon 845. The Kirin 980 solely beat the best Snapdragon 845 by 37% overall…
In terms of memory, the Kirin 980 has 20 percent better bandwidth and 22 percent lower latency than the Snapdragon 845. This helps in faster app usage and app launch…
The major issue of power consumption is 32 percent lower than the Snapdragon 845 chipset. When it comes to gaming, the 980 has been shown to produce 22 percent higher frame rates than the 845.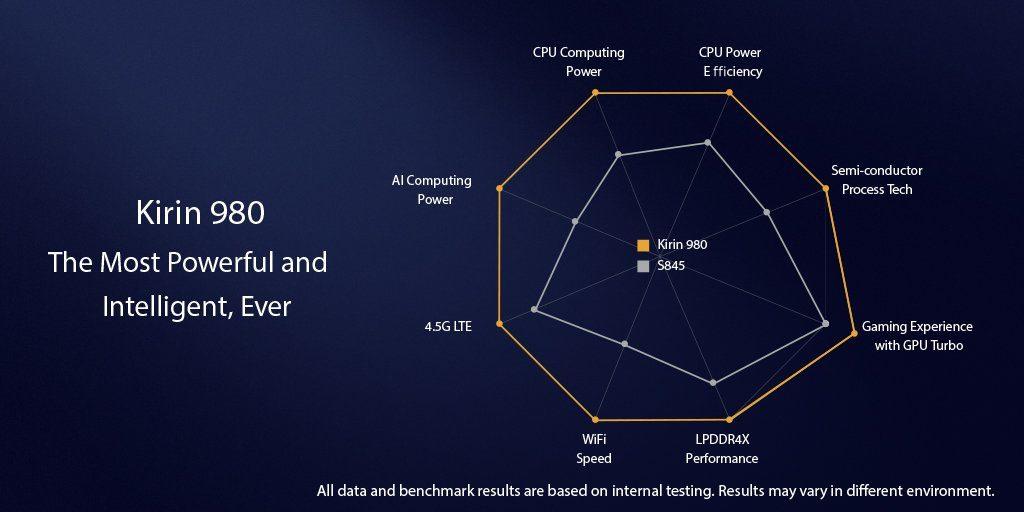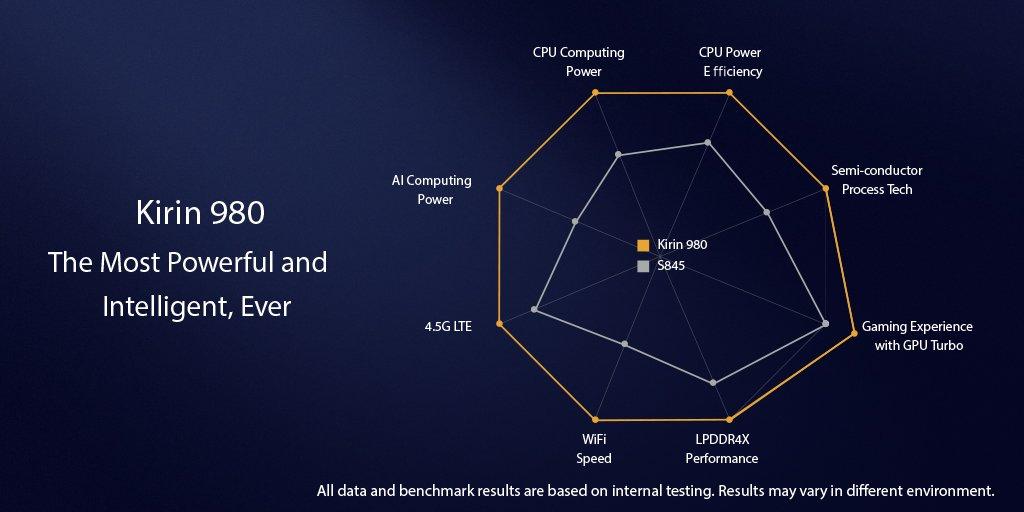 Photography
Huawei has taken a giant leap by adding dual NPU(Neural Processing Unit) to the Kirin 980. This will result for the processor to handle AI-assisted image recognition tasks at a rate of 4,500 images per minute.
When this is compared to the fastest Snapdragon 845, it just gets 2,371 images per minute. On the other hand, Apple's fastest A11 chip scores just 1,458.
By using a new dual ISP (image signal processor), the Kirin 980 is 46 percent faster at camera processing than its predecessor. Also, there's 23 percent improvement in power efficiency while recording, and 33 percent improvement in latency.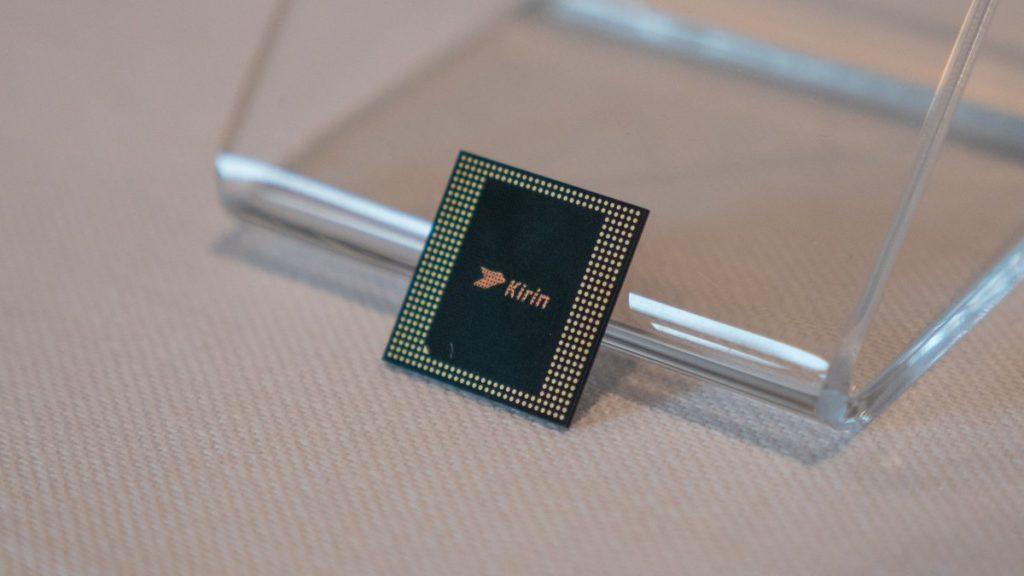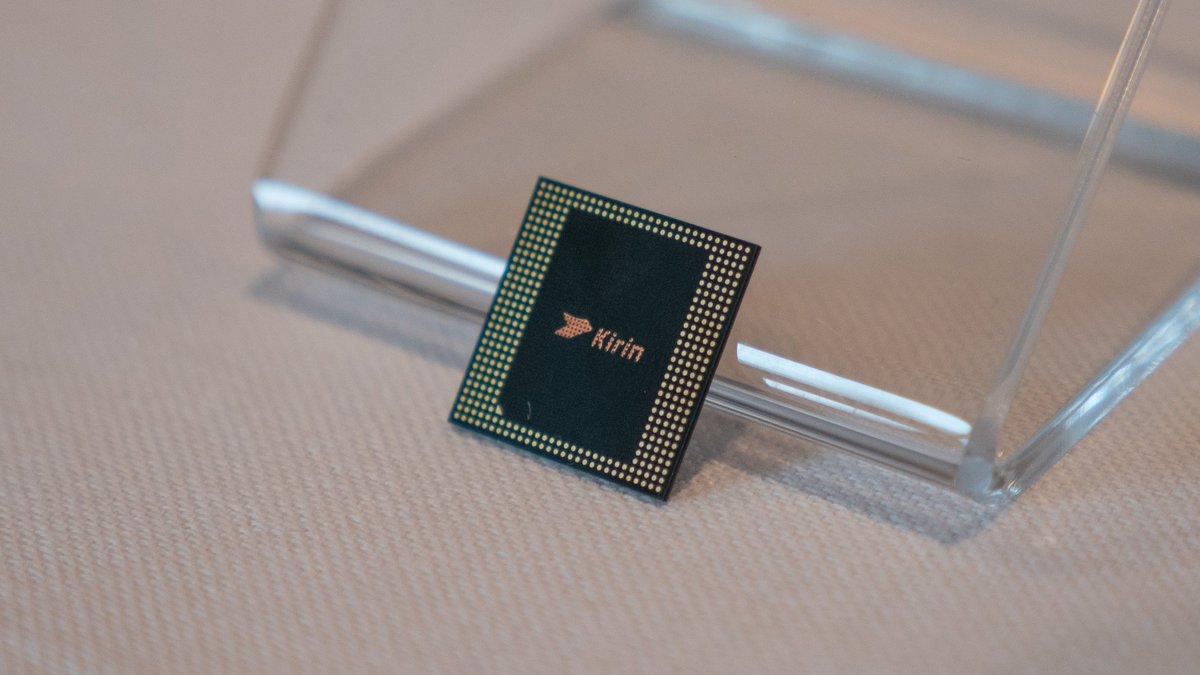 Wi-Fi
With the new Kirin 980, the new age Huawei smartphones will be able to deliver the world's fastest smartphone Wi-Fi speed, clocking in at 1,732Mbps. When its compared to Snapdragon 845's speed, it has just 866Mbps with a Qualcomm modem.
Well, it seems with the 7nm architecture, the new Kirin 980 will drive a new age of performance for smartphones. The first usage of this amazing Kirin 980 will be made on to their flagship range of smartphones: Huawei Mate 20 series. The Mate 20 will make its way on 16th October in London.
Do check out: MediaTek Reveals "Helio A" Series Processors
For more Tech & Sports updates follow TechnoSports-stay UPDATED 🙂