Intel to make Mobile processors more versatile and fast with their new U-series & Y-series 8th gen Processors
Intel, the processor giant, has been well known for its processors and especially for its amazing Laptops CPUs… But the fact is that after facing a huge competition with AMD, they are trying to revamp their processor to make them more versatile…
After the advent of 8th gen processors, Intel has conquered solidly the laptop market. Their mobile processor has given us the best ever performance with way more effective power efficiency.

New #8thGen Intel Core processors: Blazing fast connectivity to focus, create and connect at home, in the office and on the go. https://t.co/LjFloar663 pic.twitter.com/r7G8d4DyJj

— Intel (@intel) August 28, 2018

For any laptop, the energy consumption and connectivity is a prime factor. So, Intel is to improve their most successful processor series with the new U-series and Y-series chipsets…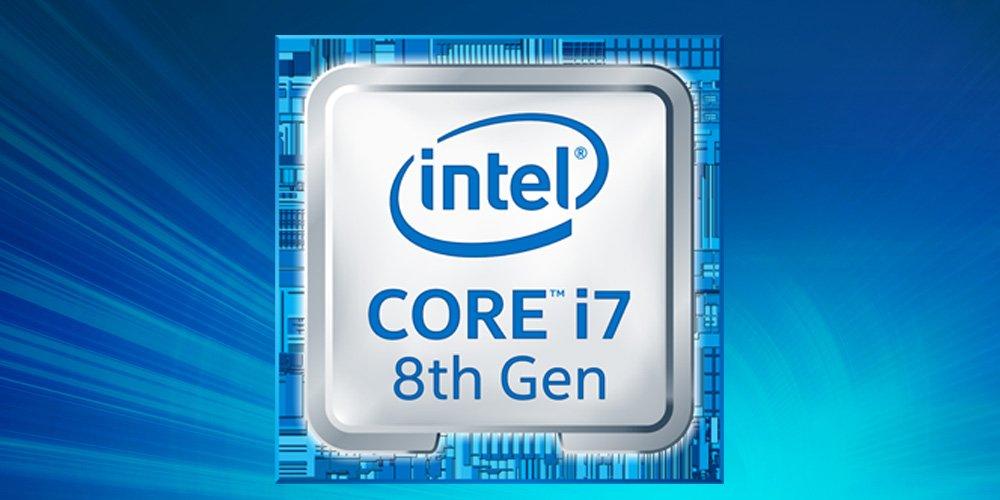 Improvements & Changes
Formerly known as the Whiskey Lake Series(the U-series) & the Amber Lake Series(the Y-series) will be improved with respect to modern capabilities. You just cannot expect a bump in performance, instead, you expect that laptops featuring these processors will have for 4K display support & faster RAM.
Also, there are better connectivity options like PCIe 3.0, integrated USB 3.1, Thunderbolt 3, Intel Optane memory supports. These were available for those higher end and mid-ranged processors(not all) till now… But now lower and other mid-range laptops will also be able to support these features.
Also, these series of chipsets have got an increase in Cache memory, especially all the Y-series chipsets have 4MB of Cache memory.
The TDP of these laptops have been decreased massively, like the new U-series will just have 15 Watt TDP, & the Y-series will have 5 Watt TDP. This is a massive decrease in TDP for any mobile processor.
The Wi-Fi speed will considerably increase with the new processors: the U-series will be 12X faster… The U-series will have integrated Gigabit Wi-Fi within thin and light mainstream laptops…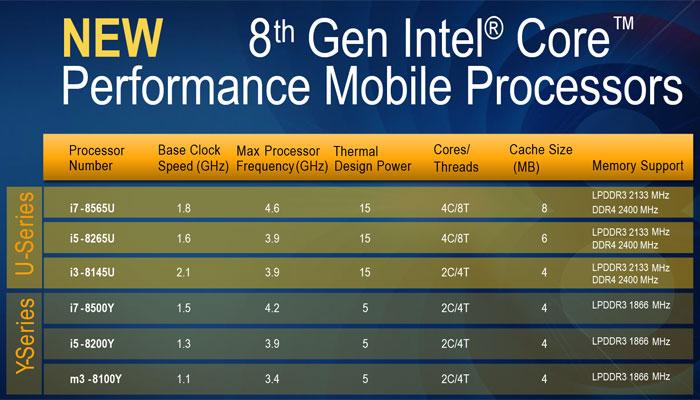 New 8th gen Intel Core U-series
The new Intel Core i7, i5 and i3 (U-series) processors deliver the ultimate performance in a 15-watt envelope with up to four cores and eight threads for mainstream laptops and 2 in 1s. Other features are:
2x faster overall
4K UHD content support
Support Dolby Vision™ HDR and Dolby Atmos® immersive audio
10.5X video transcoding speed
1.8x better web performance
up to 12x faster Wi-Fi with integrated Gigabit Wi-Fi
up to 16+ hours of battery life
15 Watt TDP
Support for Amazon Alexa and Microsoft Cortana helps control lighting and temperature in the homes, play music, create lists and shop with the sound of their voice, whether they are at home or on-the-go.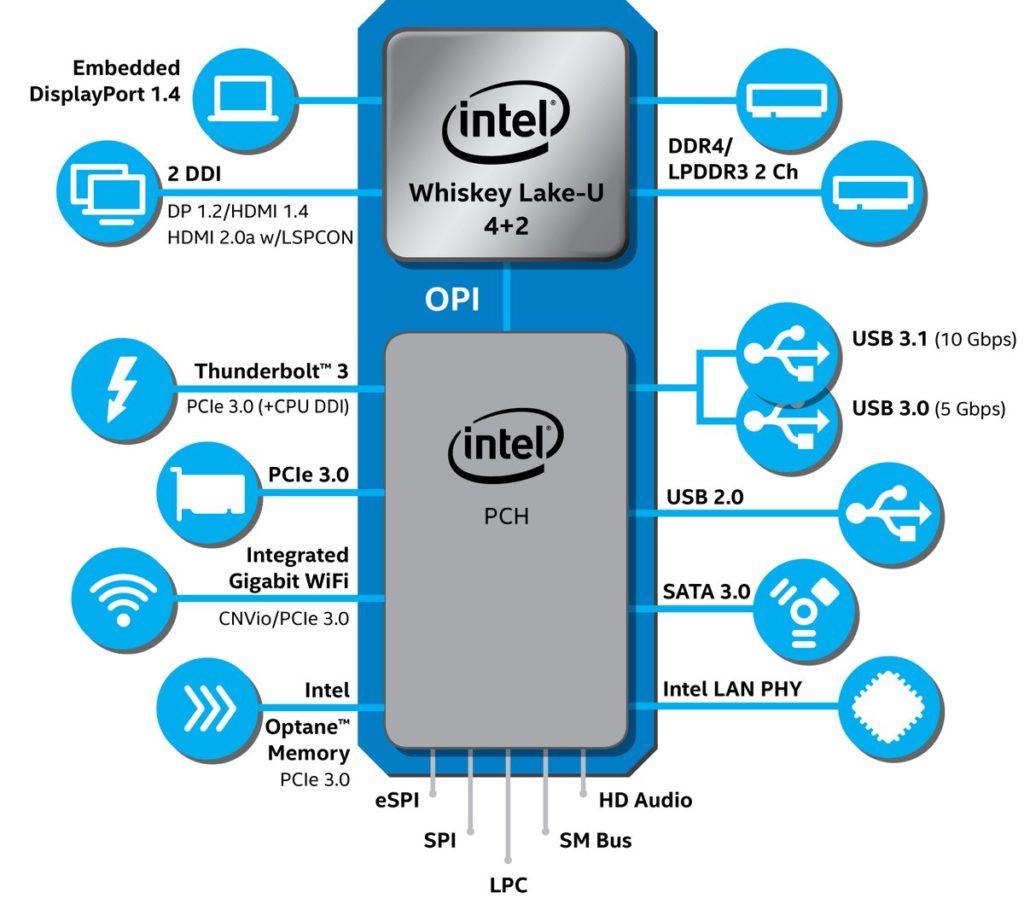 New 8th gen Intel Core Y-series
The first 8th Gen Intel Core i7, i5, and m3 (Y-series) processors are balanced for mobility and deliver incredible performance. People can expect fast Wi-Fi and LTE connectivity from Intel processors in super thin and light devices. Other key features:
Intel Wireless-AC supporting Gigabit wireless speeds, and experience seamless and reliable connectivity with Modern Standby and eSIM support with Intel's Gigabit LTE modems.
Improved touch and stylus interaction to power creativity and sketch, shade and paint with precision.
Ultra-sleek, thin-and-light designs less than 7 millimeters thick and lighter than 1 pound for use at home, in the office and on-the-go.
The Y-series processor models include: i7-8500Y, i5-8200Y & m3-8100Y
The U-series processor models include: i7-8565U, i5-8265U & i3-8145U
Well, soon you can expect Laptop makers showcasing their new products with these processors. Already Acer has shown off their new Swift 5 series with these new 8th gen processor at the IFA 2018, Berlin. Want to know more? Head over to Intel's official site for more…
Do check out: 9th generation Core i9-9900K 3DMark Performance Leaks
With more news and updates, we will keep updating our blog. For more updates stay tuned… 🙂