Want to play PUBG all day? Need a great gaming PC under Rs.40,000? Here we bring the Ultimate Ryzen PC built to play PUBG under Rs.40,000
In this gaming era, playing ultra modern games is everyone's dream now. So, playing games like PUBG, Far Cry 5, Assassin's Creed and others, comfortably is all that we want.
But, most likely, we cannot make a right choice in making our gaming PC. With so many diverse processors, graphics card, choosing the right pair within a budget is very difficult.

That's why we always we make things easier for you by doing custom pc posts. This post is dedicated to all those who are most likely in confusion to make an ultra gaming rig powered by Ryzen.
Choosing Ryzen for your PC nowadays is the smartest job. Ryzen gives you a total productivity out of the lot and is flexible enough to do any task on it. With falling prices of the old Ryzen processors, it's the perfect time to use them for your gaming built now…
So, we have chosen the Ryzen 5 1400 with 4 cores and 8 threads and a huge 10MB cache to make your PC run like a horse. If paired with the right graphics card the Ryzens work like a charm, even better than the Ryzen 2200G or Ryzen 2400G that has Vega graphics inbuilt in it.
So, here's our components for our build:
AMD RYZEN 5 SERIES QUAD CORE PROCESSOR 1400 
Price: Rs.11,073.70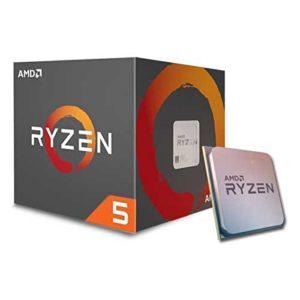 MODEL RYZEN 5 1400

NO.OF CORES: 4

NO. OF THREAD: 8

CACHE: 10 MB

BASE SPEED: 3.2 GHz

BOOST SPEED
Buy from here: https://amzn.to/2OCx4M9
GIGABYTE GA-A320M-HD2 ATX DDR4 Motherboard
Price: Rs.4,050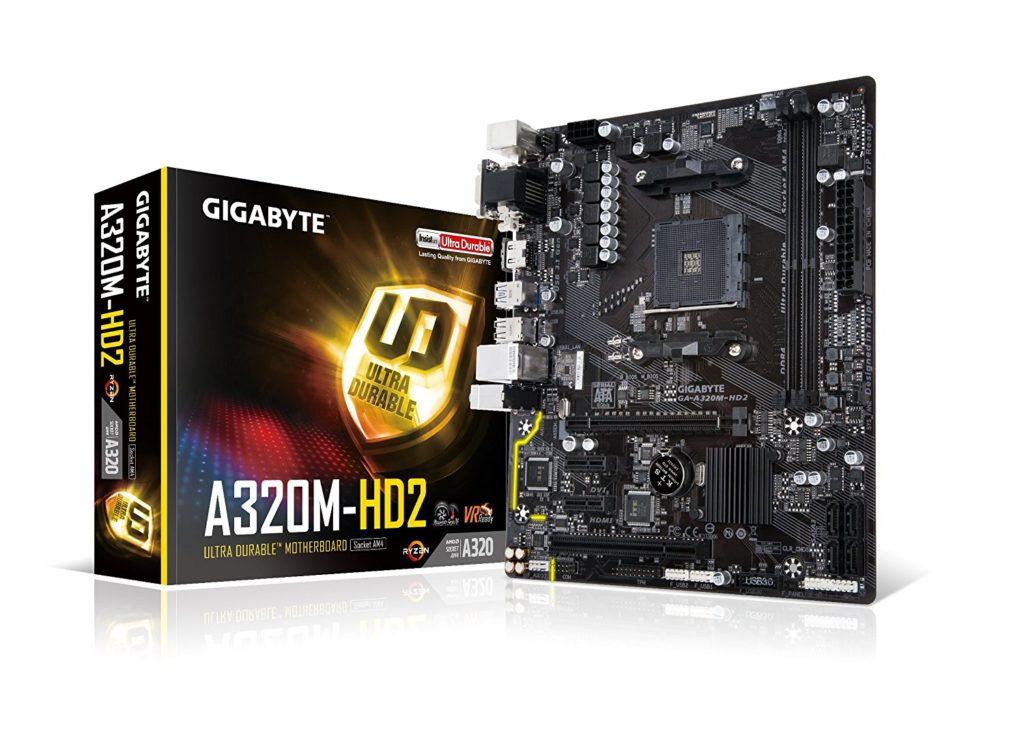 All New GIGABYTE™™ APP Center, Simple and Easy Use
GIGABYTE™ UEFI BIOS
Smart Fan 5 features 5 Temperature Sensors and 2 Hybrid Fan Headers
Realtek® Gigabit LAN with cFosSpeed Internet Accelerator Software
High-Quality Audio Capacitors and Audio Noise Guard
Ultra-Fast PCIe Gen3 x4 M.2 with PCIe NVMe & SATA mode support
Dual Channel Non-ECC Unbuffered DDR4, 2 DIMMs
Supports AMD Ryzen™ & 7th Generation A-series/ Athlon™ Processors
Buy from here
ZOTAC GeForce GTX 1050 Ti mini ZT-P10510A-10L 4GB GDDR5 PCI Express Graphics Card
Price: Rs.13,840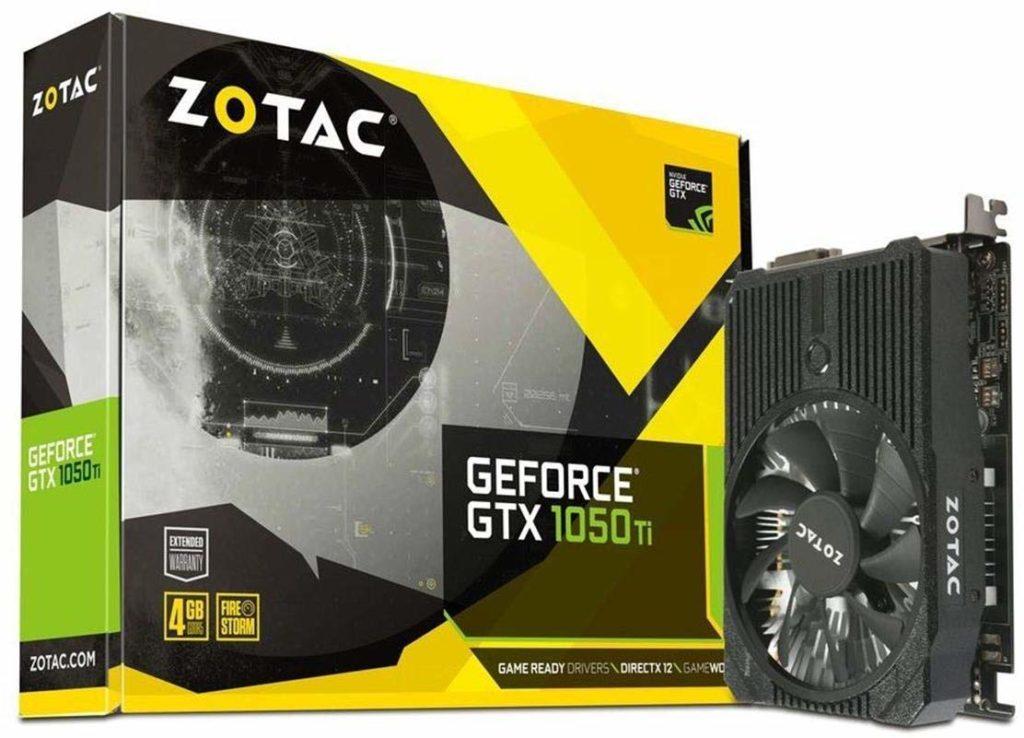 GeForce GTX 1050 Ti, 768 CUDA cores, 4GB GDDR5, 128-bit Memory Bus

Classic and modern games at 1080p @ 60 FPS.

1303 MHz Base, 1417 MHz Boost, 7 GHz Memory Clock

Triple Display Capability Outputs:- DisplayPort 1.4, HDMI 2.0b, DL-DVI.

Recommended Power Supply :- 300W, Power Consumption :- 75W

DirectX :- 12 API feature level 12_1, 4.5 OpenGL, Single Fan Cooling, Dual Slot

Supported OS :- Windows 10 / 8 / 7. Card Length :- 144.78mm x 111.15mm
Buy from here: https://amzn.to/2MtLnp1
Corsair VS450 450-Watt Power Supply
Price: Rs.2,699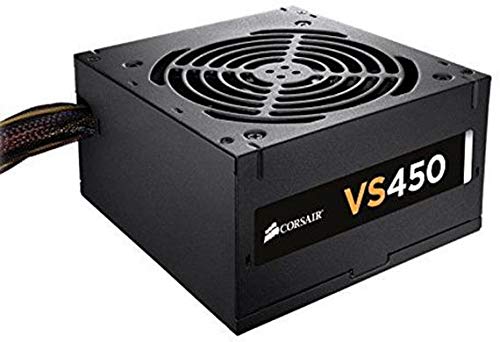 A dedicated single +12V rail offers maximum compatibility with the latest components

Active Power Factor Correction (PFC) with PF value of 0.99

AC input from 200~240VAV

Over-voltage, under-voltage, over-current, and short circuit protection provide maximum safety for your critical system components

High-quality capacitors provide uncompromised performance and reliability

Safety Approvals: cTUVus, CE, CB, FCC Class B, TÜV, CCC, C-tick
Buy from here: https://amzn.to/2MfK5ys
Corsair Vengeance 8GB DDR4 LPX 2400MHz C16 RAM Kit for X99 Chipset
Price: Rs.6,564
CMK8GX4M1A2400C16R – 8GB (1x8GB) Corsair DDR4

PC4-19200 (2400Mhz), Non-ECC Unbuffered

CAS 16-16-16-39, XMP 2.0, 1.2V

XMP 2.0 support for trouble-free automatic overclocking
Buy from here: https://amzn.to/2vJEfv6
Circle CC819 Professional Gaming Cabinet
Price: Rs.2,999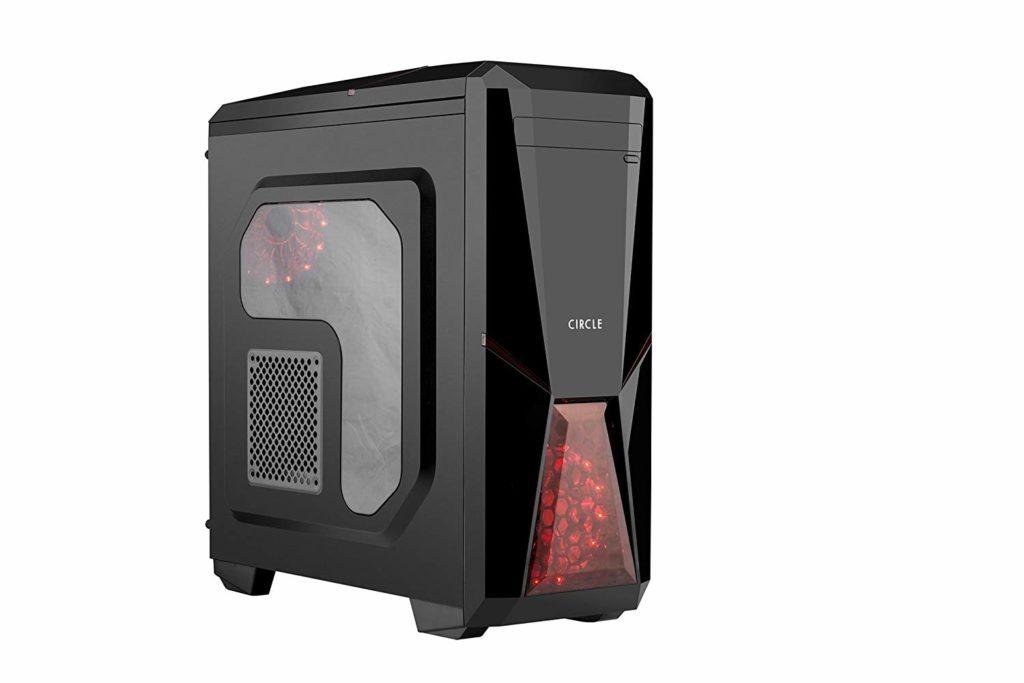 Material: Steel Black Body

Compatible Motherboard: ATX / MICRO ATX

Expansion Slots: 7, External 3.5 inch Drive Bays: 3, External 5.25 inch Drive Bays: 3

Front Audio Ports: 2 HD-Audio, Front USB Ports 2.0: 2, FRONT USB PORTS 3.0: 1

120mm LED Fan: 2 (1 for front & 1 for back)
Buy from here: https://amzn.to/2MgezAt
SEAGATE DESKTOP HARD DRIVE 1TB BARRACUDA 
Price: Rs.2,990
7200 RPM spindle speed.
Full-track multiple-sector transfer capability without local processor intervention.
High instantaneous (burst) data-transfer rates (up to 600MB per second).
Native Command Queuing with command ordering to increase performance in demanding applications.
Quiet operation.
Support for S.M.A.R.T. drives monitoring and reporting.
Buy from here
If you are looking for an SSD to fire up your PC, then do read our post: Top 5 SSD under Rs.5000
So, here was our gaming built to play PUBG or any modern game at 1080p. We recommend you to have a proper 1080P monitor to experience better visuals to enjoy the game.
If you need a good budget gaming monitor to check out: Top 10 Budget Gaming Monitors for 2018
If you are a hardcore gamer then do check out: 5 Must have Budget Gaming Accessories under Rs.2500
So, how did you like our Gaming built? Do give your suggestions in the comments or for any advice send your mail or comment below… 🙂
TechnoSports-stay UPDATED 🙂