After the exit of Cristiano Ronaldo and Coach Zidane from the side, Real Madrid is looking to form a stable team under the new coach Julen Lopetegui.
In this competition, they are going to face world class teams like Manchester United, Juventus and AS Roma. It will be a great challenge for them and for the players whom the team signed recently like Alvaro Odriozola and Vinicius Jr.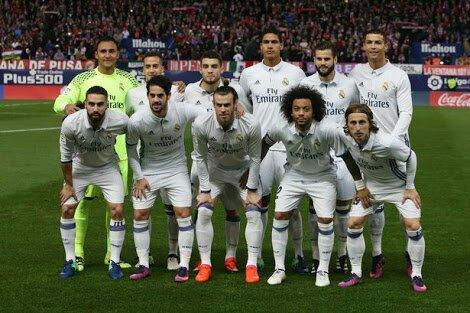 Gareth Bale, Karim Benzema, and Sergio Ramos are included in the squad for ICC Campaign.
However, this Side contains some really good young talented players and experienced world class players. There is a balance between Youth and Experience.
Full Real Madrid Squad :
GK : Keylor Navas , Kiko Casillia ,Luca Zidane, Adriy Lunin
Defence: Daniel Carvajal, Jesús Vallejo, Sergio Ramos, Nacho, Theo, Alvaro Odrizola, Sergio Reguilón, Luis Miguel Quezada , Sergio Lopez , Javi Sánchez , Jose Leon , Alex.
Midfield: Toni Kroos ,Marcos Llorente, Marco Assensio, Isco, Daniel Ceballos,Óscar, Martin Ødegaard, Faderico Valverde .
Forward: Karim Benzema, Bale, Vasquez,Borja Mayoral, Raul de Tomás, Vinicius Junior.
Do check out: 17 year Canadian star Alphonso Davies signed by Bayern
TechnoSports-stay UPDATED 🙂