The German midfield maestro, Ozil announces his retirement from international football.
The 29-year-old World Cup winner earned 92 caps for Germany. He scored 23 times in his nine-year long career. He made his international debut against Norway back in February 2009. And was an integral part of Joachim Low's side as they lifted the World Cup in 2014.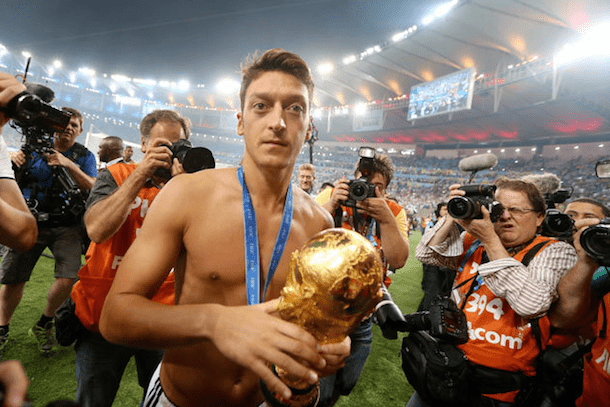 The Arsenal playmaker has hit out at the treatment he received from the German football association (DFB). Confirming that he will no longer wear the jersey and he is retiring from international football with immediate effect following the "treatment he received from the DFB.". He claims that the way he has been treated by the German football association makes him "no longer want to wear the German national team shirt."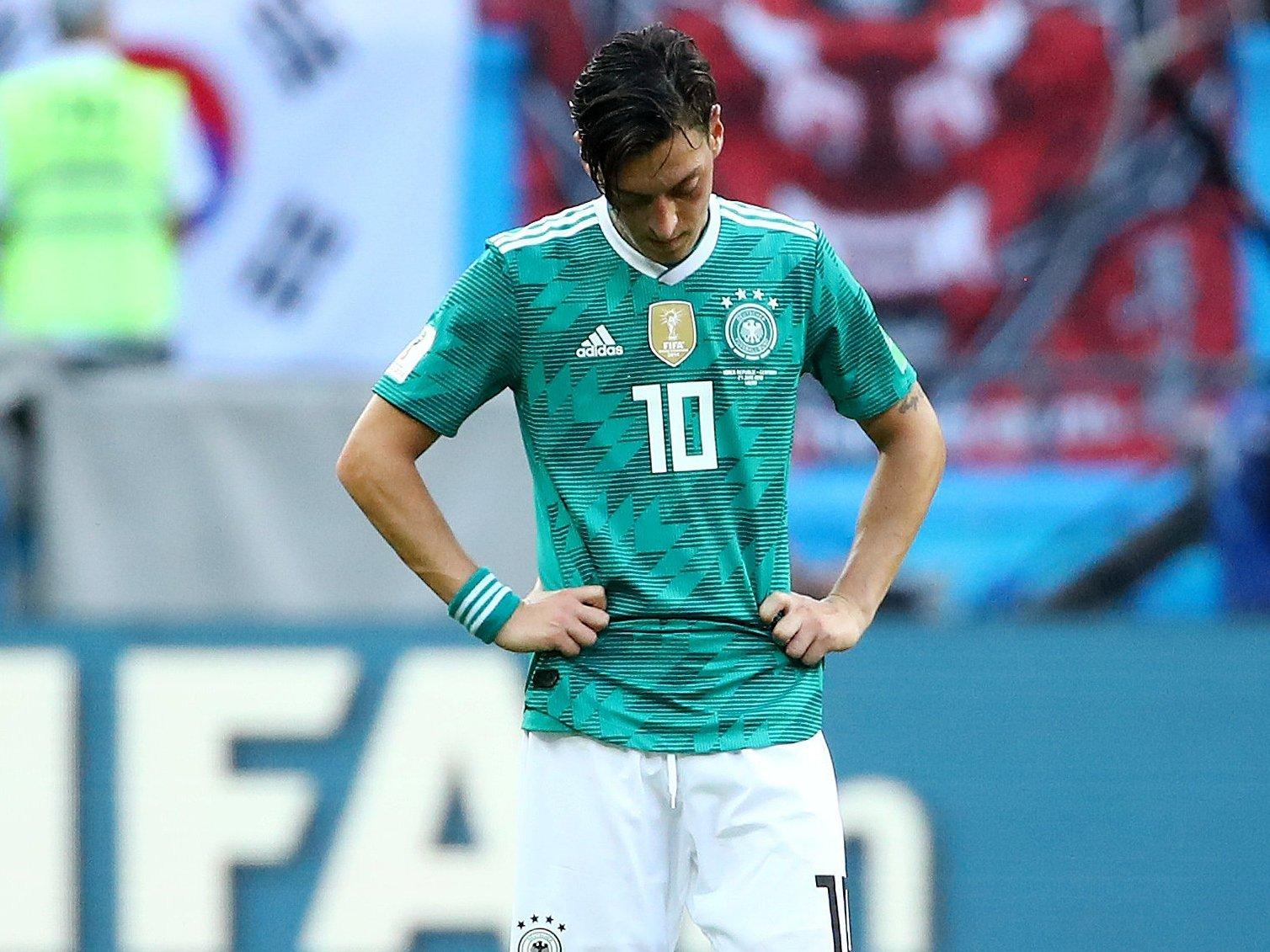 Ozil recently came in for criticism in Germany, after his picture with Turkish president Recep Tayyip Erdogan. It was weeks before the 2018 World Cup in Russia. Team manager Oliver Bierhoff and German FA (DFB) President Reinhard Grindel both publicly singled Ozil out after the team's shocking group stage exit.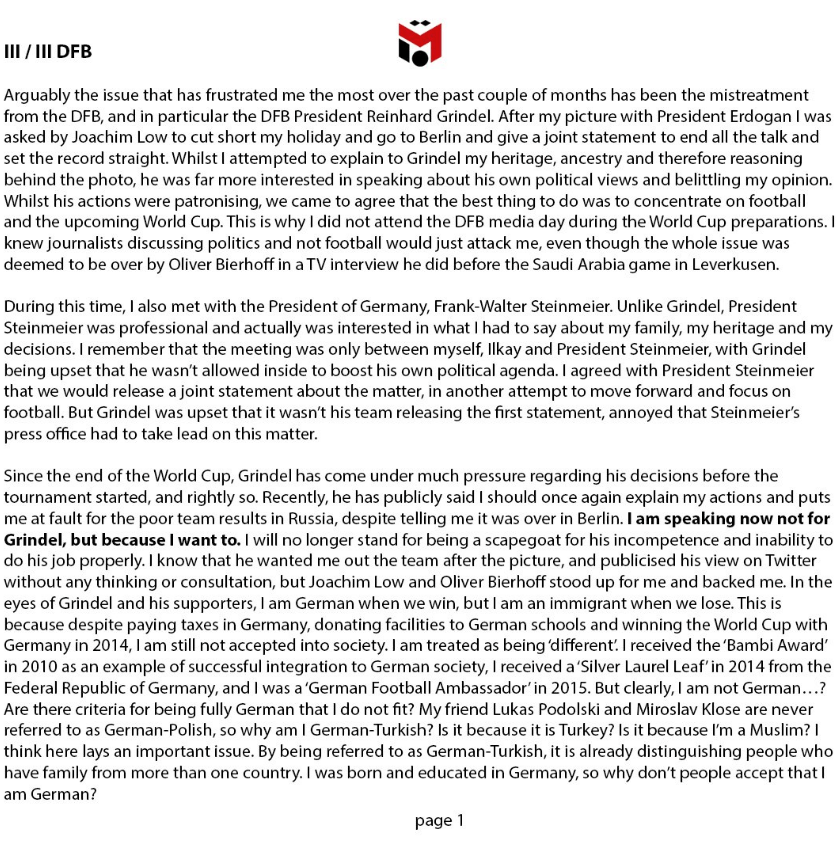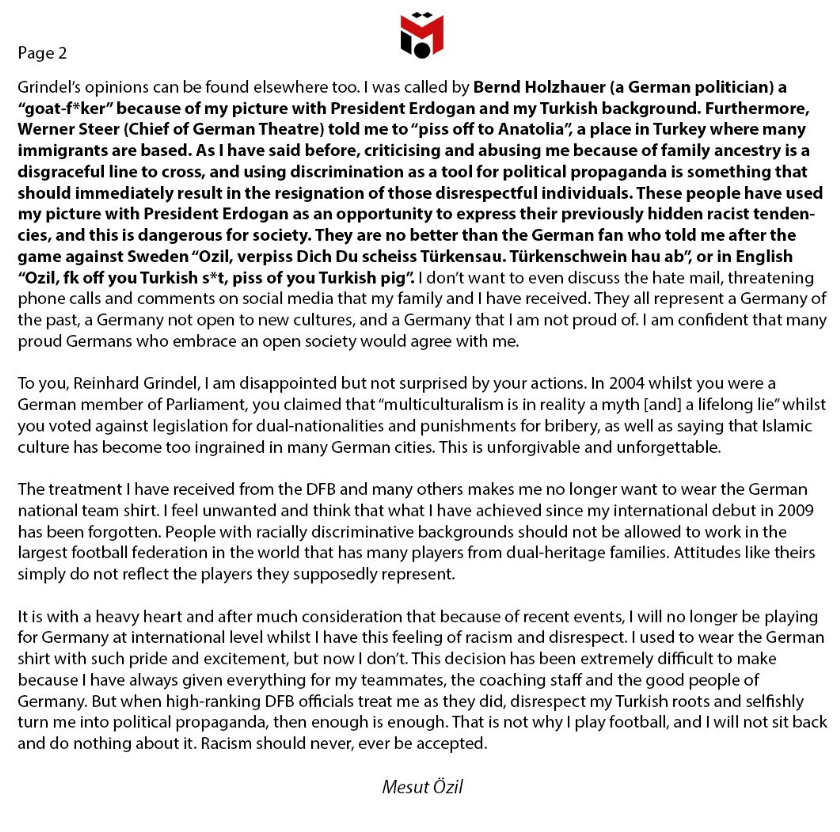 Ozil explained the picture of himself with Erdogan in a lengthy statement on Sunday. He criticised the German media and the DFB's handling of the situation. Before going on to confirm that he would be retiring from the national team.
It's sad to see a player of Ozil's calibre to retire at such a young age. Germany will surely feel his void in their future international matches.
For more information visit our site, TechnoSports. And download our app from Google Play Store for more real time updates. To download the app, click here.