Good News PUBG Lovers!!! The Official PUBG Game is now coming bundled with 

Microsoft Xbox One S 1TB Console at just Rs.25000 
For the past few months, we all have been addicted to a single game named PUBG or Player's Unknown Battle Ground. Now playing on a mobile isn't that appealing as playing on a computer or on a big screen.
Also, to play PUBG at high settings in your computer may feel foggy at times. Many people try to build a high-end gaming PC just for playing PUBG.
Well, to all PUBG fans who were looking to spend a high amount of bucks on a gaming phone or laptop or PC, just for playing PUBG, they need not have to do so…

Check out: Top Games To Play On Your Old 2GB RAM PC
The official PUBG is now coming bundled with Microsoft Xbox gaming console. And that too with storage space of 1TB!!! Yes, 1TB…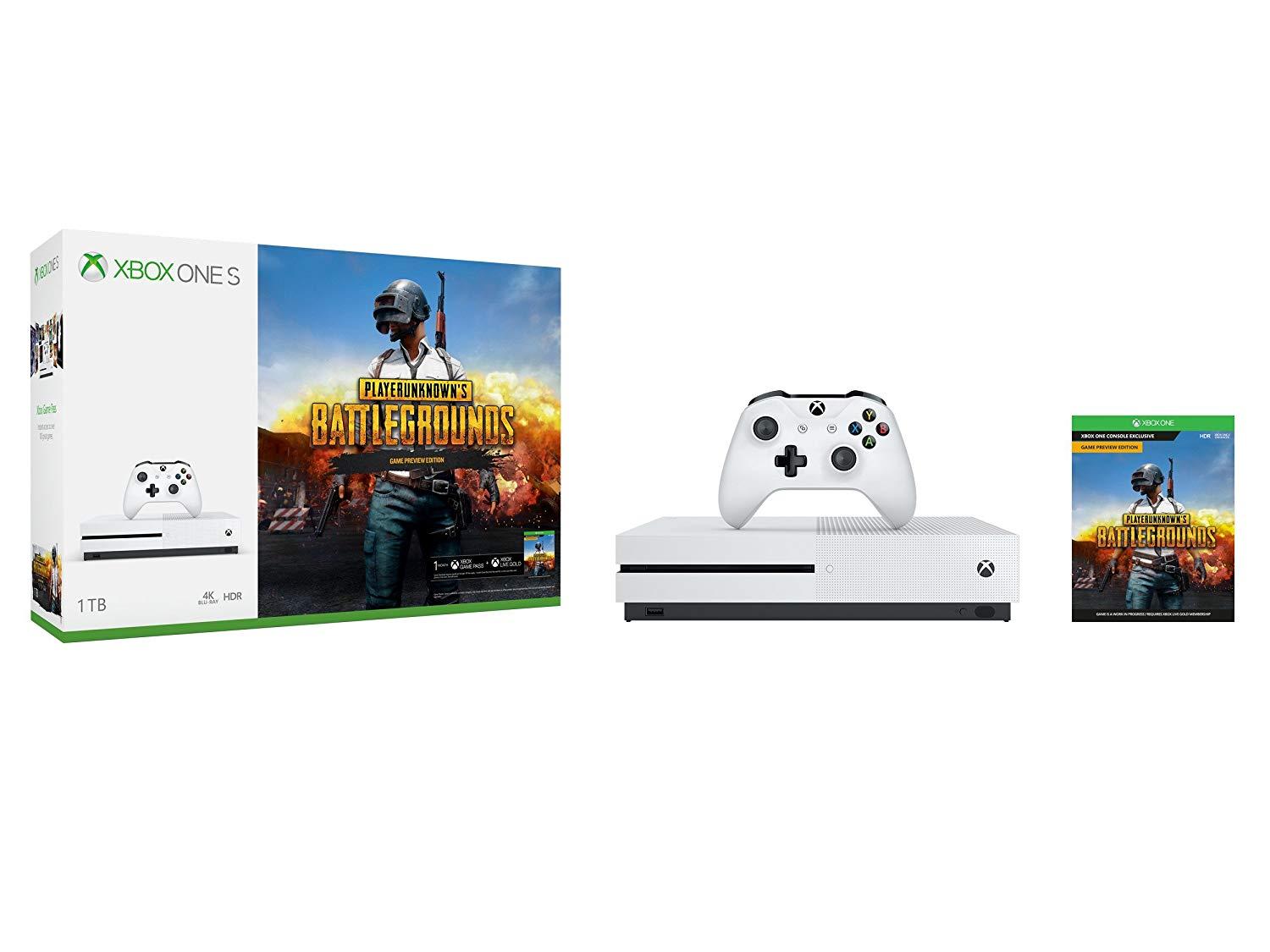 Specs:
Bundle includes1: Xbox One S console (1TB), wireless controller, full-game download of PLAYERUNKNOWN'S BATTLEGROUNDS, 1 month Xbox Live Gold, 1 month Xbox Game Pass trial with access to over 100+ games, HDMI cable (4K Capable), and AC Power cable

Playerunknown's battlegrounds is a last-one-standing shooter being developed with community feedback. Parachute onto a massive remote island with nothing but your wits and the clothes on your back1. Xbox Live Gold subscription required to play on Xbox One (sold separately)

Access all your favorite entertainment through apps like YouTube, Netflix, Spotify and more

Watch 4K Blu-ray movies and stream 4K video on Netflix, Amazon, Hulu, and experience richer, more luminous colors in games and video with high dynamic range technology

Xbox One has over 1,300 great games including today's blockbusters, 200 console exclusives, and 400 Xbox classics

Xbox One is the only console where you can play new EA games for a limited time before they're released with EA Access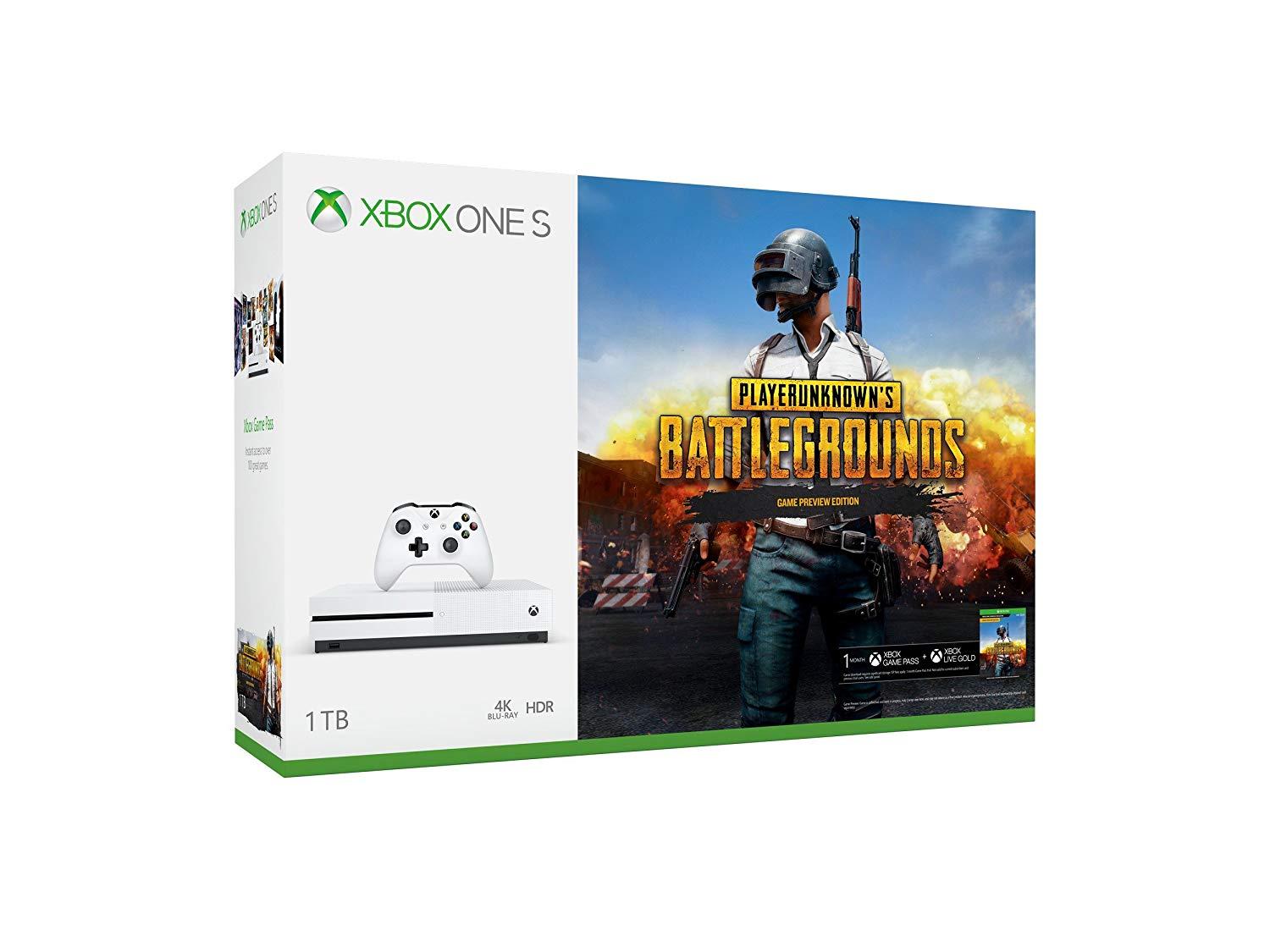 The Console comes with only the key for activating the game. That means you have to download the game separately from Xbox Live, and then activate with that key… 🙂
Go purchase your Xbox One and battle up with your kar98, Scar-L or AKM… 🙂 Here's the link:
TechnoSports-stay UPDATED 🙂