Cristiano Ronaldo stroked his chin after scoring the penalty in Portugal's World Cup clash with Spain.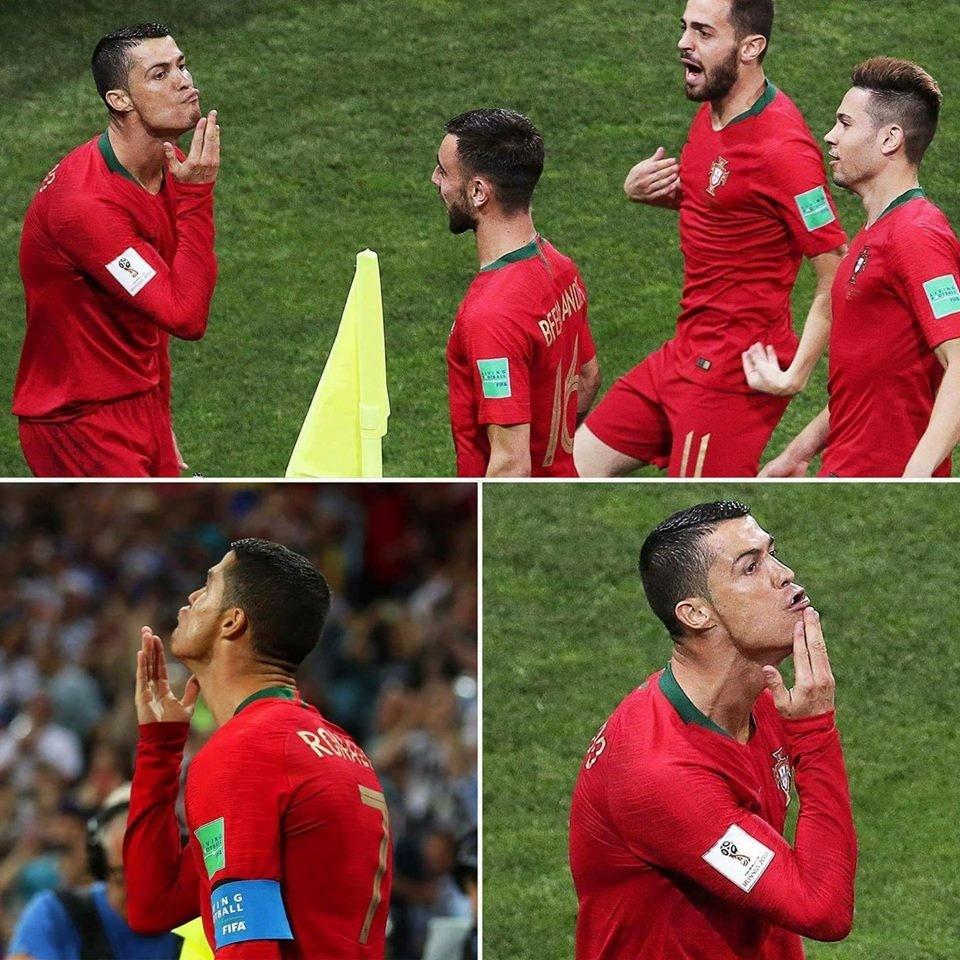 What can be the reason behind his so-called 'GOAT' celebration?
Cristiano Ronaldo started Portugal's World Cup clash with Spain with a bang. He scored his 1st 2018 world cup goal in just four minutes. The Real Madrid forward was taken down in the box by Nacho as he attempted to get a shot. And the referee pointed to the spot. Ronaldo quickly got to his feet and made his way over to the spot with the ball in his hands, preparing to find the back of the net. As he waited for the referee to blow his whistle before striking the ball, David De Gea left his goal line and approached the Portuguese forward.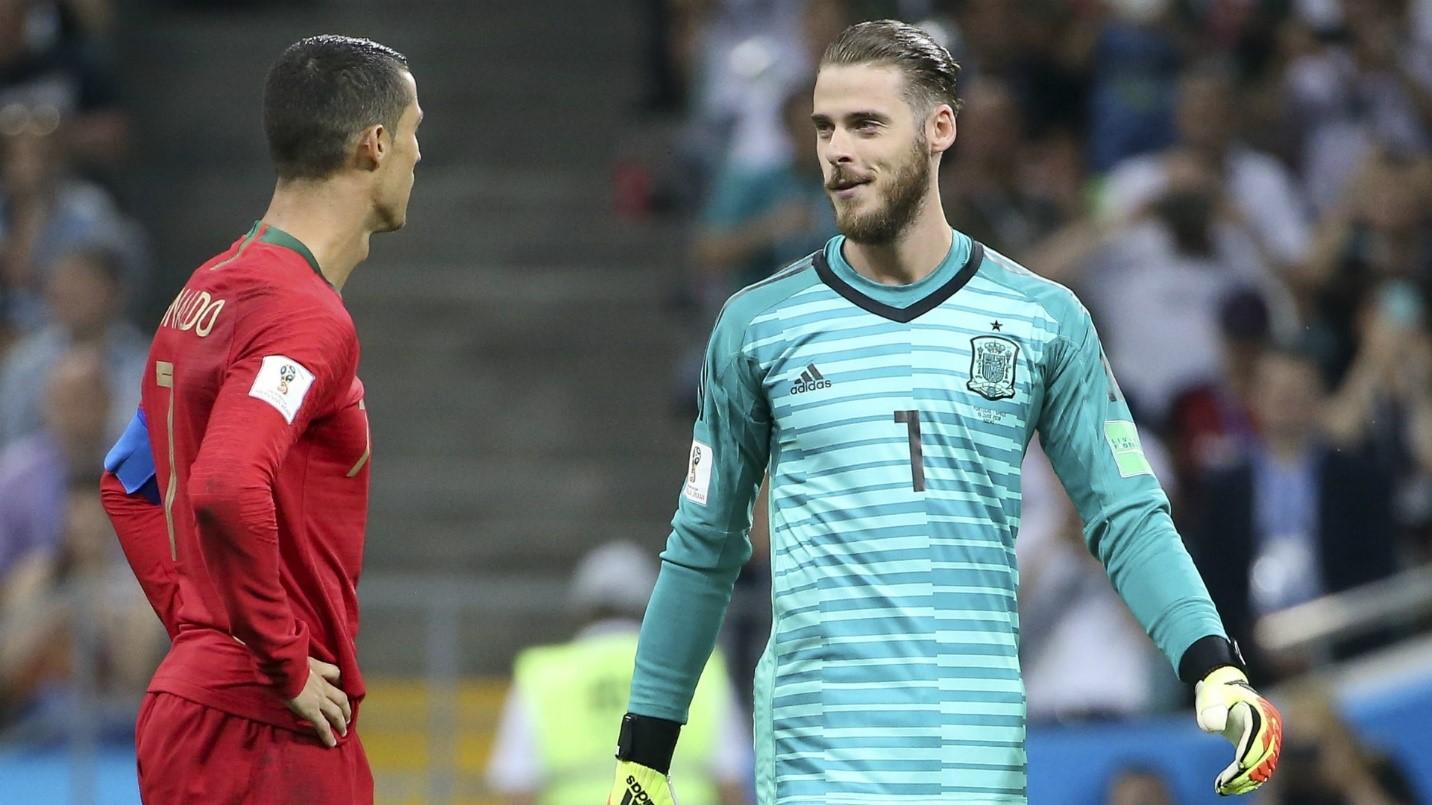 De Gea stood in front of Ronaldo and stared him in the eyes, apparently trying to get inside his head and put him off his stride. Initially, Ronaldo stared back at the Manchester United shot-stopper, but then he decided against engaging with him.
Instead, he looked up into the sky. And waited for the match official to send De Gea back to his goal line and blow the whistle for the game to resume.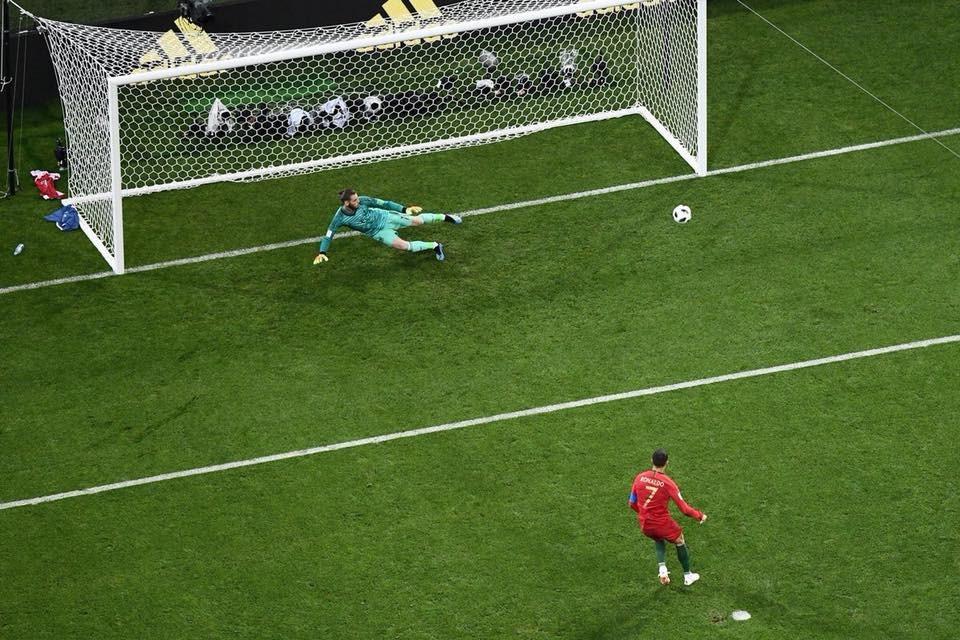 Then he scored the all-important 1st goal of the match, sending De Gea to the wrong direction. Then without wasting any time, the ex-Manchester United star sprinted towards the corner flag. He performed his trademark celebration. However, after that, he leaned forward slightly and stroked his chin while sticking it out. It was a gesture toward De Gea to show who the real GOAT was! And truly during the whole match, he showed the world that he is still the best player even at 33 years of age.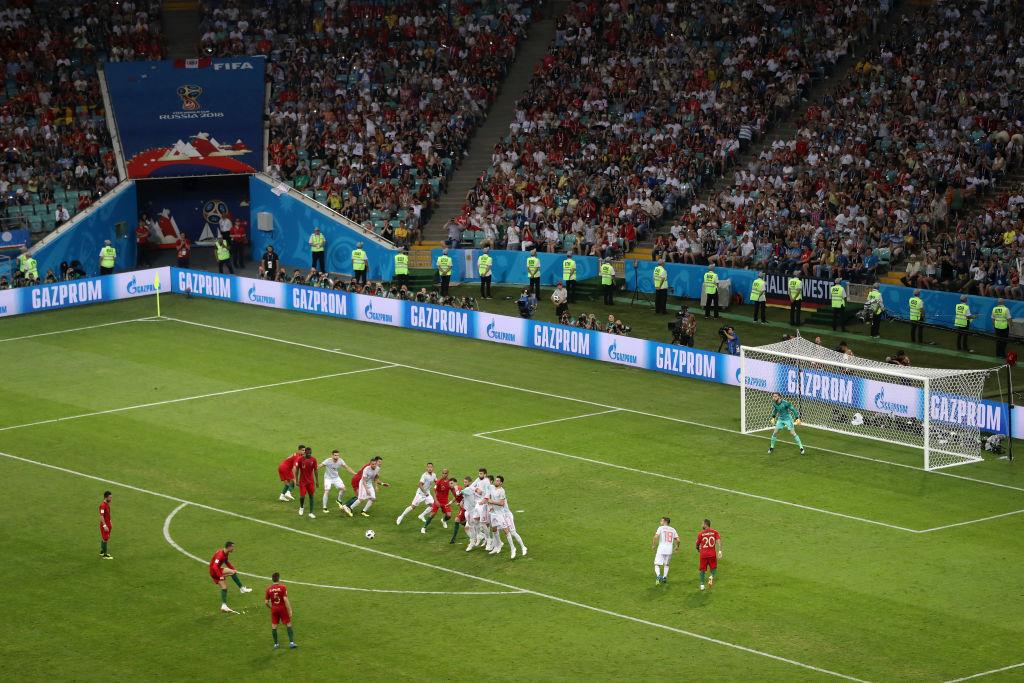 Ronaldo scored a stunning free kick to complete his 51st hat-trick. He took the whole footballing fraternity by surprise. All the football fans will surely remember this freekick, that too in a World Cup.
ALSO READ: Mohamed Salah To Play Against Uruguay in World Cup