Looking for a premium end Gaming Desktop? Need a new Ryzen Powered Gaming Desktop? Then Lenovo Legion Y720T & HP Omen 880 are Here for You…
Ryzen PCs are becoming extremely famous these days with great performance and offering… Previously we had seen the partnership of great brands with AMD for making commercial end PCs & laptops…
Now, 2 great gaming PCs with Ryzen processors are here with great power packed offering. Well, both of the new gaming PCs come from their previous gaming series:
The Omen 880 from HP
Lenovo Legion Y720T
These days along with gaming laptops gaming PCs have become famous too, because of their performance, cooling, and GPU… To make a great end Gaming PC might be tiresome and that too using the best parts.
So, these days master brands have come up with great Gaming PCs to decrease your workload…
Talking of performance the new desktops feature the top end Ryzen CPUs so that you don't feel the lag even your PC gets older… Interestingly what I liked the most is the use of AMD RX graphics for enhanced graphical performance…
Not to keep you waiting let's talk more about the gaming PCs: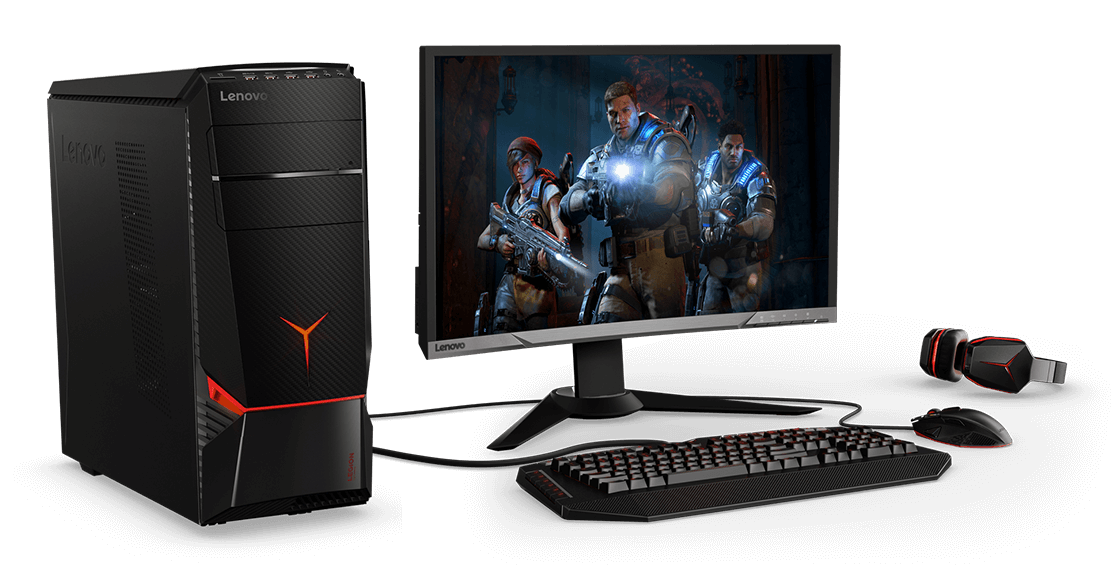 Lenovo Legion Y720T
The Legion series has always been something catchy by Lenovo. From performance to graphics or from customization to price, Lenovo keeps all in mind…
Well, talking of the processor it features a Ryzen 1800X beastly processor. It has got 8 cores and 16 threads unlocked which gives you a scope to Overclock it even more…
With so many cores and threads, multi-threading games like Far Cry 5, Assassins Creed Origins, PUBG, God of War and all the triple-A title games will run buttery smooth on it…
Well, now for such heavy games you require a stunning GPU, right? Lenovo knows that, so they paired with AMD and used the 4GB of RX 570 graphics… It has a memory clock of 1750MHz which is, even more, greater than GTX 1050Ti…
I think it's a smart move from Lenovo to feature an AMD graphics card along with Ryzen processor to give you enhanced performance.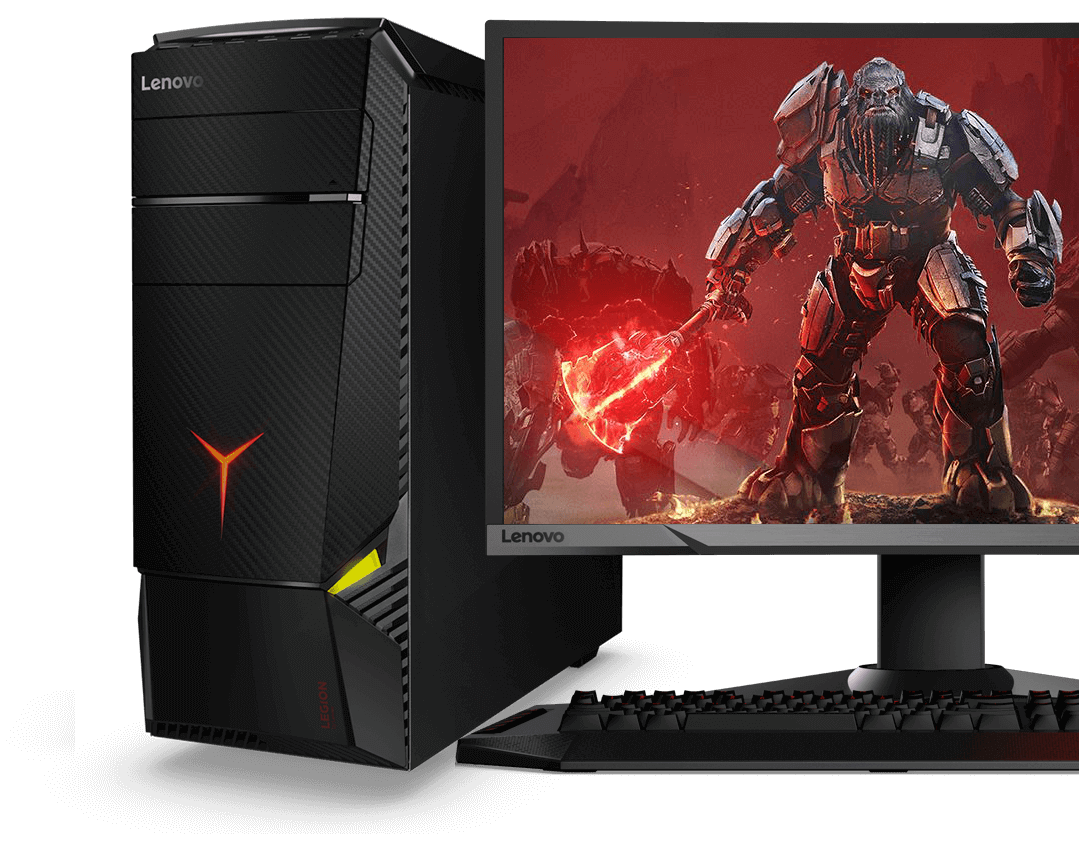 The RAM on this PC is 32GB DDR4, which is sufficient for heavy gaming. It also features a 256GB SSD storage so that speed doesn't bother you at all…
Don't panic… they have included a 2TB HDD as well. :p
According to Lenovo, the Legion Y720T will give you the flexibility upgrade or change any of your hardware at any moment…
The best model of Legion Y720T is priced at 1,299.99$ which I think is very decent in comparison with its offerings… Also, more Legion Y720T models are there from 749$ as well which you can choose according to your budget…
HP Omen 880 015rz
HP has surprisingly made a progressive move to make great gaming PCs at attractive prices especially the Omen 880. It has unique features such as: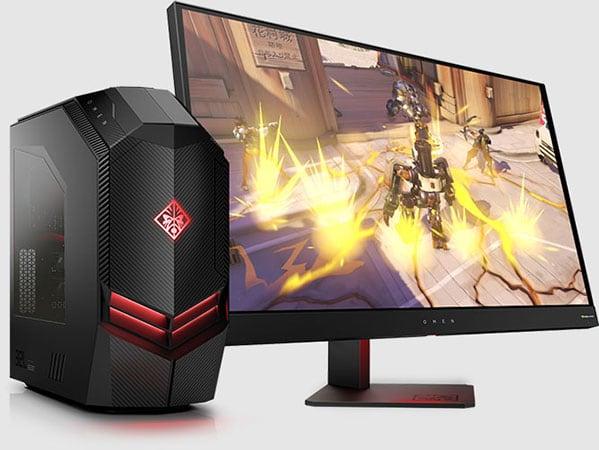 Windows 10 Home 64
AMD Ryzen™ 7 1700 8-Core processor
8 GB memory
1 TB HDD storage
256 GB SSD storage
NVIDIA® GeForce® GTX 1050 (2 GB GDDR5 dedicated)
DVD-Writer
When performance comes to play, the OMEN Desktop can wield NVIDIA® GeForce® GTX 1050 graphics and the latest AMD Ryzen™ 8-Core processor, unlocked for overclocking, so you can send opponents back to their respawn.
For cooling, a 120mm front fan on all-around edge vents, and optional liquid cooling help ensure when you're on fire in-game, your desktop won't become a molten core. Top that off with a machine-like design and at-the-ready carrying handle, and it's game over.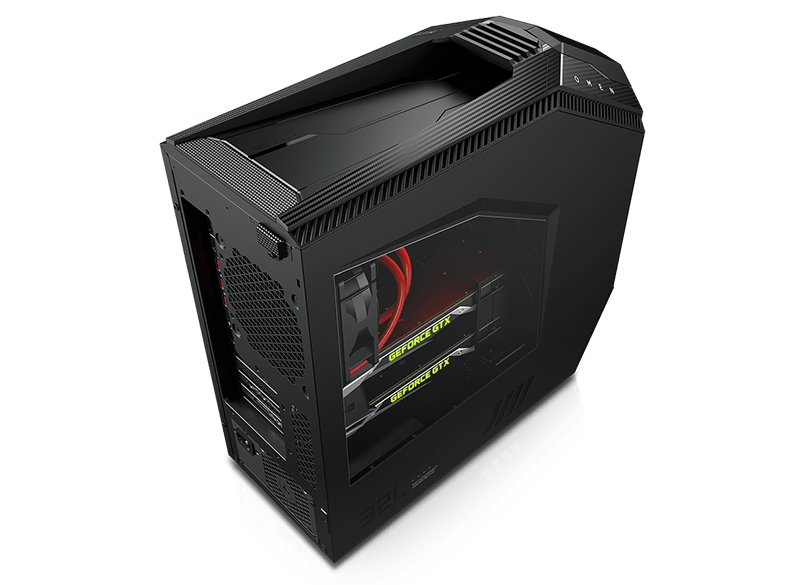 All these specs you get at just 1,169.99$ which I personally think is very modest compared to the specs offered. Also if you are lucky enough you may get an additional 200$ discount too…
At this price offering, the desktop looks stealthy and modern. In addition to that the OMEN Desktop is geared for easy upgradability with a tool-less door for quick access and maintenance, and up to four 3.5" hard drive bays.
Verdict
Overall, both the gaming desktops are decent and well-built and have a stylish modern look, which is very much preferred nowadays. In spite of the fact they are stylish and compact, you get a lot of customization options too which I liked personally…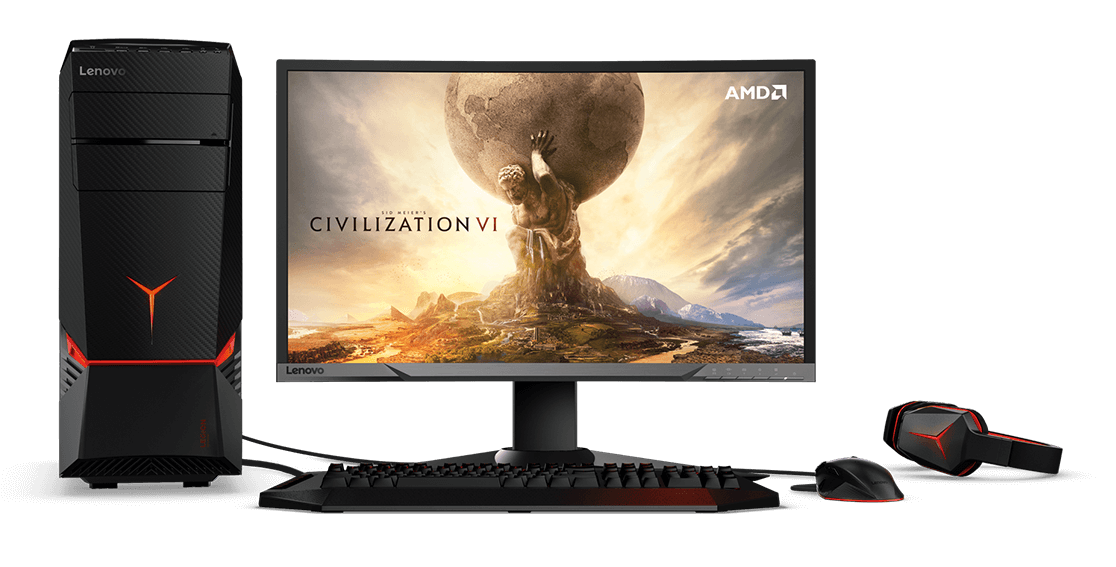 When performance comes to play with Ryzen CPUs you get a way lot of freedom in matters of overclocking and enhancing performance to a next level. Including overclockable support for both the PCs is an impressive job.
With great graphics from NVIDIA & AMD, both the desktops have the capability to take heavy gaming loads. When the price comes into concern, I think both the desktops are providing good specs. If you would have made a Custom CPU and included the same components then more or less the price would have been same.
To end this, the Lenovo Legion 720T has an edge over HP Omen 880, but if the price comes to concern HP Omen 880 is good one too…
Buy the Lenovo Legion 720T:
Dominate the battlefiled with the VR-ready Legion Y720 Gaming PC, featuring AMD processing & discrete graphics for unrivaled performance. Shop Lenovo gaming.
Buy the HP Omen 880: 
Enter your email address below and we will notify you when this product becomes available Going from average gamer to gaming legend takes power that doesn't call for reinforcements. The OMEN Desktop is geared with a cutting-edge design, the industry's latest hardware, and easy upgradability to crush the latest AAA titles, and give you the top-tier performance competition demands.
Check out: Best Ryzen 2600 Gaming PC Built 2018
TechnoSports-stay UPDATED 🙂