Xiaomi Announces Mi Gaming Laptop 15.6" comes with Nvidia GTX 1060 and costs $1,223
Xiaomi's latest arrival to the PC gaming area is here, with the Chinese consumer electronics giant's introduction of the appropriately named Mi Gaming Laptop. The device, which remains exclusive to the Chinese market, for now, was introduced at the company's Mi Mix 2S event alongside the Mi Mix 2S device.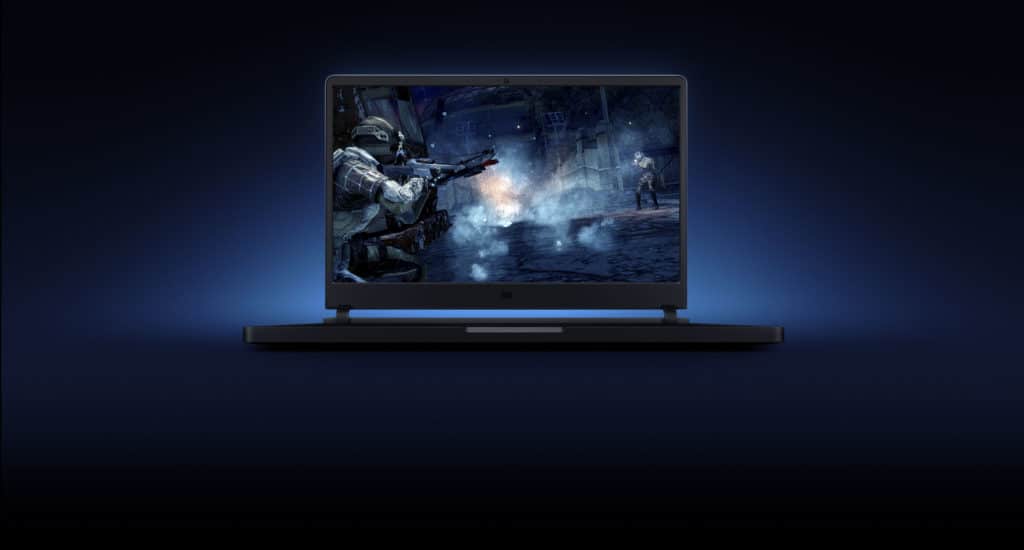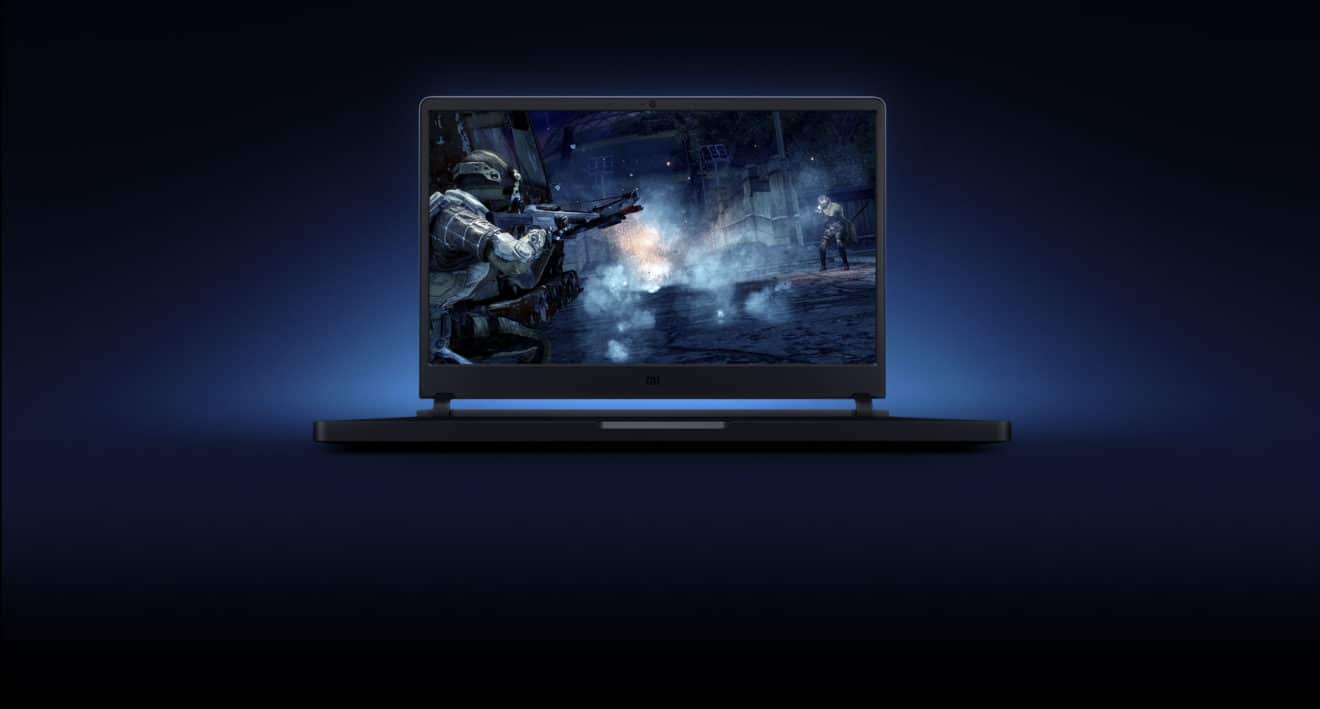 The outside of the black aluminum chassis has a brushed aluminum finish and goes without a logo on the lid giving it a pretty unassuming, almost business-like appearance. The laptop measures in with a 15.6-inch 1920 x 1080 screen and weighs in around 2.7 kg, in order to add a bit of flare to the gaming oriented device, Xiaomi includes and four-zone RGB backlit keyboard as well as RGB illumination located on the bottom of the chassis. The I/O ports as well as four exhaust ports for cooling located on the side and back of the chassis.
Also read: Origin Omni PC- The All In One Gaming Beast
As far as specifications go, the device comes with four variants, two of them comes with the latest 7TH Generation Intel Core 5 & the other two comes with 7TH Generation Intel Core 7. It has a Full HD 15.6-inch screen display.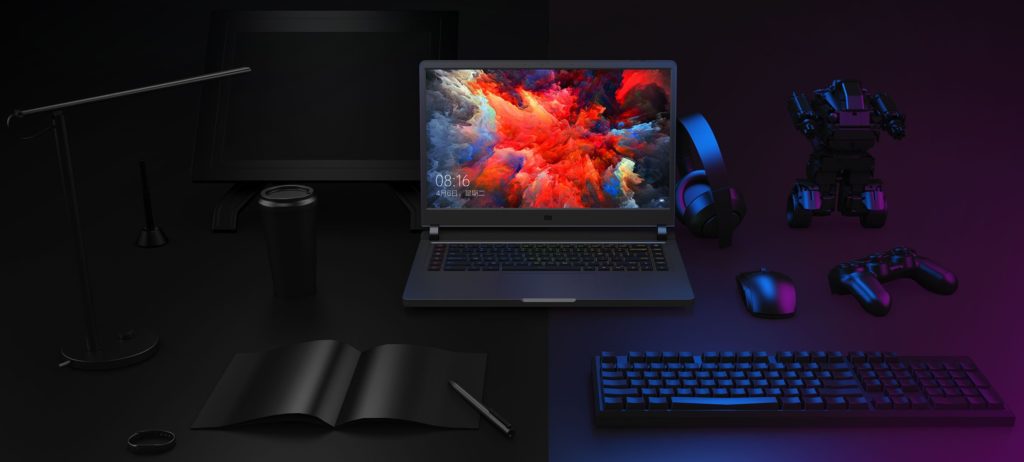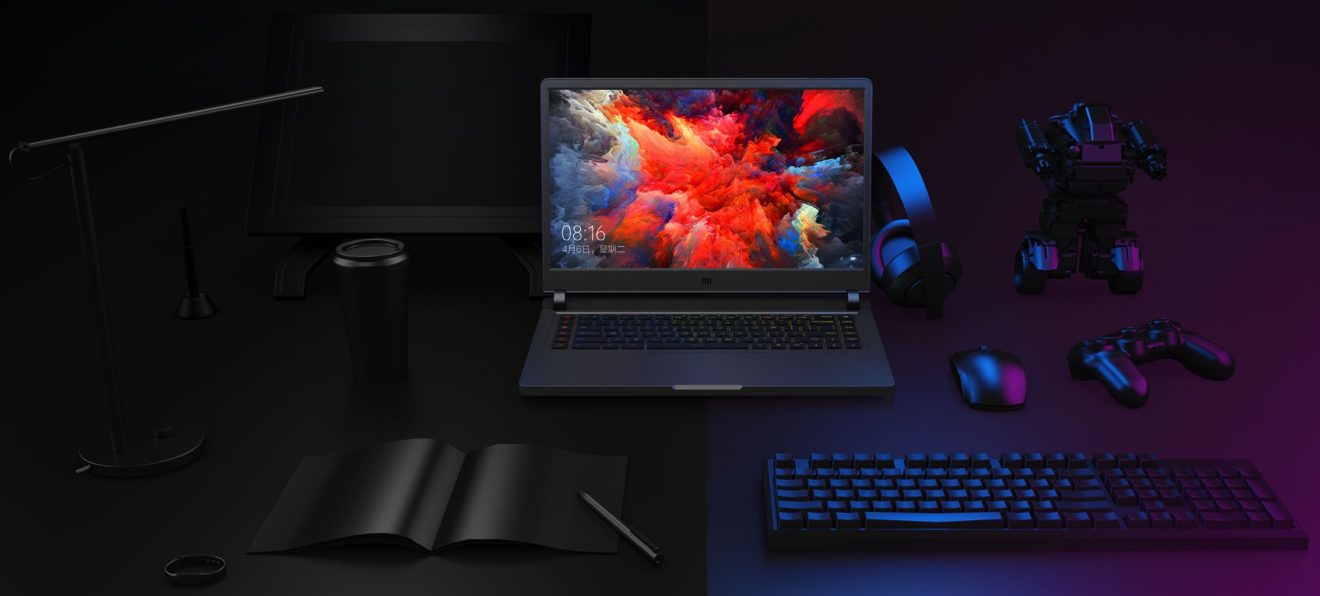 The high-end version comes with 7TH Generation Intel Core 7–7700 HQ with hyperthreading and base speeds of 2.8 GHz, pushing a maximum turbo of 3.8 GHz. Also with a 6 GB GDDR5 of Nvidia GTX 1060 graphics. Memory capacity also doubles to 16 GB DDR 4 – 2400 as standard, Cooling any configuration is Xiaomi's own 3+2 'large diameter' heat pipe design and two fans which intake air from the bottom and exhaust out of the side vents. Gaming Laptop is able to house two M.2 PCIe drives and a single 2.5-inch drive. These can be filled with any combination of 128 GB or 256 GB SSD as well as a 1 TB HDD option. The whole package costs around $1,223 or about Rs. 93,400.
The lower cheapest variant comes with the latest 7TH Generation Intel Core 5-7300 HQ with a base frequency of 2.5 GHz and a maximum turbo frequency of 3.5 GHz. It equips 4 GB GDDR5 of Nvidia GTX 1050 Ti of, 8 GB of DDR 4 RAM (upgradable to 16 GB), and a 128 GB solid-state drive & a 1 TB hard disk for just $815 or about Rs. 62,100.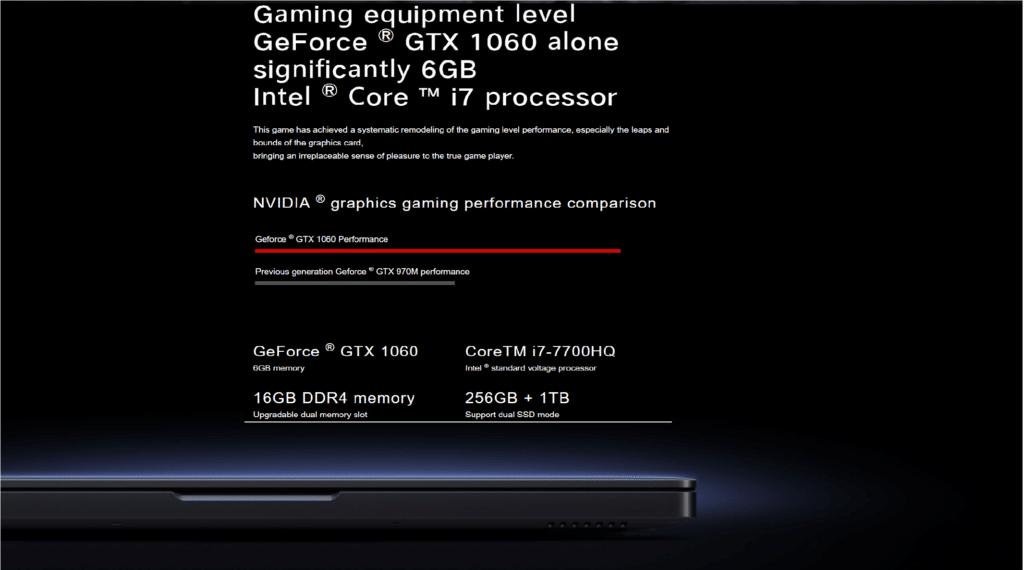 It is equipped with a USB Type-C, HDMI 2.0, Ethernet, four USB 3.0 ports along with a mic and headphone jack, and a 3-in-1 memory card reader. The device is powered by a 55 watt-hour battery which the company claims can deliver up to 5 hours of online video, 5.5 hours of local video playback and up to 6.5 hours of web browsing. The gaming laptop is equipped with a 12 V cooling fan and four fan outlets for heat dissipation. It also comes with a 3 W Dolby Atmos speaker with Hi-Res Audio as well.


We don't know if this product will ever make its way to Europe or North America, it will be available in the Chinese market with the Chinese version of Windows after 13th April.
Also read: Top 5 Best MacBooks of 2017
 
 Core i5 Model
Core i7 Model
Processors
Intel Core i5-7300HQ
4C / 4T
2.5 GHz Base
3.5 GHz Turbo
Intel Core i7-7700HQ
4C / 8T
2.5 GHz Base
3.8 GHz Turbo
Memory
8 GB
DDR4-2400
8 GB
DDR4-2400
8 GB
DDR4-2400
16 GB
DDR4-2400
Network Connectivity
Gigabit Ethernet
802.11ac Dual Band (2Tx2R) Wi-Fi
Storage
SSD
128GB
128 GB
128 GB
256 GB
HDD
1 TB
1 TB
1 TB
1 TB
Graphics
GTX 1050 TI
4 GB GDDR5
768 CUDA
GTX 1060
6 GB GDDR5
1280 CUDA
GTX 1060
6 GB GDDR5
1280 CUDA
GTX 1060
6 GB GDDR5
1280 CUDA
Display
15.6+ FHD 72% NTSC color gamut
Input Device
RGB Membrane Keyboard
Dimensions
14.3″ x 10.4″ x 0.82″
Weight
2.69 Kilos
Price ($US)
62,100 INR
~$815
72,600 INR
~$952
83,000 INR
~$1087
93,400 INR
~$1223
TechnoSports- stay UPDATED 🙂