The whole cricketing fraternity was shocked by the incident. The Australian cricket team was involved in a ball tampering scandal in the 3rd test match of the South African tour !!!!
Australian opening batsman Cameron Bancroft faces tampering claims. After being spoken to by umpires about an object in his pocket during Saturday's play in the third Test against South Africa. Television footage appeared to show Bancroft take on object out of his pocket while fielding on the third day of the Test at Newlands. He was then seen tucking the object down the front of his trousers. before he spoke to on-field umpires Nigel Llong and Richard Illingworth. Shane Warne, the Australian spin bowling great, said on Twitter he was "very disappointed" by the pictures and called on Australia captain Steve Smith to clear up the "mess" in the post-play press conference.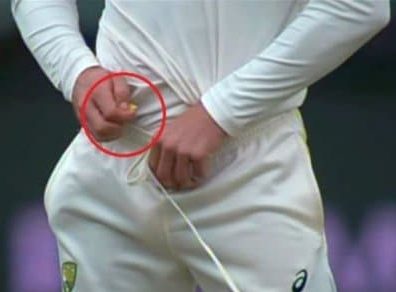 Then the Cricket Australia, started its own investigation. And then verdicted these things :
Steve Smith and David Warner hit with 12-month bans by CA
Cameron Bancroft handed nine-month ban for ball-tampering
Cricket Australia confirms sandpaper used, not sticky-tape
Warner, the instigator, instructed Bancroft
Lehmann's walkie-talkie message: 'What the hell's going on?'
Smith and Warner are barred from playing in this year's IPL
Steve Smith and David Warner have been banned by Cricket Australia for a year. They were involved in the Cape Town ball-tampering scandal. It has been confirmed sandpaper was used in an attempt to rough up the ball.
Cameron Bancroft, who had claimed he used sticky yellow tape, has been banned for nine months. While coach Darren Lehmann has resigned from his job. Though, the investigation have found that he did not know about his players' plans and actions.
Warner was found to have been responsible for "development of a plan to attempt to artificially alter the condition of the ball". and "instruction to a junior player to carry out a plan". He was also charged with providing advice to a junior player on how to tamper with the ball "including demonstrating how it could be done". Smith also misled the Newlands match officials by concealing his knowledge of and involvement in the plan. He did not voluntarily report his involvement.
Damningly of Smith's captaincy, his ban was based on him knowing of the plan but failing to take steps to prevent it. Further, CA's investigation found that it was Smith who directed "that evidence of attempted tampering be concealed on the field of play" – in other words, Smith told Bancroft to hide the yellow object now known to be sandpaper in his trousers. He was also found to have "misled match officials and others regarding Bancroft's attempts to artificially alter the condition of the ball" and "misleading public comments regarding the nature, extent and participants of the plan."
Warner will never again be consider for any leadership position. While Smith and Bancroft must wait 12 months after serving their ban. Before they can be considered for a leadership role again.
The press conference :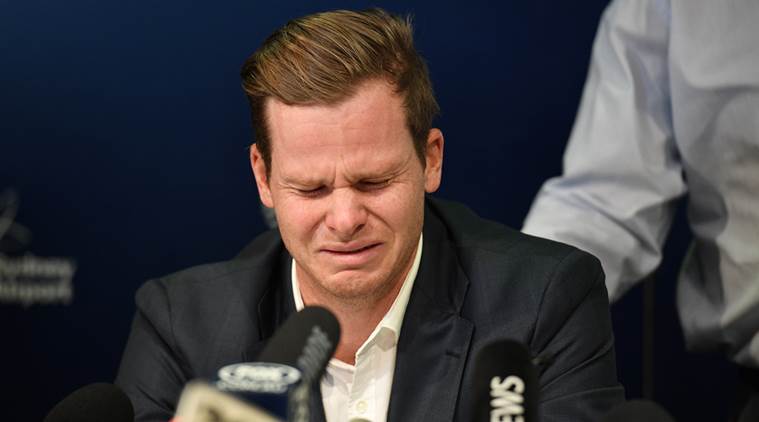 Steve Smith broke down many a times during the press conference. "I don't blame anyone," said a teary-eyed Smith. "I'm the captain of the Australian team. It's on my watch and I take responsibility for what happened last Saturday.". He went on to add, "Cricket is the greatest sport in the world. It's been my life and I hope it can be again. I'm sorry and I'm absolutely devastated.". "If any good can come of this, if there can be a lesson to others then I hope I can be a force for change. I know I'll regret this for the rest of my life. I'm absolutely gutted. I hope in time I can earn back respect and forgiveness," he said. It hurts … I'm deeply sorry. I love the game of cricket and love entertaining young kids … I just want to say sorry for the pain I've brought to Australia, to the fans and the public," added the 28-year-old.