- Advertisement -
AMD Brings You APUs with Integrated RX Vega Graphics…Also, Ryzen Series 2 is Coming Soon…
AMD- the global processor maker has been known as the best innovative brand. With APUs integrated with great graphics is what you can expect at low costs. AMD APUs are always cheaper than Intel ones, but the earlier ones had heat issues…But, the has game just changed with Ryzen processors which had the new Zen architecture.
Now, Ryzen processors are equipped with RX Vega(the best graphics till date by AMD) in the cores. This has made the previous processors even better and the need for a high graphics is resolved. Well, it's not that you won't require a graphics card at all but you can manage the low-end games easily. But, if it comes to high-end games like Assassin's Creed Origin or Splinter Cell and other like those may lag a bit, but will run on these processors.
- Advertisement -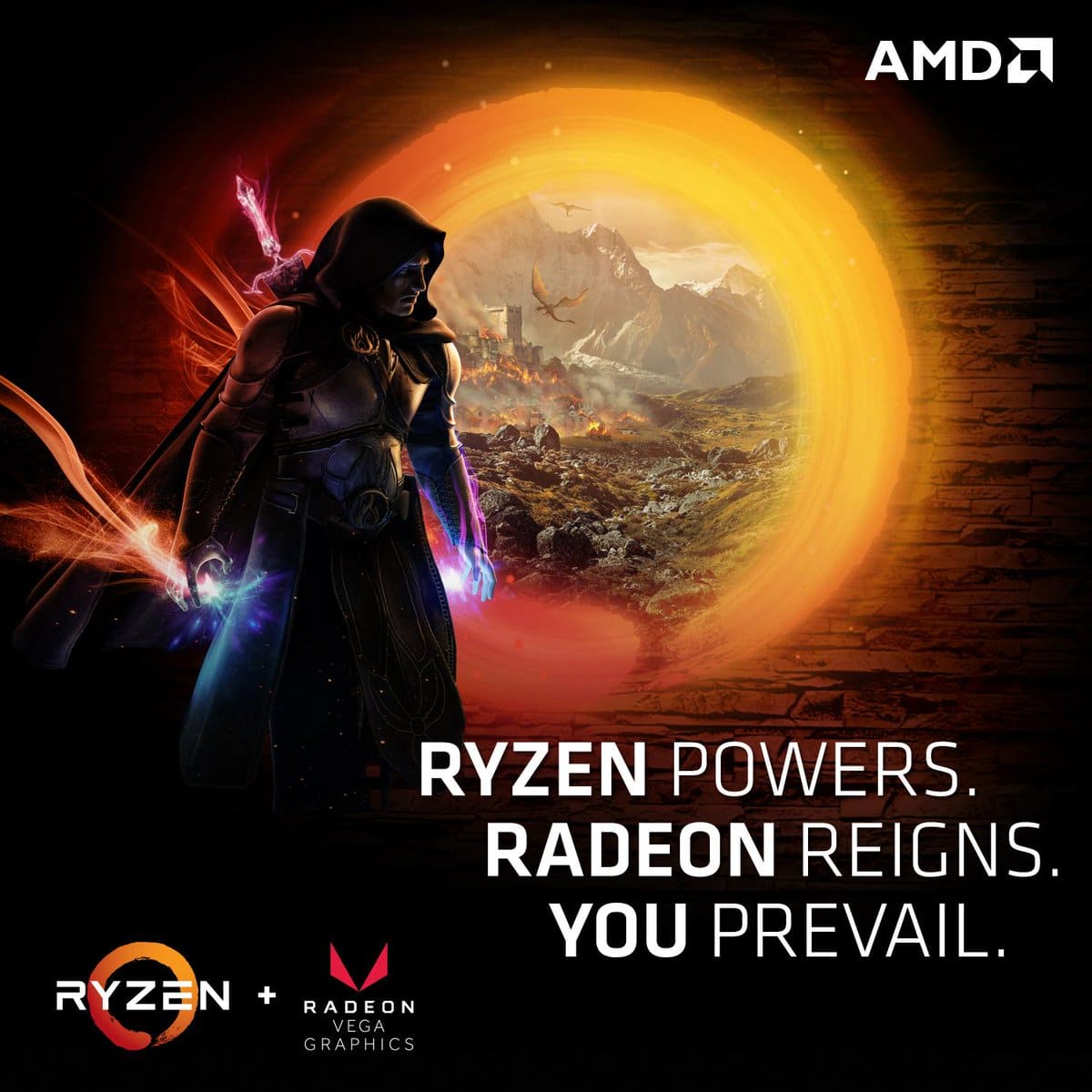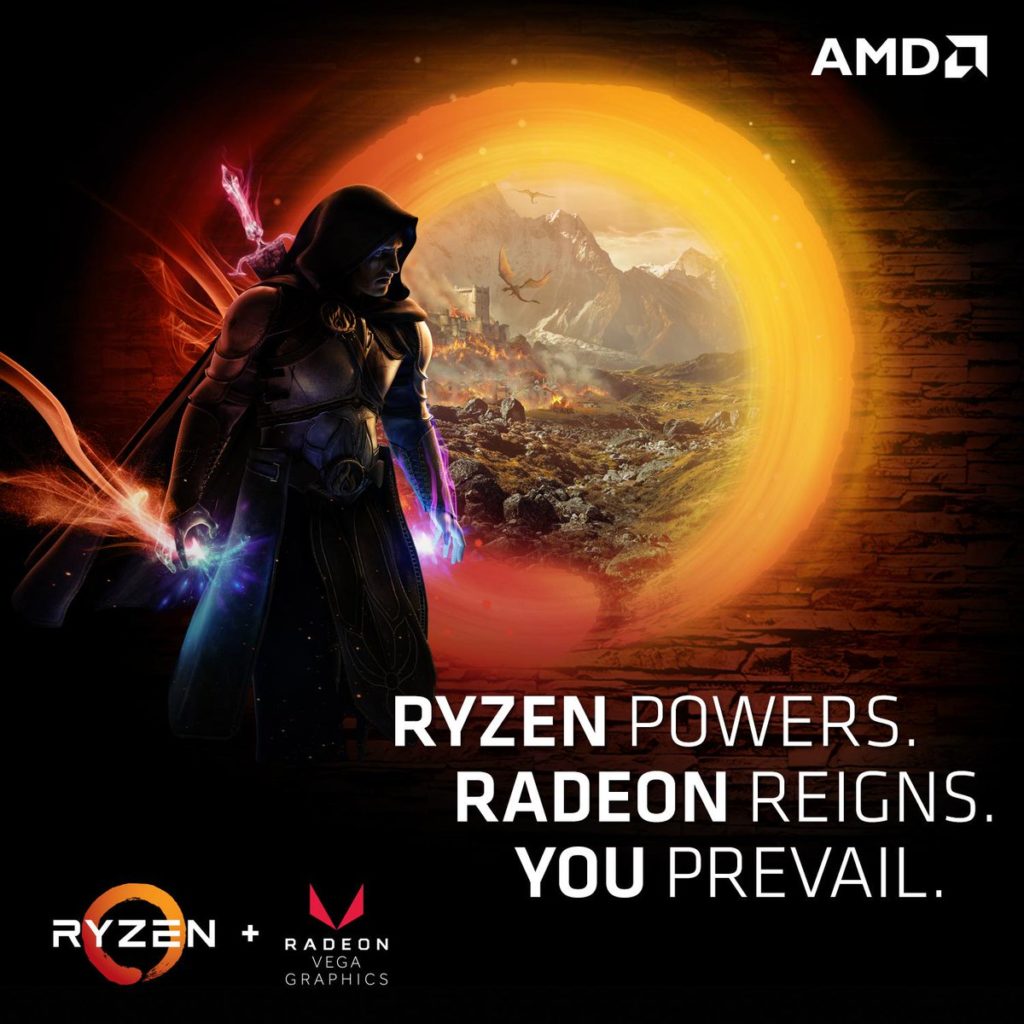 Ryzen 3 2200G & Ryzen 2400G are the two models launched recently by AMD…Both of them are well enough as because their cores are equipped with Radeon™ Vega Graphics.
- Advertisement -
So, the cost of buying an extra graphics card is just gone…with integrated RX Vega graphics, gaming CPUs are becoming more affordable. If still need intense graphics you can always buy one and your processor will fire up your display…
So, here are the major benefits of both Ryzen 3 2200G & Ryzen 2400G processors…
- Advertisement -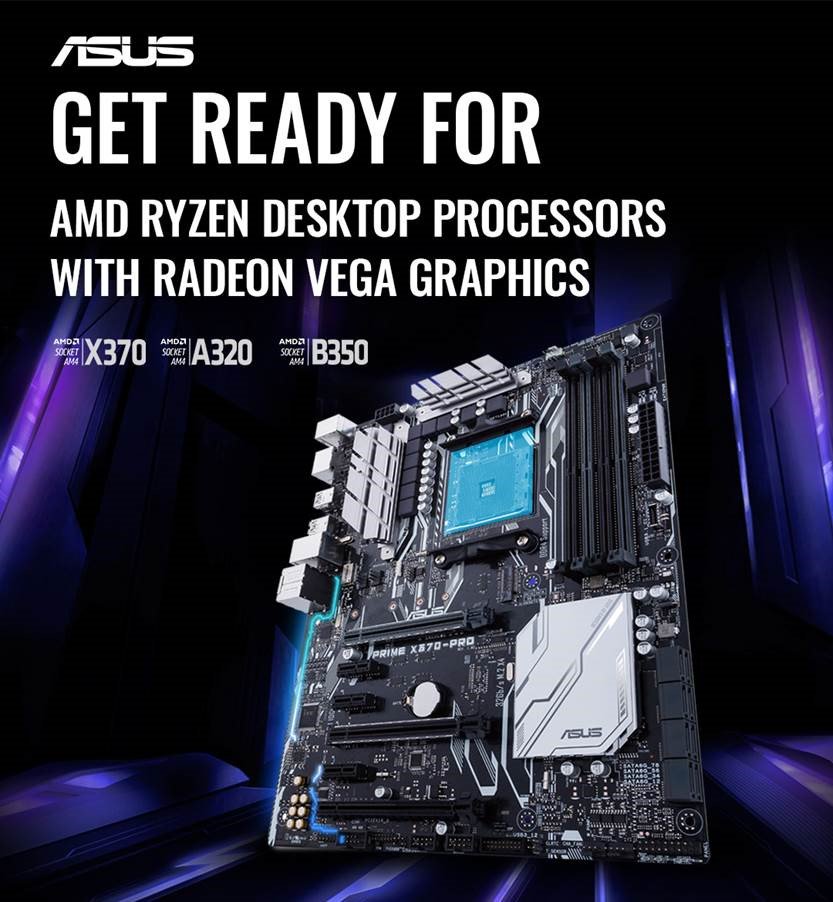 Speaking of motherboards, it's easy to find one: 

Socket AM4 for the AMD Ryzen processor is no different: The old Ryzen chipset motherboards with AM4 sockets are eligible for the Ryzen 3 2200G and Ryzen 5 2400G. In fact, most motherboards should already be compatible. But, if your motherboard still needs the update, it's dead simple to get it!
They have the fastest graphics ever built into a desktop processor: 

It can easily tackle popular games like DOTA™ 2, The Elder Scrolls V: Skyrim®, CS: GO™, or Rocket League™. And if you find that you'd like to upgrade to a faster standalone GPU sometime later, you can do that! And before I forget: the built-in graphics have full support for DirectX® 12 and Vulkan®, too.
AMD Ryzen 5 2400G
AMD Ryzen 3 2200G
CPU Cores
4 Cores, 8 Threads (1 CCX)
4 Cores, 4 Threads (1 CCX)
CPU Base Clock
3.6GHz
3.5GHz
CPU Max Boost Clock
Up to 3.9GHz
Up to 3.7GHz
CPU L1 Cache
64K I$, 32K D$ per core
64K I$, 32K D$ per core
L2+L3 Cache
6MB
6MB
GPU Cores
11 Radeon Vega Cores (704 ALUs)
8 Radeon Vega Cores (512 ALUs)
GPU Clock
Up to 1250MHz
Up to 1100MHz
GPU TMU Count
44
32
GPU ROP Count
16 (32-bit)
16 (32-bit)
GPU ACE/HWS Count
4/2
4/2
Total FP32 TFLOPS
1.99 (1.76 GPU/0.231 CPU)
1.35 (1.126 GPU/0.224 CPU)
PCIe Gen3 Lanes
8x GPU / 4x General / 4x Chipset Link
8x GPU / 4x General / 4x Chipset Link
TDP
65W
65W
DRAM Support
Up to DDR4-2933 (Dual Channel)
Up to DDR4-2933 (Dual Channel)
Die Size and Transistors
209.78mm2 / ~4.94 billion
Everything is unlocked for overclocking: 

Many of us working on the AMD Ryzen project love to overclock, and we've long felt it was only right to leave every AMD Ryzen Processor unlocked for tinkering. The new Ryzen 5 2400G and Ryzen 3 2200G processors are no different: fully unlocked CPU, GPU, memory, and voltage. As an added perk, these new CPUs are efficient 65W models, whereas most Socket AM4 motherboards can handle up to 95W (and then some); that's some free headroom you can use to test your overclocking chops.
Processors To Buy In This 2018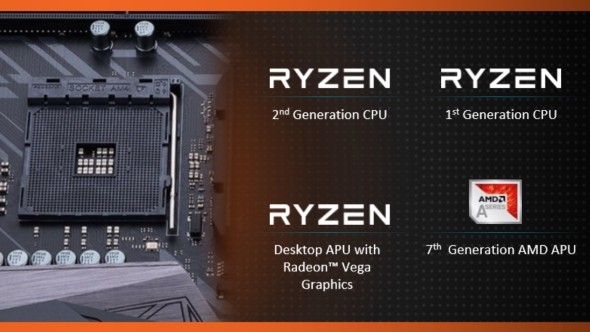 They are the first step in a larger family: 

In the spring of 2018, AMD plans to release a full family of AMD Ryzen 2000 Series processors, but they say you gotta start somewhere. For now, the AMD Ryzen 5 2400G is designed to replace the Ryzen 5 1400 at the same price ($169 USD). Correspondingly, Ryzen 3 2200G is designed to replace Ryzen 3 1200 at an even better price ($99 vs. $109). Core counts and thread counts are the same from old to new, but the 2200G and 2400G do have higher clock speeds, better boost, and a graphics core that can comfortably game! More performance and features for your money is a pretty sweet deal!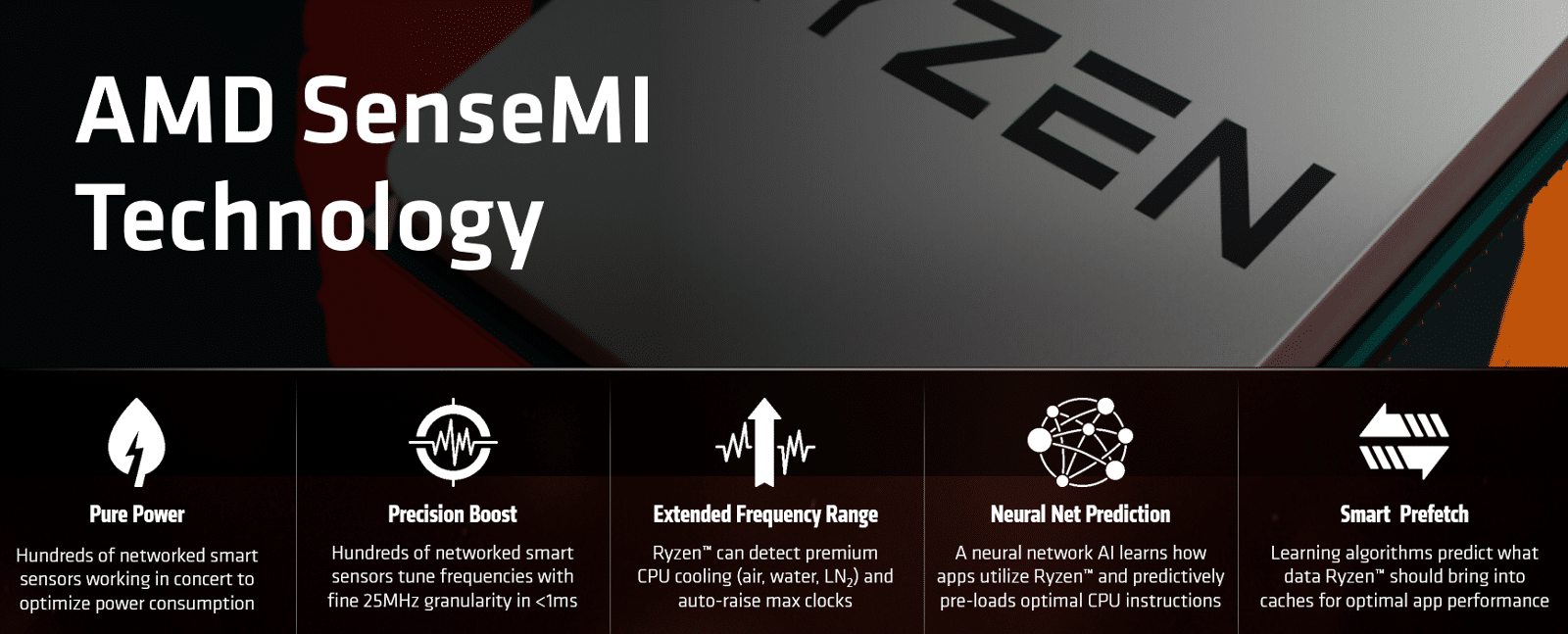 They have a cool new boost algorithm:

With AMD SenseMI, the processor is aware of its own temperature, and aware of how much power is being drawn from the motherboard. If the processor knows it's operating within safe tolerances, then the processor also knows it's safe to dial up the clock speed for more performance! It is called that Precision Boost. The AMD Ryzen Processor with Radeon Vega Graphics features Precision Boost 2, which lets Precision Boost work more aggressively, with more CPU cores, more often.
Radeon Vega graphics are awesome for entertainment:

You've already seen that the 2200G and 2400G can comfortably play games, but games are not the only thing a graphics core can do. People also watch movies and TV shows from all different sources on many different types of monitors. The Radeon Vega graphics built into these new processors handle H.264, HEVC, and VP9 fully in the hardware for smooth, cool, and quiet playback. In other words: services like Amazon Instant Video, Hulu, Netflix, and YouTube are all handled by dedicated hardware inside our new processor. And when it comes to monitors, Radeon Vega graphics can handle any display up to 4K UltraHD, even if you also throw in High Dynamic Range (HDR) and Radeon FreeSync technology.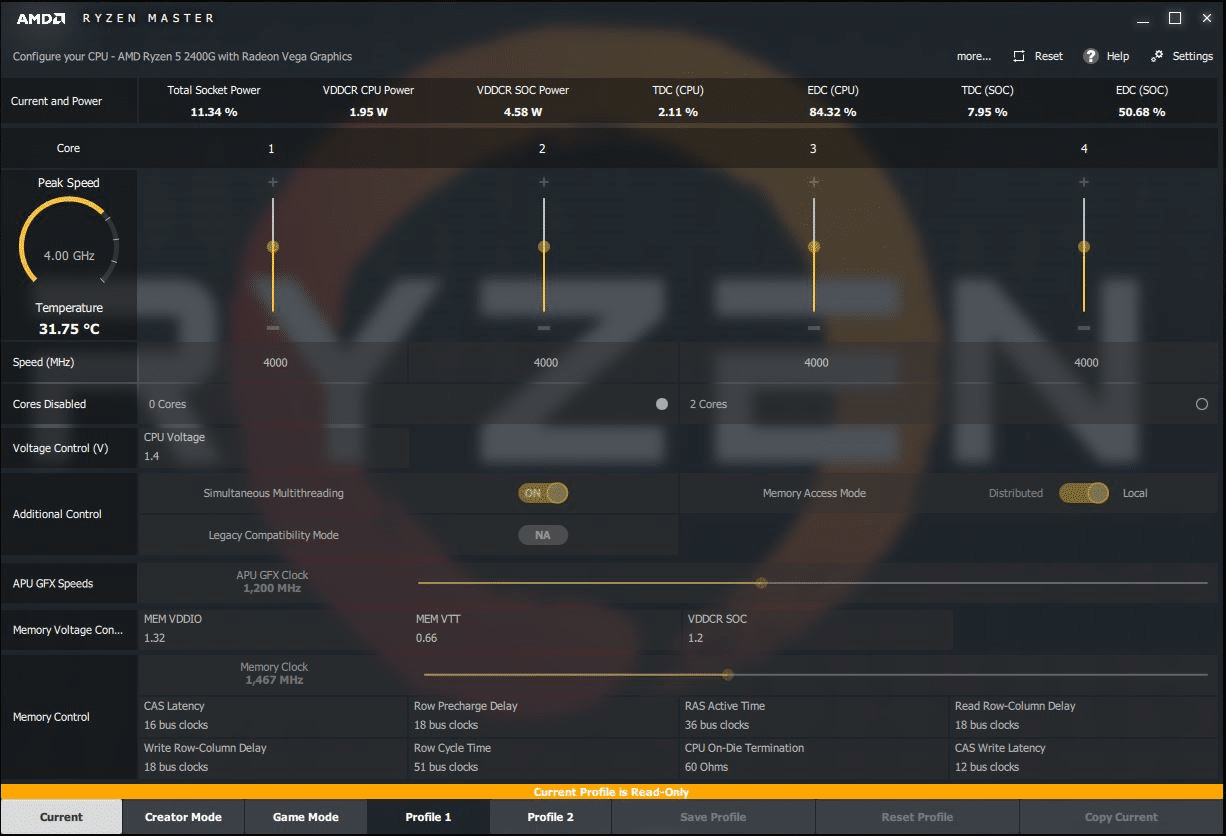 You don't need to be an expert to overclock: 

Not everyone is familiar with the BIOS, much less overclocking from the BIOS. That's okay! If you still want to give performance tuning on the 2400G and 2200G a shake, we have just the tool for you: AMD Ryzen Master. This is a Windows-based application that gives you full control over the CPU clock speeds, GPU clock speeds, memory clock speeds (and voltages for all). AMD Ryzen Master makes it super simple to try your hand at overclocking right from the desktop, and monitor your hardware while you do it. Easy!
Ultimate Custom Built AMD Powered Gaming CPU 2018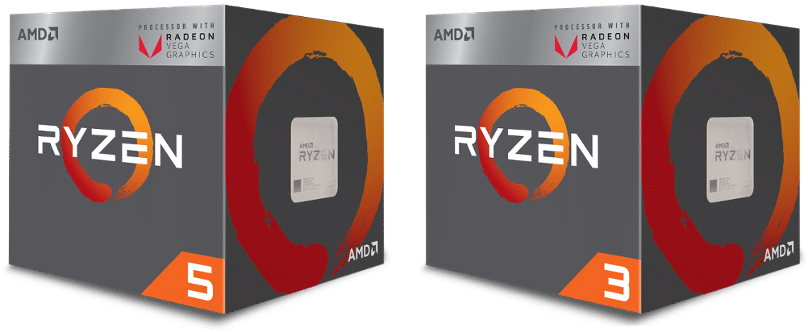 Buy from here:
Amazon:
Highlights of Ryzen 2000 Series Processors…

AMD Ryzen 2 release date:
The second-generation of Ryzen processors, code-named Pinnacle Ridge, is going to be launched in April, just over 12 months after the first CPUs burst onto the scene.
AMD Ryzen 2 specs:
It's all about the new 12nm production process, so don't expect any more cores, just slightly higher clock speeds, better gaming performance, and improved efficiency. We're hoping for a Ryzen 7 2800X at 4.2GHz.
AMD Ryzen 2 AM4 platform:
Just as AMD promised, the Ryzen 2000-series chips will drop into the exact same AM4 CPU socket the first Ryzen processors, and the new Raven Ridge APUs, use. Though there will be a new set of 400-series chipsets.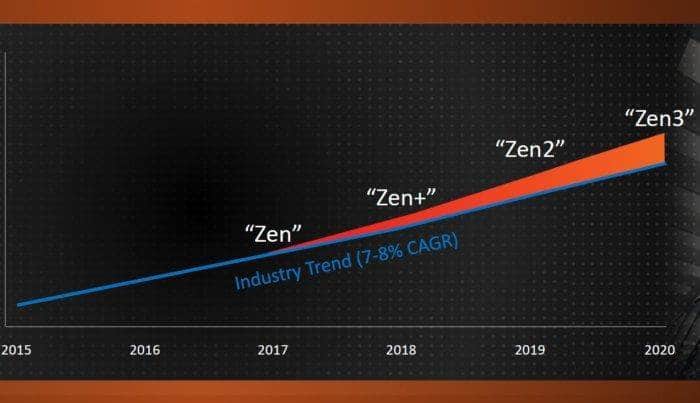 AMD Ryzen 2 price:
The prices of the last-gen Ryzen chips have been slashed over the last couple of months, but we don't expect the Ryzen 2 CPUs to be significantly more expensive when they launch.
AMD Ryzen 2 performance:
AMD is suggesting the process change from 14nm to 12nm will yield a 10% performance boost on its own, but clock speedbumps and second-gen Precision Boost should offer a little more CPU performance.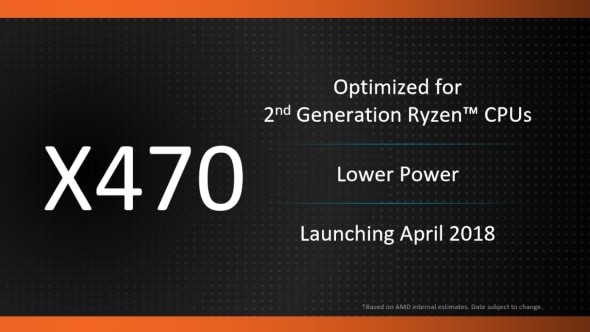 So, here were all the news regarding AMD processors…Which one did you like the most? Still confused to buy a new one…??? Go for AMD Ryzen processors with Radeon Vega Graphics…
Sources: PSGamesN
Comment your suggestions in the section below…
TechnoSports- stay UPDATED 🙂
- Advertisement -