Are You a Game Geek? Tired of your Sick PC? XRIG X1 Is All You Need
If you are a gaming fan and searching for a gaming laptop or high-end PC then this post may help you. As days are passing gaming is getting smarter and more vivid. Graphics of games have progressed excessively, which has increased the demand for high-end laptops or PCs. Not only games but nowadays applications like Android Studio, Xamarian Studio, Adobe software do need high-end processors. That's why XRIG X1 series
Introducing XRIG's first commercially available PC, The X1. Gaming Desktop. Now Portable. XRIG is a boutique computer manufacturing company based out of Kolkata. Learn more at : Website – https://xrig.io/ Facebook – https://www.facebook.com/xrigpc/ Contact us at – [email protected]
XRIG- An Indian Company That Is Making a Strong Impact on Revolutionizing The Next Generation of High-Performance PCs 
Xrig Private Limited is a Private incorporated on 28 September 2016. It is classified as a Non-govt company and is registered at Registrar of Companies, Kolkata. The company has been involved in delivering High-End stylish PCs for a year now.
Let's come to their first successful series X1: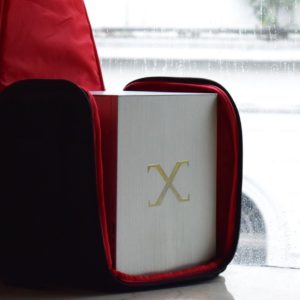 Portability
A PC's demand is decreasing day by day why? because of its portability problem. And that's why gaming laptops are getting excessively popular. XRIG has made it easier, they have built such a PC that is so compact that you can travel with it anywhere. Zip your PC in a Custom X1 Carry Case and travel carelessly.
Desktop in a BAG! Easy to transport, it comes with a custom-made handbag.
Measuring just '"270 mm by 224 mm". It can fit anywhere; a tiny dorm room or under your TV.
Inbuilt wifi! For seamless wireless connectivity. Just connect power + HDMI and it's a console!
Top 6 Cool Gadgets Under Rs 600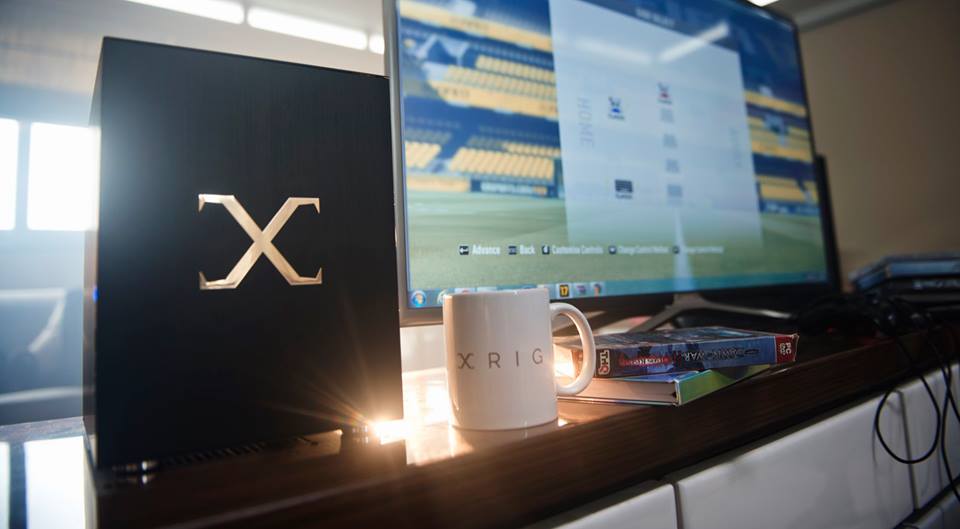 Performance
You can't even imagine a compact PC can have such a great performance. The built of this PC is amazing and its performance is even better. Every X1 series PC is powered by 7th Intel processors. The graphics is visualized through NVIDIA GTX Graphics cards. Also, each of them run on Gigabyte H110 motherboards and are powered by DDR4 RAMs. Every PC has a 300MBps High-Performance PCI-e WiFi Card for non-stop streaming. The Noctua 140mm 3000RPM Industrial PPC Case Fan is what makes XRIG boast about their PCs. The cooling system is just brilliant, providing no lag to the system in spite of seamless gaming.
Every X1 has a dedicated Geforce GTX graphics card, combined with up to 16GB of DDR4 Ram and a blazing fast SSD. Get ready for true desktop grade performance!
Upgradable, built with industry standard components.
Optimized configuration to eliminate bottlenecks in Gaming.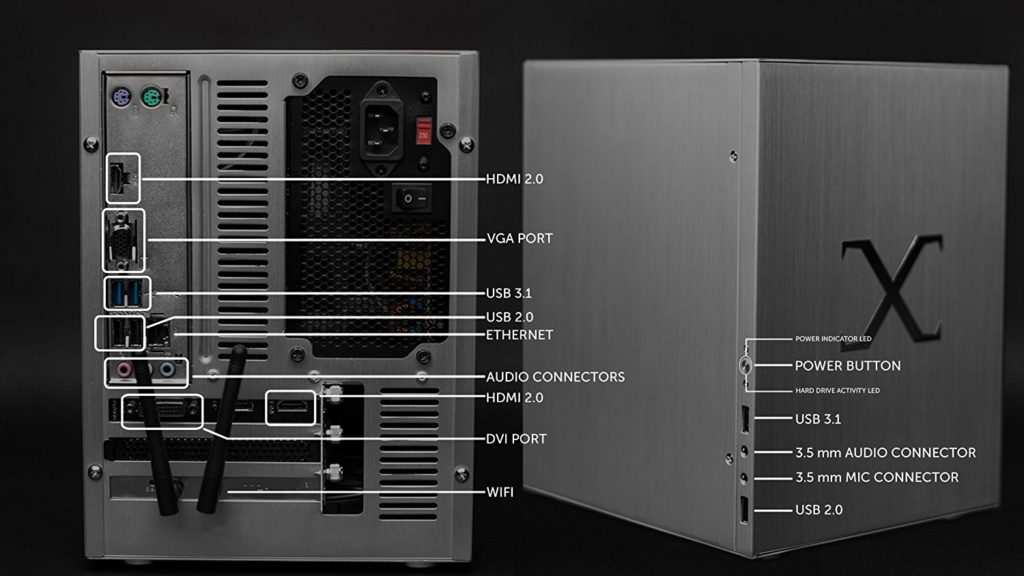 Design
Well, XRIG has done a marvelous job with respect to design. The case is such a good looking one with a brushed aluminum chassis. With such clean lines at the sides and the sleek design makes it a beautiful art. Either you place it in your own room or in your living room, its stylish looks adds to the beauty of the room.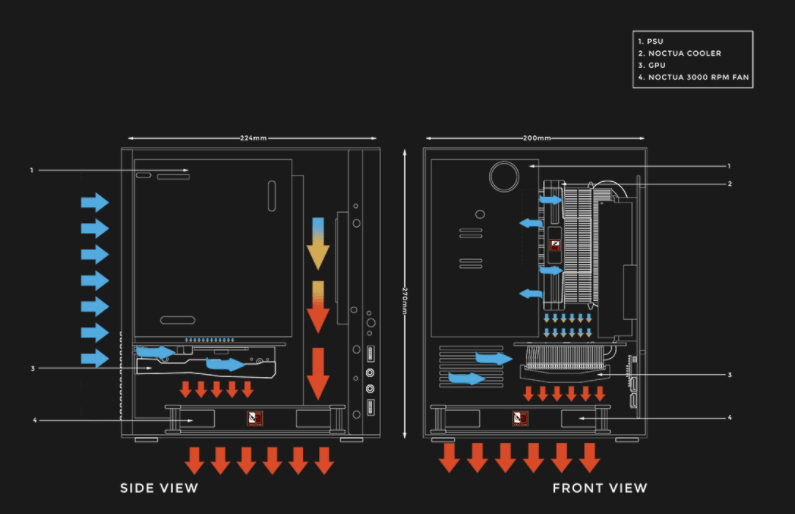 Thermals- Powered by Noctua
Legendary Austrian cooling experts, Noctua(TM), provides the cooling technology in the X1.
Optimized thermal pathway ensures that there is no throttling under load, even during extended gaming sessions.
Every X1 features an industrial grade 140mm 3000RPM fan which forces fresh air through the system.
Optional upgrade to Noctua(TM) NH L9x65 CPU Cooler.
Why should you buy The SmartWatch Series 3 by Apple?
For support and assistance, the same team that has built the PCs will always be there for you. They provide 3 Years Manufacturer Warranty on Parts and 1 Year XRIG Tech Support.
Models:

Here's the detailed performance report of X1: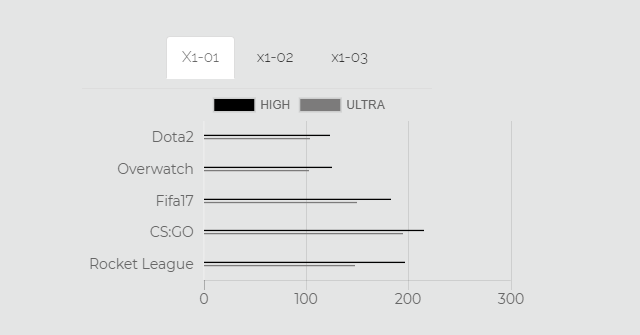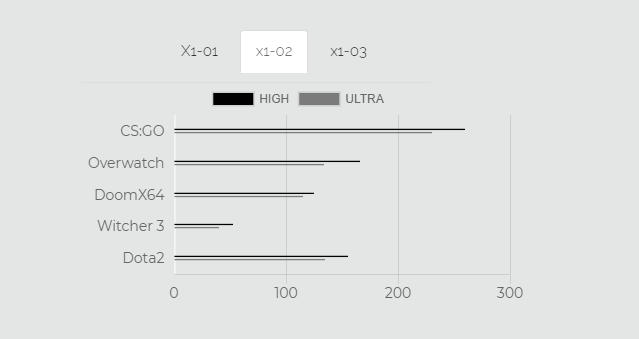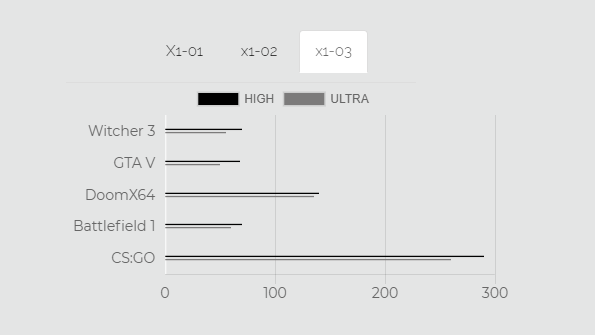 At a price point starting from Rs 51,990, the XRIG X1 series custom PCs gives you good performance in an amazing form factor. The small size means you can set it up in almost any place in your home without a hassle. It's perfect for weekend FIFA sessions at a friend's house. Also held a CS: GO LAN party with an XRIG X1 Series PC. Even while traveling to another city you can carry it without any issues.
In love with this beast? Go buy it now!!!
X1-01:
X1-02:
X1-03:
We will bring you more info on XRIGs other projects exclusively for you 🙂 Till then watch out for more tech updates only at TechnoSports- stay UPDATED.