On Turning 29, Virat is not only "Virat" Because Of His Achievements But Also A Person…Know More About This Cool Guy
An Indian Cricket Captain, a Sports Lover, a adorable person, a child-lover…what more? Well Virat Kohli has made himself a brand face and a huge sports person whom world can never forget. Now being this huge, he is quiet cool and down-to-earth guy. Known as "Chiku", this guy has been a huge crush to millions of girls.
At the age of 18 this guy lost his father, faced struggled with his cricket bat until he made himself one of India's greatest cricketer. On his birthday we bring you interesting facts about this great man.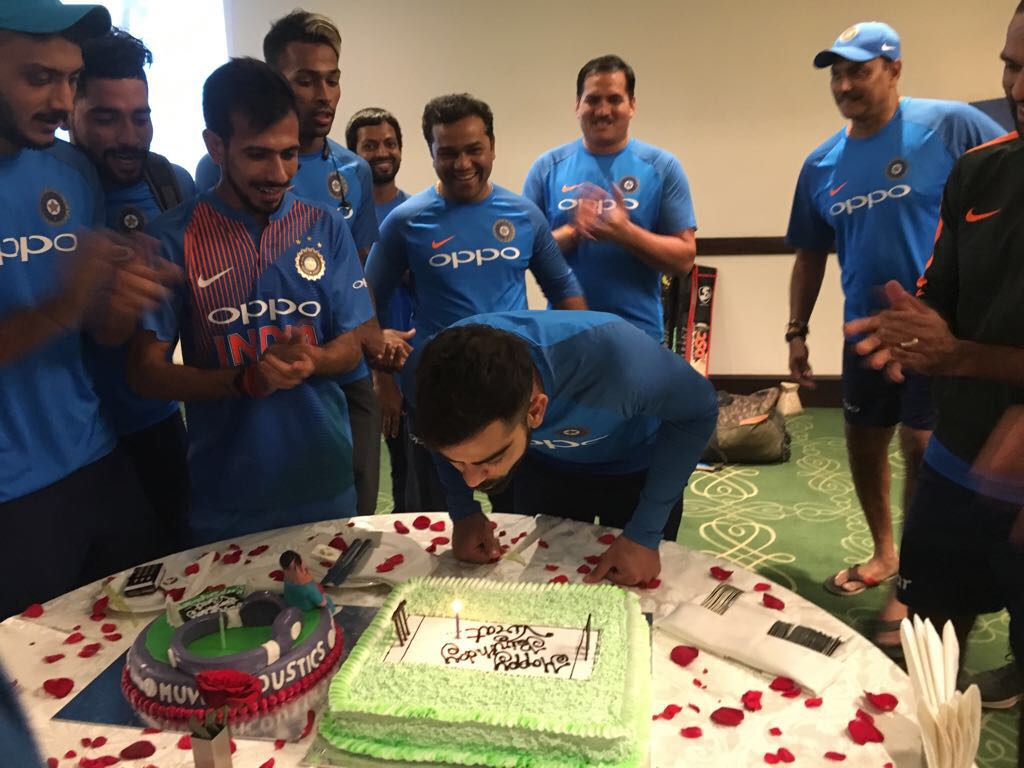 His story :
Kohli has come a long way now — from leading the country's U-19 team to World Cup glory back in 2008 to leading India's charge in dominating the world of cricket in all forms of the game.
Born and raised in Delhi, Kohli represented the city's cricket team at various age-group levels before making his first-class debut in 2006. He captained India Under-19s to victory at the 2008 Under-19 World Cup in Malaysia, and a few months later, made his ODI debut for India against Sri Lanka at the age of 19. Initially having played as a reserve batsman in the Indian team, he soon established himself as a regular in the ODI middle-order and was part of the squad that won the 2011 World Cup. He made his Test debut in 2011, and shrugged off the tag of "ODI specialist" by 2013 with Test hundreds in Australia and South Africa. Having reached the number one spot in the ICC rankings for ODI batsmen for the first time in 2013, Kohli also found success in the Twenty20 format, winning the Man of the Tournament twice at the ICC World Twenty20 (in 2014 and 2016). In 2014, he became the top-ranked T20I batsman in the ICC rankings and holds the position, as of May 2017.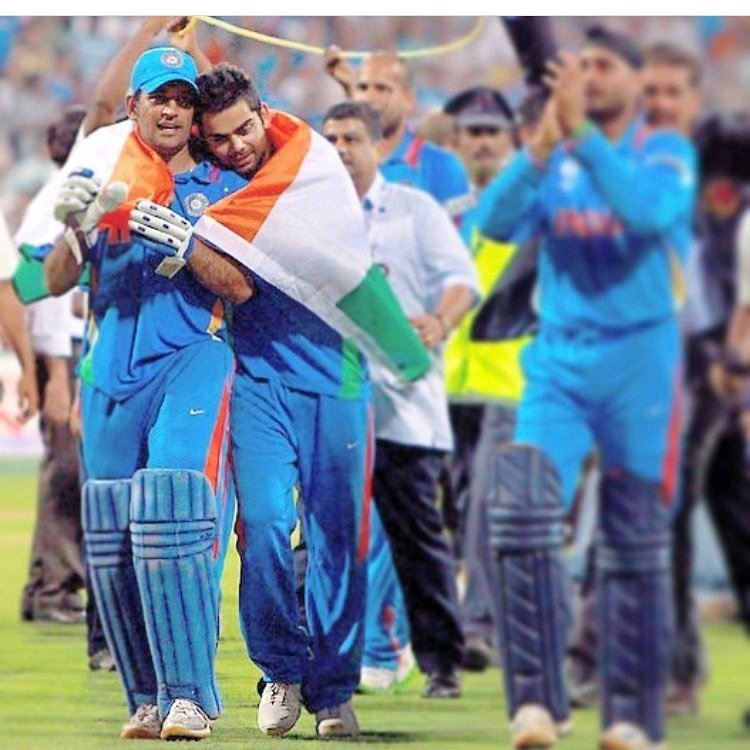 Kohli was appointed vice-captain of the ODI team in 2012, and handed over the Test captaincy following Mahendra Singh Dhoni's Test retirement in 2014. In early 2017, he became the limited-overs captain as well after Dhoni stepped down from the position. Kohli holds numerous Indian batting records including the fastest ODI century, the fastest batsman to 5,000 ODI runs and the fastest to 10 ODI centuries. He is only the second batsman in the world to have scored 1,000 or more ODI runs for four consecutive calendar years. Among the T20I world records held by Kohli are fastest batsman to 1,000 runs, most runs in a calendar year and most fifties in the format. He also holds the records of most runs in a single tournament of both the World Twenty20 and the IPL.
Kohli As A Captain :
What sets his Team India apart is his insistence on fitness from his players. As the captain of the team, he leads by example and his obsession with fitness is no secret. The 29-year-old captain spends hours at the gym, watches what he eats and expects his men to do the same.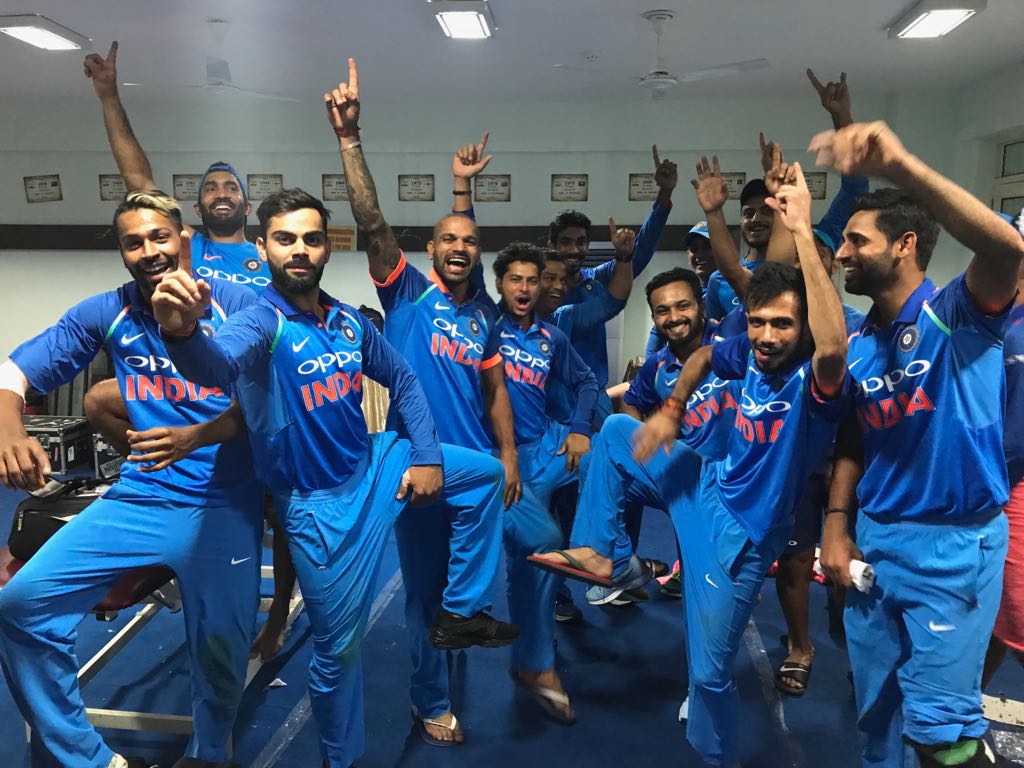 The Delhi batsman became a full-time Test captain early 2015 and was subsequently handed the captaincy of the shorter formats in January this year.
In a short span of time, Virat Kohli has already broken six records as the Indian captain.
Fastest to 10 Test Centuries Among Indian Captains.
Most Double Hundreds as India's Test Captain.
Fastest to 1,000 Runs as ODI Captain.
Most Consecutive Wins as Indian Captain.
Captained India to Its Most Consecutive Test Series Wins.
Led India to Its Longest Unbeaten Streak in Tests.
Personal life
Since 2013, Kohli has been in a relationship with  actress Anushka Sharma. The relationship has attracted substantial media attention.
Virat had also revealed that he has fallen in love only once. And also mentioned, "Nushkie is very honest." In all likelihood, Nushkie is Anushka's nickname for Virat.

There are many pictures of the two together. But, now there fans just want to see them tie the knot in real life as well.
Kohli has admitted that he is superstitious. He wears black wristbands as a cricket superstition; earlier, he used to wear the same pair of gloves with which he had "been scoring". Apart from a religious black thread, he has also been wearing a kara on his right arm since 2012.
Commercial investments
According to Kohli, football is his second favourite sport. In 2014, Kohli became a co-owner of Indian Super League club FC Goa. He stated that he invested in the club with the "keenness of football" and because he "wanted football to grow in India".[272] He added, "It's a business venture for me for the future. Cricket's not going to last forever and I'm keeping all my options open after retirement."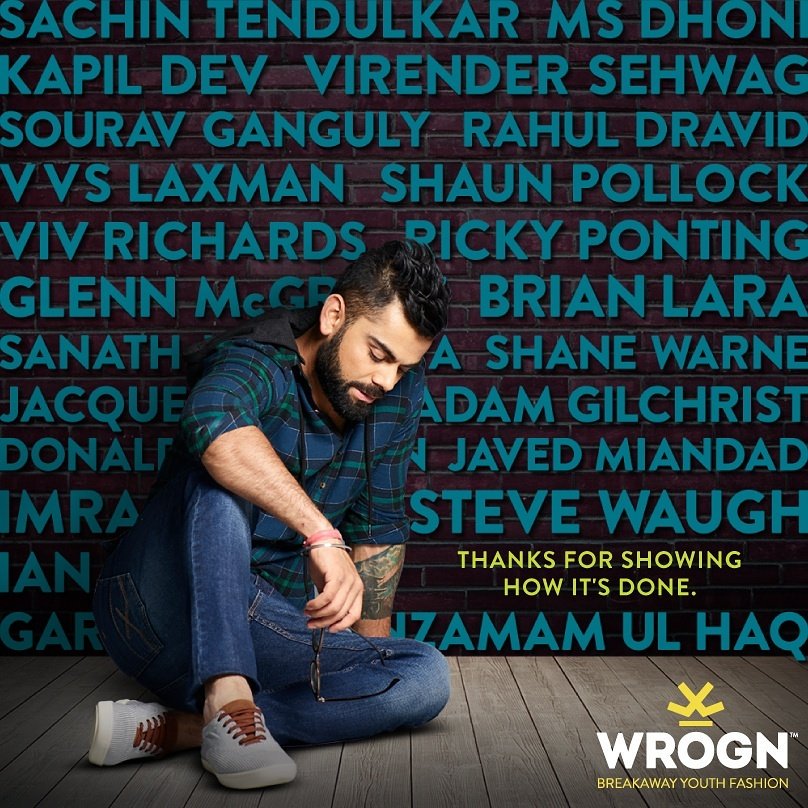 In September 2015, Kohli became a co-owner of the International Premier Tennis League franchise UAE Royals, and, in December that year, became a co-owner of the JSW-owned Bengaluru Yodhas franchise in Pro Wrestling League.
In November 2014, Kohli and Anjana Reddy's Universal Sportsbiz (USPL) launched a youth fashion brand WROGN. The brand started to produce men's casual wear clothing in 2015 and has tied up with Myntra and Shopper's Stop. In late 2014, Kohli was announced as a shareholder and brand ambassador of the social networking venture 'Sport Convo' based in London.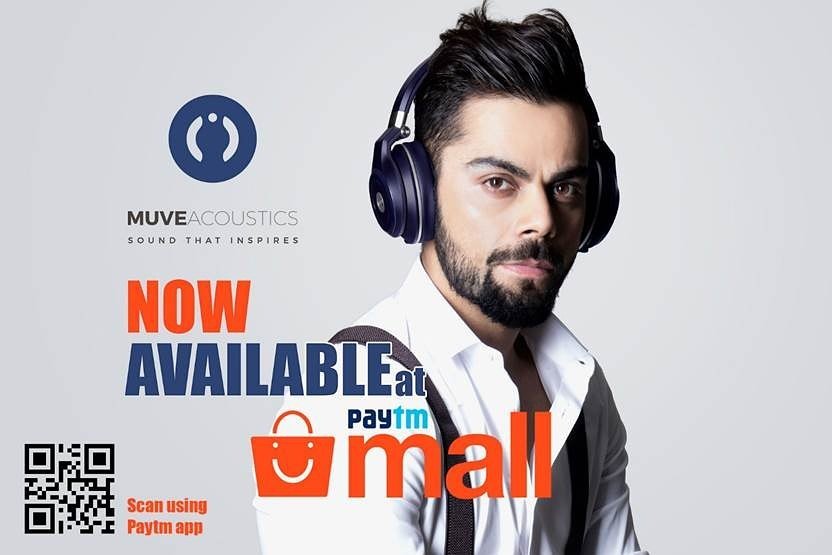 In 2015, Kohli invested ₹90 crore (US$14 million) to start a chain of gyms and fitness centres across the country. Launched under the name Chisel, the chain of gyms is jointly owned by Kohli, Chisel India and CSE (Cornerstone Sport and Entertainment), the agency which manages Kohli's commercial interests. In 2016, Kohli started Stepathlon Kids, a children fitness venture, in partnership with Stepathlon Lifestyle.
Endorsements
It was reported in 2013 that Kohli's brand endorsements were worth over ₹100 crore. His bat deal with MRF is said to be the costliest deal in Indian cricket history. In 2017, he signed an eight-year endorsement deal with Puma worth about ₹110 crore, becoming the first Indian sportsperson to sign a ₹100 crore deal with a brand.
Get #LACEDUP Get Running! @PUMA #NETFIT pic.twitter.com/foM0ID98wd

— Virat Kohli (@imVkohli) August 8, 2017
In 2014, American Appraisal estimated Kohli's brand value at US$56.4 million placing him fourth on the list of India's most valued celebrity brands. The same year, UK-based magazine SportsPro rated Kohli as the second most marketable athlete in the world behind only Lewis Hamilton, placing him above the likes of Cristiano Ronaldo, Lionel Messi and Usain Bolt. In an October 2016 report by Duff & Phelps on India's most valued celebrity brands, Kohli's brand value was estimated to be US$92 million, second only to that of Bollywood actor Shah Rukh Khan.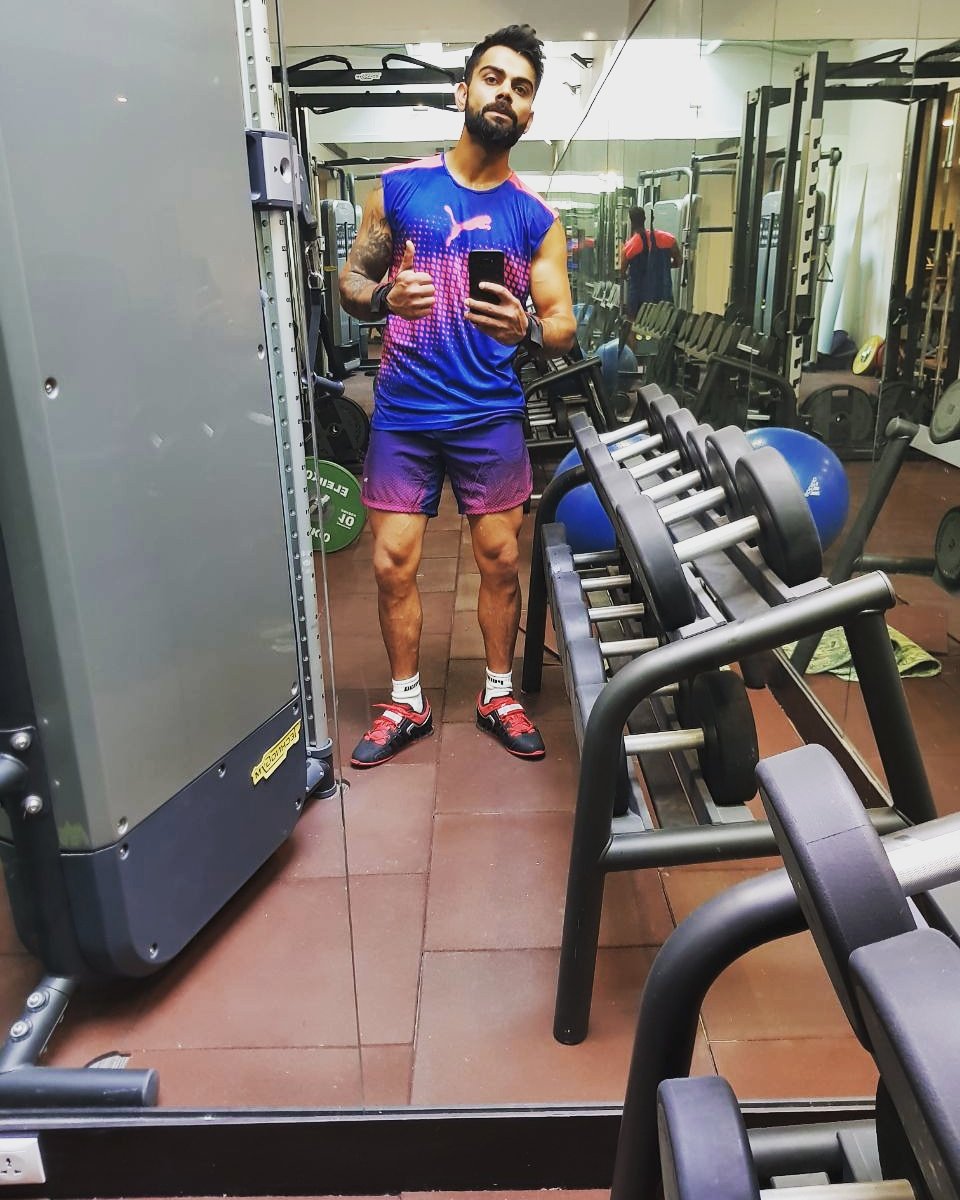 As of September 2017, Kohli has endorsement deals with 16 brands. The brands Kohli previously endorsed include 3C Company, Celkon Mobiles, Cinthol (from Godrej), Clear(from Unilever), Fair & Lovely, Fastrack (from Titan),  Flying Machine, Mattel, Munch (from Nestle), Oakley, Red Chief Shoes, Royal Challenge (from United Breweries), Sangam Suitings and Toyota Motors.
Recently he stopped advertising for the soft drink company Pepsi to make people aware. Also he requested others to stop advertising for those brands or products that are harmful and are fake.
Now let's bring few of the amazing facts about Virat :
VIRAT'S FIRSTS
1. Bat: An RNS Larsons cricket bat, which he bought for Rs 1,000.
2. International century:107 versus Sri Lanka in an ODI at Eden Gardens in 2009.
3. Coach: Rajkumar Sharma at the West Delhi Cricket Academy, whom he joined at eight and who still is the only person Kohli is "scared of a good scolding" from.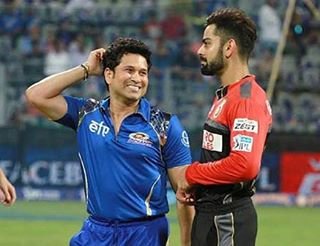 4. Cricket idol: Sachin Tendulkar, who he became a fan of and started copying after watching him bat in the 1996 World Cup. It was his passion and unique batting style that made him a lifelong fan.
5. International match: Against Sri Lanka in an ODI at Dambulla on August 18, 2008.
HIS FAVOURITES
6. Actor: Aamir Khan, because his films always deliver a message.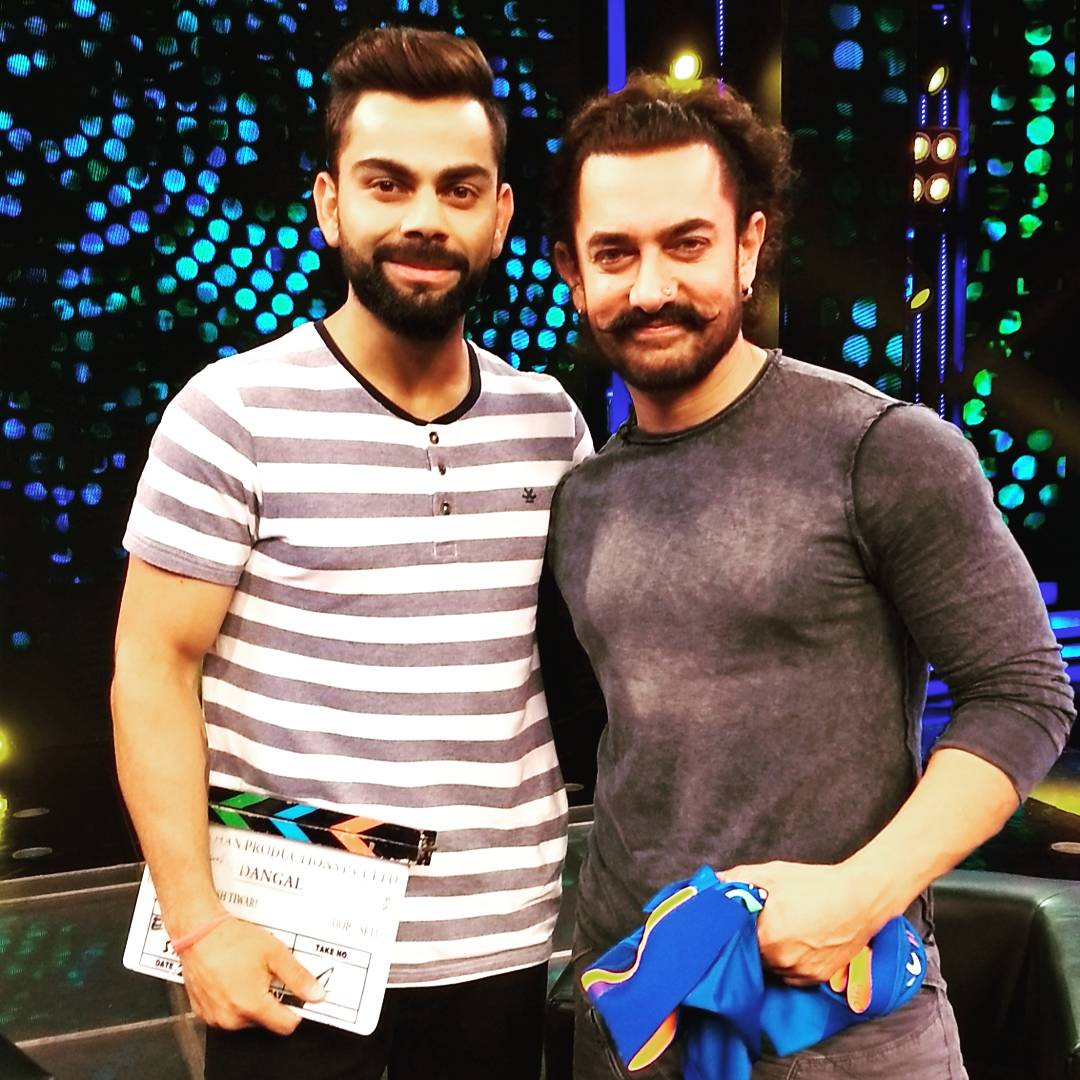 7. Footballer: Cristiano Ronaldo, and supports whichever club CR7 plays for.
8. Ton: 235 against England at Wankhede, Mumbai, in December 2016.
9. Food: Japanese.
10. TV Show: Homeland, Narcos and The Blacklist.
11. Songs: His playlist mostly consists of Sufi and Punjabi numbers.
12. Subject in school: History! And yes, he hated math, just like most of us.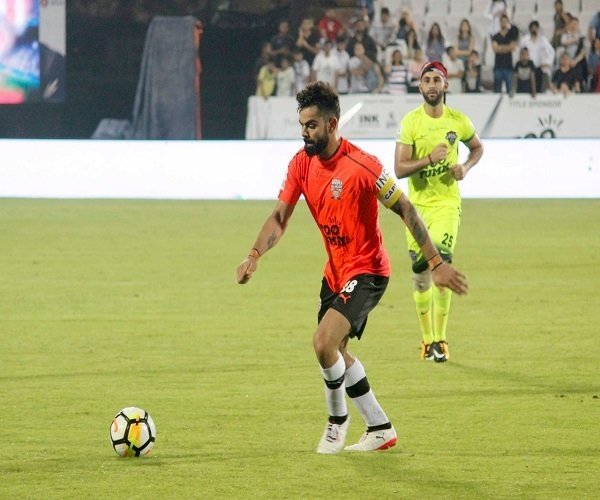 FAMILY AND PERSONAL LIFE
13. Parents: Father Prem was a criminal lawyer, who passed away when Virat was 18. Mother Saroj is a housewife.
14. Siblings: He has two elder siblings — brother Vikash and sister Bhavna.
15. Pet: Has an adorable beagle named Bruno.
16. Nephew: He adores his nephew Aarav, who's a recurring star in VK's Instagram profile.
17. Anushka Sharma: Virat met Anushka at the shoot of a shampoo commercial in 2013 and was clean bowled. The two have had their ups and downs, but are still going strong. "Anushka acts as a big motivation for me. She is one person in my life who keeps me very calm. There are very few people in my life that I can sit down and listen to. She is one of them. I listen to her calmly about everything she says. She makes me understand if I make a mistake, if I am doing something wrong," Virat had said in an interview in 2015.
DID YOU KNOW?
18. Celebrity crush: Penelope Cruz.
19. Style icon: He's a big fan of Justin Timberlake and how he's made wearing sneakers with suits fashionable.
20. Biggest weakness: Cars. His dream car? Aston Martin.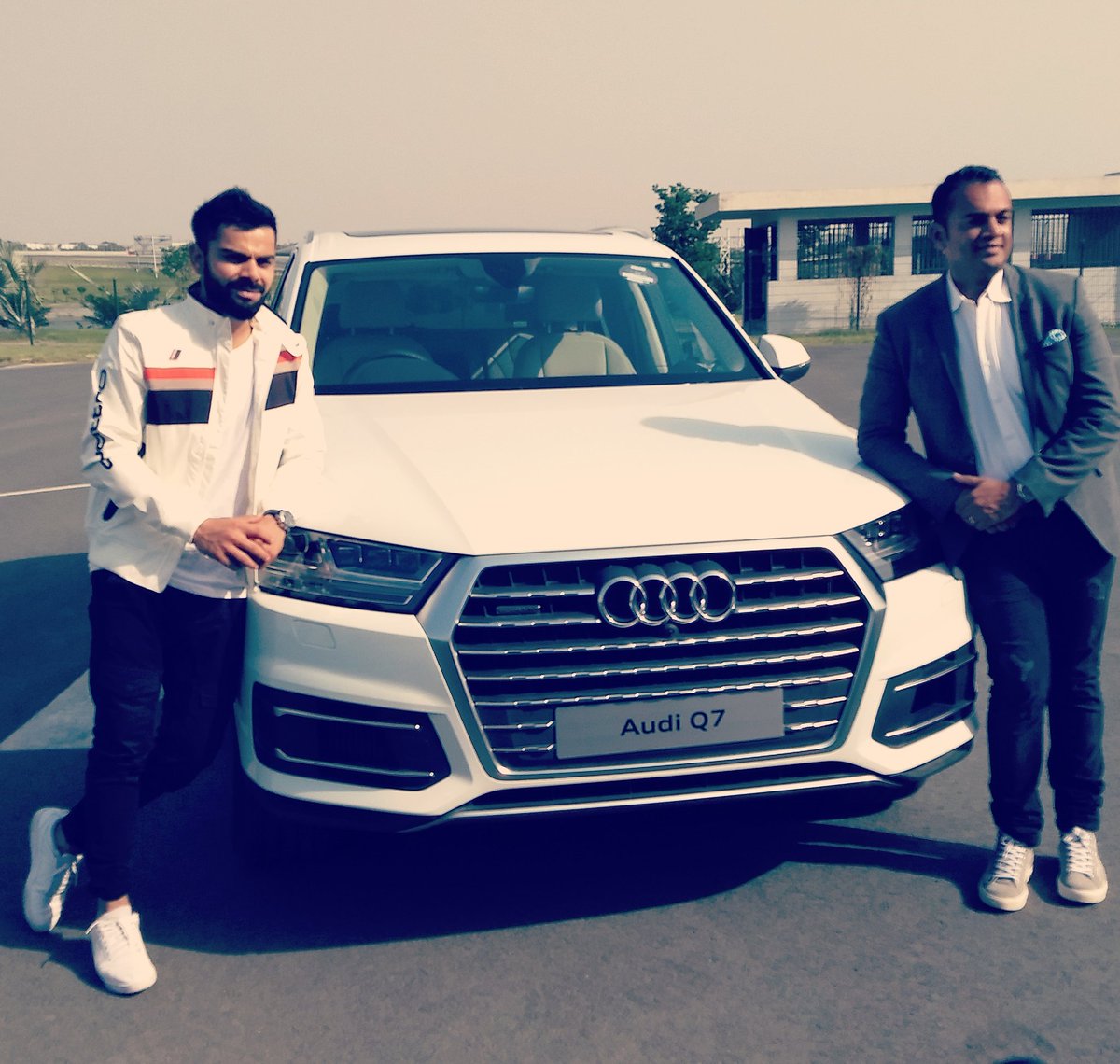 21. Biggest fear: Captain Fearless has fear of heights!
22. Brand value: Ranks seventh in the list of most valuable athletes in the world and is valued at $14.5m by Forbes.
23. Tattoos: He has eight tattoos in total. A monastery, Shiva, a Samurai warrior, the name of his parents, his Test and ODI cap number and God's eye which turns into Om.
24. Nickname: His Under-17 state coach named him Chiku because of an uncanny resemblance to a rabbit of the same name from the comic magazine named Champak. It was M.S. Dhoni who made it a household name after calling him "Chiku" on the stump mic.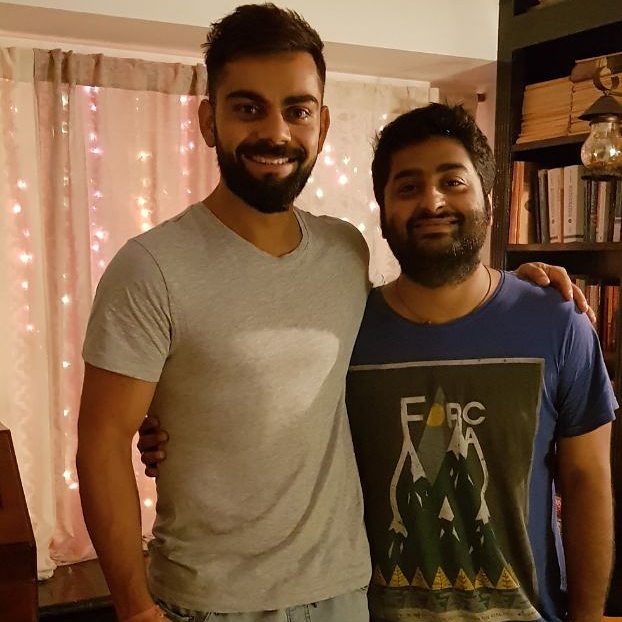 25. Fitness: He changed his fitness regimen after a string of failures in IPL 2012. "I changed everything from the next morning, from what I eat to how I train. I was in the gym for an hour-and-a-half every day. Working really hard, off gluten, off wheat, no cold drinks, no desserts, nothing. I felt quick around the field. I would wake up in (the) morning and feel like I had energy," he told Michael Vaughan in an interview.
26. He loves children and here's the proof :
My reunion with Ziva. What a blessing it is to be around pure innocence 🙏❤ pic.twitter.com/7IpvTyynoA

— Virat Kohli (@imVkohli) October 8, 2017
Sources : Wikipedia & T2