Music Lover? Always Earphones Plugged? Then Checkout The Best Earphones In India
Budget earphones have gained much popularity these days. With every day busy schedule music serves as a pain reliever to you. Well, then earphones are your best buddy all day. Now are all earphones alike? Obviously not…Then what are the differences and which one should you buy?
Here lies the answer :
After lot research and user experience we have brought you the best 5 earphones that are trending in India presently…
5.Philips SHE3205 (With microphone)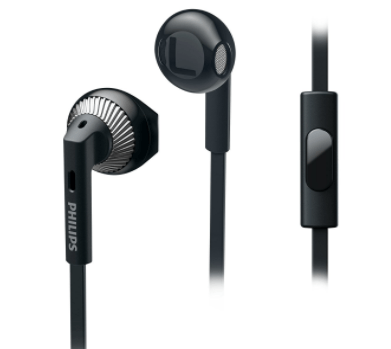 Philips has a number of earphones but this recently released earphone is stellar. Its only Rs 679 (amazon), plus the earphone is a bonus. With such a great design its very light and comforting. The unique flexi-grip design of the earphones easily fit into the ear and provides extraordinary bass, surrounding sound and clear vocals. The 14.32 mm drivers make it suitable even for high bass. The built-in microphone helps you to take calls all day, even during your work. Flat and tangle-free wires ensure durability and high quality.
Specs :
Impedance – 32 Ohms
Frequency – 8 – 24000 Hz
Sensitivity – 107 dB/mW
Built-in Microphone to take and reject calls, pause and change tracks
Available in 3 different color variants – black, white, blue
Impressive build quality
Rich bass and good sound clarity
Comfortable for prolonged wear
Buy now : Amazon
4. JBL C100SI In-Ear Headphones with Mic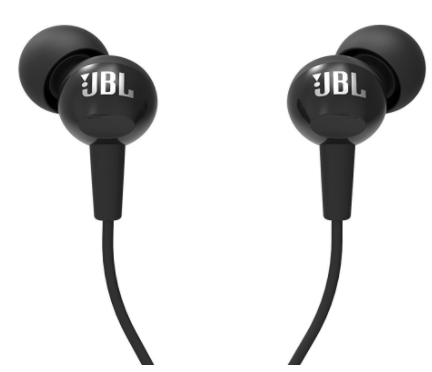 JBL needs no introduction. This earphone priced at Rs 879 (amazon) is a great one at this price. It has a great treble and a not-so-overpowering bass which gives the listener an overall balanced sound quality. Also it has in-built mic. But the disadvantage is that the vocals and highs do seem to be a bit low though.
Specs :
Superior JBL sound, with bass you can feel

The 3 sizes of ear tips that are included allow you to choose a size that gives you the most comfortable listening experience even for longer listening periods

One-button universal remote with mic: Answer and manage your calls effortlessly, with the touch of a button

Driver Size: 9mm

Works with Android and iOS devices

Frequency Range: 20Hz to 20kHz

3.5mm connector with 1.2m long cable.
Buy now : Amazon
3. Sony MDR-EX155 

In-Ear Headphone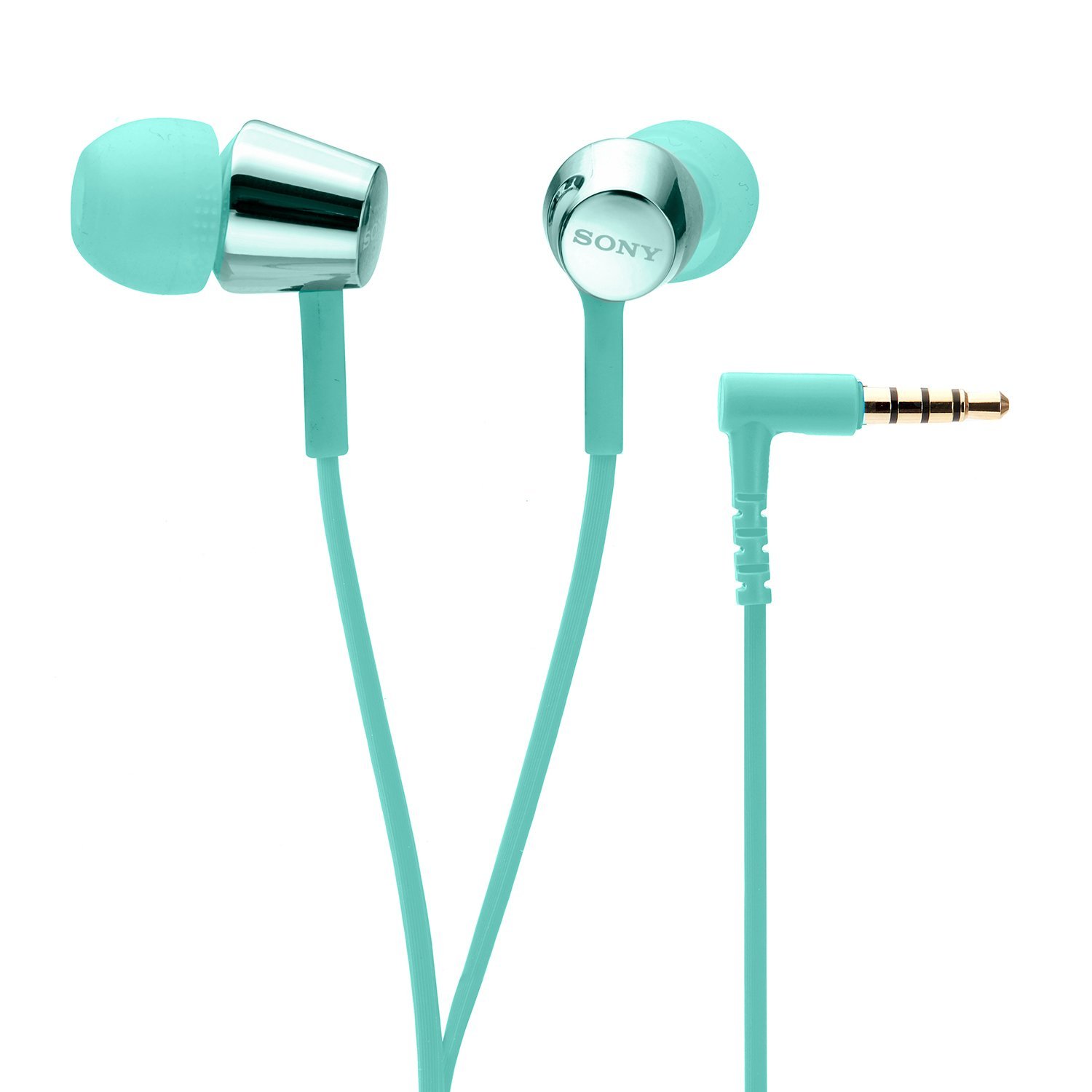 Sony has always brought revolution in earphones and headphones. This model too is classy and a stylish with great sound too. This an upgraded model of MDR-EX 150. It costs around Rs 820-900 (amazon) for different colors.  The 9 mm neodymium drivers is an advantage for the model. This is a perfect earphone for long-listening without any discomfort. The major disadvantage is that it doesn't have a in-built microphone.
Specs :
9 mm neodymium drivers for powerful, balanced sound

Lightweight for ultimate music mobility

Comfortable, secure-fitting silicone earbuds for long listening hours

Match your style with vivid colours

Experience higher sound pressure with 103dB/mw

Shiny metallic finish housing

5 Hz – 24,000 Hz frequency range
Buy now : Amazon
2. Sennheiser CX 180 Street II In-Ear Headphone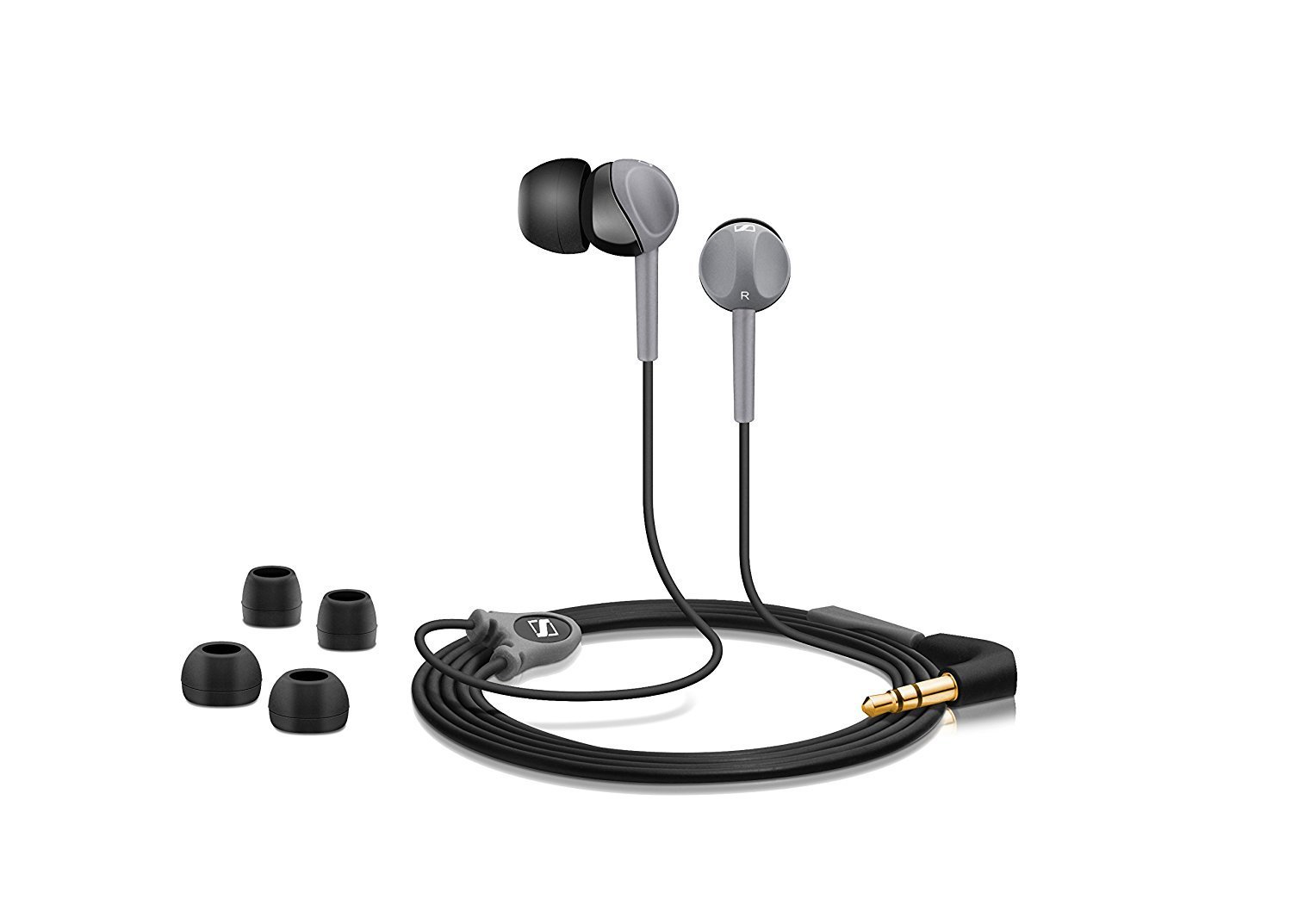 Sennheiser CX 180 Street II is very popular earphone and one of the best sellers. This earphone needs no introduction. This is a perfect earphone for bass lovers. And at an reduced price of Rs 721 (amazon) it is one of the best budget earphone. Its sound is not as great as the JBL but its pleasant and unique in its own way. The Sennheiser CX 180 Street II offers a lot for the price. It is a simple, comfortable and bass-driven pair of earphones great for enjoying music. It comes with 2 year warranty.
Specs :
Innovative finger-contoured housing design enables for easy adjustment and optimal wearing comfort

Powerful, bass-driven stereo sound

Good attenuation of ambient noise

Optimised for mp3, iPod, iPhone, CD players and portable gaming systems

3 sets for earbuds – small, medium and large for comfortable fit
Eliminates background noise
Frequency Response: 18 to 20,000 Hz
Impedance: 16 Ohms
Buy now : Amazon
Brainwavz Omega In Ear Earbuds Noise Isolating Earphones 
Brainwavz is a new brand to India but the Brainwavz name is known in many countries across the globe, and the company is continually committed to providing the best products at the best value. Now why you should buy this earphone? The earphone has high-fidelity audio & crisp clean sound. The Slim design and metal body is a bonus too. At Rs 999 (amazon) this is one deserves to top the list. And a great advantage is that it has 3 button headset is designed for volume, audio playback and call control, built to work with Apple iPhone and Android phones. Also it has 2 years warranty.
Specs :
Drivers: Dynamic, 6 mm
Rated Impedance: 16 Ω
Frequency Range: 20 Hz ~ 20 kHz
Sensitivity: 98 dB at 1 mW
Rated Input Power: 3 mW
Cable: 1.2 m Y-Cord, Copper
Plug: 3.5 mm, Gold plated

Acoustically engineered earbuds to produce exceptional frequency response for an enhanced listening experience with pleasing beats. Stainless steel metal earbud housing in a compact and light weight design.

Built with high performance micro audio speakers, these stereo earphones produce lower distortion, extended frequency response, superb bass response thats not too heavy and the included noise isolating (not noise cancelling) ear tips eliminate ambient noise.

Headset with 3 button remote designed for Apple Devices | Most Androids Smartphone | Windows Phone | MP3/MP4 Player | Portable Musics Player
Buy now : Amazon